4 of the Best Face Masks for Dry Skin
December 08, 2016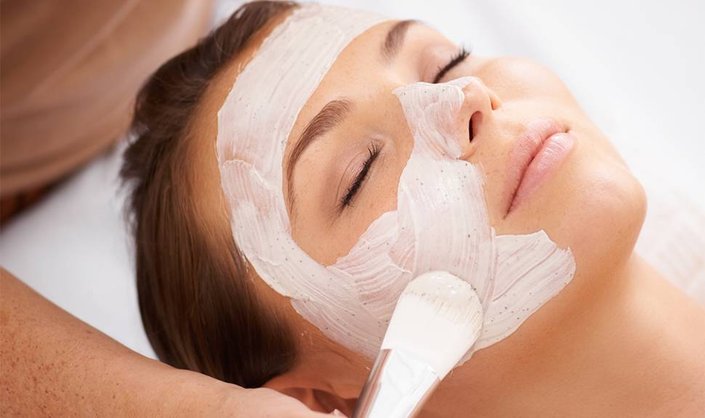 Lancôme Absolue Precious Cells Revitalizing Night Ritual Mask
Overnight masks are a great option for hydration because the rich formulas can stay on the skin all night rather than the usual 5-10 minutes of typical masks. Plus, they get to work while you snooze so you can wake up to gorgeous results by morning. In the case of this luxe overnight mask—formulated with shea butter, palm oil, corn oil, Pro-Xylane, and The Rose Essential Oil—the results are uber-hydrated and luminous skin.
Lancôme Absolue Precious Cells Revitalizing Night Ritual Mask, $200
Kiehl's Ultra Facial Overnight Hydrating Masque
Another overnight mask we're loving for dry skin is this formula by Kiehl's boasting glacial proteins, desert plant leaves, glycerin, and squalane. Use it in tandem with your daily moisturizer to help replenish skin's water reserves for long-lasting hydration and healthy-looking skin by morning.
Kiehl's Ultra Facial Overnight Hydrating Masque, $35
Vichy Quenching Mineral Face Mask
Behold: Vichy's first mineral hydrating mask enriched with Vichy Mineralizing Thermal Water, glycerin, and soothing vitamin B3—all known for their soothing properties—to help give dry, uncomfortable skin a boost of moisture. The mask can also help to strengthen the skin's moisture barrier function to help it better protect against external aggressors.
Vichy Quenching Mineral Face Mask, $20
SkinCeuticals Hydrating B5 Masque
If you have dry skin, surely you must have heard of hyaluronic acid by now. The ingredient—found in serums, creams, masks, etc.—is a hydration powerhouse able to hold up to 1000x its weight in water. Thus, it's a crucial ingredient for any arsenal, most especially for dry skin types. Guess what? This gel masque by SkinCeuticals boasts high concentrations of hyaluronic acid, so you already know that hydration is one of its benefits. The weekly treatment re-establishes the water balance critical for maintaining skin metabolic functions at optimal levels. Your skin will be left feeling supple, smooth, and (duh) hydrated.
Read more

Back to top