Want Great Skin? Don't Commit These 6 Shower Mistakes
September 07, 2016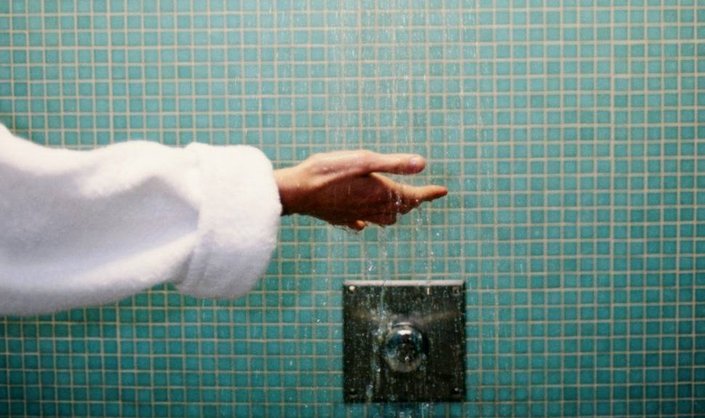 TURN UP THE WATER TEMPERATURE
Hot water might feel therapeutic on your skin, but it's not doing it any favors. Showering with scalding water can strip the skin of its natural oils, as well as run the risk of redness and irritation. Set the temperature to a comfortable lukewarm to be safe.
USE HARSH SOAPS AND EXFOLIANTS
It's easy to just pick up any ol' cleanser or body wash off the drugstore shelf, but it's important to use one that's formulated for your skin type to avoid irritation and potential skin tearing. If the formula has fragrances or rough beads, swap it for a gentler formula, especially if your skin is sensitive.  
NEGLECT TO FILTER OUT HARD WATER
Quick primer: Our skin has an optimal pH of 5.5, and hard water has a pH level above 7.5. When overly-alkaline hard water hits slightly acidic skin, it can dry it out. Chlorine— which can also cause drying effects on the skin—may also be found in hard water, so the combination can be brutal. If you live in a region where hard water is present, consider investing in a shower filter that contains vitamin C, as the ingredient can help neutralize chlorinated water. You can also opt for cleansers, toners, and other skin care products with a slightly acidic pH to help balance things out. 
SHAVE WITH A DIRTY, BACTERIA-LADEN RAZOR
It seems logical to store your razor or loofah in the one spot you use it most (aka the shower), but doing so is putting your skin at risk. The shower is a dark and wet place, the perfect breeding ground for mold and mildew formation. The more your razor sits in there, the more chance it has to pick up some nasty bacteria. Keep your razor and loofahs in a dry, ventilated area. It may be less convenient, but at least your skin won't be crawling with rust and grime. 
P.S.—Make sure to swap out your razor heads often to avoid bumps and irritation as a result of a dull, overused blade. 
STAY IN THERE FOR LONG PERIODS OF TIME
Raise your hand if you're guilty of showering for a really, really long time. We get it, the steam can feel really relaxing all around. But being in the shower for too long—the jury's still out on how long one should really spend in there—can draw out too much moisture in your skin, especially if it's prone to dryness. Save some water for the fishes and limit your shower time to about 10 minutes or less. 
AGGRESSIVELY SCRUB YOUR SCALP 
Remember, your scalp is skin just like the rest of your body. Would you start scratching at your arm skin to get it clean? (We hope not!) To clean your scalp, massage shampoo at the roots with GENTLE circular motions using the tips of your fingers. You can apply some slight pressure, but whatever you do, don't start clawing at your scalp with your nails!
Read more

Back to top