What Are Ceramides?
November 04, 2022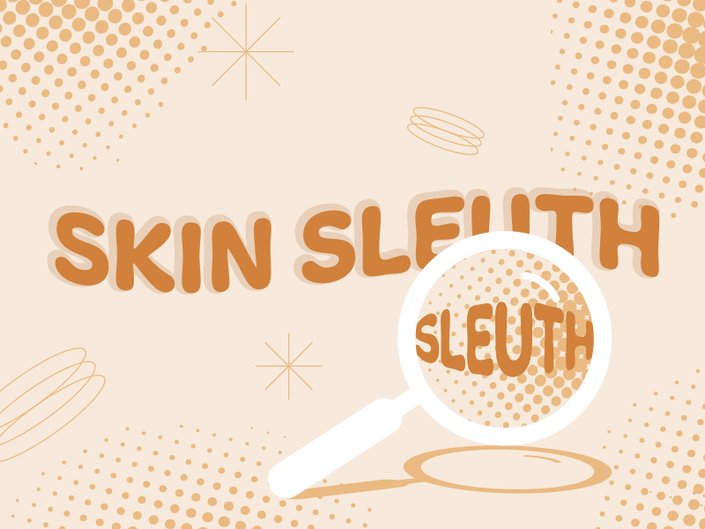 During the winter when your skin is dry and dehydrated, incorporating moisturizing ceramides into your daily skincare routine can be a game changer. Ceramides can help restore and protect your skin's barrier to prevent moisture loss, and they serve a purpose for every skin type, from dry to oily, sensitive and acne-prone. To find out more about the benefits of ceramides, plus how to use them and where to find them, we consulted with Dr. Melissa Levin, a board-certified dermatologist and founder of Entiere Dermatology in NYC, and Dr. Hadley King, a board-certified dermatologist and founder of Dr. Hadley King Dermatology in NYC.
What Are Ceramides?
"Ceramides are naturally found in your skin and are a crucial component of the outer protective layer of the skin," says Dr. Levin. To use an analogy, she explains that your skin cells are like bricks and ceramides are like the mortar between each brick.
When the outermost layer of your skin — i.e. the brick and mortar — is intact, it keeps hydration in and helps protect the skin's surface. But when it's not working properly, it causes water loss. "When this 'wall' breaks, the skin can become more dry, inflamed and potentially more at risk for inflammatory skin conditions," says Dr. Levin. "There are natural ceramides that come from animals or plants, and there are synthetic ceramides, which are man-made," adds Dr. King. "Synthetic ceramides are what are generally found in skincare products." They are key for maintaining a healthy skin barrier.
What Are the Benefits of Ceramides in Skincare?
"As we age, ceramide levels in our skin drop," says Dr. Levin. "By your 30s, you've lost about 40% of your skin's natural ceramides, and by your 40s, that number goes up to 60%." Because your skin might be lacking in ceramides, replenishing them via skincare products can help keep your skin moisturized and looking more youthful."Restoring your skin barrier function with the help of ceramides can also help keep your skin's surface protected from pollutants and environmental damage," she adds.
Why Is a Healthy Skin Barrier Important?
"The skin's barrier function is essential for preserving moisture in our bodies and protecting us from insults from the environment," says Dr. King. "It protects us from mechanical injury, low humidity, cold, heat, sun, wind, chemical exposure and bacteria, viruses, fungi and other pathogens." It also helps the skin retain moisture and helps your skin heal from any damage it might incur, from a sunburn to cuts and eczema flare-ups.
But ceramides alone won't do all the work to support a healthy skin barrier. "To restore the skin barrier to a healthy condition, it is necessary that the barrier-repair moisturizer have the correct 1:1:1 ratio of epidermal lipids, ceramides, cholesterol and free fatty acids," says Dr. King. These are all naturally found in the stratum corneum, aka the outermost layer of the skin, and that layer's integrity is crucial to having a healthy skin barrier.
What Can Damage the Skin's Barrier?
As previously reported on Skincare.com, your skin barrier can become damaged as a result of environmental irritants, such as sun damage and dry air that zaps your skin of moisture. Anything drying, such as indoor heart or long, hot showers can also dry your skin and contribute to moisture loss. Your products could also irritate your skin's moisture barrier, especially if you're over-using a retinoid, using products with fragrance or using "aggressive topicals such as chemical exfoliants," says Dr. Sheila Farhang, a board-certified dermatologist and founder of Avant Dermatology and Aesthetics in Tucson, Arizona.
Not sure if your skin barrier is damaged? Look for the following signs. "Signs of damage to the skin barrier include increased sensitivity such as itching, redness, irritation, breakouts, dryness, tightness, rashes and broken capillaries," Dr. Jeanine Eyde, a board-certified plastic surgeon based in Michigan, previously told Skincare.com.
Additionally, if your moisture barrier is damaged, your skin may take longer to recover from the side effects.
Benefits of Ceramides for Different Skin Types
The real beauty of ceramides is that they can benefit every skin type, because everyone's skin naturally contains ceramides. No matter your skin type, ceramides will help promote healthy skin barrier function.
"For dry skin, that may be most helpful because it helps to lock in moisture, while for sensitive skin, it may be because it helps to lock out irritants," says Dr. King. "For oily and acne-prone skin, it's still important to support the skin barrier and lock out potential pathogens like bacteria that contribute to acne, and to help keep the skin from becoming dried out or irritated from acne medications like salicylic acid, benzoyl peroxide and retinoids."
Types of Ceramides
Now it's time for a science lesson. Ceramides are made up of atoms called sphingosine, says Dr. King, which are bound to other fatty acids. Sphingosine can come in a variety of forms and bind to different fatty acids, which in turn creates different types of ceramides.
Below, she breaks down the seven types of ceramides typically found in skincare.
Ceramide 1 (also called ceramide EOS)
Ceramide 2 (also called ceramide NS or NG)
Ceramide 3 (also called ceramide NP)
Ceramide 6-II (also called ceramide AP)
Ceramide 9 (also called ceramide EOP)
Phytosphingosine
Sphingosine
"The ceramides most recommended for supporting the skin barrier are ceramides 1, 3, 6-II, phytosphingosine and sphingosine," says Dr. King. Products like the CeraVe Hydrating Facial Cleanser contain three essential ceramides, including ceramide NP, ceramide NP and ceramide EOP, which is found naturally in the skin.
How to Incorporate Ceramides Into Your Routine
Ceramides are often found in moisturizers, but you can find them in cleansers, serums and more.
Once you've incorporated ceramides into your routine, you should be able to tell that they're working almost immediately. "Your skin should feel moisturized and hydrated due to a restored skin barrier," says Dr. Levin.
To kick off your routine, try the CeraVe Hydrating Cream-to-Foam Facial Cleanser, which contains three types of essential ceramides (ceramides 1, 3 and 6-II), plus amino acids and hyaluronic acid. After use, skin feels soft and smooth instead of dry and tight. These are also the three ceramides Dr. King recommends for improving skin barrier function.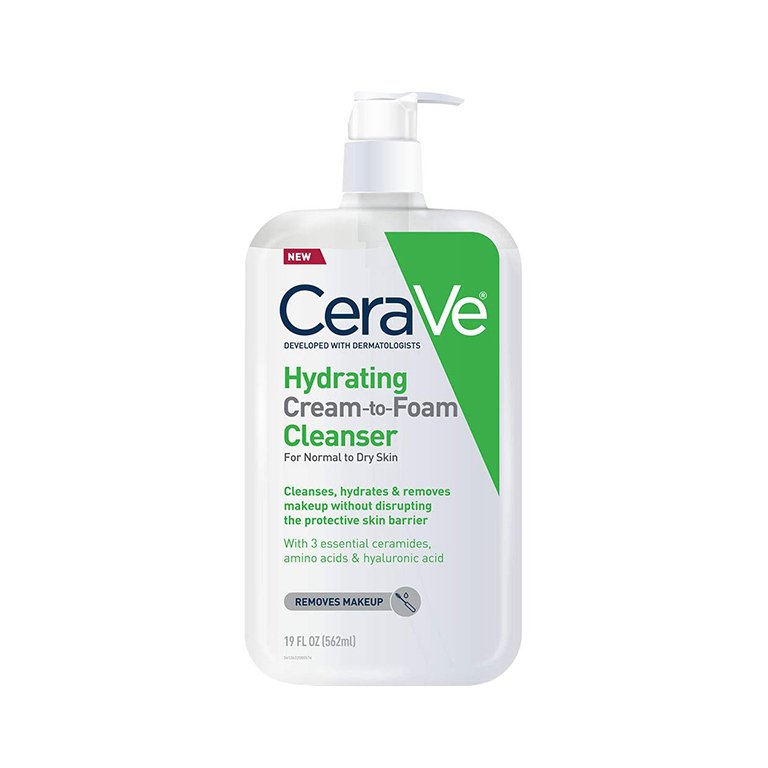 Start repairing your skin's moisture barrier overnight with this cream, formulated with a triple-ceramide complex, hyaluronic acid and 10% bifidus prebiotic, which helps support the skin's microbiome. The formula sinks into the skin instantly, locking in moisture for up to 72 hours and leaving skin smooth, plump and hydrated.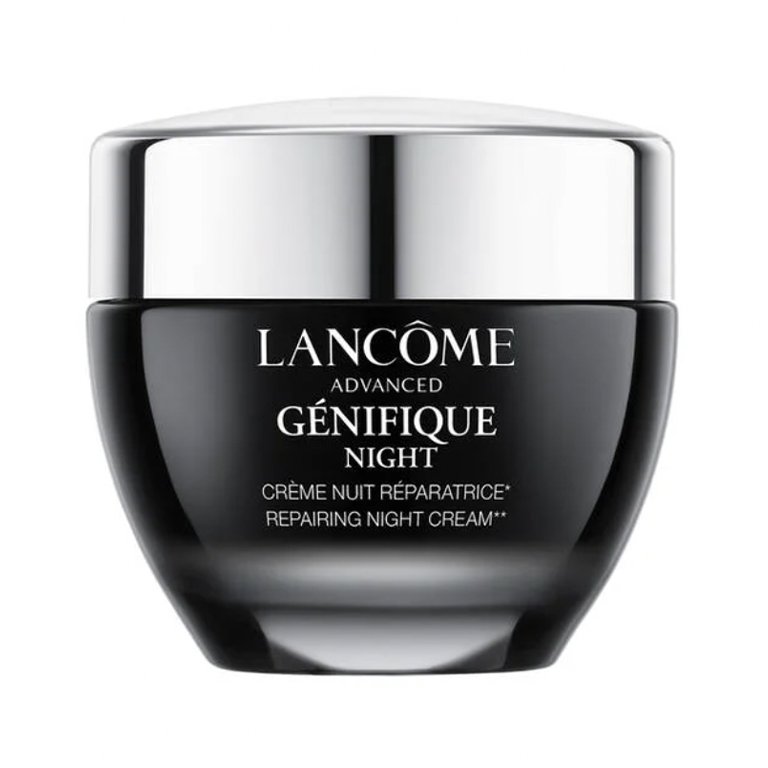 The SkinCeuticals Triple Lipid Restore 2:4:2 is a rich moisturizer made up of 2% ceramides, 4% cholesterol and 2% fatty acids — and a dermatologist favorite. The combination helps restore the moisture barrier, treat dryness and improve the appearance of signs of aging. The $136 price tag is steep, but in an eight-week study from the brand, participants reported a 66% percent increase in skin smoothness, while a study of the skin's lipid structure demonstrated a 57% increase in ceramides.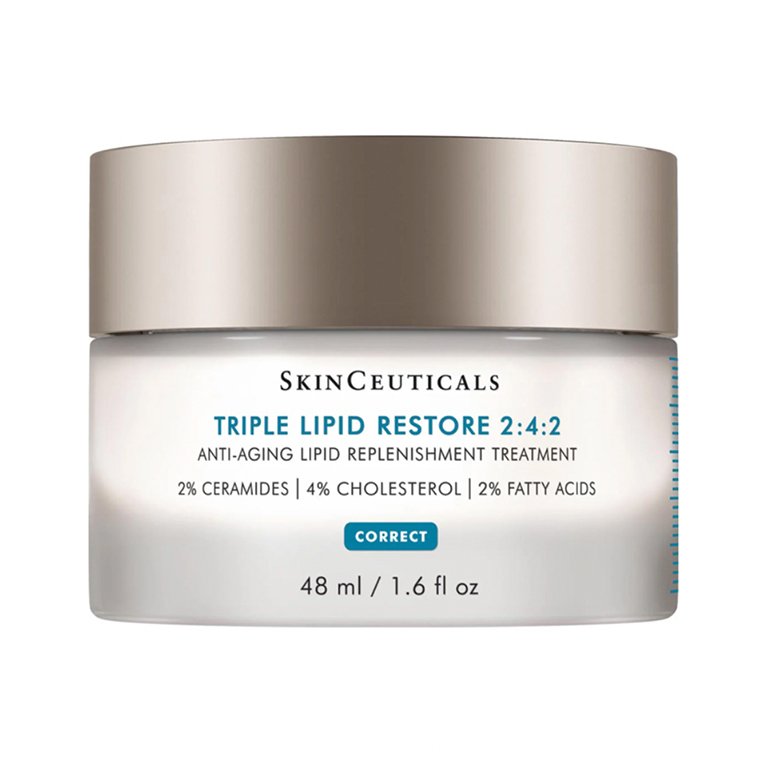 This moisturizer, which retails for $20.99, is a more budget-friendly pick. It contains ceramide 3 niacinamide, glycerin and antioxidant-rich thermal water. It's an excellent option for sensitive skin because it's fragrance-free, non-comedogenic, allergy-tested and made without any oils or drying alcohols. Plus, it provides up to 48 hours of hydration.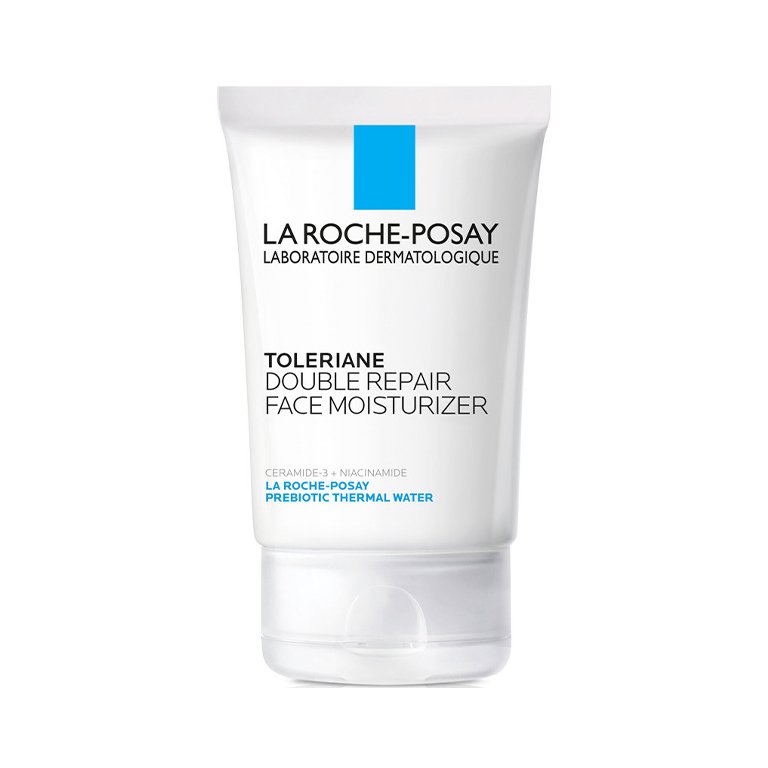 This cream may feel lightweight and delicate, but it's deeply hydrating and leaves your skin with a plumped-up, supple glow. In addition to replenishing the skin's moisture barrier, it also helps to firm and reduce the look of fine lines and wrinkles. The formula includes ceramides 3 and 6-11, as well as plant-based proteins and vegan polypeptides.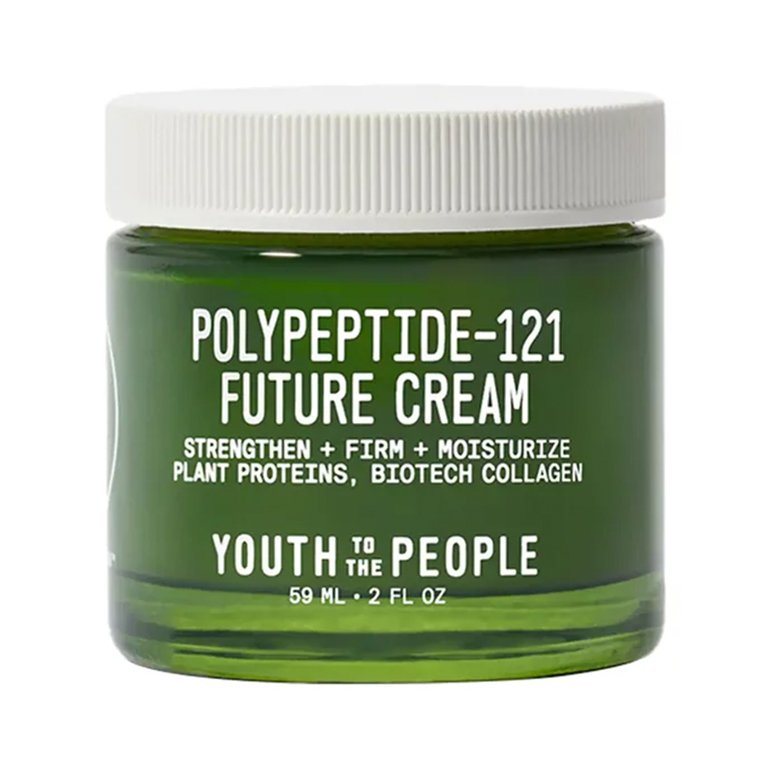 Inside this serum, you'll find five different types of ceramides: ceramide 3, ceramide 2, ceramide 6-II, ceramide 1 and ceramide 9. Together, they help defend the skin's barrier and protect against dehydration, environmental irritants and signs of aging. In addition to these ceramides, the serum also contains caprooyl phytosphingosine and caprooyl sphingosine, both of which are made from fatty acids to help encourage skin's ceramide production.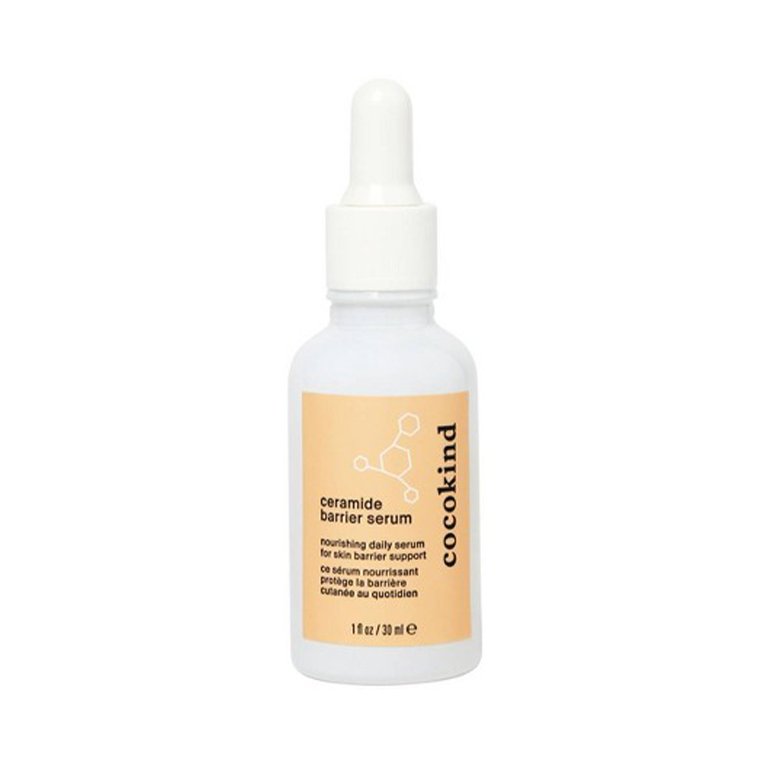 For those looking to tackle dark spots and discoloration — while maintaining a healthy skin barrier — this brightening, ceramide-infused cream may become your new skin staple. With three types of ceramides and 3% niacinamide squalane, it hydrates, smoothes and helps to neutralize free radical damage. Reviewers rave about how even and glowy this cream makes their skin appear.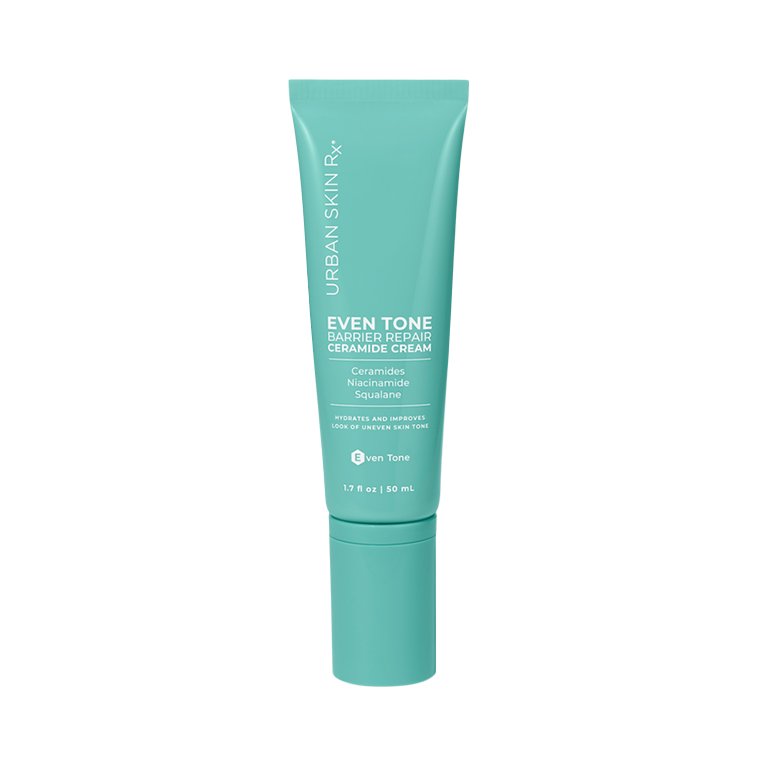 Give your skin a soothing, hydrating reset with this ceramide-packed overnight treatment. A combination of a ceramide complex and a hyaluronic acid complex plump and rehydrate skin that's looking dry or dull. Simply apply on top of cleansed skin at night (use any serums you like beforehand) and let the product soften your skin as you sleep.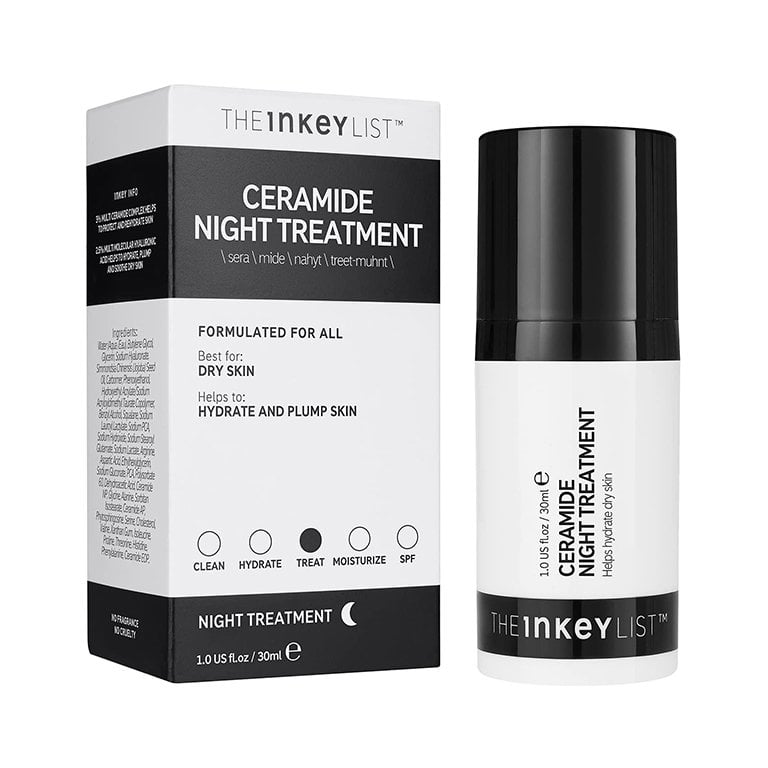 Design: Juliana Campisi
Read more

Back to top