8 Must-Try Oily Skin Hacks to Help Kick Greasy-Looking Skin to the Curb
February 21, 2017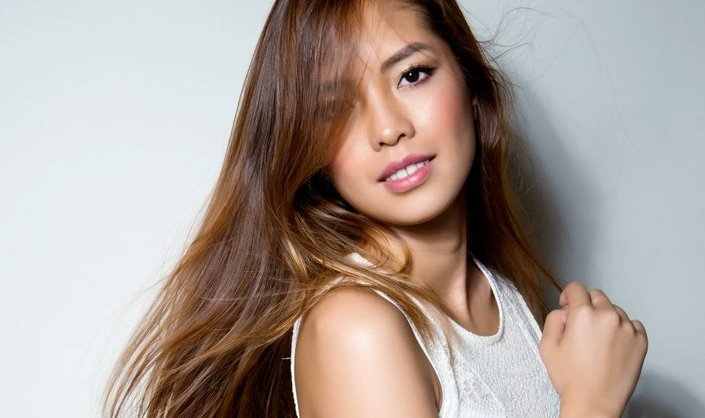 When you have oily skin, chances are your key skin care focus is on keeping your skin from looking like a greasy mess. Keeping oily skin under wraps may seem like quite the predicament… but, it's actually not as hard as it may seem. With products like mattifying primers, translucent powders, and blotting tissues readily available, you can improve the overall look of oily complexions in no time. If you're looking to reduce the appearance of your oily complexion, look no further! We share eight skin care hacks for oily skin, ahead. Keep reading to see how we put these products—and more—to good use in our eight must-try skin hacks for oily skin.
OILY SKIN HACK #1: USE A TONER
If you aren't already using a toner after cleansing your complexion, now is the time to start. Toners can help pick up any leftover dirt and debris that may still be lingering on your complexion after cleansing and some can even help balance out your skin's pH. What's more? Toners can help prep and prime your skin for moisture application, too! For more on this oily skin must-have, see our ultimate guide to toner, here.
OILY SKIN HACK #2: APPLY A MATTIFYING PRIMER
Want to rock a bare-faced complexion and reduce the look of your oily skin at the same time? Reach for a mattifying primer! Mattifying primers can help to reduce the appearance of excess oil on the skin, which in turn can create the illusion of non-greasy skin. What's more? You can use your mattifying primer to create the ideal base for flawless-looking makeup application.
OILY SKIN HACK #3: KEEP YOUR HANDS CLEAN
You may be wondering what clean hands has to do with oily skin…but trust us, it can make a difference. Whether you're applying skin care products or touching up your makeup—or, even just brushing your hair out of your face—you'll want to do avoid coming into contact with pore-clogging dirt and debris (and oil from your fingers). So, before you go near your face, give your hands a good cleanse.
OILY SKIN HACK #4: MOISTURIZE WITH A GEL-BASED FACE LOTION
Just because you have oily skin, doesn't mean you can skip out on moisturizer! If you skip moisturizer, the skin can overcompensate by producing… dun, dun, dun… more oil! No thank you! Look for a lightweight, gel-based formula that is formulated with oily skin in mind and give your skin the hydration it deserves needs.
OILY SKIN HACK #5: DOUBLE CLEANSE WITH AN OIL CLEANSER & WATER-BASED CLEANSER
Give your oily complexion a squeaky clean cleanse with both an oil cleanser and water-based cleanser. Known in the Korean beauty world as double cleansing, using an oil cleanser and water-based cleanser back-to-back can help ensure that you're not only ridding your complexion of pore-clogging dirt, debris, and sweat, you're helping to get rid of some of the oil-based impurities (think: SPF and excess sebum), too. Want to learn more about double cleansing?  We share a step-by-step guide to the K-beauty double cleanse, here.
OILY SKIN HACK #6: KEEP YOUR SKIN CARE TOOLS & MAKEUP BRUSHES CLEAN
This hack should apply to everyone no matter what skin type—but, it is especially true for those who have more oily or acne-prone complexions. Giving your skin care tools and makeup brushes a weekly cleanse can help ensure that the pore clogging dirt and debris—and excess oil from your own complexion—that may be living on these beauty tools don't come back with a vengeance. After each use, give your tools a spritz of brush cleaner spray. And once a week, go big with a proper—read: thorough—cleanse.
OILY SKIN HACK #7: BLOTTING PAPER IS YOUR BFF
If you're in a pinch, dab off excess sebum with a little blotting paper. Blotting paper can help reduce the appearance of shine—without messing with your makeup—and leave you with a mattified-looking complexion. See some of our favorite blotting tissues, here.
OILY SKIN HACK #8: CONTROL OIL WITH A TRANSLUCENT POWDER
In addition to blotting paper, you can also use a translucent powder to control the look of oil. Translucent powder can give your complexion a similar mattified-effect to that of a face powder, without the pigment. Keep a small compact in your purse and use a powder brush to apply a light layer to your complexion as needed.
Read more

Back to top