Have Sensitive Skin? Try These Gentle Face Washes
September 16, 2020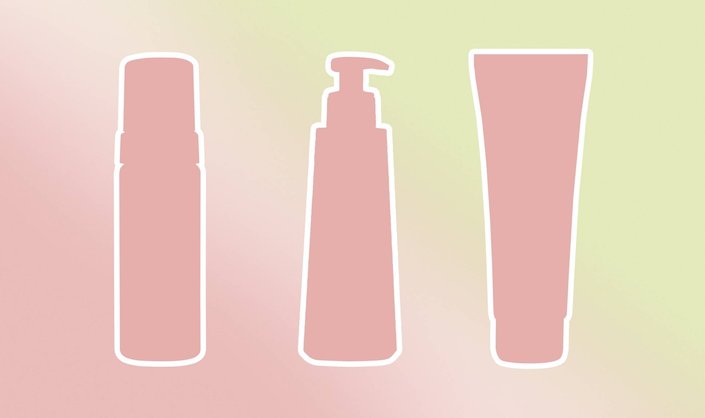 You know how important it is to cleanse your skin daily. Washing your face helps remove excess oil, makeup and other impurities that can cause clogged pores and a dull appearance. If you have sensitive skin though, finding a cleanser that doesn't cause redness, flaking or discomfort can be tricky. To help, we're rounding up our favorite gentle cleansers for sensitive skin that will keep your complexion hydrated, soft and smooth. 
This cleanser is formulated with hyaluronic acid, amino acids and three essential ceramides to cleanse skin without disrupting the skin's protective barrier. While the product initially starts out as a cream texture, it works up a nice foam as you massage it onto your face. And rest assured, it won't strip your skin of moisture or leave you with a dry, tight feeling.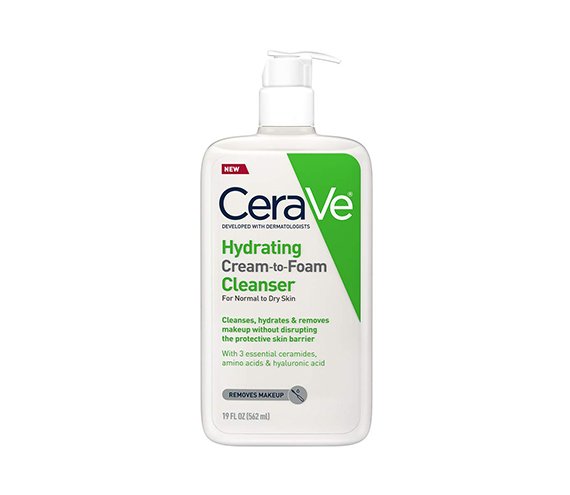 Formulated for sensitive skin, this hydrating cleanser removes excess impurities and oil from the skin's surface without stripping it of essential oils or over-drying the skin. It can be used twice daily to condition, soothe, cleanse and calm sensitive or easily irritated skin. Apply a small amount to a wet face and neck using light, circular motions and then rinse thoroughly with water.
If you have sensitive skin and acne, finding a cleanser that addresses pimples without over-stripping your skin is a difficult task. That's where this Vichy cleanser comes in. Salicylic acid reduces acne, clogged pores and blackheads, while the gentle cleansing base ensures skin stays hydrated and calm.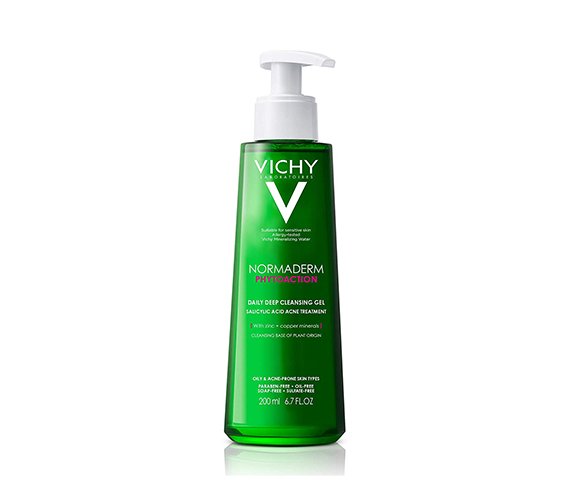 Free of sulfates, oil, soap, alcohol and fragrance, this face wash is great for sensitive skin types. It gently foams to remove oil, impurities and makeup for soft, healthy-looking skin. It's rich in glycerin and leaves the skin feeling fresh and clean rather than tight or dry.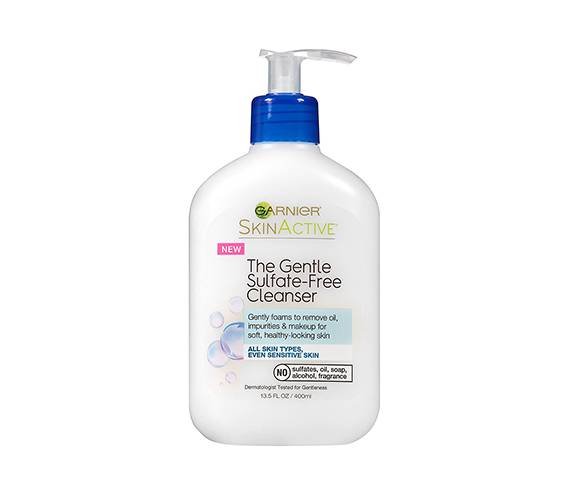 Ideal for all skin types, particularly dry or sensitive, this mild, daily cleanser melts away dirt and makeup without disrupting the skin's natural balance. The unique texture quickly transforms from a gel to a thin oil. The formula, which is made with chamomile, aloe vera and cucumber fruit extracts, is gentle enough for use on the eye area and leaves skin smoother, more radiant and comfortably soothed.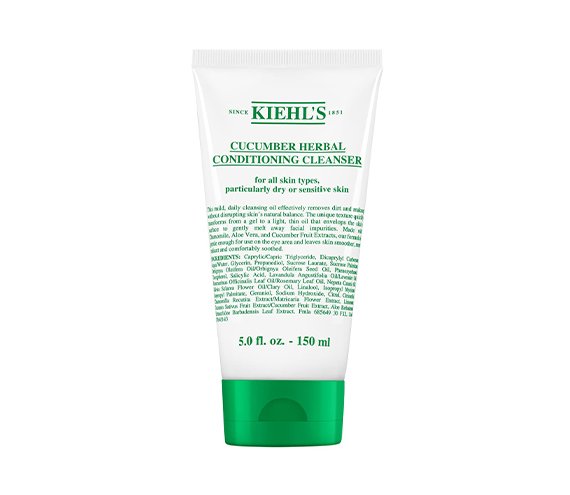 Purifying and soothing, this cleanser keeps skin's natural pH balanced and uses micelle technology to gently lift away impurities on the surface of the skin. Use morning and evening as a daily face cleanser, applying the foam to your face using your fingertips and massaging until clean. (Editor's note: Most micellar waters don't require rinsing after use, but this particular formula calls for it. After massaging your face with the foam, rinse it off gently with lukewarm water.)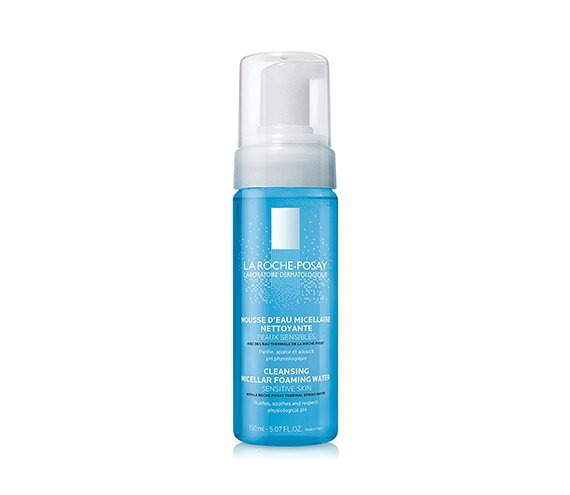 For a creamy, dermatologist-tested face wash, check out this option from Lancôme. Its foaming formula melts away all impurities, including waterproof makeup, and leaves even sensitive skin feeling silky, soft and hydrated. 
Design: Hannah Packer 
Read More:
What You Need to Know About Vitamin C and Skin Care
How to Treat Scalp Breakouts (Because They Happen)
Read more

Back to top