TLC for Sensitive Skin: 4 Skin Care Products We Love
May 18, 2016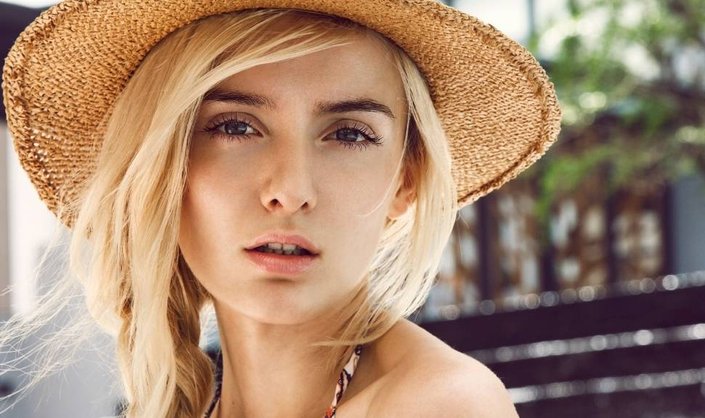 Between redness, irritation, itchiness, and flaking, when you have sensitive skin, you know it. And, whether you've learned it the hard way or not—all products are not suited for all skin types. Specifically, sensitive skin requires a little extra TLC, as well as the use of gentle, specially-formulated products. Formulas with fragrances and alcohol? Two words: Steer clear. These may trigger further skin irritation. Here we share four products that are recommended for sensitive skin.  
LA ROCHE-POSAY MICELLAR WATER
Micellar water's dirt-encapsulating micelles gently cleanse the skin's surface of dirt, makeup, and other impurities. Micellar water is a beauty staple in France, and is now gaining major traction Stateside as well. This mild formula—free of soap, colorants, alcohol, and parabens—will respect your skin's natural pH balance.
La Roche-Posay Micellar Water, $19.99
SKINCEUTICALS GENTLE CLEANSER
This mild cream cleanser helps remove impurities and excess oil on sensitive skin without drying it out. Safe enough to use several times a day, this non-irritating cleanser conditions, soothes, and calms skin.
SkinCeuticals Gentle Cleanser, $34
KIEHL'S CENTELLA RECOVERY SKIN SALVE
If your skin is feeling temporarily irritated—say, after an at-home microdermabrasion treatment—this moisturizer may help to soothe and condition it. Smooth a small amount of the formula onto clean skin gently and allow it to dry before applying SPF or makeup.
Kiehl's Centella Recovery Skin Salve, $43
VICHY PURETÉ THERMALE 3-IN-1 ONE STEP CLEANSER
A cleansing water, soothing toner, and eye makeup remover all in one that's also safe for sensitive skin? Sounds almost too good to be true. Thanks to this 3-in-1 formula based on micellar technology, skin is left feeling soothed and clean with no discomfort.
Read more

Back to top