4 Easy Korean Beauty Secrets to Follow for Better Skin
February 08, 2022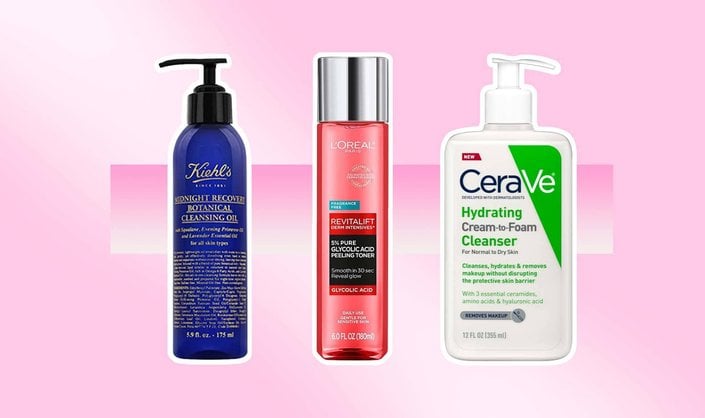 If you're looking for dewier, more radiant skin, Korean beauty products are the place to start. Most commonly known as "K-Beauty," this collection of skincare products and techniques have taken the U.S. beauty market by storm. In fact, many of our favorite formulas today — from sheet masks to essences — are inspired by Korean beauty, and have been used by Koreans for decades to help keep their skin looking and feeling its best. Not sure how to incorporate K-beauty practices into your own routine? We chatted with Charlotte Cho, a licensed esthetician, co-creator of K-Beauty site Soko Glam and author of "The Little Book of Skin Care: Korean Beauty Secrets for Healthy, Glowing Skin," for her tips and tricks to achieve flawless, glass skin.
1. Exfoliate Your Skin
One of Cho's most essential skincare tips is exfoliation. The technique helps to slough away the buildup of dead surface cells and impurities that can clog your pores and dull the look of your skin's surface.
"Chemical and physical exfoliation is crucial for polished looking skin," Cho says. "Dead skin cells can contribute to dull, rough skin, and even breakouts." Cho recommends using both chemical and physical exfoliants a few times per week. 
For physical exfoliation, try the Kiehl's Pineapple Papaya Facial Scrub, which uses apricot seed powder to gently polish away dead skin. As for chemical exfoliation, we like the L'Oréal Paris Revitalift Derm Intensives 5% Glycolic Acid Toner, which helps fade dark spots and smooth texture overtime.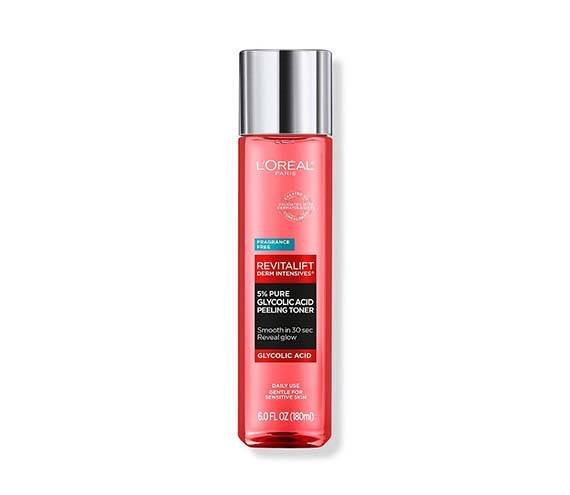 2. Apply an Essence
Another beauty staple in Cho's skin care regimen is an essence. But, what exactly is an essence? Well, it's similar to a serum, but essences typically have a lighter consistency and the formulas are less concentrated. 
The main role of an essence is to give your skin an extra boost of hydration. "Fine lines can be a result of skin dehydration," Cho says. "That's why I recommend layering on your favorite lightweight essence to hydrate your skin before locking it in with a moisturizer."
Cho suggests using an essence that's formulated with moisture-retaining humectants, such as hyaluronic acid. The Cosrx Advanced Snail 96 Mucin Power Essence can be applied after toning and before your moisturizer and serum.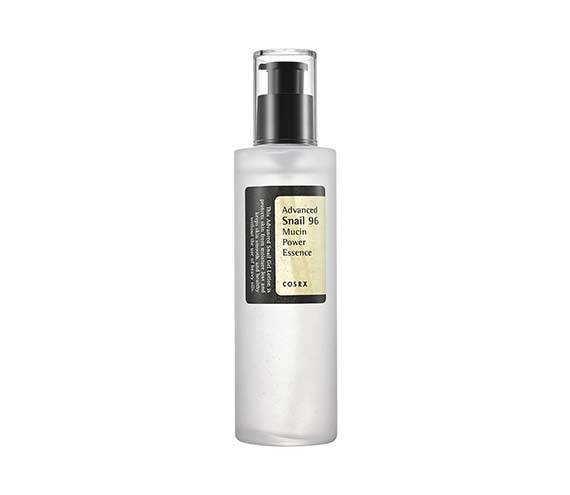 3. Apply a Sheet Mask
Cho is a firm believer in a sheet mask, and not just because they feel relaxing. "One of the best ways to keep moisture in your skin is to use a sheet mask," she says. If you're looking for a budget-friendly option, we love the Garnier Green Labs Hyalu-Melon Replumping Hydrating Serum Sheet Mask, which rings in at only $3.99.
4. Double-Cleanse Your Skin
Double-cleansing may sound intimidating (or like an unnecessary extra step), but it's worth the effort for your skin. The popular K-Beauty technique involves cleansing your skin not once but twice to ensure all traces of dirt and impurities are effectively whisked away. 
But, according to Cho, to get the best results you shouldn't just use the same cleanser twice. The trick to double cleansing, she says, is to use a combination of two different cleansers.
"The traditional double-cleanse routine starts out with an oil cleanser followed by a foaming cleanser — you need two different formulas to properly and thoroughly cleanse your face," she says. "With the double-cleanse, you can remove oil-based impurities such as sebum, sunscreen, and makeup from your skin's surface. With water-based cleansers, you can remove the remaining impurities that may be still lingering on the skin's surface after the first step." 
Try pairing the Kiehl's Midnight Recovery Botanical Cleansing Oil with the CeraVe Hydrating Cream-to-Foam Cleanser for a deep clean that won't strip your skin.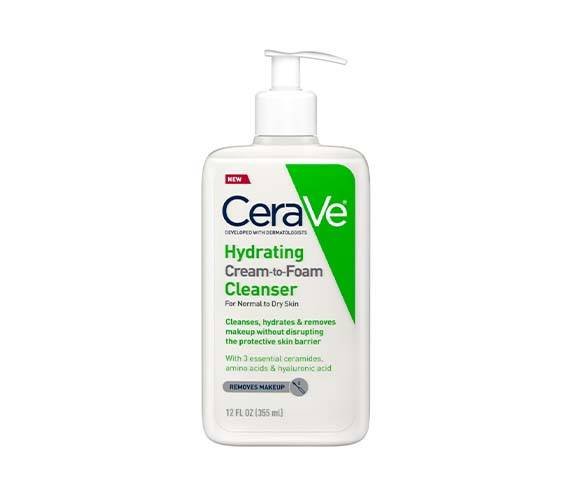 Design: Juliana Campisi
Read More: 
A Simple Korean Skincare Routine for Men
The Best Essence for Every Skin Concern, According to Our Editors
Serums, Ampoules, Emulsions and Essences: What's the Difference?
Read more

Back to top