Your Guide to Getting Smoother Legs
November 29, 2022
Having soft, smooth legs
is ideal whether we choose to shave them or not. If you do shave and fall victim to
razor bumps or burns
in this area way too often, don't let your skin suffer. Ahead, we broke down exactly how to reverse poor shaving habits or
incorrect hair-removal tactics
to keep your legs feeling as silky as you expect. And if you don't shave, no problem, there are ways to keep your legs feeling smooth with hair, too.
How to Get Smooth Legs in 12 Easy Steps
We talk a lot about skin goals, but in summer or winter, we want one thing: smooth skin. But even with so many things fighting against us — century-old radiators, congenital dryness, aging, cheap razor blades, etc. — we have a plan; a plan that consists of incorporating 12 easy tips into your routine to get smoother skin. Read on for why a body scrub belongs in your shower, why it's crucial you change that razor blade and more.


1. Use a Body Scrub
Dead surface skin cells can cause your legs to feel rough, so sloughing these cells away is the first step. Using a body exfoliator before hair removal can help. Make sure to exfoliate your legs a few hours before any hair-removal regimen with a gentle exfoliant. We love the Kiehl's Gently Exfoliating Body Scrub and the Fur Silk Scrub (which is eco-friendly and refillable!).

Body scrubs don't need to be used every day to be effective; two to three times a week is a good place to start.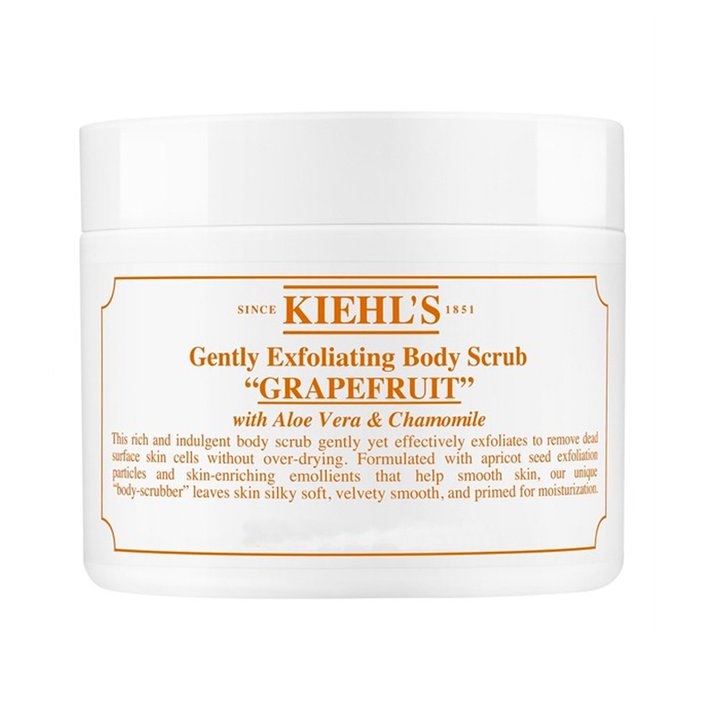 2. Use a Dry Brush
There's more than one way to exfoliate. Body scrubs are a great in-shower option, but dry brushing can be a helpful way to prep skin before it gets wet. Use a natural-bristle brush or loofah to gently rub skin; start at your feet and rub in small circular motions or brisk strokes, moving up your body as you go. Dry brushing shouldn't hurt and shouldn't be done for long periods of time. Keep the process quick and use a light hand to avoid irritation.

It's also best to avoid following up a dry brushing routine with another physical or chemical exfoliant; give your skin a break by rotating your preferred methods of exfoliation. Dry brushes come in a few different forms, but we love the Goop G.Tox Ultimate Dry Brush for its ergonomic design. The ESPA Skin Stimulating Body Brush is another good option. This hand-held brush is comfortable and easy to use, especially for beginners.


3. Pick the Right Razor
Grabbing a top-quality razor can make a huge difference to the skin on your legs. To help avoid nicks, tugs and scrapes, do your research on your razors before you purchase them. We like the Billie Razors, which are encased in a charcoal soap for a smooth, close shave.

Some experts say that the more blades, the better. The BiC Soleil Sensitive Advanced Women's Disposable Razor may not be the fanciest tool, but the five-blade count helps guarantee a closer shave that lasts. Plus, it's disposable (more on that later). However, not everyone's skin loves a multi-blade shave. Our favorite alternative is a safety razor. A learning curve does come with a one-blade razor, but as soon as you get the hang of it you'll notice how smooth and nick-free your skin is. Bonus: You're less likely to experience ingrown hairs in uncomfy places with a single-blade razor. We love the Hanni The Weighted Razor for its curved and weighted design, both of which contribute to this razor's gentle approach to smooth skin.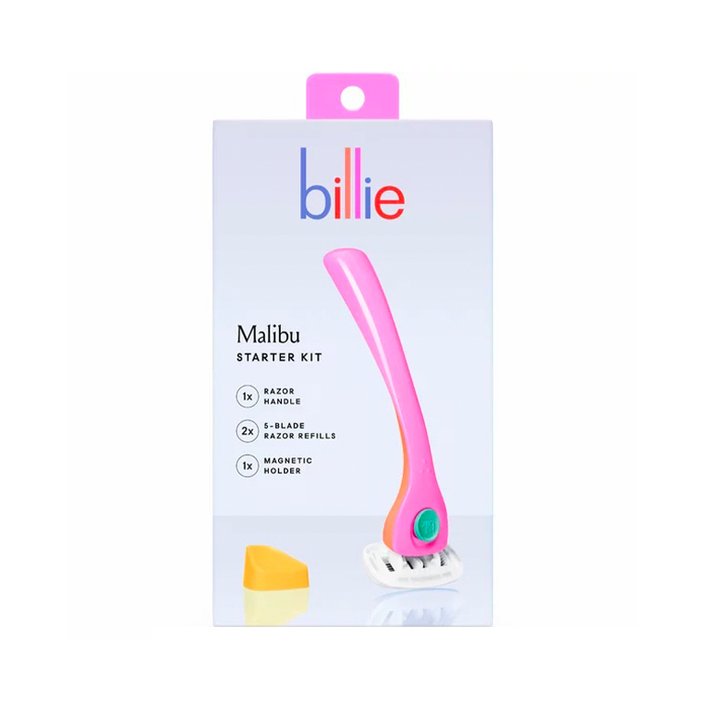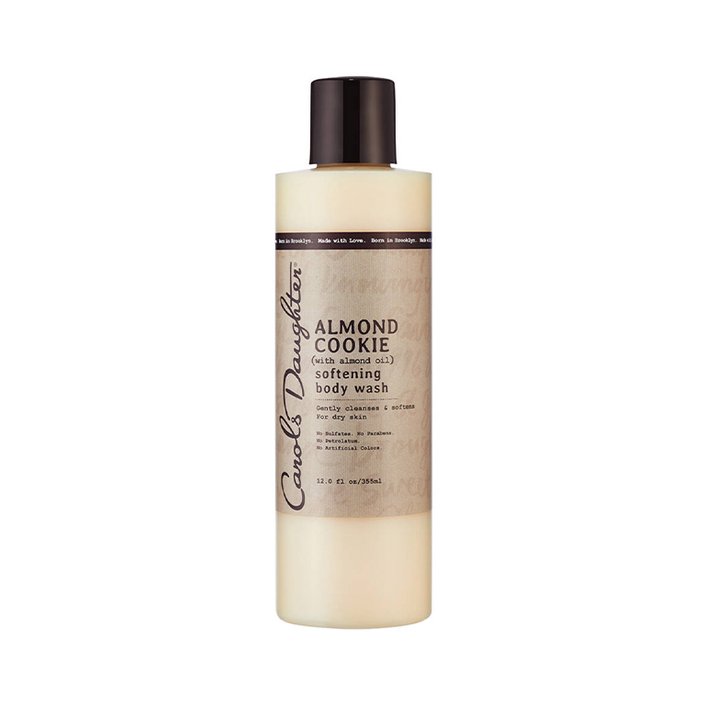 5. Use a Body Oil
Moisturized skin is smooth skin, and nothing helps to lock in moisture better than body oil. While body oil helps skin to glow during summer, it can expertly prevent dry patches in the winter. Whether your dry skin is perennial or seasonal, body oil can help ward off cracked dry patches. How? Body oils contain emollients, which help to soften the outer layer of skin. For maximum hydration, layer body oil over your favorite body lotion or moisturizer.

For oils, we love the Kiehl's Creme de Corps Nourishing Dry Body Oil. The fast-absorbing oil sinks into skin and leaves it velvety smooth. It works even better when layered on top of a lotion like the Kiehl's Creme de Corps Body Lotion with Cocoa Butter. Alone, the latter is nourishing, but when paired with a body oil, it can deliver intense levels of moisture that actually last.

Body oil can also be a gentle balm post-shave. The Oui the People Featherweight Hydrating Body Gloss is lightweight but powerful. The result: Glowing soft skin that looks healthy — and smooth!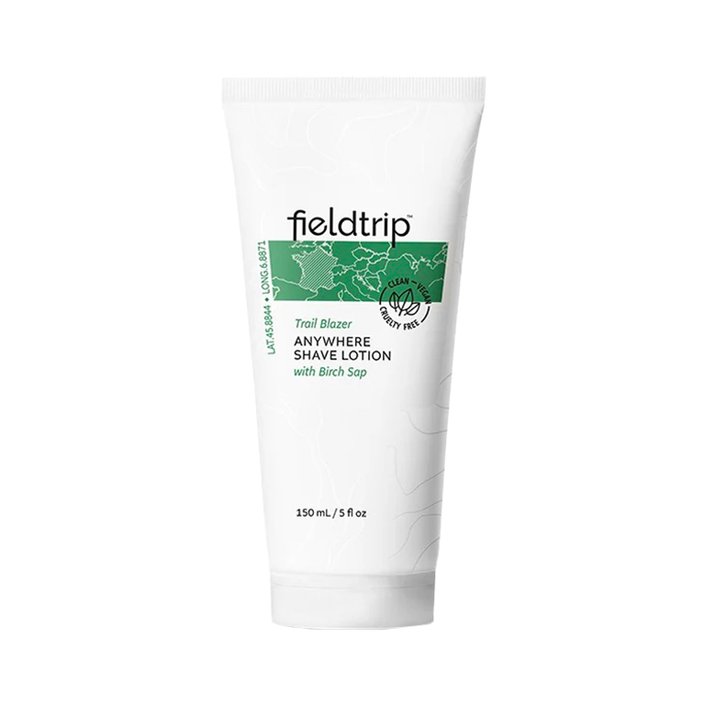 7. Shave Cautiously
While you're shaving your legs, do so with caution. Shave gently, and shave small sections at a time. Always rinse your razor after shaving each small area, and make sure you're shaving in the direction of your hair growth. This helps avoid pulling and tugging that can cause ingrown hairs and cuts. Dry shaving is also a no-no. We know what it's like to be in a rush, but allowing your skin to soften and dampen in the shower is key for a close and smooth shave.
8. Rinse With Cold Water
We know how tempting hot showers or baths can be, but cold water has its benefits, too. Warm water can help to soften the skin prior to shaving but, if too hot, can lead to dehydration. Cold water doesn't dry out the sebum layer of your skin (the layer that moisturizes and protects), so you're less likely to experience flaking post-shower. Even we can't deny that a 30-second rush of freezing water feels kind of amazing on freshly-shaved skin.
9. Use a Body Cream or Ingrown-Hair Product
To make sure your legs get all the hydration they can, use a moisturizing body lotion immediately after you step out of the shower or are finished shaving. We recommend using a moisturizing all-over body cream like the CeraVe Moisturizing Cream, or a product specifically designed to reduce ingrown hairs like the Topicals High Roller on the areas you just shaved.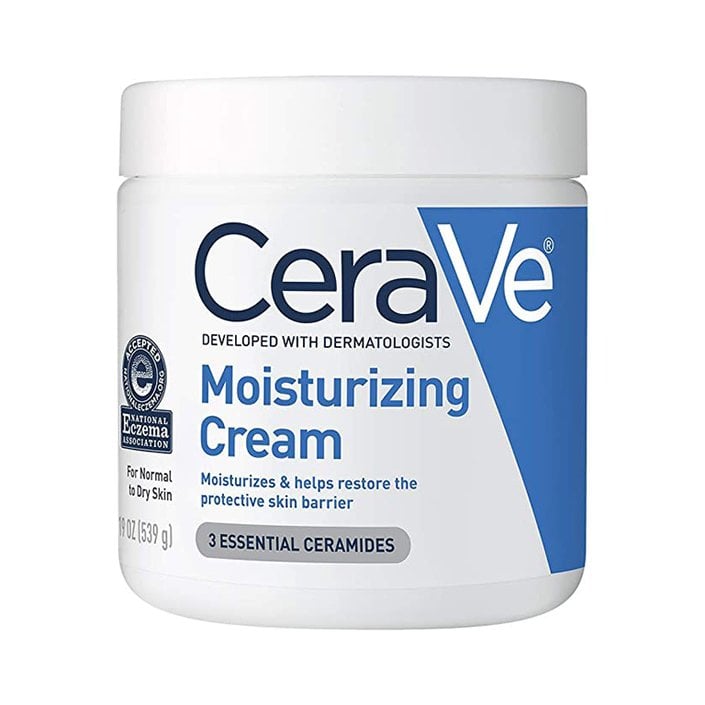 10. Use Hyaluronic Acid
Incorporating hyaluronic acid into your routine is a quick way to hydrate and smooth skin texture. The popular ingredient can hold up a thousands times its own weight in water, replenishing skin almost instantly. Hyaluronic works well on dry skin, but is even more effective when used on damp skin. The Nécessaire The Body Serum uses hyaluronic acid alongside niacinamide and ceramides to help strengthen the skin barrier. Layer or mix it with your favorite body lotion and your skin will look rejuvenated.


11. Use Broad-Spectrum Sunscreen
Your face isn't the only place that needs UV protection. Skipping sunscreen on exposed areas of skin can leave your skin open to sun damage. This damage can deplete your skin's water content, which may lead to dryness and dullness. If you have dry skin, sun exposure can also exacerbate symptoms, like flaking or cracking.

If you're wearing a dress, skirt or shorts, apply a sunscreen with an SPF of at least 30 before heading outdoors, and reapply at least every two hours. Try the La Roche-Posay Anthelios Lotion Spray Sunscreen SPF 60, an alcohol-free and non-greasy formula that works for most skin types. If you do have chronically dry skin, it may be beneficial to find a sunscreen with added skincare ingredients, such as glycerin or vitamin E, which can tackle the dryness and sun protection all at once. We love the La Roche-Posay Anthelios Melt-in Milk Body Face Sunscreen Lotion Broad Spectrum SPF 100.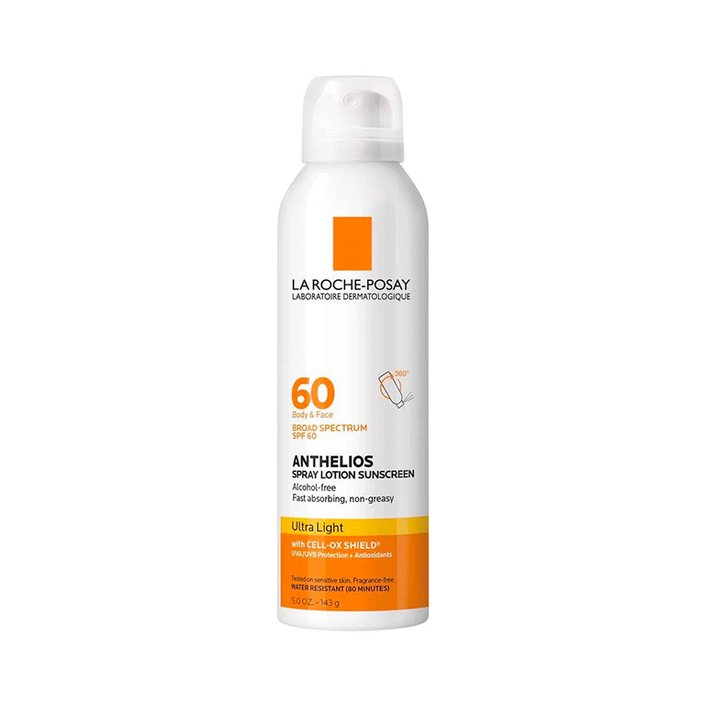 12. Change Your Razor Head Often
Using a dull razor likely won't end in a clean shave and can lead to ingrown hairs and irritation. If you shave frequently, make sure you change your razor head frequently (the AAD recommends after every five to seven uses) to keep your shaving routine clean and efficient.

If you're using a safety razor, consider changing the blade about once a week. While this totally depends on how often you shave, a safety razor blade can last up to five to seven shaves. Even if you do forget, you'll notice when that close comfortable shave doesn't feel so close and comfortable anymore.
Photo: Getty Images; Photographer: Chaunte Vaughn
Read more

Back to top