Help! How Do I Help Control My Dandruff?
September 25, 2023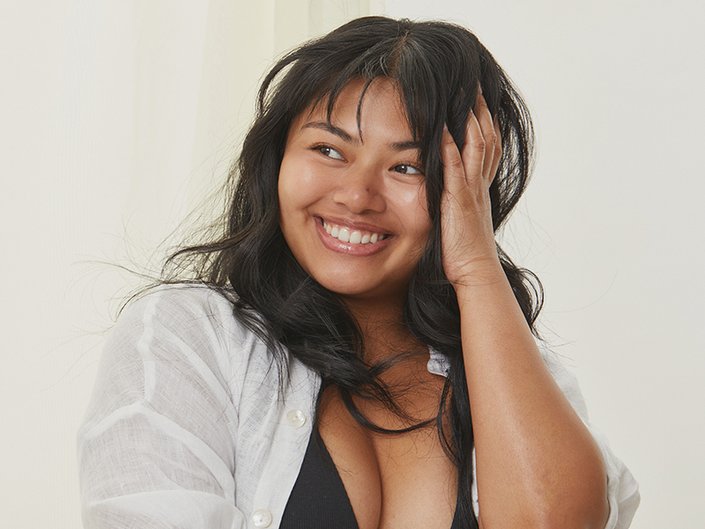 Dandruff is a bummer in every sense of the word; it's difficult to manage, it makes it harder to style your hair, and it can even lead to embarrassment. This pesky skin condition can cause everything from incessant itching and irritation to inflammation to an abundance of yellowish flakes. And while dandruff may be a common scalp concern, it doesn't have to be your scalp's new normal because there are ways you can manage it. To learn more about dandruff, flakes and how to properly care for your scalp, we consulted board-certified dermatologists Dr. Hadley King and Dr. Caren Campbell, and celebrity hairstylist, trichologist and Act+Acre founder, Helen Reavey. Find out what they had to say about fighting dandruff, eliminating flakes and soothing your scalp, below.
What's the Difference Between Dandruff and a Flaky Scalp?
While dandruff includes flakes, a flaky scalp does not always mean you have dandruff. "A flaky scalp occurs when the scalp lacks moisture or there's a bit of dead skin that hasn't been removed properly during your cleansing process," says Reavey. "These flakes often appear to be smaller and lighter in color than dandruff flakes." According to Reavey, if you have dandruff, the flakes will present as large and yellow, and will likely cause irritation and itchiness.
Another thing to focus on that can help differentiate between the two is the way your scalp looks and feels. "When you have dryness, the scalp will typically feel super tight, whereas when you have dandruff, the scalp will feel itchy and sometimes even look oily."
"Seborrheic dermatitis or dandruff, is an inflammatory condition of the scalp that is very common," adds Dr. King. "The skin on the scalp can become red, dry and flaky but symptoms often come and go." If your scalp feels irritated rather than uncomfortable (think tight and dry), you're likely dealing with dandruff.
What Is Dandruff?
"Dandruff is a scalp condition often associated with an overgrowth of a yeast-like fungus called Malassezia," says Reavey. "This fungus can accelerate the turnover of skin cells on the scalp, leading to the shedding of dead skin cells at a faster rate. These dead skin cells accumulate on the scalp and can mix with the natural oils (sebum) produced by your hair follicles to create flakes."
While seborrheic dermatitis is the most common form of dandruff, the condition could also be a result of allergic contact dermatitis or psoriasis, per Dr. King. To determine the cause of your dandruff, dryness or flaking and the best way to address it, make sure to consult with a board-certified dermatologist or trichologist.
How to Help Control Dandruff
While dandruff, specifically seborrheic dermatitis, is not curable, it is manageable. From switching up your hair care routine to scalp treatments to topical prescriptions, below are some ways you can help restore your scalp's balance.
Tip 1: Choose Products Wisely
Dr. King recommends looking for shampoos containing anti-fungal ingredients. "Malassezia can contribute to the inflammatory response in seborrhea, so ingredients with antifungal properties can help decrease it and therefore decrease the inflammation." She says that selenium sulfide, pyrithione zinc, salicylic acid, and coal tar are ingredients to look for. The Garnier Pure Clean Hair Reset Rebalancing Shampoo or the Redken Dandruff Control Shampoo are both good options because they contain the aforementioned salicylic acid and pyrithione zinc.
It may also be beneficial to add a sulfate-free shampoo to your routine like the Carol's Daughter Monoi Repairing Sulfate Free Shampoo. This hydrating wash gently cleanses the hair and scalp to leave it stronger and healthier without irritating sulfates and parabens.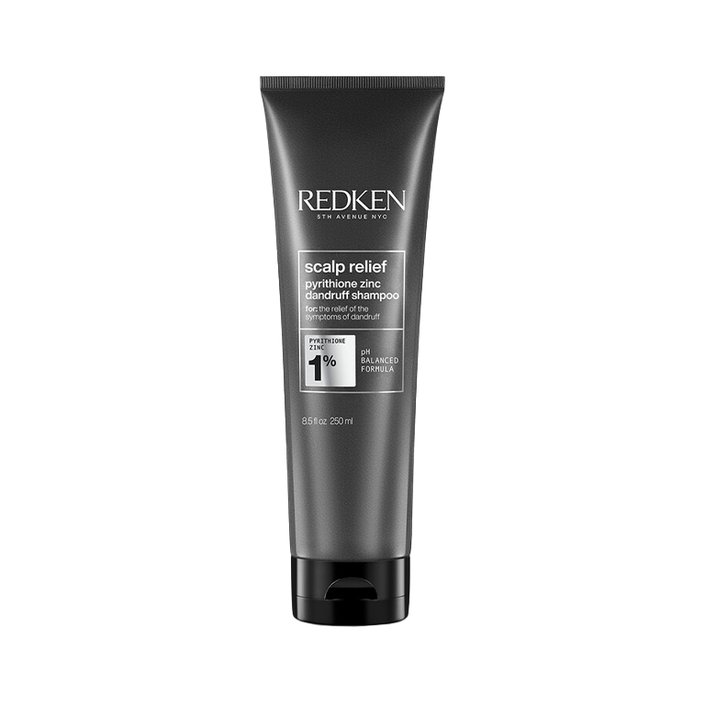 Tip 2: Wash Your Hair Daily
Given that seborrheic dermatitis is more a result of flaking, red skin and itching, stopping the flaking associated with dandruff isn't as simple as moisturizing the area and cutting back on showers. "The first thing I recommend to anyone with dandruff is to wash your hair daily," says Reavey. "This is because the fungus (Malassezia) feeds off the sebum on the scalp and can multiply, causing dandruff to get much worse."
"Because yeast can contribute to the inflammation, washing your hair at least once per day is helpful in controlling the yeast and oil production," adds Dr. King. "This may seem counterintuitive, but seborrheic dermatitis is an inflammatory condition, not just dryness." That said, make sure you use warm, lukewarm water rather than hot water to help minimize irritation on your scalp.
Tip 3: Use a Weekly Scalp Treatment
"Incorporate a weekly scalp treatment into your hair care routine, to remove buildup and balance the scalp," says Reavey. She recommends the Act+Acre BHA Salicylic Acid Scalp Exfoliator. "It contains salicylic acid which has antifungal properties and works to remove flakes while helping balance oil production."
Just like the way we use facial serums to address concerns like dullness and dryness, it may be beneficial to add one to your scalp care routine. "The Act+Acre Microbiome Cooling Scalp Serum is formulated to instantly soothe dry scalp itch and reduce flakes," says Reavey. It relieves itchiness in less than 30 seconds and helps alleviate sensitive scalp conditions like dandruff and dermatitis.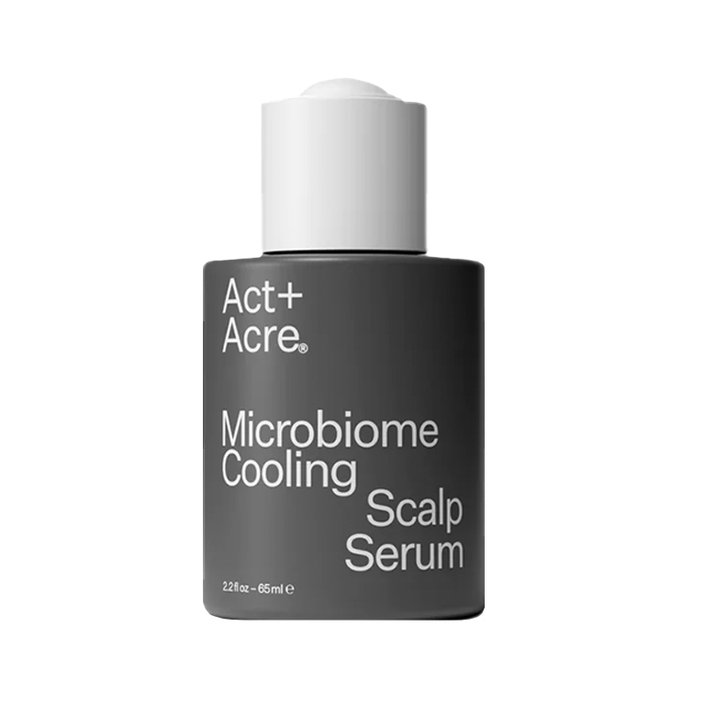 Tip 4: Be Wary of Harsh Scrubs
When you're dealing with dandruff, opt for treatments with chemical exfoliation (like salicylic acid) versus physical exfoliants like scrubs. "I actually recommend steering clear of scalp scrubs as the beads are harsh and can create tears in the scalp, leading to an increased risk of inflammation or infection," Reavey adds. Along with steering clear of harsh scrubs, the experts at Hair.com advise to avoid picking or scratching at your scalp when you have dandruff because it can exacerbate the flakes and irritation.
Tip 5: Patch Test New Products
If your dandruff is caused by allergic contact dermatitis, it's a good idea to avoid allergens, such as those from chemical dyes or certain ingredients like fragrance. "Patch testing can be done to figure out what is causing the allergy," says Dr. Campbell. She urges you to do this with a dermatologist present so that, if needed, a steroid solution can be used to help calm the irritation and itching when you are exposed.
Tip 6: See a Dermatologist or Trichologist
If you've tried switching up your hair care routine and have seen little to no results, we suggest scheduling an appointment with a professional. "A dermatologist may prescribe you an anti-inflammatory solution or an oral antifungal for flares," says Dr. Campbell. Additionally, a trichologist is a specialist that focuses on the hair and scalp. They can help determine the root cause of your dandruff (pun intended), while creating a custom hair routine that can help nix it.
Read more

Back to top