Why Crystal-Infused Beauty Products Are Popping Up Everywhere
May 28, 2018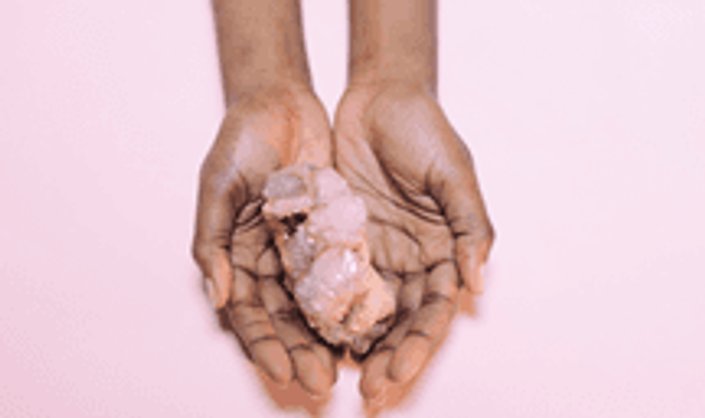 Trying to align your chakras? Then you've probably heard of crystal healing. While there is little scientific evidence around the benefits of crystal healing, people around the globe have praised the alleged powers of crystals for centuries. And now, it seems like the beauty industry is starting to hop on the crystal bandwagon with its latest obsession: crystal-infused beauty and skin care products.
Recently, beauty shops have been filling their shelves with rose quartz and citrine-infused skin care products, but can they actually help us achieve clearer, healthier-looking skin? We went to board-certified dermatologist, and Skincare.com consultant Dr. Joshua Zeichner for answers.
Crystal-Infused Skincare: Does It Really Work?
While having a crystal-infused cream does sound quite luxe, will it actually lead you to better-looking skin? Below, Dr. Zeichner weighs in on crystals and their place in beauty.
The Benefits of Crystals in Skin Care
While the scientific world is still uncertain in regards to crystals in skin care, Dr. Zeichner notes that crystals could have potential to help improve your skin's appearance. "Crystals are rich in minerals that may provide the skin with calming and brightening effects," he says. "Many different crystals are being incorporated into skin care products, however we have limited data showing how effective they truly are."
Which Crystals Have The Best Results?
As mentioned, there is very little evidence supporting the use of crystals into your daily skin care regimen. That said, Dr. Zeichner mentioned that people do claim to see positive results when using crystals for their various skin concerns. "Many different crystals are being used, ranging from diamonds to pearls to amethyst," he says. "Some are reported to have anti-inflammatory effects while others may help exfoliate dull skin."
7 Crystal-Infused Skin Care Products to Try
Are you willing to give this trending alt-skin care trend a try? We rounded up seven crystal-infused skin care products to try now.
This mask by Sjal Skincare is infused with blue sapphire, blue copper, and blue lotus and boasts restorative, firming, and regenerative benefits.
This tonic is infused with one of the most well-known and beloved crystals: quartz. It also contains other ingredients such as Hungarian thermal water, organic peppermint leaf, and white willow bark.
You've probably seen a jade roller before, but do you know what it can do for your skin? The device is meant to improve the elasticity of your skin, as well as promote lymphatic drainage and reduce appearance of different signs of aging (puffiness, wrinkles, and dark under eyes, to name a few). It's also a very relaxing and soothing beauty tool, making it a no-brainer addition to your routine.
This nourishing, light-diffusing moisturizer contains ruby crystals that flatter your complexion by blurring the appearance of imperfections. The result? Visibly radiant, and silky smooth skin.
Does your skin need a bit of an energy boost? Then try out this amethyst-infused treatment from Kristals. It's fortified with exfoliating particles as well as pro-vitamin B5, and claims to help moisturize and revive the skin.
This moisturizing facial scrub contains quartz crystal powder and can help exfoliate dead skin cells. It's also infused with organic wildflower, orange blossom honey, sugar, red alea salt, rosehip, roses, and essential oils.
Read more

Back to top