How to Take Care of Your Skin If You Have Facial Piercings
January 05, 2022
Whether you have a fresh nose ring or a lip piercing that's been there for years, it's important to take proper care of your piercings to prevent them from becoming dry and irritated (or worse, infected). Below, we've gathered up five skincare tips and gentle, hydrating products to keep your piercings clean and problem-free. 
Eliminate All Traces of Makeup and Debris Around Your Piercings
The last thing you want is any makeup, debris or dirt getting clogged around the areas of your piercing(s). According to the Mayo Clinic, common risks for people with facial piercings include allergic reactions and skin infections. That's why it's important to keep these areas as clean as possible. Consider using a micellar water before your usual cleanser, such as the Garnier SkinActive Micellar Cleansing Water With Rosewater. Simply apply it to a cotton pad and sweep it gently across your face, including the areas you have piercings. 
Be Gentle
While it's essential that you clean the areas around your piercings, you want to make sure you aren't rubbing any of these areas too aggressively. Being too rough on the skin around your piercings can cause irritation. Washing your face with a gentle cleanser, like the La Roche-Posay Toleriane Hydrating Gentle Facial Cleanser, is a great way to ensure that the skin around your piercing is clean after using a micellar water.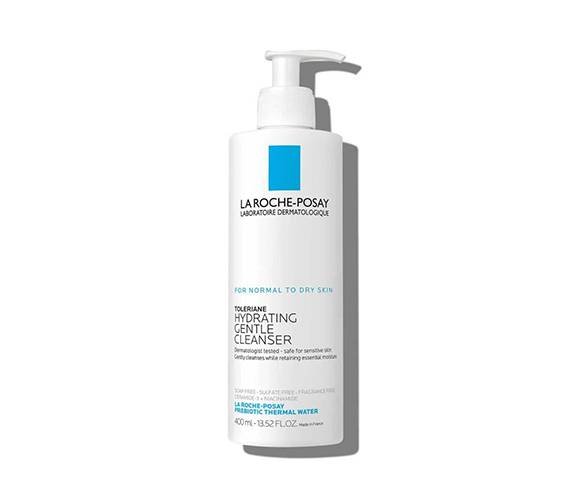 Avoid Acidic Products Around Your Piercings
The area around your piercing can feel sensitive for quite some time. Even if you've had your piercing for years, it's a smart idea to steer clear of skincare products formulated with acids (like glycolic, salicylic and lactic acids) on the skin around your piercing as it can cause dryness. You can use products formulated with acids on other areas of your face, just be mindful to avoid direct contact with pierced areas. 
Apply Face Masks With Care
If you are applying a face mask, make sure to avoid the areas surrounding the piercing. This is because residue from the mask could get stuck too close to the piercing and be difficult to remove without tugging on the piercing. Instead of a sheet mask, use a formula that you can apply strategically to the areas you don't have pierced. We recommend the Kiehl's Calendula & Aloe Soothing Hydration Masque.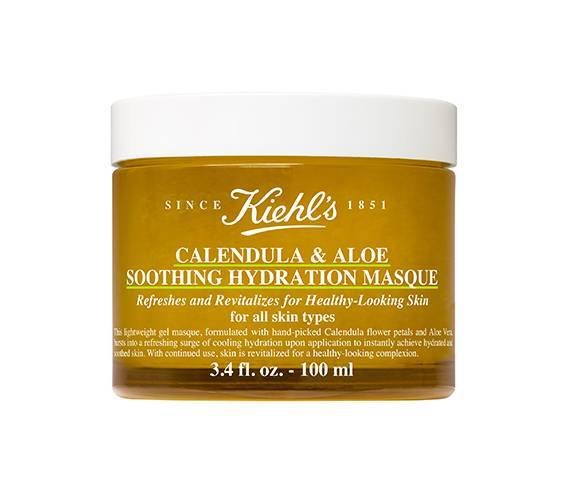 Manage Dry Skin With a Moisturizer
When you first get a piercing, you may be nervous to touch the skin around it. As a result, you might skip on moisturizing. This can be problematic, especially during the winter months when your skin is more likely to experience dryness and flaking. If you notice this happening to the skin around your piercing, moisturize with a lightweight, hydrating formula suitable for dry skin, like the Youth to the People Adaptogen Deep Moisture Cream.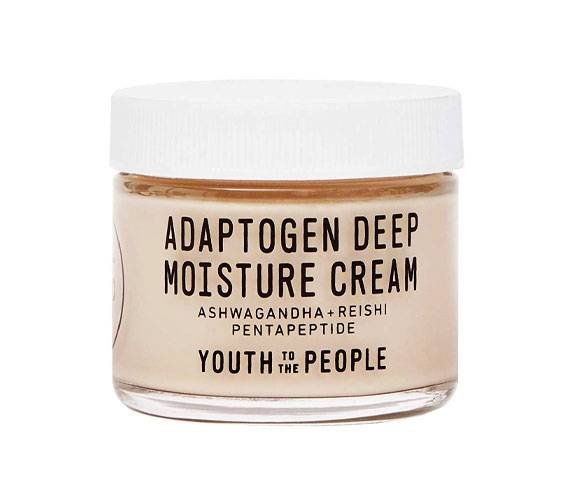 Photo: Ariel Wodarcyk
Read More:
How to Wash Your Face the Right Way (Because You Might Be Doing it Wrong)
6 Moisturizing Products With Glycerin
How Occlusive Ingredients Can Benefit Dry Skin
Read more

Back to top