A Simple Skincare Routine for Sensitive Skin
June 07, 2023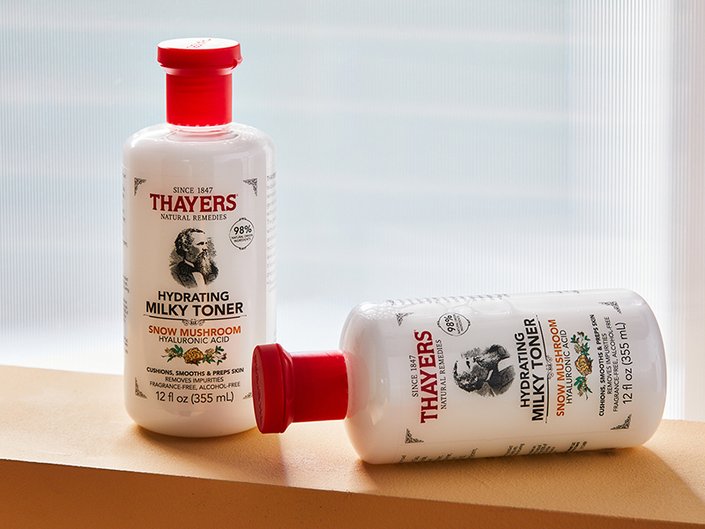 With so many exciting skincare products to choose from, it can be tempting to experiment with them all. But if you have sensitive skin, you have to be careful about what you apply to your face and body. It doesn't mean you can't have any fun with skincare, though. The first step is understanding whether you have sensitive skin and, if so, what's causing it. (A dermatologist can help you with this!) Next, you'll want to learn what to look for in products and what to avoid. Once you're in tune with your skin's needs, you can build a routine that will work for you. Ahead, find a few tips for putting together a skincare routine that's suitable for sensitive skin.
What Is Sensitive Skin?
According to the International Journal of Cosmetic Science, sensitive skin is a "condition of subjective hyper-reactivity to environmental factors. Generally substances that are not commonly considered irritants are involved in this abnormal response." These irritants vary by person. It's also important to note that sensitive skin isn't necessarily something you experience from a young age. At any age, you can begin to suddenly experience sensitivity, no matter what other skin predispositions you may have.
Do I Have Sensitive Skin?
"There isn't a definitive checklist that dermatologists use to define sensitive skin," says Dr. Dendy Engelman, a board-certified dermatologist and Skincare.com consultant based in NYC. There are, however, a few tell-tale signs that can help you determine whether you have this skin type.
For example, if you have reactive skin that becomes red or blotchy when exposed to certain elements like the sun's UV rays or certain skincare formulas, it is likely sensitive. Other signs of sensitive skin may include itching, stinging, burning and a feeling of tightness.
What to Look for in Skincare Products
If you suspect your skin may be sensitive, there are a few things you'll want to look for. First off, try to use products that are fragrance-free and free of other potential irritants like alcohol. Second, do your best to look for gentle formulas that are tested specifically for sensitive skin and keep your routine as basic as possible. This will lower your chances of introducing any possible irritants to your skin.
A 5-Step Skincare Routine for Sensitive Skin
STEP 1: Cleanser
Any skincare routine should begin with a cleanser. You can have the best products that money can buy, but if you're layering them on top of dirt, pollution, makeup, sunscreen and other impurities that can linger on the skin's surface, they aren't going to do their job. By not cleansing your skin, you risk clogged pores, which can lead to everything from breakouts and irritation to dull skin. Look for a gentle formula that won't strip your skin of necessary oils. We recommend the CeraVe Hydrating Facial Cleanser. One of our editors with dry and sensitive skin swears by the gentle drugstore formula.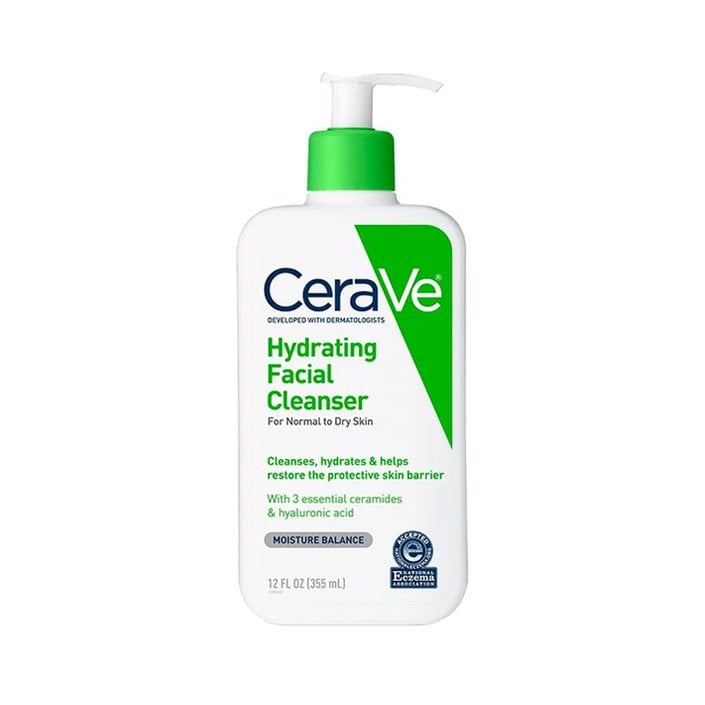 STEP 2: Alcohol-Free Toner
Toners offer a wide range of benefits, including balancing the skin's pH levels post-cleansing, soothing the skin and removing any lingering bits of residue or dirt. Sensitive skin types can benefit from using a toner but should steer clear of those formulated with too much alcohol or astringent ingredients. Reach for one a gentle formula with calming ingredients, like the Thayers Milky Hydrating Face Toner with Snow Mushroom and Hyaluronic Acid.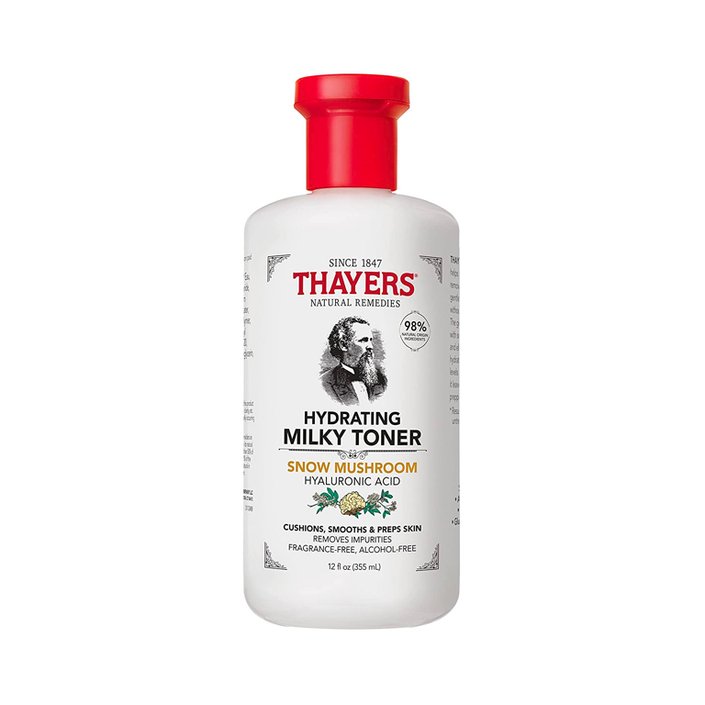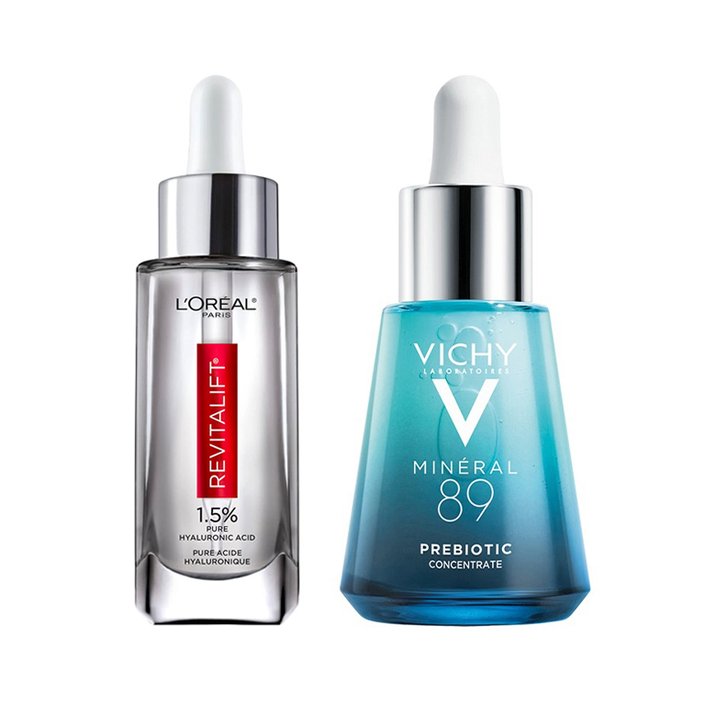 STEP 4: Moisturizer
While your skin is still slightly damp, reach for a non-comedogenic, fragrance-free cream, gel or water-based moisturizer. Keeping your skin well-hydrated will help reduce your risk of irritation. The Youth To The People Adaptogen Deep Moisture Cream is a rich formula that absorbs quickly and will leave skin pillowy soft. For a more lightweight option, try the Vichy Minéral 89 Fragrance Free Cream, which contains hydrating hyaluronic acid and soothing niacinamide.
STEP 5: Sunscreen
If there's one product every skin type needs to wear daily, it's sunscreen. Not only can it prevent skin cancer, it can also ward off skin damage that causes a weakened skin barrier and sensitivities. Reach for a sunscreen that's sensitive skin-safe, like the
La Roche Posay Anthelios AOX Antioxidant Serum with SPF 50 Sunscreen
. The serum formula helps target concerns such as fine lines, wrinkles and dark spots without irritating sensitive skin types.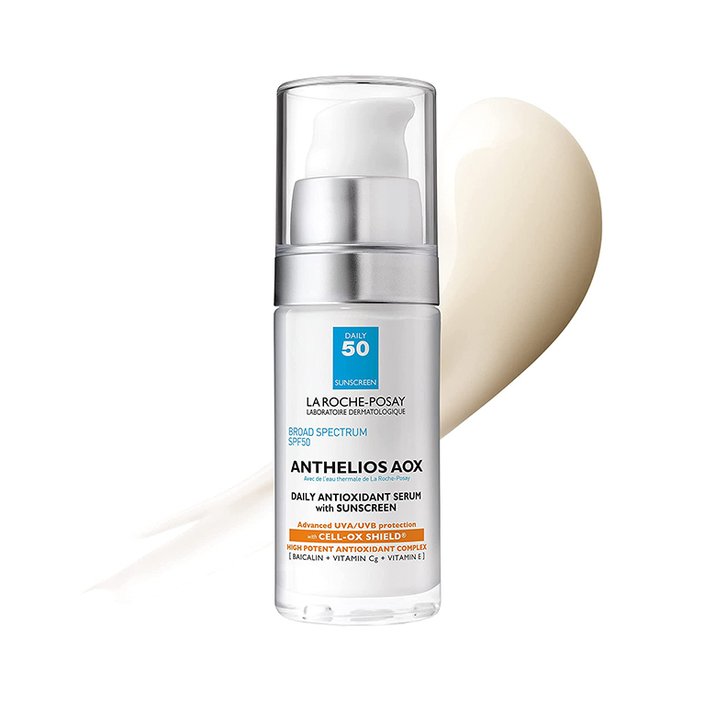 Read more

Back to top