Does Warm Water Open Pores? We Asked Dermatologists
May 04, 2023
You've probably heard the claim that hot water opens up your pores and cold water closes them. Perhaps you've even experimented with varying water temperatures in an attempt to get the grime and gunk out of large pores.
But is there actually any truth to the tale, or is it just a longstanding
skincare myth
? To find out how
splashing your face
with hot or freezing cold water affects our pores, we consulted with
Dr. Sapna Palep
, a board-certified dermatologist at Spring Street Dermatology, and
Dr. Joshua Zeichner
, associate professor of dermatology at Mount Sinai Hospital. Keep reading to learn what they had to say about pores contracting and opening, ahead.
Do Pores Open and Close?
"It is a myth that your pores open and close," says Dr. Zeichner. "They are not like windows, but rather like pipes that can become clogged with oil causing them to dilate."
Does Hot or Warm Water Open Your Pores?
Using warm water to "open" your pores is technically impossible. Your pores aren't muscles, so they can't voluntarily open and contract regardless of water temperature. "There is nothing that can physically make the pores smaller or bigger," says Dr. Palep. That said, there is some logic behind washing your face with warm water to help clean out your pores.
While warm water will not actually open up your pores, it can help clean out the gunk, grime and sebum that has accumulated inside. "The more oil and gunk you get into your oil gland, and hence the hair follicle, the bigger your pores are going to look because the oil is sitting in your pores and stretching it out," says Dr. Palep.
"Water in general can help remove excess oil from the skin, to minimize [your pores'] appearance by removing the blockages within them," explains Dr. Zeichner.
While washing your face with either warm or cold water is helpful for keeping your pores clear, warmer water has particular advantages. "Hot water can change the structure of the skin, make it more pliable and loosen up the material in it so it's more easily flushed out, which can make the pore appear smaller," says Dr. Palep. Just be sure, however, not to turn the temperature up too hot. As Dr. Palep explains, water that's too hot can break down proteins in the skin, making it more susceptible to concerns like eczema, breakouts and irritation.
If you're thinking about steaming from home (remember, don't use super hot water!), we love the Skin Gym Voda Facial Steamer. It's gentle and effectively helps get rid of pore-clogging dirt and debris. After you steam, though, be sure to replenish the skin. For post-steam rejuvenation, we recommend massaging a nourishing moisturizer, like the Kiehl's Ultra Facial Cream with Squalane, into the skin for an instant dose of hydration.
Does Cold Water Close Your Pores?
Like we mentioned above, just as warm water cannot increase the size of your pores, cold water won't decrease their size. Although the pore is not a muscle, there is some evidence to suggest that cold water can cause the arrector pili muscles along the side of the hair follicle and next to the pore to contract involuntarily.
"Arrector pili muscles are part of the autonomic (involuntary) nervous system," says Dr. Palep. "So if you're embarrassed or cold, you're autonomically stimulating that muscle to create goosebumps."
She explains that when the arrector pili muscle flexes, it can block a bit of pore's opening. If the muscle does not contract from splashing cold water, however, there is no change to the pore's size.
"Cool water generally has a calming and soothing effect on the skin, helping to constrict blood vessels," adds Dr. Zeichner.
Bottom line? If you want to splash cold water on your face at the end of your skincare routine, it won't hurt, but it also probably won't help in the pore department.
How to Address Enlarged Pores
Though you may not be able to open and close your pores, there are ways to minimize the appearance of enlarged pores and keep pores from getting congested using skincare products. "The two ingredients I recommend to minimize the appearance of pores are topical retinoids and salicylic acid," says Dr. Zeichner. "Topical retinoids enhance cell turnover to prevent dead cells from accumulating along the surface of the pore, making it look larger."
Meanwhile, salicylic acid is a beta hydroxy acid (BHA), or a chemical exfoliant, that "removes dead cells and excess oil from the surface of the skin to keep the pores clear," he says.
These ingredients can be found in skincare products such as cleansers and serums that can easily be incorporated into your skincare routine. There are also plenty of other products formulated to reduce the appearance of enlarged pores, from primers to masks. Keep reading for some of our favorites.
The Best Skincare Products for Enlarged or Clogged Pores
Use the CeraVe Retinol Resurfacing Serum to smooth the texture of your skin and reduce the appearance of acne marks and visible pores. This gentle yet effective serum won't dry out or strip your skin. In fact, it helps support your skin's barrier thanks to soothing, hydrating niacinamide and ceramides in the formula.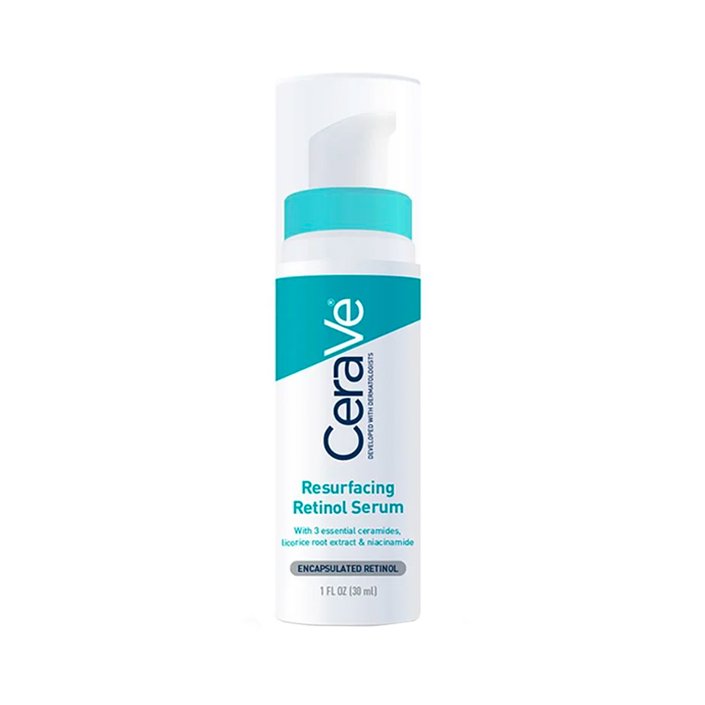 Doing a face mask is a great way to unclog your pores (and spoil yourself with a self-care night!). We like the Youth to the People Superclay Purify + Clear Power Mask, a triple-clay mask that deep cleans pores and absorbs breakout-triggering excess oil. It's packed with powerhouse skincare ingredients, including salicylic acid, niacinamide and kombucha.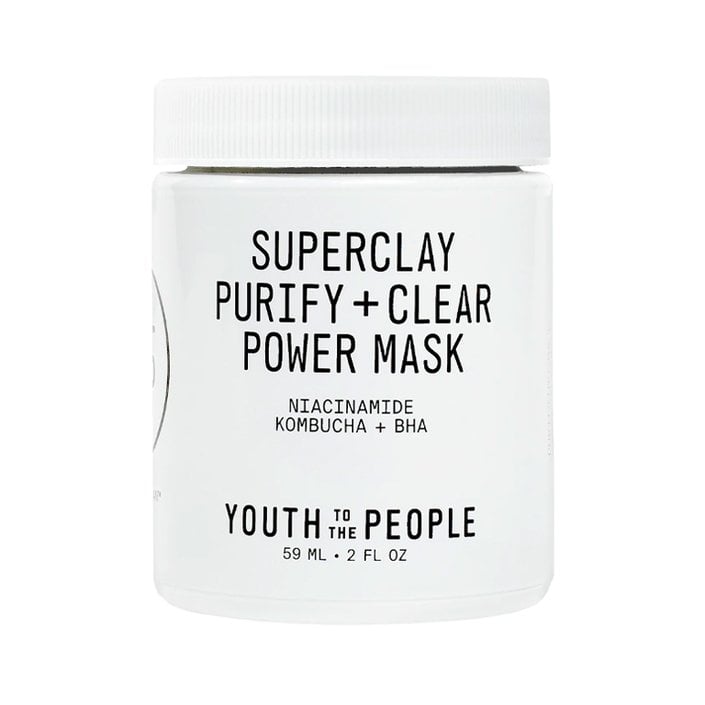 If you prefer a physical exfoliant, check out the SkinCeuticals Micro-Exfoliating Scrub. It mechanically exfoliates and polishes away dead skin cells and other impurities for smoother, softer skin. Plus, it's mild enough to be used every day, unlike harsher physical exfoliants.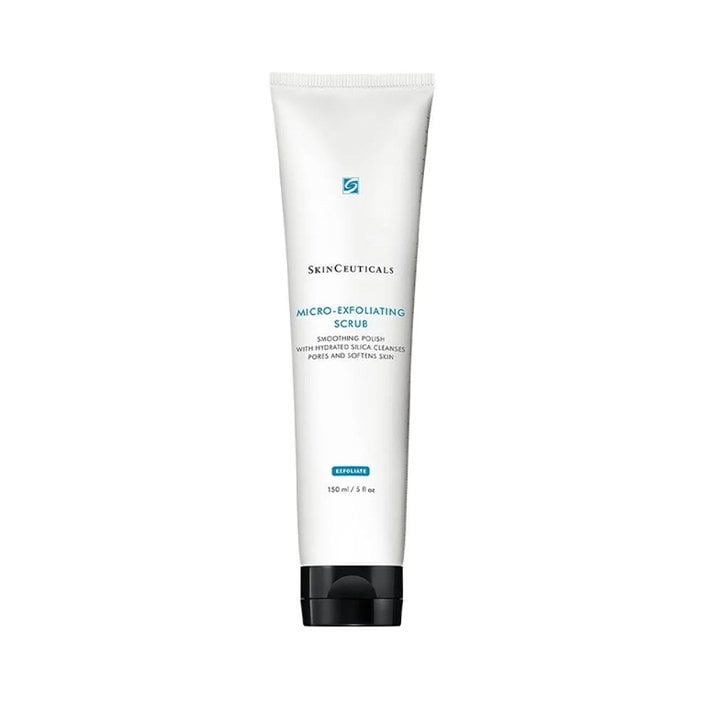 The Kiehl's Rare Earth Deep Pore-Minimizing & Polishing Powder Cleanser is an exfoliating powder that you mix with water to draw out impurities and minimize the look of enlarged pores. Pro tip: You can turn this cleanser into a purifying, detoxifying clay mask by using less water than you would to cleanse.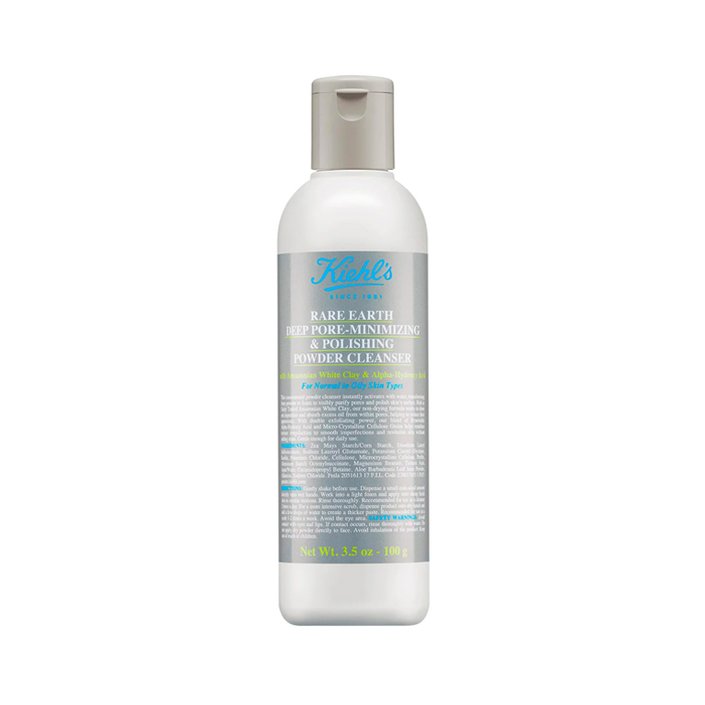 Target breakouts, oily skin and pores with the Vichy Normaderm PhytoAction Daily Deep Cleansing Gel. Formulated with salicylic acid, zinc and copper minerals and Vichy volcanic water, it works to clear up blemishes, unclog pores and thoroughly cleanse without drying out your skin.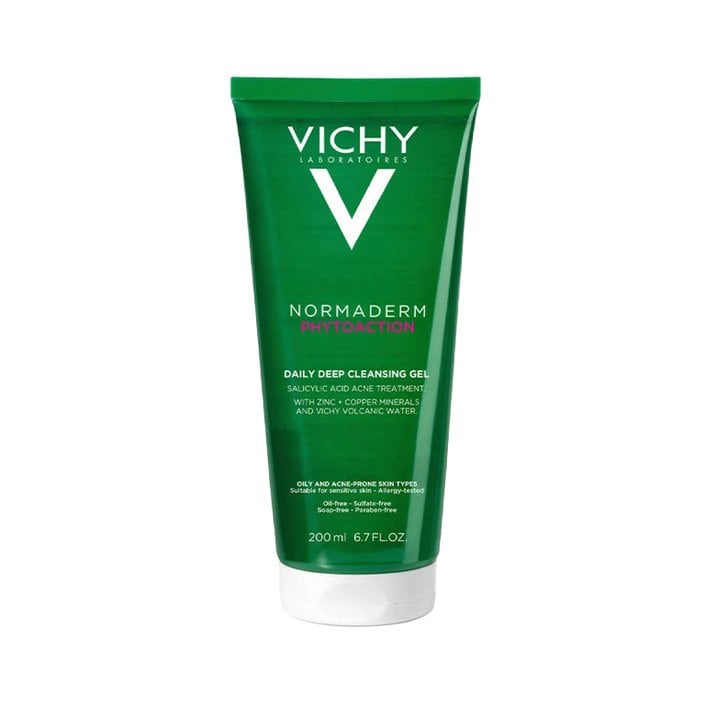 This hybrid makeup-skincare product from L'Oréal Paris is a makeup primer that instantly blurs pores to give you a flawless, airbrushed complexion. However, it's also made with an AHA + BHA + LHA complex that helps refine your skin texture with continued use over time. Add this to your makeup arsenal and you'll be hashtagging all of your selfies #NoFilter.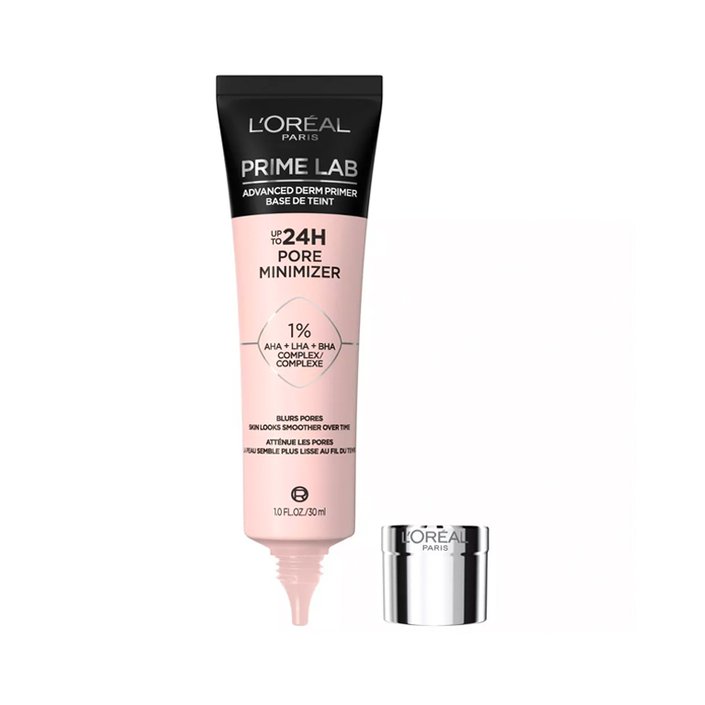 This gel-to-foam face wash from CeraVe is an acne cleanser that doubles as a gentle exfoliant. Formulated with 2% salicylic acid, it exfoliates away dead skin cells that are major culprits for clogging pores and causing breakouts.
The JORI Acne & Oil Control Primer with 2% Salicylic Acid is Dr. Zeichner's pick for a skincare must-have for people with enlarged pores. "This primer does double duty to blur the pores, reduce shine and treat and prevent breakouts," says Dr. Zeichner. "Maximum strength 2% salicylic acid keeps the pores clear and treats acne. It can be applied on its own for a silky complexion or used under makeup to help it go on smoother. The formula contains a blend of botanicals that addresses the needs of adult skin."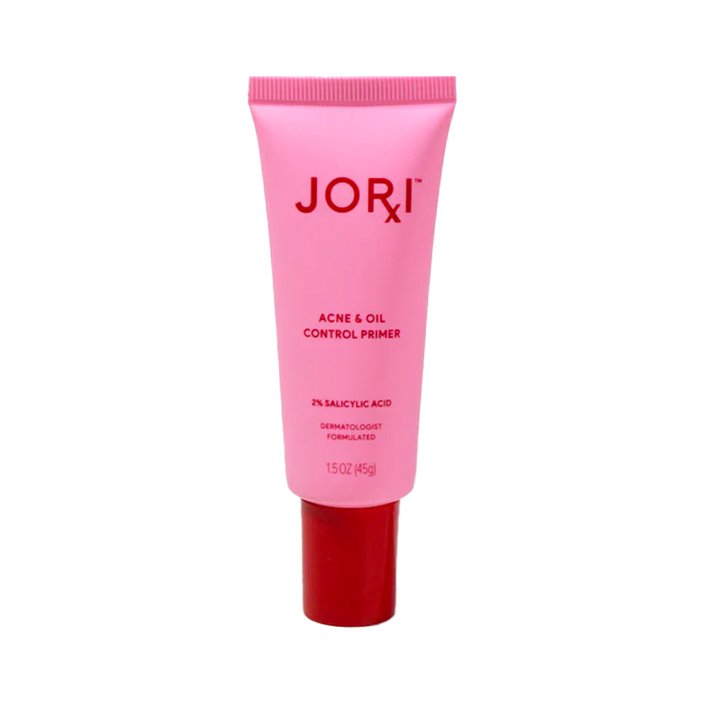 Read more

Back to top