Expert Tips for Dealing with Under-Eye Bags
June 28, 2023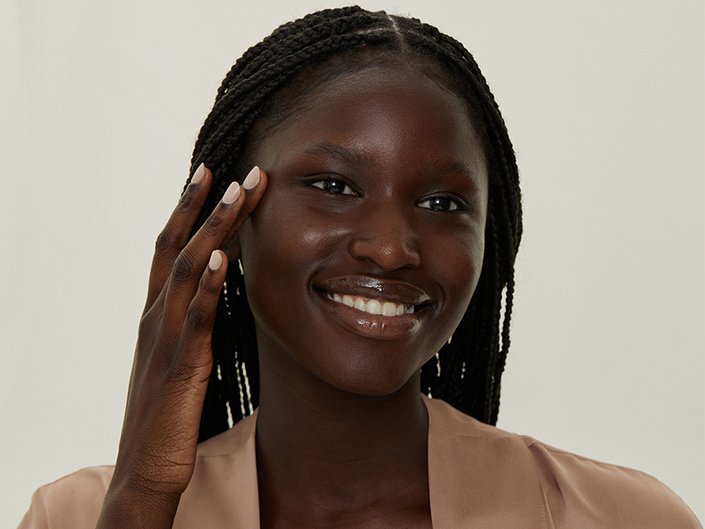 Whether the culprit is genetics or simply a bad night of sleep,
under-eye bags
are a
skin concern
that affect many people at some point in their lives. Though under-eye bags are very common and are often a totally natural part of the
aging
process, you may find yourself wanting to reduce their appearance from time to time. We get it, so we rounded up tips for how to deal with puffy bags under your eyes with the help of
Dr. Marisa Garshick
, board-certified dermatologist at MDCS Dermatology and clinical assistant professor of dermatology at Weill Cornell Medical Center.
What Causes Under-Eye Bags?
"Under-eye bags refer to puffiness under the eyes which can be related to multiple factors, including skin laxity and collagen loss, as well as herniation of the fat pads of the lower eyelid," says Dr. Garshick. Chances are you're familiar with the tell-tale puffiness of under-eye bags, whether you've experienced them yourself or seen them on someone else. But you may be in the dark about what causes this puffiness to appear. "Bags under the eyes can be related to various factors including genetics, aging and other triggers," explains Dr. Garshick. "Chronic rubbing, swelling around the eyes, seasonal allergies and lack of sleep can all contribute."
Tips for Addressing Under-Eye Bags
First and foremost, it's important to note that since under-eye bags can simply be the result of genetics, it can be challenging to completely get rid of them or prevent them from appearing. "That said, there are some treatments that can help improve the overall appearance and prevent them from becoming worse," says Dr. Garshick. Keep scrolling for a few editor- and dermatologist-approved tips for reducing the appearance of under-eye bags.
Add an Eye Cream to Your Skincare Routine
If you're not already incorporating an eye cream as a regular part of your daily skincare routine, consider this your sign to start. There are tons of great eye creams formulated to address specific skincare concerns, such as crow's feet and wrinkles, dark circles and, yes, under-eye bags. The SkinCeuticals A.G.E. Eye Complex is an anti-wrinkle eye cream that targets puffiness as well as dark circles and crow's feet.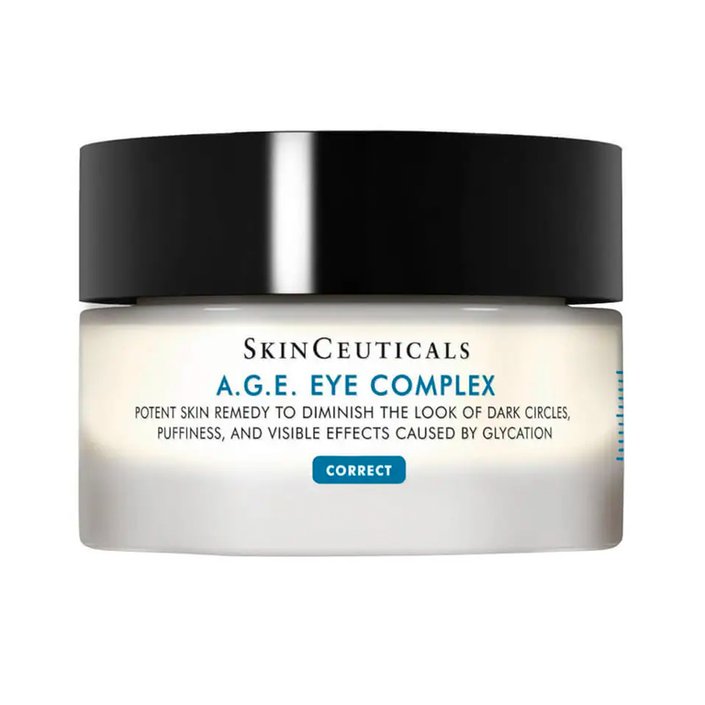 Make Sure You're Getting Enough Sleep
We've all had those frustrating nights where, for whatever reason, it's impossible to clock in a solid seven or eight hours of sleep and we wake up still feeling completely exhausted. After a restless night, you may notice that the skin below your eyes is a tad swollen. "A lack of sleep can contribute to puffy eyes in the morning as fluid can build up underneath the eyes," notes Dr. Garshick. Making a concerted effort to get a full night of sleep is one way you can help prevent under-eye bags from forming.
Avoid Rubbing Your Eyes
"It is also important to treat eczema or allergies, as those who have eczema or allergies may be more likely to rub or scratch their under-eyes," says Dr. Garshick. "This can contribute to increased inflammation and puffiness that can be seen in the under-eye." Besides trying to avoid rubbing your eyes, if you know you're prone to seasonal allergies or have a skin condition like eczema, addressing those issues first may indirectly help reduce puffiness around your eyes.
Wear Sunscreen
Wearing (and reapplying) broad-spectrum sunscreen daily is the number one rule of skincare, but you may still be surprised to learn that it can help with preventing under-eye bags. According to Dr. Garshick, "if we don't wear sunscreen around our eyes, we leave the skin susceptible to UV damage which can contribute to weakening of the skin and loss of collagen, which can contribute to baggy eyes." We love the
Vichy LiftActiv Peptide-C Sunscreen SPF 30
.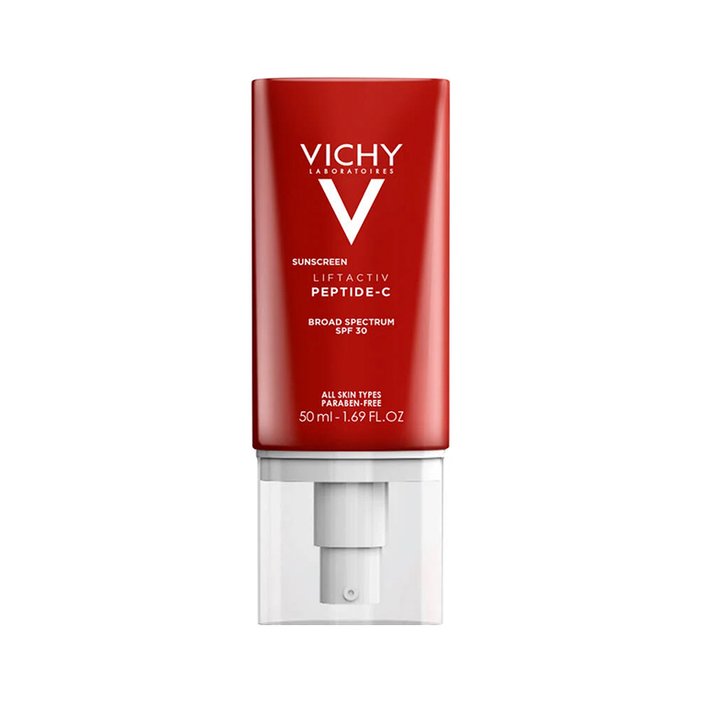 Make an Appointment With Your Dermatologist
"There are also procedures that work to tighten the skin, such as lasers, microneedling or radiofrequency devices that can improve the appearance" of under-eye bags, explains Dr. Garshick. These cosmetic procedures are performed in-office by a certified professional and you should always consult with a board-certified dermatologist first to make sure it's the right treatment method for you.
Look for Skincare Products With Specific Helpful Ingredients
When shopping for an eye cream, there are certain ingredients that you can look out for to help improve the look of bags under your eyes, such as powerhouse anti-aging ingredient retinol. "Other ingredients include niacinamide to help brighten the under-eye [area], caffeine to help reduce puffiness, hyaluronic acid to help boost hydration, peptides to help strengthen the skin and antioxidants such as vitamin C to help support overall skin health by protecting against free radical damage and helping to brighten the skin," recommends Dr. Garshick.
Try a Temporary Lifting Treatment
If you're in need of a quick fix, check out the viral IT Cosmetics Bye Bye Under Eye Bags Daytime Treatment. Essentially a temporary eye lift in a tube, this treatment helps disguise moderate to severe under-eye bags, puffiness and crepey skin around the eyes by forming an adhesive film on the skin to compress your bags. You can wear it on its own or layered on top of your makeup. Just remember to thoroughly wash the film off at the end of the night, as this is a daytime treatment and you're not meant to sleep in it.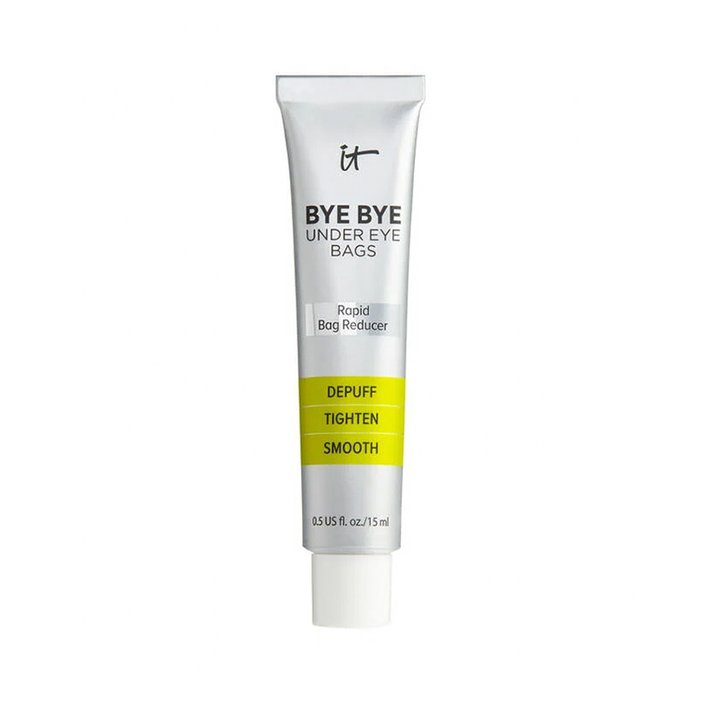 Read more

Back to top