Exactly How to Even Out Your Skin Tone
July 07, 2022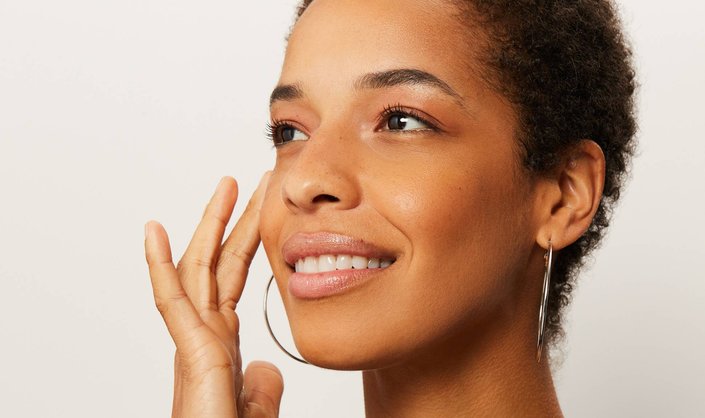 Whether it's one dot or a large patch of hyperpigmentation, skin discoloration can be tricky to treat. These marks can be caused by everything from acne scars to sun damage and may look different depending on your skin type, texture and regimen. But if you're looking to even out the look of your skin tone, it is usually possible with the right products and routine. Ahead, we spoke with Dr. William Kwan, a dermatologist, the founder of Kwan Dermatology and a Skincare.com consultant, about how to do it.
What Causes Uneven Skin Tone?
Dr. Kwan says that in order to create the right action plan for your uneven skin tone, you have to find out what's behind it. While he says that active acne can lead to red and brown marks, pimples aren't the only factor that can lead to an uneven skin tone.
You may, for example, want to cut down on the amount of time you spend exposing your skin to the sun's harmful UV rays. Dr. Kwan says that sun exposure can also lead to premature age spots and skin discoloration. According to a study published by Clinical, Cosmetic and Investigational Dermatology, excessive UV exposure can lead to an array of skin issues in regards to appearance, one of the major ones being skin discoloration and pigmentation.
According to the International Dermal Institute, your hormones can also play a role in an uneven skin tone. The Institute notes that periods of heightened estrogen levels (think: pregnancy) can actually leave you more susceptible to skin pigmentation and melasma, a skin condition that leads to brown or gray-brown patches on the skin.
How to Improve Your Skin's Tone
There are a few ways to help improve the appearance of your skin's tone for a more even-looking complexion. Find Dr. Kwan's best tips, ahead.
TIP 1: Use a Product to Help Exfoliate and Brighten
Dr. Kwan recommends investing in an exfoliating and brightening product to help fade the look of dark spots and marks over time. Try the Thayers Rose Petal Facial Toner with Witch Hazel or the OLEHENRIKSEN Glow OH Dark Spot Toner.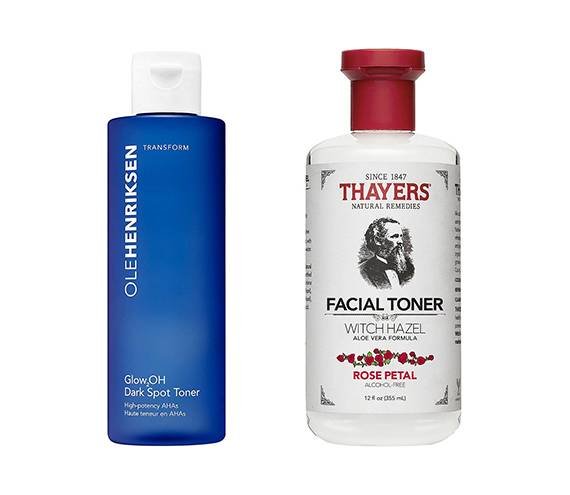 After toning, a brightening serum can also help address uneven skin tone. We love the L'Oréal Paris Revitalift Derm Intensives 10% Pure Vitamin C Serum or the It Cosmetics Bye Bye Dullness Vitamin C Serum.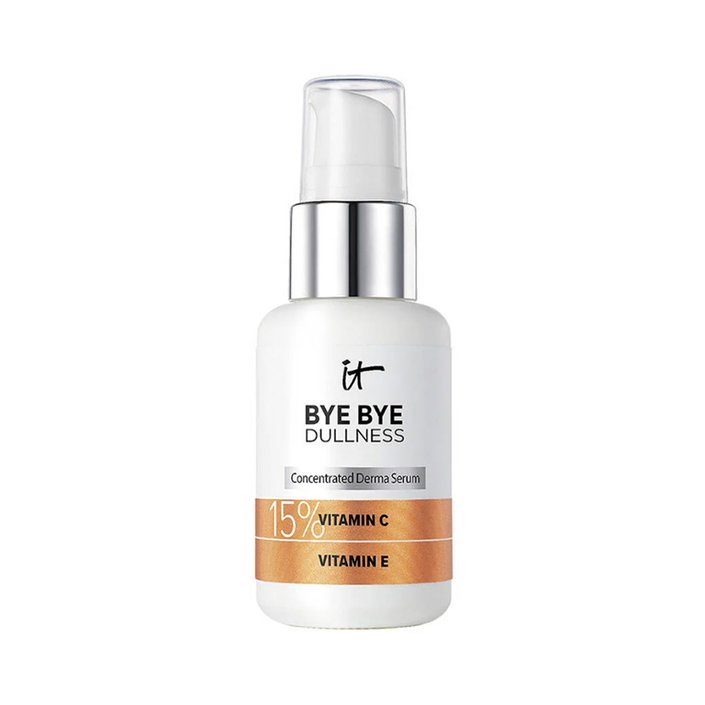 Read more

Back to top