The Right Way to Wash Your Face, Explained
September 20, 2023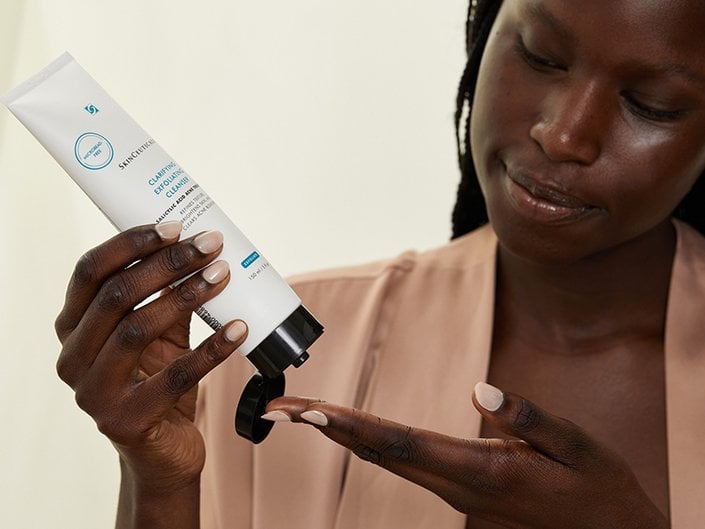 Assuming you've retired using plain old soap and water to wash your face, you've likely (read: hopefully) moved onto a proper facial cleanser. And that's great because the right facial cleanser formula helps to remove makeup, dirt and oil without stripping the skin or causing irritation.
While washing your face with a facial cleanser may seem like the simplest step in your skincare routine, there are a few ways to potentially slip up during the process. So, what's the best way to achieve the perfect cleanse? Ahead, find six easy face-washing steps to follow to ensure you're thoroughly and properly cleansing your face.
What Is a Facial Cleanser?
As celebrity facialist Jess Bowers previously told Skincare.com, "a facial cleanser is a skincare product used to cleanse the face by removing makeup, dirt, oil, dead skin cells or anything else sitting on the skin." Facial cleansers can come in many different forms, including powders, gels or oils, but you'll most often find that cleansers are a fluid substance. Facial cleansers are also commonly referred to as face washes or simply cleansers.
The Benefits of Using a Facial Cleanser
There are tons of different benefits to using a facial cleanser. As previously noted, the primary purpose of cleanser is to rid the skin of makeup, dirt, oil, dead skin cells and more. "Facial cleansers contain detergents — surfactants that remove dirt and oil from the outermost layer of skin," dermatology nurse practitioner Dr. Jodi LoGerfo told Skincare.com in the article linked above. "These surfactants differ in their strength, characteristics and effectiveness depending on the product. They work by attracting oil, pollution, makeup, oil, dirt and debris so they can be washed away more easily."
By removing this potentially pore-clogging debris, cleansers help keep your skin clear, playing a role in minimizing breakouts. Depending on the formula you choose, cleansers can also have such benefits as reducing oiliness, keeping your skin hydrated and brightening your complexion.
How to Use a Facial Cleanser
Step 1: Read the Instructions on the Label
So, you've got your cleanser handy and you're ready to get started — but before you reach for the faucet, take a quick peek at the instructions listed on the product label. Why? Because some cleansers (like micellar water) should be applied on dry skin rather than wet, and it's important to know this before you start cleansing to get the best results.
Step 2: Wash Your Hands
Washing your hands before you begin your skincare routine is always a good idea. After all, you don't want any dirt, oil, germs or bacteria that are lingering on your hands making it onto your face. Before you think about touching your face, give your hands a thorough wash with soap.
Step 3: Wet Your Face With Lukewarm Water
Now's the time to splash some lukewarm water onto your skin. (If the label on your face wash instructs you otherwise, skip this step.) Make sure the water is not too hot, as steaming hot water can be drying and potentially damaging to your skin. To maintain the integrity of the skin, room temperature water is your best bet. Next, squeeze a dime-sized amount of face wash onto your fingertips and lather up.
Step 4: Massage the Cleanser in Gentle, Small Circles
How you apply your cleanser is equally as important as the product you choose, the water temperature and the tools you're using. Using your fingertips, gently massage the cleanser onto your skin in small circular motions with light pressure. If the formula feels tight, wet your hands a bit more as you caress your face. Do this for about 30 seconds to a minute. Remember: The skin on your face is delicate, so to minimize irritation, avoid vigorous, aggressive rubs and tugs.
Step 5: Rinse With Lukewarm Water
Turn the faucet back on, wait for the temperature to become lukewarm and splash some water onto your skin to remove the cleanser. Residue can linger around your jaw, nose, ears and hairline, so pay close attention to these areas, using your fingertips to remove excess product if necessary. You may have heard that wetting your face with cold water is better for "closing" your pores, but that's just a myth. Pores can't open and close like a door, so you should always use lukewarm water on your skin.
Step 6: Gently Pat Dry With a Clean Towel
After washing, dab (don't rub) your face with a clean, dry cloth or towel. Aggressive rubs can irritate, stretch and potentially cause wrinkles on the skin over time. Keep in mind that towels are a breeding ground for bacteria, especially when stored in a damp place, so make sure to hang yours in a dry area between uses. If you prefer not to use a cloth or towel, you can let your face air dry. Follow up with the rest of the products in your morning or evening skincare routine — toner, serum, eye cream, moisturizer and anything else you use — once your skin is dry or, even better, still slightly damp.
The Best Facial Cleansers
Using an exfoliating cleanser, like the Garnier SkinActive Micellar Cleansing Peeling Water With 1% PHA + Glycolic Acid, is a great way to simplify your skincare routine by combining two steps into one. This all-in-one no-rinse face wash cleanses, gently exfoliates and effectively removes makeup without leaving your skin feeling stripped or overly dry. To use this cleanser, you'll follow slightly different steps than the ones outlined above. Saturate a cotton pad with the micellar water, then press it against your dry skin and gently wipe to remove your makeup. You don't even need to rinse it off when you're done.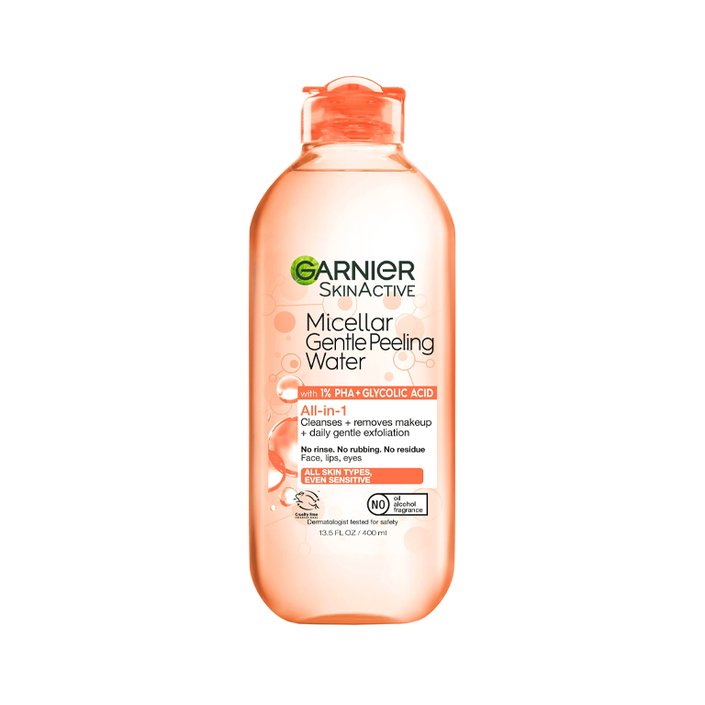 If you have dry or extremely dry skin, you'll want to look out for a hydrating cleanser such as this Foaming Oil Cleanser from CeraVe. Formulated with hydrating hyaluronic acid, squalane oil, ceramides and triglycerides, this face wash cleanses and removes excess oil while supporting the skin's natural moisture barrier. The oil consistency lathers into a soft foam that's comfortable, easy to rinse off and won't leave behind any greasy residue.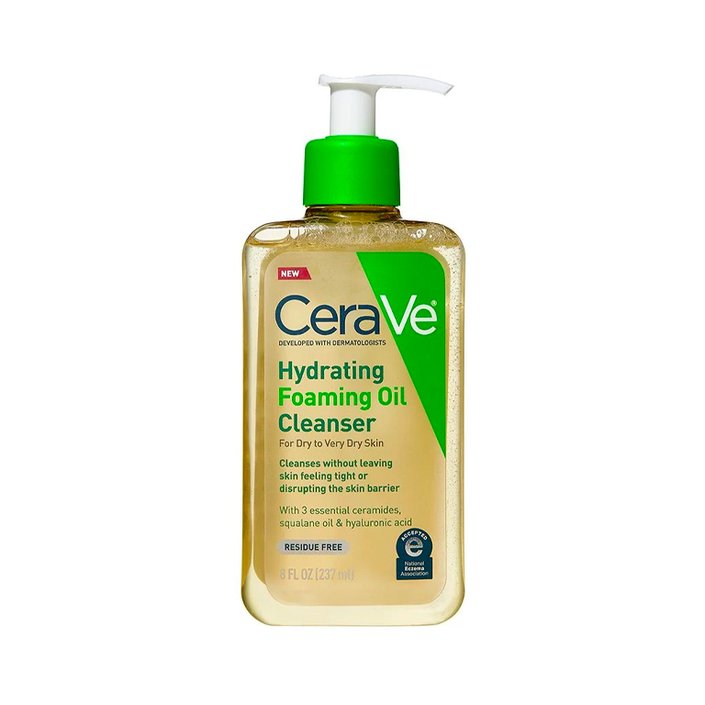 With antioxidant-packed kale, spinach and green tea, the Youth To The People Superfood Cleanser is like a green juice cleanse for your face. It helps prevent buildup in pores, remove makeup and balance the pH of your skin. Use it to target pore, dullness and blemishes. You'll fall in love with the refreshing rich gel texture.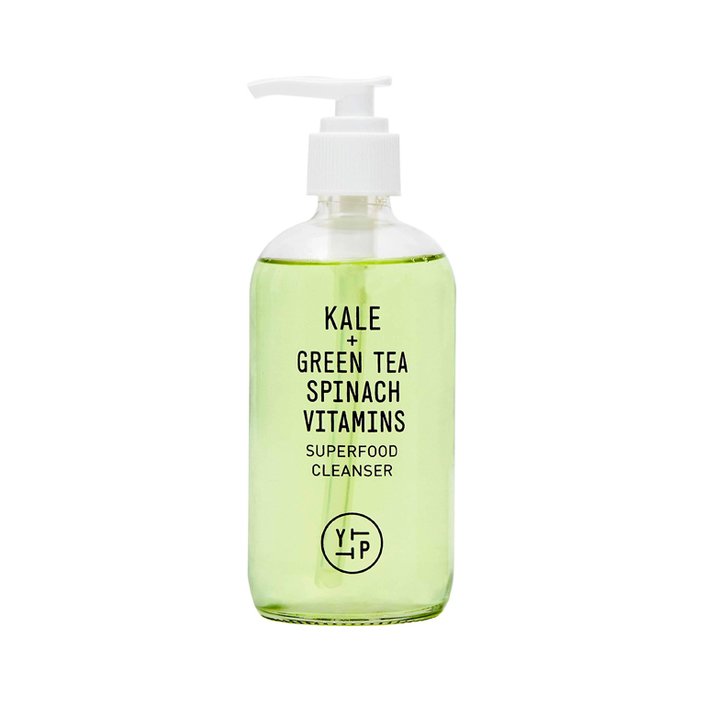 The Aesop Purifying Facial Cream Cleanser is an ideal choice for those with normal to dry skin. A non-foaming, water soluble cream formula, it leaves skin feeling soft, supple and cleansed. Key ingredients include lavender stem, white clay and chamomile bud. But our favorite thing about Aesop's spa-like skincare offerings are the relaxing scents. This facial cleanser is fragranced with a subtle hint of rose.
Another exfoliating cleanser option, this cream face wash is made with powerhouse chemical exfoliants including salicylic acid, glycolic acid and lactic acid. It also contains a physical exfoliating element — small pumice beads. The result is a gentle yet effective exfoliating cleanser that buffs away dead skin cells to purify and clarify skin. It works to dissolve pore build-up for skin that looks and feels smoother.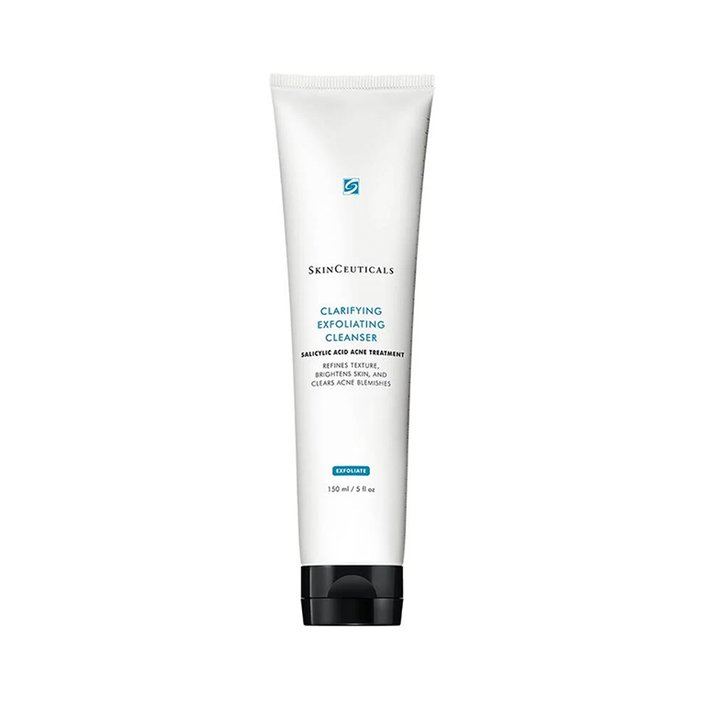 The Vichy Normaderm PhytoAction Daily Deep Cleansing Gel is one of our go-to face cleansers for breakout-prone skin. Formulated with acne-fighting salicylic acid, this foaming gel cleanser targets blemishes, clogged pores and blackheads. With continued use over time, it works to improve the tone and texture of your complexion. If you have skincare concerns like acne, enlarged pores and uneven skin, this is the cleanser for you.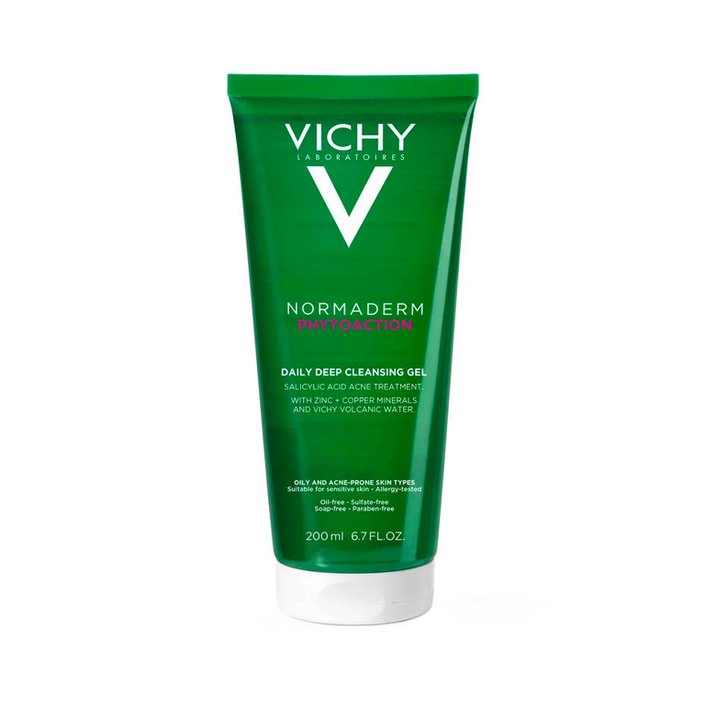 Our favorite thing about the La Roche-Posay Toleriane Hydrating Gentle Cleanser is the soft cream texture, which feels comfortable and moisturizing as you massage it into your skin. The ingredient list includes La Roche-Posay prebiotic thermal spring water, niacinamide and ceramide-3. Skin feels comfortable, cleansed and hydrated after use.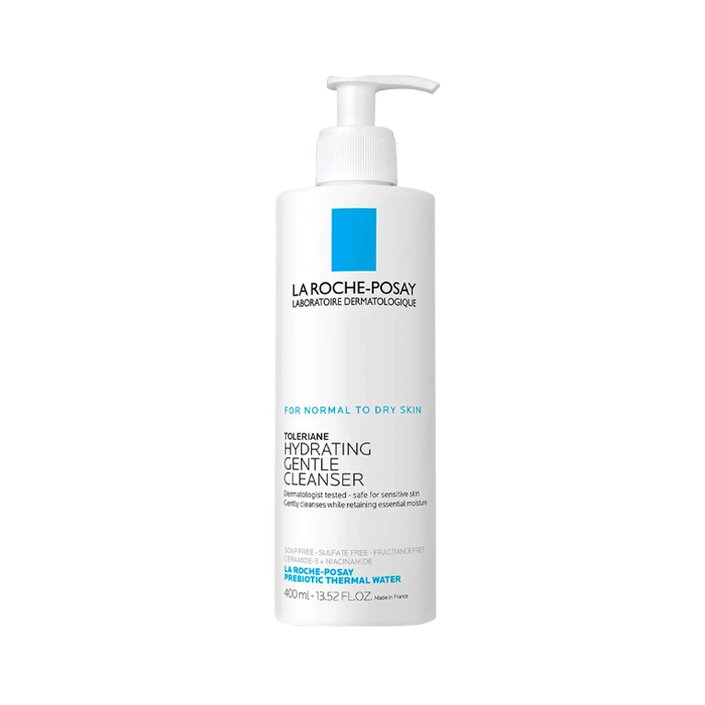 The iS Clinical Cleansing Complex is a multitasking cleanser, toner and makeup remover all in one convenient face wash. Antioxidants, salicylic acid and more help thoroughly cleanse the surface and pores of your skin — without stripping your skin of natural hydrating oils. According to the brand, this cleanser helps smooth and soften the skin while reducing the appearance of pores.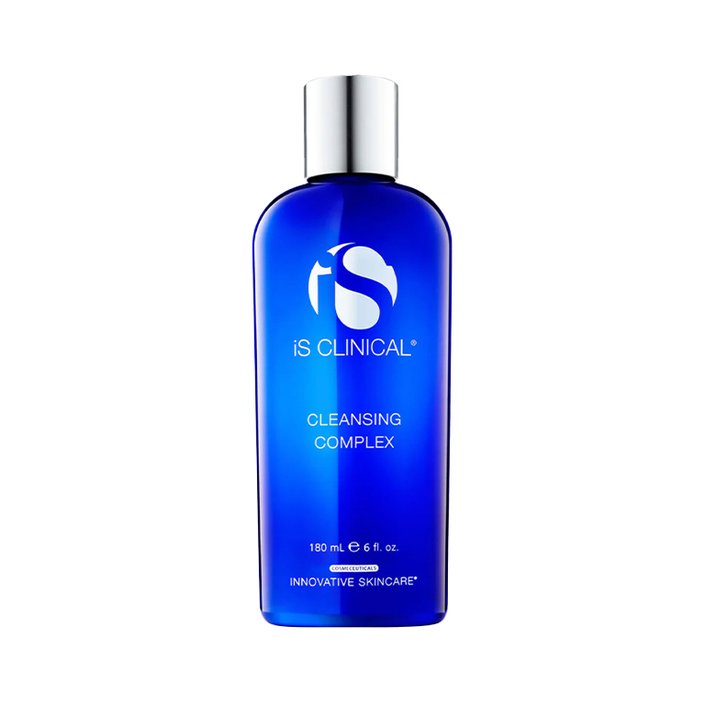 Read more

Back to top