When to Start Using an Eye Cream, According to a Dermatologist
September 12, 2023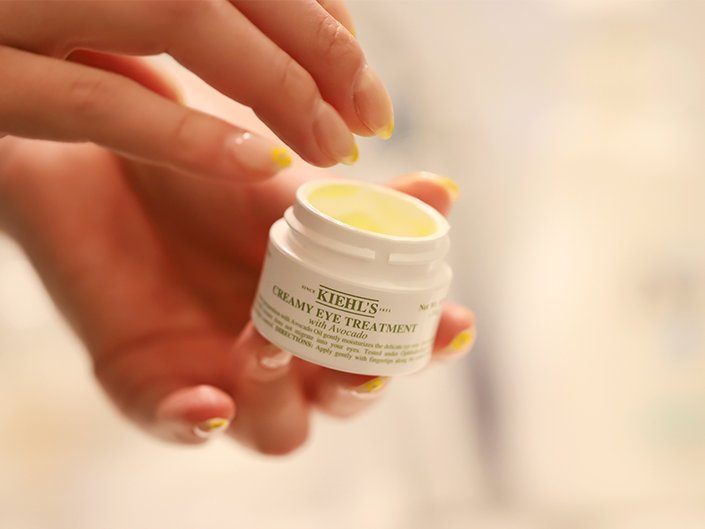 Eye cream isn't just meant for those with mature skin who are trying to fight signs of aging. Even if your eye area is free of visible wrinkles, bags and puffiness, it's wise to add an eye cream to your skincare routine to protect and nourish the delicate skin. "You should start to use an eye cream beginning in your early 20s," says Dr. Michael Kaminer, a board-certified dermatologist and Skincare.com consultant. But if your early 20s have come and gone, don't panic. We've rounded up our favorite eye creams for every concern, no matter your age, ahead.
The Importance of Eye Cream
The skin around our eyes is thinner and more sensitive than the rest of our face, which is why the eye contour is generally one of the first areas to show visible signs of aging. Rather than waiting until you notice wrinkles, fine lines, crow's feet or puffiness, you should start using an eye cream that will help keep the skin looking youthful, hydrated and plump as you age. When applying an eye cream, make sure to be gentle. We suggest dabbing the product on the under-eye area with your ring finger, as opposed to dragging or tugging it on the skin.
Our Editors' Favorite Eye Creams for Every Skin Concern
Our Favorite Eye Cream for Crow's Feet
Crow's feet are those little lines that appear around the outer corners of your eyes and are often among the first signs of aging to crop up on our skin. Thankfully, there are plenty of products that are formulated specifically with this concern in mind, like the Vichy LiftActiv Eyes. The anti-wrinkle eye cream contains rhamnose, a naturally derived plant sugar, to reduce the appearance of wrinkles, puffiness and dark circles around the eyes and eyelids.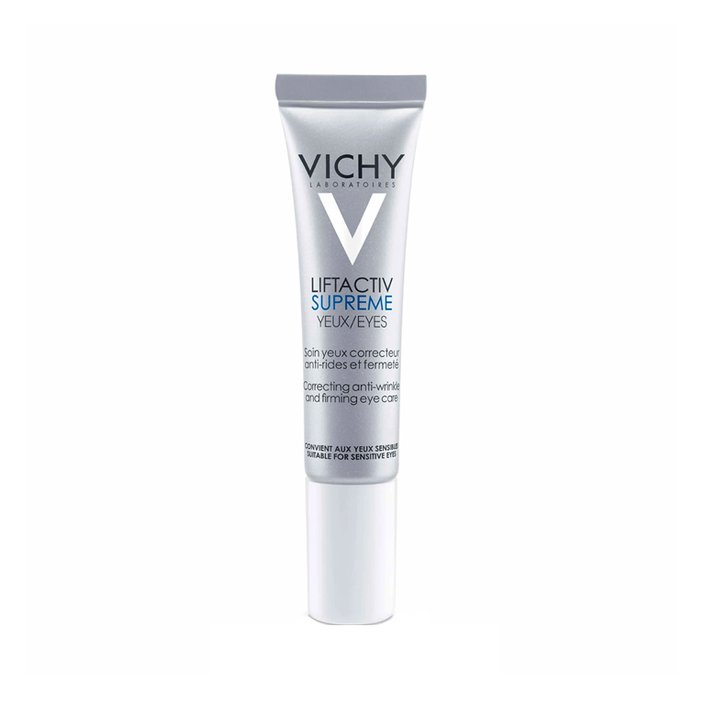 Our Favorite Eye Cream for Dryness
If your eye contour looks and feels dry, help restore hydration with a moisturizing formula like the Kiehl's Avocado Eye Cream. Ingredients like avocado oil and shea butter soften the appearance of texture and fine lines while keeping your skin nourished throughout the day.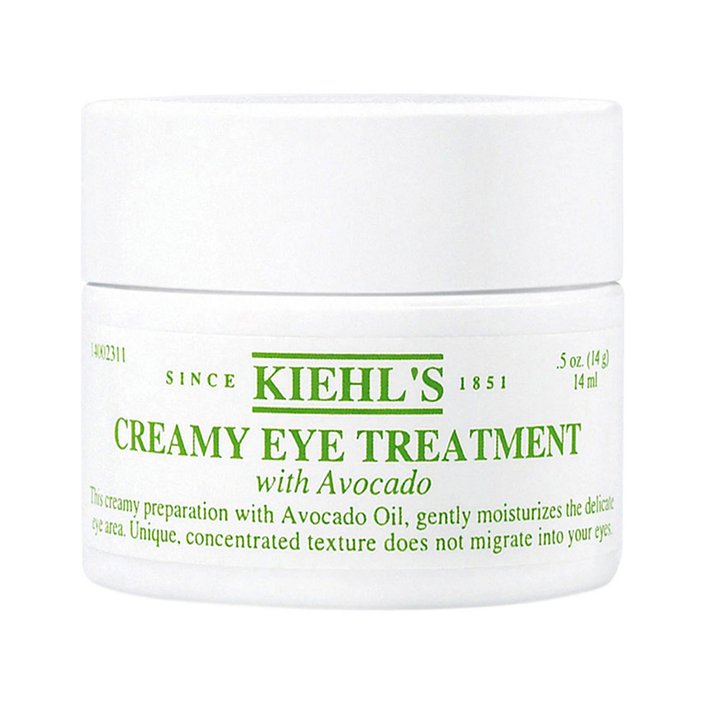 Our Favorite Multitasking Eye Cream
Concerned about dryness and fine lines? Reach for a multitasking formula like the Lancôme Advanced Génefique Eye Cream. The formula is made with hyaluronic acid to hydrate the skin and bifidus prebiotic to help support a balanced and healthy skin barrier, which is key in maintaining proper moisture levels. It's also infused with vitamin C to provide a brightening effect.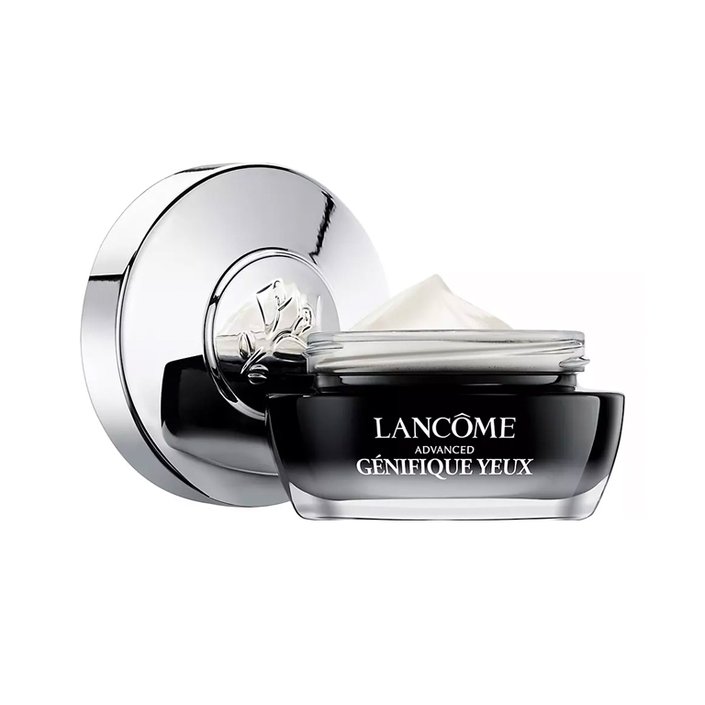 Our Favorite Eye Cream for Puffiness
To plump up and brighten your under-eye area, reach for a cooling formula like the L'Oréal Paris Revitalift Derm Intensives 2.5% Hyaluronic Acid + Caffeine Eye Serum, which has a unique triple rollerball applicator to gently massage your skin. The fragrance- and paraben-free formula is lightweight and dermatologist-tested to suit sensitive skin.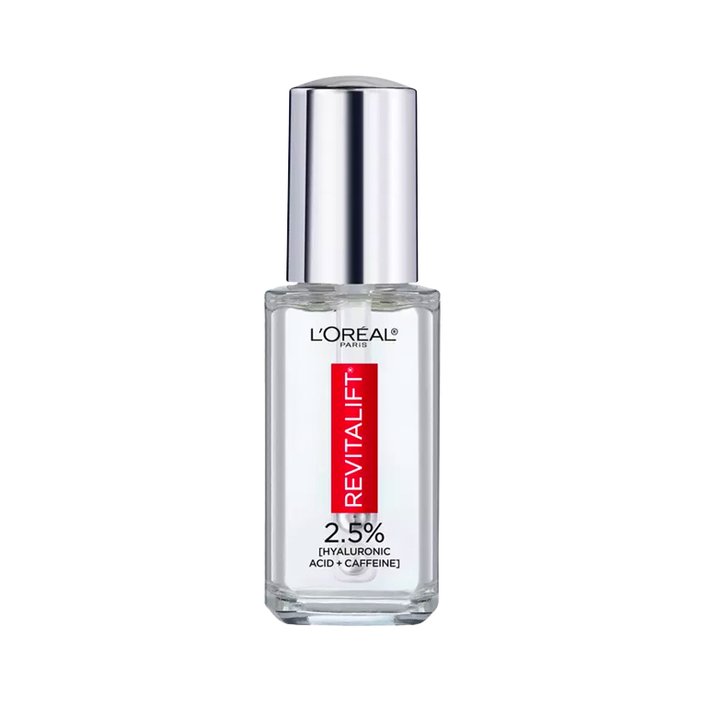 Our Favorite Eye Cream for Dark Circles
Wake up and brighten tired, dull-looking eyes with the SkinCeuticals A.G.E. Eye Complex. In addition to dark circles, this eye cream targets signs of aging such as crow's feet and puffiness. Plus, you'll love the silky texture of this rich balm formula.
Our Favorite Eye Cream for Wrinkles
For an anti-aging eye cream that's packed with retinol, we love The INKEY List Retinol Eye Cream. This cruelty-free eye cream contains a stabilized retinol compound that helps reduce the irritation typically associated with the
anti-aging ingredient
.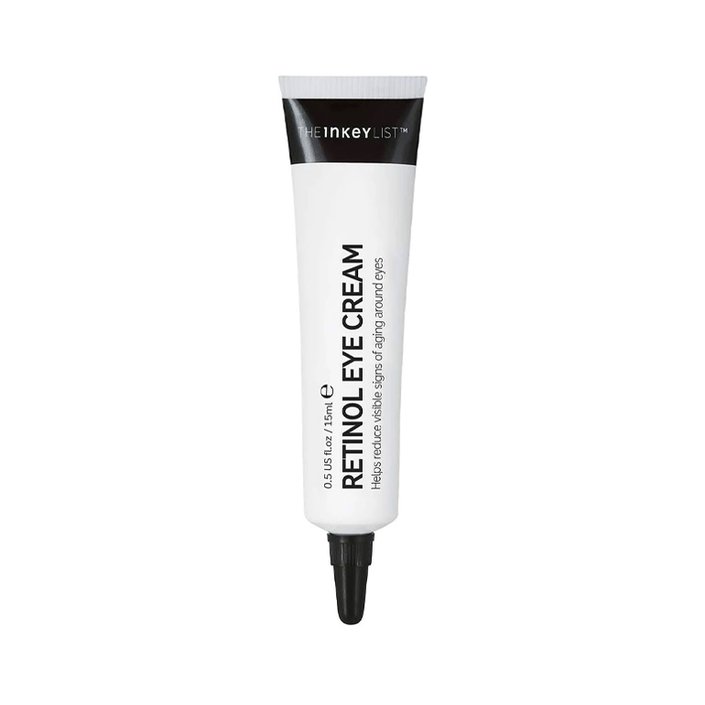 Photo: Melissa San Vicente-Landestoy
Read more

Back to top