What Happens to Your Skin When You Skip Sunscreen
September 07, 2023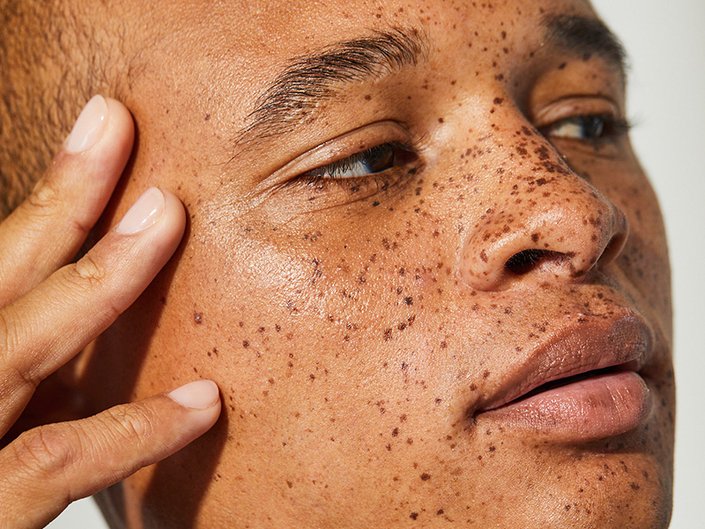 Even though summer is coming to an end, you should not be packing away the sunscreen any time soon. ICYMI: SPF should be a year-round fixture in your skincare routine, regardless of the season. Sunburns aren't the end-all be-all when it comes to sun damage. In fact, it's prolonged, unprotected exposure to the sun's harmful UVA and UVB rays that can cause some serious consequences no matter your skin type or skin color. In addition to potentially causing a variety of dangerous health issues, skimping on sunscreen can also make your skin more susceptible to visible signs of aging.
To find out what happens when you skip
sunscreen
, we turned to board-certified dermatologist and Skincare.com expert
Dr. Lisa Ginn
. We're also breaking down how to correctly apply sunscreen and sharing some of our favorite formulas on the market right now.
The Benefits of Using Sunscreen
There are numerous health and cosmetic benefits of using sunscreen. Sunscreen is a topical skincare product that protects your skin from the harmful effects of the sun's UVA and UVB rays. It defends against sunburns and helps minimize your risk of developing skin cancer. It also acts as your best prevention method against visible signs of skin aging, including wrinkles, fine lines, discoloration and dark spots.
There are two types of sunscreen — mineral (also known as physical) and chemical. Mineral sunscreen uses physical blockers to form a protective layer on top of the skin and chemical sunscreen contains ingredients that absorb UV light.
How to Correctly Apply Sunscreen
Correctly applying sunscreen is essential to reaping the skincare benefits. Even if you already are applying and reapplying sunscreen daily, there's a high likelihood that you aren't using enough. According to the AAD, the correct amount of sunscreen you should be applying to your body is at least one full ounce (or the equivalent of a shot glass). For your face, about a tablespoon should be sufficient. Make sure you coat every part of your skin that's exposed to the sun and remember to reapply at least every two hours if you're spending time outdoors. If you're swimming or sweating, you'll need to reapply more frequently. Finally, for the most effective sun protection, apply your sunscreen 15 to 30 minutes before sun exposure.
What Happens When You Skip Sunscreen?
Skipping Sunscreen Can Lead to Skin Cancer
Before understanding the consequences of skipping sunscreen, it's important to note how UV radiation works and affects the skin. UV radiation ranges from a wavelength of 100 to 400 nanometers. "UVA and UVB rays are somewhere in the 300 to 400 range," says Dr. Ginn.
"Sunscreens were originally invented for UVB rays because we suspected for years that these rays caused sun damage in the form of basal cell carcinoma and squamous cell carcinoma (two forms of skin cancer). A few years ago, research showed that UVA rays, the rays that we held responsible for wrinkles and dramatic skin aging, were also causing melanoma."
While non-melanoma skin cancer often has a high survival rate, melanoma does not. According to the Skin Cancer Foundation, "melanoma accounts for less than 1% of skin cancer cases, but the vast majority of skin cancer deaths."
Dr. Ginn says that this research placed a higher priority on UVA protection and is the reason why you should always look for the phrase "broad-spectrum" (which means it offers protection against both UVB and UVA rays) on the label of your sunscreen.
Skipping Sunscreen Can Also Cause Wrinkles, Fine Lines and Dark Spots
Another less serious but concerning side effect of skipping sunscreen is premature signs of aging. In fact, Dr. Ginn says that whenever she sees patients come in who claim they don't need sunscreen, she makes a bargain with them. If she can tell them whether or not they drive to work, are passengers, or commute by train just by looking at their skin, then they have to start slathering on the SPF — she's almost always right. The side of your face that is subjected to the most sunlight (yes, even through the windows in your car and office) will show signs of sun damage in the form of accelerated skin aging — think: wrinkles, fine lines and dark spots.
"Sunscreen doesn't just have medicinal purposes — it also has cosmetic benefits," she says. "It's one of your greatest tools in an anti-aging arsenal."
Our Favorite Sunscreens
If you need a sunscreen recommendation, we love the Lancôme UV Expert Defense SPF 50+ Aquagel Primer & Moisturizer, which is an all-in-one, oil-free face primer and moisturizer with SPF 50 that delivers long-lasting hydration and helps protect the skin from sun damage. Since it doubles as a primer and has a breathable, fast-absorbing texture, it's a great sunscreen to layer with makeup for daily protection.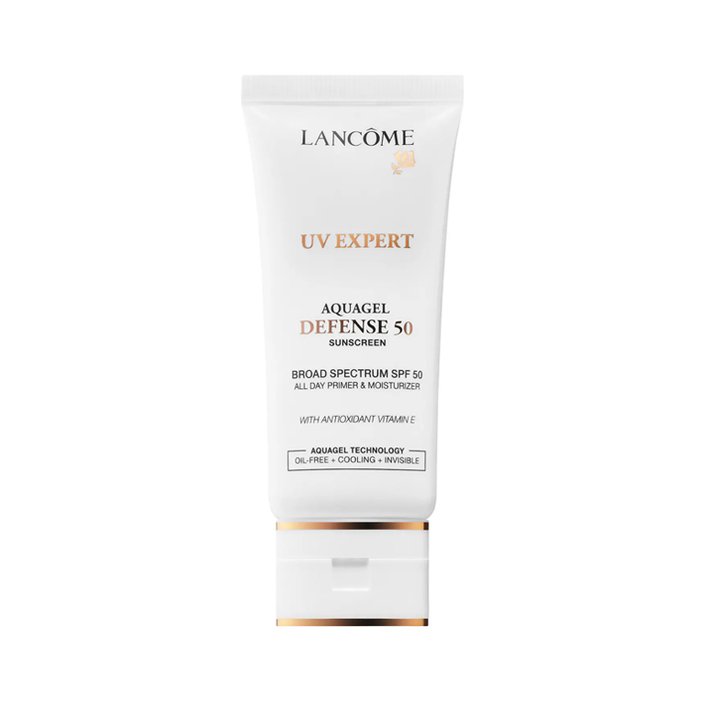 Looking for a tinted sunscreen option? You'll love the La Roche-Posay Anthelios Mineral Tinted Sunscreen for Face SPF 50. Suitable for sensitive skin, this tinted formula has a non-greasy matte finish and gives your complexion a subtle yet healthy-looking glow. Bonus: It's water-resistant for up to 40 minutes.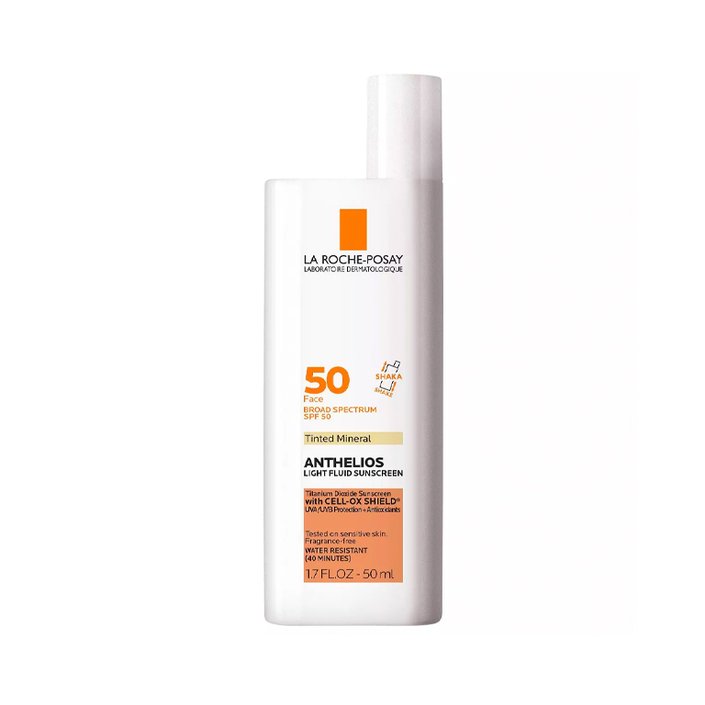 The CeraVe Hydrating Sheer Sunscreen Broad Spectrum SPF 30 for Face & Body is the brand's first-ever mineral-chemical sunscreen hybrid, combining the benefits of both. With a velvety soft texture, this hydrating formula leaves your skin feeling soft and moisturized. If you're in the market for a multitasking sunscreen you can use on both your face and your body, this is the right choice for you.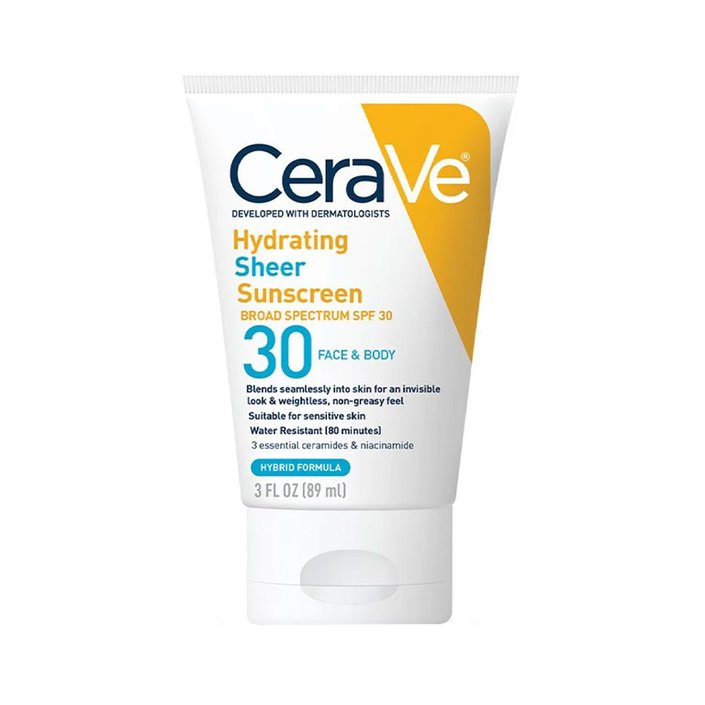 Are dark spots one of your primary skincare concerns? Check out the L'Oréal Paris Bright Reveal Broad Spectrum SPF 50 Daily UV Lotion. When used as directed with other sun protection measures, this sunscreen helps to visibly reduce the appearance of dark spots with continued use over time. The antioxidant-packed formula includes vitamins C and E to protect against environmental damage caused by free radicals, which can contribute to signs of aging. Plus, this sunscreen goes on totally invisible, meaning no visible residue is left behind.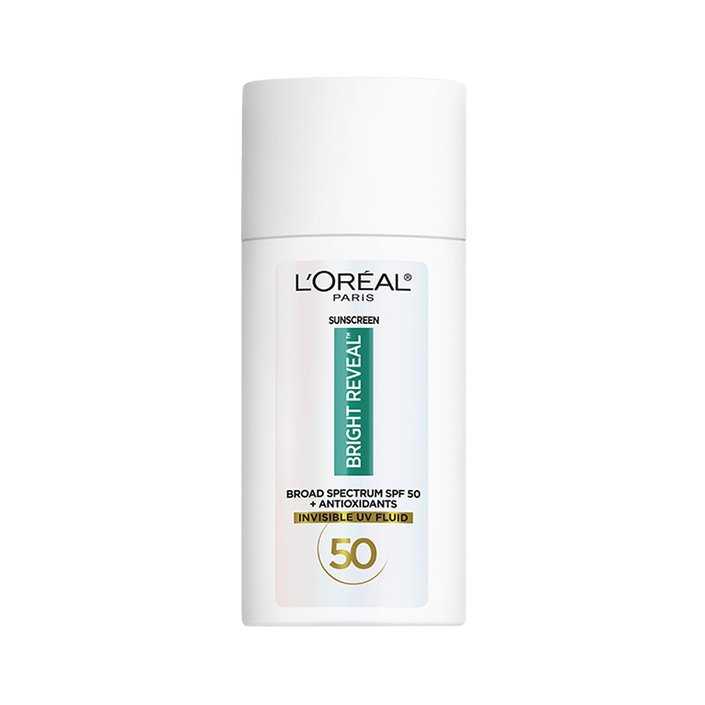 For a sunscreen that instantly gives you a smoother, more even complexion, we reach for the SkinCeuticals Physical Fusion UV Defense SPF 50. It's a sheer tinted sunscreen that brings out the natural radiance of your skin while providing broad-spectrum protection against UVA and UVB rays. It also helps to target skincare concerns such as discoloration and visible signs of aging. The best part? The easy-to-apply formula quickly blends into the skin and never feels greasy, heavy or pore-clogging.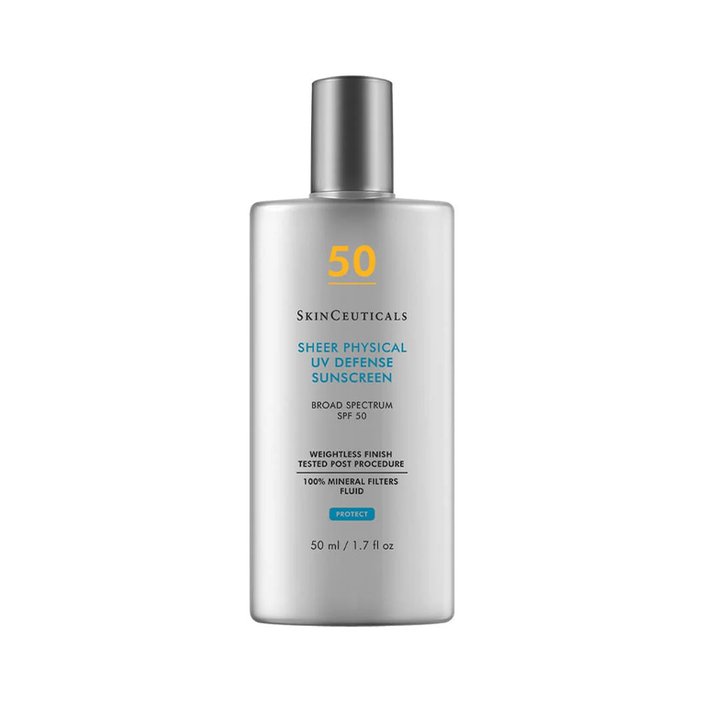 The Kiehl's Super Fluid UV Defense Daily Facial Sunscreen SPF 50+ is a lightweight, non-comedogenic sunscreen formulated for daily use. With vitamin E and other powerful antioxidants, it works to protect skin from early signs of aging caused by environmental aggressors. Target fine lines, wrinkles and dark spots by incorporating this sunscreen into your morning skincare routine.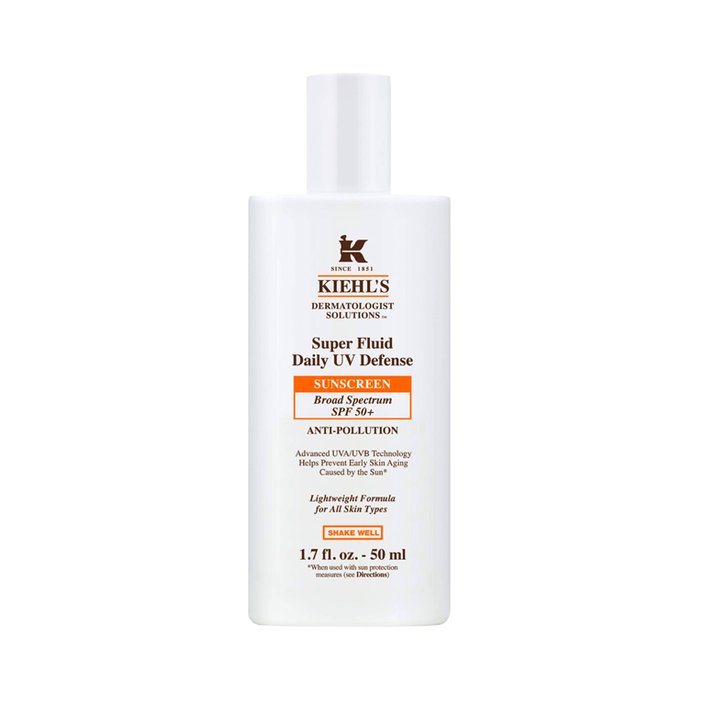 We love using a spray sunscreen to make sure the skin on our bodies is protected from the sun. The Bask SPF 50 Non-Aerosol Spray is not like the oily, sticky, spray-on sunscreen you may remember from childhood. This best-selling spray feels light and refreshing with a yummy tropical-inspired scent. Since this sunscreen sprays from any and every angle, you can reach even the trickiest areas and don't have to worry about missing spots. It also gets points for adorable banana yellow and baby pink packaging.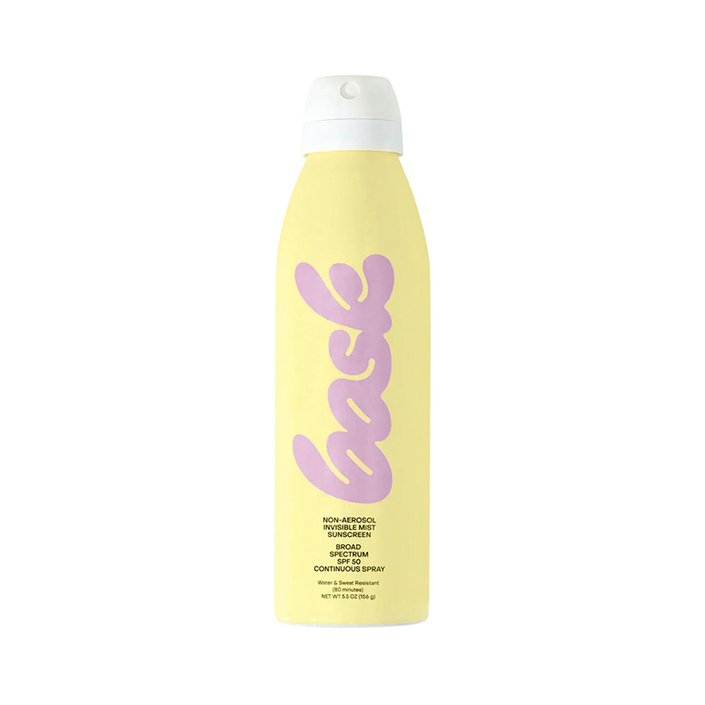 The Vacation Super Spritz SPF 50 is a spray-on sunscreen designed to be used on your face. Formulated with ferulic acid, vitamin E and more, it's a fine mist that feels refreshing, provides sun protection and is water-resistant for up to 80 minutes. The (super cute) travel-friendly packaging makes this sunscreen perfect for stashing in your bag for on-the-go touch-ups. It's also easy and comfortable to wear over makeup.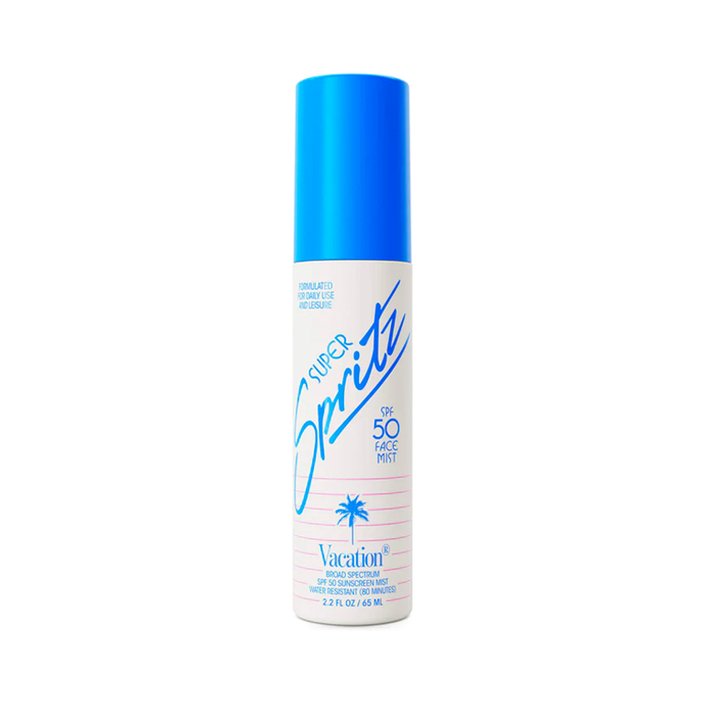 Read more

Back to top