SPF Application Tips — Plus, How Much Sunscreen to Use on Your Face
July 06, 2023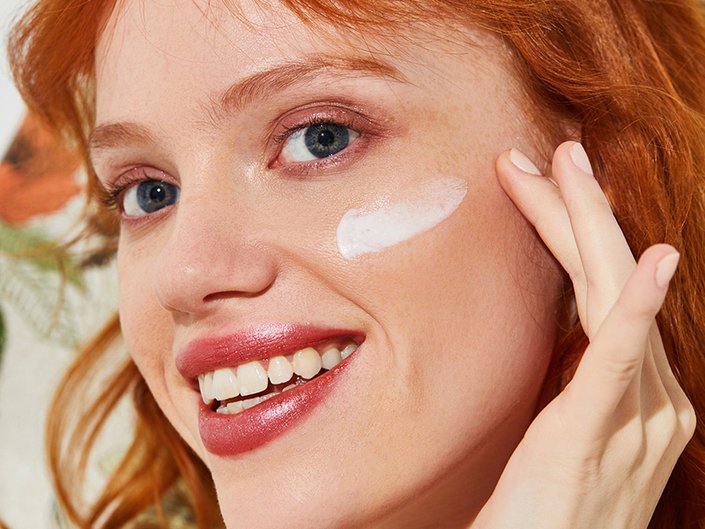 If you're a skincare enthusiast, you probably already know the importance of applying sunscreen every day, year-round. But did you know that according to the American Academy of Dermatology (AAD), most people apply only 20 to 50% of the recommended amount of sunscreen? Inadequate protection against the sun's harsh UV rays can cause painful sunburn, premature signs of skin aging and dangerous cancers, according to the Skin Cancer Foundation. Care for your skin by applying enough sunscreen every day with a product that protects against the sun's UVA and UVB rays. To find out how much SPF you really need to cover your face and body, we did the research and turned to board-certified dermatologist Dr. Ted Lain for the answers. Keep scrolling for his thoughts — plus, our favorite facial sunscreens.
How Much Sunscreen Should I Use?
The AAD recommends applying at least a full ounce of sunscreen (which is equivalent to a shot glass worth) on your entire body and about a tablespoon on your face. "The vast majority of us do not apply enough sunscreen to achieve the SPF rating on the bottle," says Dr. Lain. "Recent research by the AAD determined that the average person would need about 10-15 minutes to apply enough sunscreen on exposed skin when going to the pool or beach to achieve the correct SPF rating. Not only is that a lot of time, it takes a lot of sunscreen as well." If your sunscreen bottles last you for months and months, chances are you aren't applying enough daily.
Where Should I Apply Sunscreen?
Sunscreen should be applied to any skin that is exposed to the sun, according to the AAD. This means applying sunscreen to every single part of your skin, including the tops of your feet, your neck, ears and even the top of your head. Consider adding an SPF-infused lip balm to protect your lips as well. One of our favorites is the hydrating Cay Skin Isle Lip Balm SPF 30 which offers sun protection for lips in a non-sticky formula that leaves behind a subtle sheen.
When Should I Apply Sunscreen?
Sunscreen is probably on your mind ahead of a beach day, but it should be part of your daily skincare routine regardless of the weather, season or activity. UV rays can still penetrate through clouds or windows, so it's important to apply SPF even on cloudy days or days spent indoors. The AAD notes that sunscreen should not only be used every single day, but should be reapplied at least every two hours when outdoors. Reapply SPF more frequently after swimming or if you sweat profusely — if you get wet in any way, put on more sunscreen.
How Long Should I Wait Before Stepping Outside?
Don't expect protection immediately after you apply sunscreen. As stated previously, it's recommended to apply sunscreen at least 15 minutes before you step outside to allow the formula a chance to absorb properly. Proper sunscreen application has been the subject of many studies, with one from the Journal of the American Academy of Dermatology finding that sunscreen should be applied to exposed skin 15 to 30 minutes before and after sun exposure for the most effective coverage.
Should I Apply Sunscreen Before or After Moisturizer
Sunscreen should always be the last step in your skincare routine, no matter the other products in your regimen. Usually, skincare should be applied based on consistency — the thinnest formulas first. Even if your moisturizer is thicker in texture than your SPF, it should still be applied first and finished off with sunscreen. Applying moisturizer on top of sunscreen can move the formula and make it difficult to achieve even sun protection.
What Sunscreen Should I Use?
Not all sunscreens are created the same. The Food & Drug Administration (FDA) recommends looking for a sunscreen with broad-spectrum UV protection, which helps guard your skin from both UVA and UVB rays. Additionally, make sure your sunscreen has SPF 30 or higher, as this blocks 97% of the sun's UVB rays, according to the AAD. Depending on your skin type, you might want an SPF with added skincare benefits like hyaluronic aid that locks in moisture.
Our Favorite Facial Sunscreens
With what seems like a new sunscreen being added to the shelves every day, we waded through the mass to find the seven best face sunscreens. Keep scrolling to find your new skin-protection favorite, including moisturizers with SPF, reef-safe formulas and tinted sunscreens that challenge your favorite foundation.
Worried about not applying enough SPF? Before you apply your traditional SPF, reach for this face moisturizer infused with a broad spectrum SPF that protects skin against UVA and UVB rays. The formula hydrates the skin thanks to the inclusion of hyaluronic acid, while vitamin E and other ingredients leave skin soft and soothed. Plus, the lightweight formula makes a great base for any makeup going on top.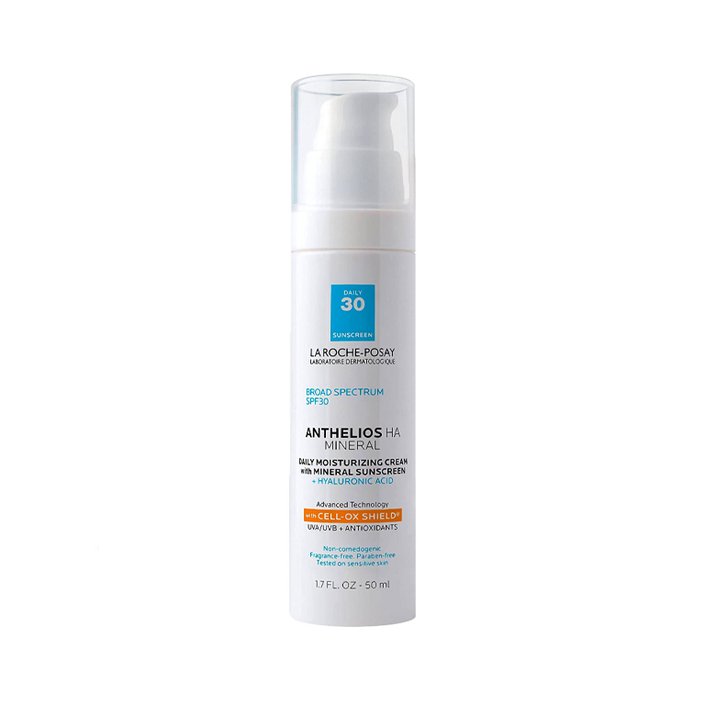 Daily sunscreen use is recommended for all skin types, which means you'll want an SPF that doesn't leave behind a white cast. Try this lightweight facial SPF that leaves behind an invisible, non-greasy layer of sun protection formulated with vitamin C and vitamin E. These antioxidants also help protect the skin against environmental stressors, such as smog, smoke and dirt.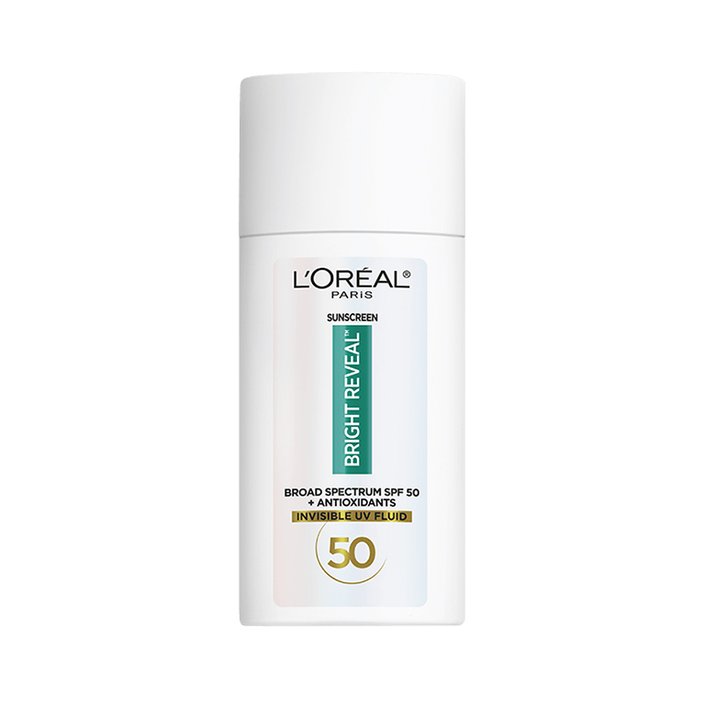 A lightweight sunscreen formulation, like this one from Vichy, is ideal for those with oily skin, sensitive skin and maturing skin types to protect without clogging pores or causing irritation. The added vitamin E and grape extract antioxidants are added to help protect your skin from free radicals which can cause premature aging. The small bottle can be easily thrown into a tote bag for reapplication during beach trips or in a work bag for application between meetings.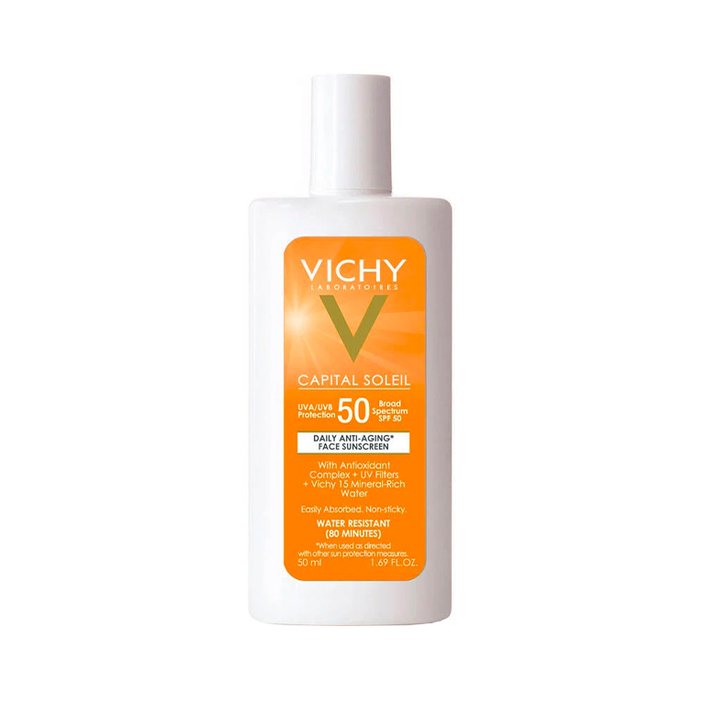 Embrace a glowy makeup look with this CeraVe sunscreen as a face base before applying a sun-kissed blush and shimmery highlight. The non-greasy formulation of this mineral sunscreen leaves behind a subtle tint that works with all skin tones. Not only will you get protection from the sun's UVA and UVB rays, but your skin will also enjoy the added ceramides that assist in restoring your skin's barrier by locking in moisture.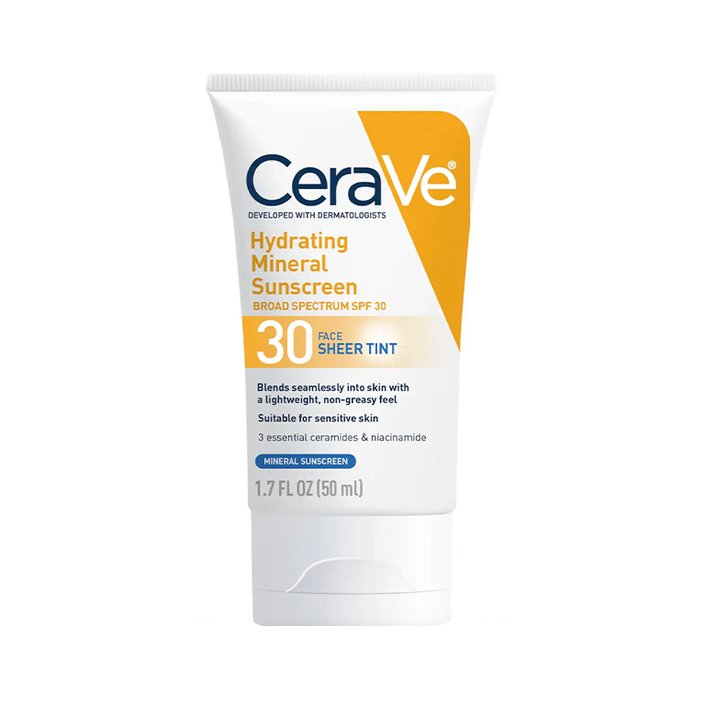 Don't be surprised if you decide to ditch your foundation and BB creams for this
tinted sunscreen
, which offers broad spectrum UVA and UVB protection while leaving behind a sheer, glowy finish. Formulated without parabens or fragrance, all skin types can use this sunscreen without fear of irritation or clogged pores. Make sure you give this fluid sunscreen a good shake before you apply it to evenly distribute the ingredients within the bottle.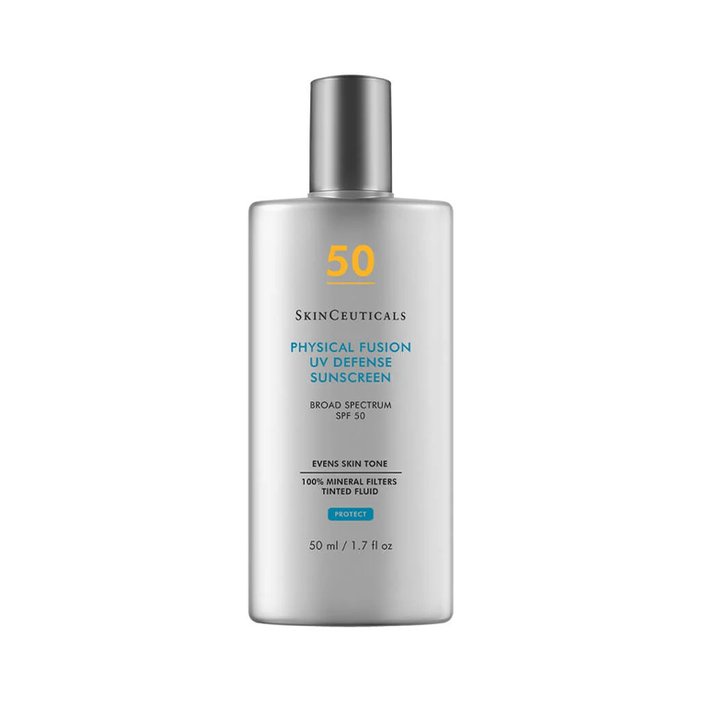 This multitasking sunscreen (it protects against UVA/UVB rays and pollution!) leaves behind a matte finish and absorbs quickly, thanks in part to its liquidy texture.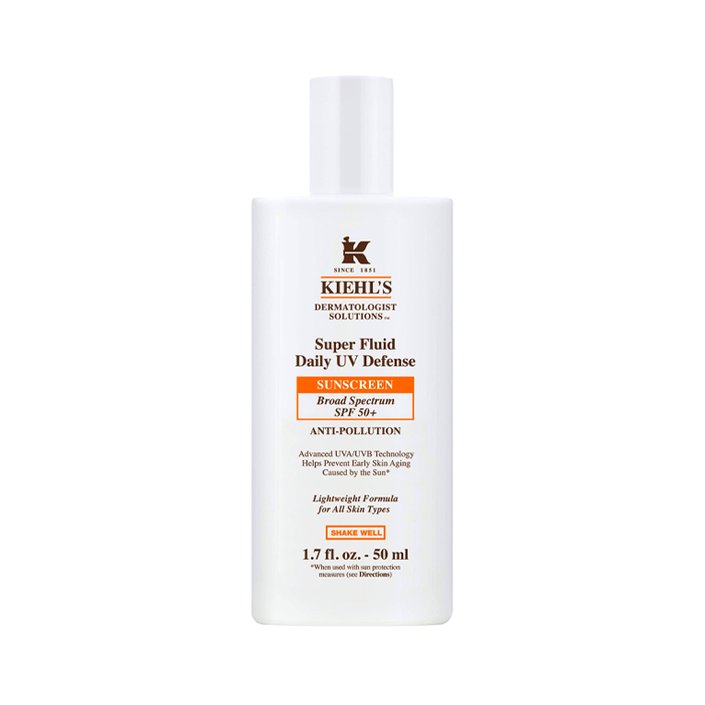 Replace your go-to daytime moisturizer with a product that also contains an SPF like this one from Relevant Skincare. It's formulated with squalene, hyaluronic acid and niacinamide to hydrate and nourish skin. As an added bonus, the bottle is TSA-friendly and small enough to throw in any bag for a quick, white-cast-free application that'll protect you on sunny and cloudy days.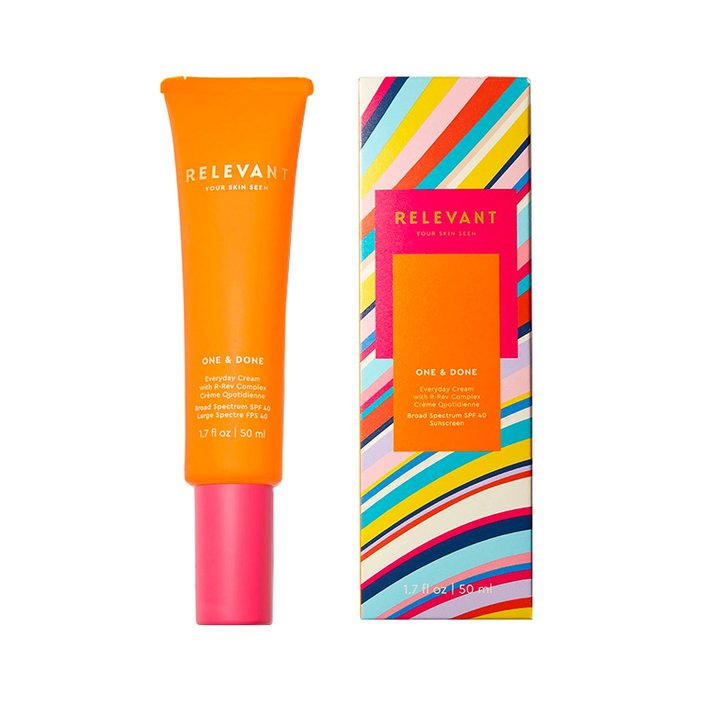 Read more

Back to top