Why You Need the CeraVe Hyaluronic Acid Serum in Your Winter Skincare Line Up
December 02, 2021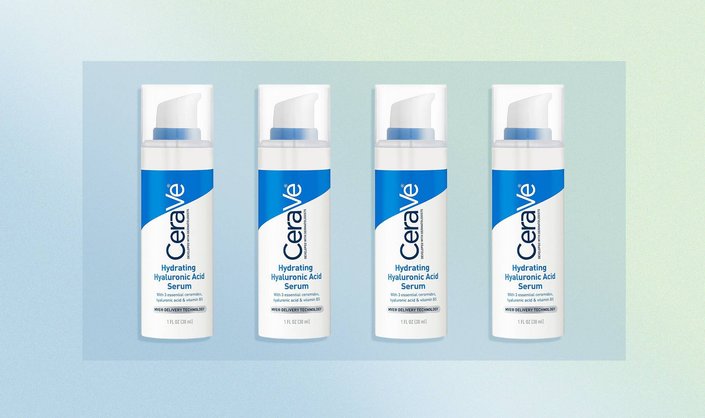 CeraVe is known for its gentle skincare products that are great for a variety of skin types, like hydrating moisturizers for dry skin and effective yet gentle cleansers for oily skin. But what truly makes these products unique? Well, all of the formulas contain three essential ceramides, plus many of them also contain hyaluronic acid. 
It's hard to choose favorites, but one we love is the CeraVe Hydrating Hyaluronic Acid Serum. Whether you've never tried a hyaluronic acid serum before or are a seasoned pro, this is one you'll want in your skincare arsenal. Read all about it below, and find out why you'll want to pick up this affordable hyaluronic acid serum ($20).
What Makes the CeraVe Hyaluronic Acid Serum Special 
Hyaluronic acid has made quite the splash in the skincare world. This super ingredient is able to hold up to 1000 times its weight in water, making it great for intensely hydrating the skin. The CeraVe Hyaluronic Acid Serum is formulated with hyaluronic acid, three essential ceramides and vitamin B5. Like all other CeraVe products, this serum boasts MVE delivery technology which provides a controlled release of the formula for all-day hydration.
The Benefits of the CeraVe Hyaluronic Acid Serum
Keeping your skin hydrated is super important, especially during the dry, colder months. Skin that's overly dry can flake, accentuate fine lines and wrinkles and even increase the chance of breakouts. The key to keeping your dry skin under control is to hydrate it regularly, day and night. Using this hyaluronic acid serum can help you manage symptoms of dryness.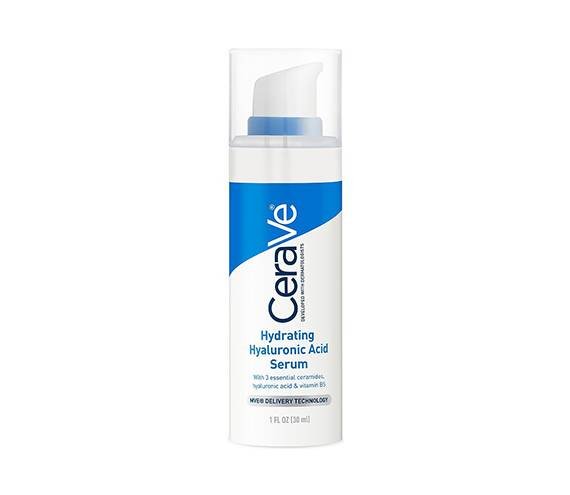 The formula's vitamin B5 helps to bind water on the skin's surface while boosted levels of hyaluronic acid intensely moisturize dull, dehydrated skin. CeraVe's key ceramides — ceramides 1, 3, and 6-II — help simultaneously restore and reinforce the skin's natural barrier. The result is skin that's hydrated and comfortable. Though this serum intensely hydrates on its own, it's recommended to layer moisturizer on top of the serum to help lock in that moisture. 
How to Use the Cerave Hyaluronic Acid Serum
To use the serum, apply one pump evenly across your face and neck, avoiding the eye area, morning and night for the best results. 
Design: Hannah Packer
Read More:
5 Products to Help Restore Your Skin's Moisture Barrier
Quiz: What Serum Should You Use for Your Skin Concerns
6 Eye Creams With Hyaluronic Acid Our Editors Recommend for Dehydrated Under Eyes
Read more

Back to top