Your College Skincare Survival Guide
August 11, 2021
If you're headed off to college for the first time, congratulations! You're in for a lot of fun — and a lot of hard work. That being said, a lack of sleep (read: late nights and early mornings) is all but common in college, but can unfortunately wreak havoc on your skin, especially in times of stress. To help you pick the right products to keep your skin in check, our editors have rounded up some of their college skincare must-haves. Keep reading to find out their picks.  
Alanna, Assistant Managing Editor
Dermablend Lock + Last Water-Resistant Setting Spray
If there's anything I'd tell my college self, it'd be to invest in hybrid beauty products that act as makeup and skincare. This Lock and Last Setting Spray would be a must-have in my college stash because it works to keep makeup intact for up to 24 hours and has good-for-your-skin ingredients like witch hazel and allantoin. It also keeps your skin super hydrated and fresh throughout the day — ideal for classes, events and parties! 
Jaz, Senior Beauty Editor
Garnier Green Labs Pinea-C Brightening Serum Cream Sunscreen Broad Spectrum SPF 30
I have to admit I didn't do a good job of taking care of my skin in college — falling asleep with a full face of makeup and not wearing sunscreen every day were probably my two biggest crimes. Although I occasionally still forget to wash my makeup off after a late night out (guilty!), daily sunscreen application is ingrained in me now. Over the course of my career as a beauty editor, the number one skincare secret that every ageless celebrity swears by is applying sunscreen every single day (even if you're staying inside). In college, I wish I would have had a three-in-one product like this to streamline my routine and not make applying sunscreen feel like another step. This vegan formula is suitable for all skin types and skin tones, doesn't leave behind white residue and works as a great base for makeup. Starting an anti-aging skincare routine in college may seem like a stretch, but your skin will thank you for it later.
Mary, Associate Editor
Thayers Rose Petal Facial Toner
Getting used to a new routine in an unfamiliar environment can stress you and your skin out. To soothe your skin and keep your pH levels in balance, swab this rose petal and witch hazel-infused toner all over your face after cleansing morning and evening. The alcohol-free formula works overtime to keep you feeling hydrated and refreshed. Plus, it helps to keep breakouts at bay so you can focus on the fun parts of college — like making new friends.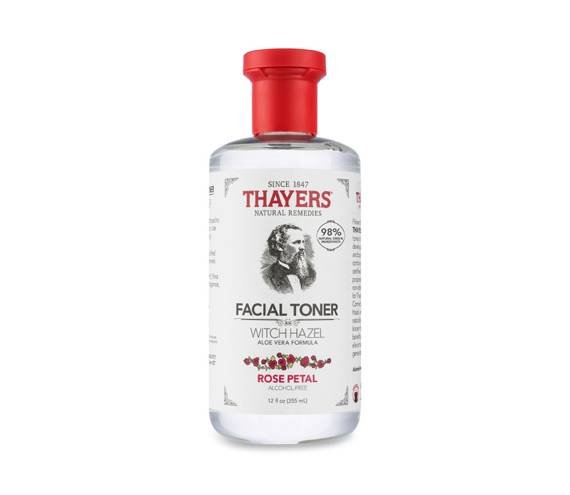 Ariel, Associate Editor
SkinCeuticals Daily Brightening UV Defense Sunscreen SPF 30
I wish I could go back in time and hammer in the importance of wearing sunscreen every single day to my younger self (though even if I had, I doubt I would've remembered to reapply it at that time). This sunscreen by SkinCeuticals is the first SPF formula I've actually been excited to use every day, mostly because of its fresh lemongrass scent and luminous, mica-sprinkled finish. It gives my skin a wet, dewy look, like I just applied an illuminating primer or moisturizer, and protects with broad-spectrum SPF 30.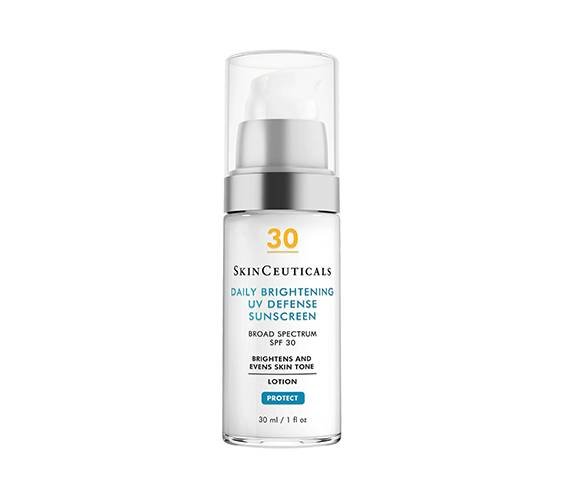 Kat, Social Media Editor
After a jam-packed day filled with classes, study sessions and internships, you're going to want a cleanser that's going to break down any dirt and grime in your pores, while treating breakouts. With 4% benzoyl peroxide, the CeraVe Acne Foaming Cleanser is great for treating acne while dissolving excess oils. The best thing about it is the fact that it's also formulated with hyaluronic acid and niacinamide to help retain your skin's natural moisture and won't dry you out! 
Caitlyn, Assistant Editor
La Roche-Posay Effaclar Duo Dual Action Acne Spot Treatment
Between stressful exams and late nights out with friends, breakouts are inevitable in college. Be sure to include a spot treatment in your skincare arsenal so that you can zap those zits in no time. The La Roche-Posay Effaclar Duo Acne Treatment is a benzoyl peroxide-based spot treatment that works to penetrate clogged pores and clear acne, blackheads and whiteheads without overdrying so you can put your best face forward at all times.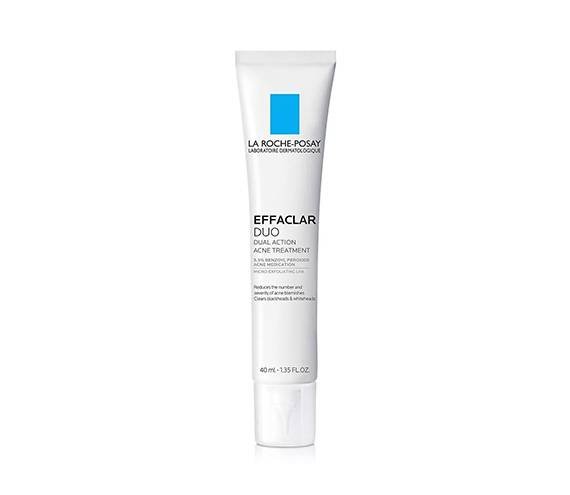 Alyssa, Assistant Editor
L'Oréal Paris Micellar Cleansing Water, Complete Cleanser Waterproof - All Skin Types
Sleeping in your makeup is a no-no regardless of how late you're out with friends or cramming in last minute study sessions. Do yourself a favor and keep micellar water and cotton pads on hand. This one-step, no-rinse cleanser removes makeup and excess oil, leaving your skin clean and purified. It requires no sink and almost no effort, so there are no excuses to wake up in last night's makeup. 
Read More:
5 Face Mists to Freshen Up Acne-Prone Skin
The Best Cleansers for Oily Skin, According to Our Editors
These Are The Best Lip Masks For Hydrated, Luscious Lips, According to Our Editors
Read more

Back to top