This Is How (and When) You Should Be Applying Toner
November 01, 2022
Have you ever finished applying toner to your face and paused, wondering what exactly it's doing for your skin? Or, if you're applying toner the right way, at the right time? Sometimes we forget to ask these questions before trying a product, so in an effort to help you get the most out of your product, we're breaking down exactly how and when to apply toner for best results.
What Is a Face Toner?
A face toner is a multitasking liquid that can serve many purposes, from hydrating and soothing the skin to balancing out pH levels post-cleansing, removing excess oils and even fighting acne.
What Is the Difference Between Astringent and Toner?
As reported on makeup.com, the main difference between toners and astringents are their ingredient lists. "Toners often contain glycerin and some form of glycol, which both draw water into the skin to help soothe and buffer its pH levels," said Dr. Adam Friedman, an associate professor of dermatology at George Washington University School of Medicine and Health Sciences in New York. Astringents, however, have less hydrating benefits because they are alcohol-based. They can sometimes disrupt the skin's moisture levels and are best suited for oily skin types.
What Does a Toner Do for Your Face?
Think of a toner as an extra step in your cleansing routine to ensure all traces of dirt and impurities are effectively washed away, while also ensuring your skin's pH balance is in check. "If the pH balance in a product is too alkaline, the product can be over-drying and cause the skin irritation, as well as little protection against bacteria growth, so breakouts may occur," says Dr. Dendy Engelman, a board-certified dermatologist and Skincare.com consultant. "If the product is too acidic, it could potentially strip away natural oils and cause disruption to the lipid barrier of the skin." With the help of a pH-balancing toner, you can help keep your skin protected against over-drying.
When to Use Toner
The best time to apply a toner is immediately after using a face wash. Because some face washes and cleansers can be harsh and strip the skin, following with a balancing toner can help soothe your skin while removing any lingering cleanser residue, dirt and makeup. Follow up with a serum, a moisturizer, and if it's the morning, a broad-spectrum sunscreen.
How Often Should You Use a Facial Toner?
It's best to check the instructions on your favorite toner, but most formulas can be used morning and night. If you're short on time, however, or you have dry or sensitive skin, we recommend sticking to applying toner at night. This will help clear your skin or any residual makeup or grime from the day.
How to Apply Face Toner
How you apply toner is just as important as the product you pick. Right after cleansing, soak a cotton pad in the toner of your choice (or for a reusable option, try the Garnier SkinActive Micellar Cleansing Eco Pads) and sweep the formula across your facial contours. Depending on how effective your cleansing session was, you may need to use multiple cotton pads. You'll know you're done when the cotton pad comes away from your face looking clean.
Best Toners by Skin Type
Depending on your skin type and concerns, there's a toner that can work best for you. Whether you need a mattifying toner or a hydrating one, we rounded up our favorite picks for every skin concern below. If you want to learn even more about toners and find the best pick for your skin type, check out the Thayers Toner Hub.
Best Toners for Oily Skin
Made with calendula flowers, which are known for their soothing properties, and great burdock root to reduce oil, this effective toner can help gently cleanse and soothe the skin without the use of alcohol or harsh drying agents.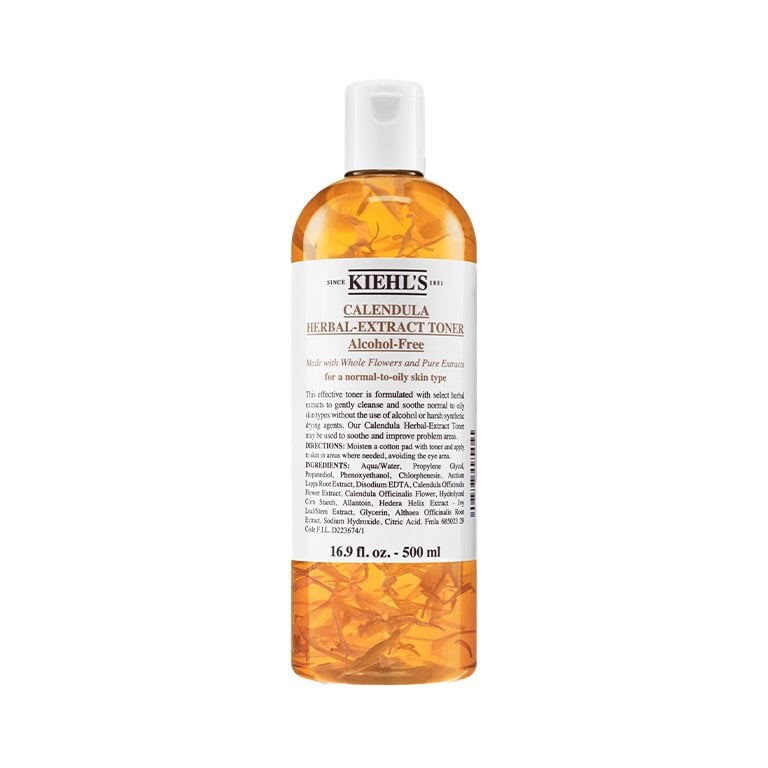 This toner instantly makes skin appear less shiny and makes pores appear smaller as well. It gently exfoliates with lipo-hydroxy acids, helping clear dead skin cells and excess oils. Be sure to follow this toner with a hydrating serum and a non-comedogenic moisturizer to keep your skin's moisture levels balanced.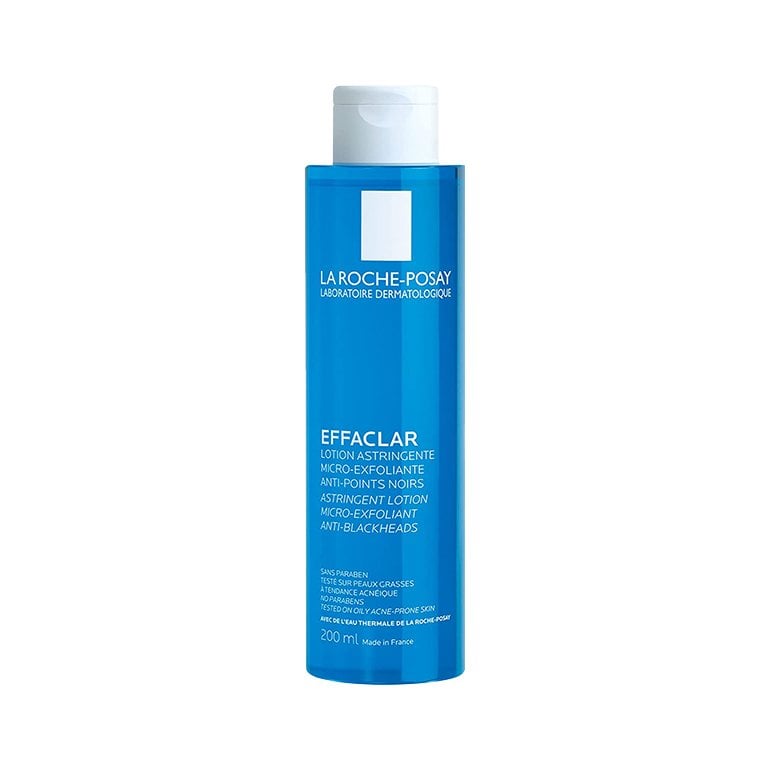 Think of this pH-balanced astringent as an extra cleansing, toning and moisturizing step in your oily skin routine. Lemongrass oil detoxes skin, leaving it feeling fresh and clean without stripping it of essential oils. Meanwhile, witch hazel and aloe vera soothe and hydrate.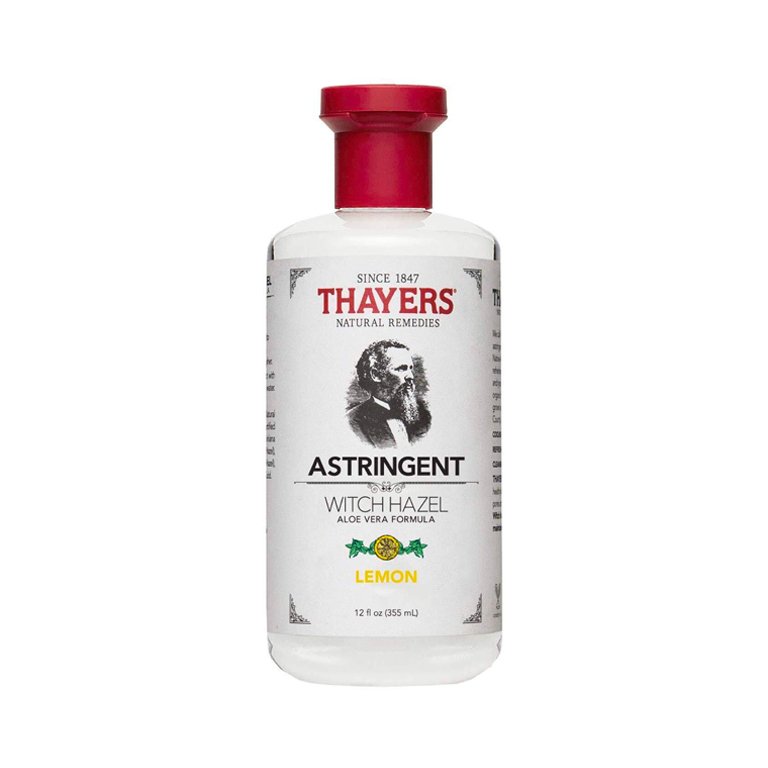 Made with 3% niacinamide, a soothing ingredient known for helping to control sebum production, this toner targets the appearance of enlarged pores, hyperpigmentation, dullness and discoloration. It works in combination with licorice root extract to calm inflammation.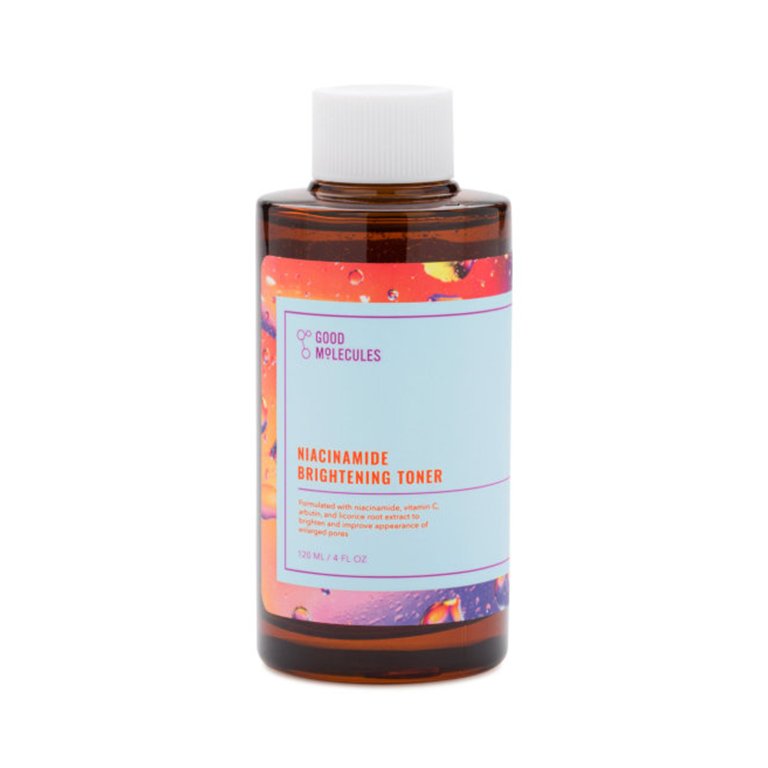 Best Toners for Dry Skin
This soothing, alcohol-free facial toner improves skin's hydration in just 15 minutes. It's formulated with nourishing ingredients like hyaluronic acid, acacia honey and sweet almond oil to draw moisture to the skin and leave it soft and clean.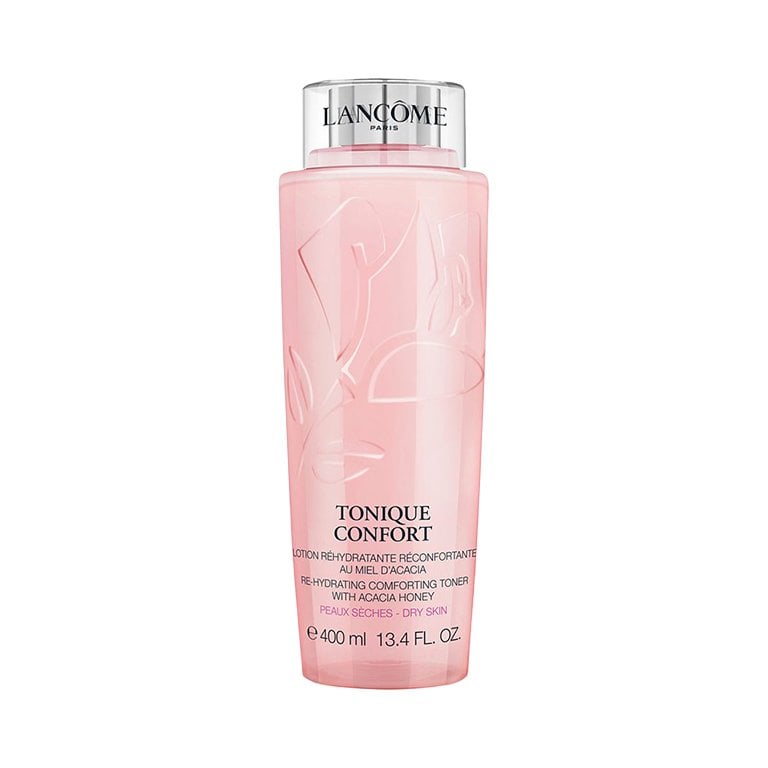 This softening toner is ideal for dry and sensitive skin types. Powered by hydrating hyaluronic acid and snow mushroom, it leaves skin feeling clean and soothed, not dry or tight. Bonus: It's cruelty-free, alcohol-free and fragrance-free.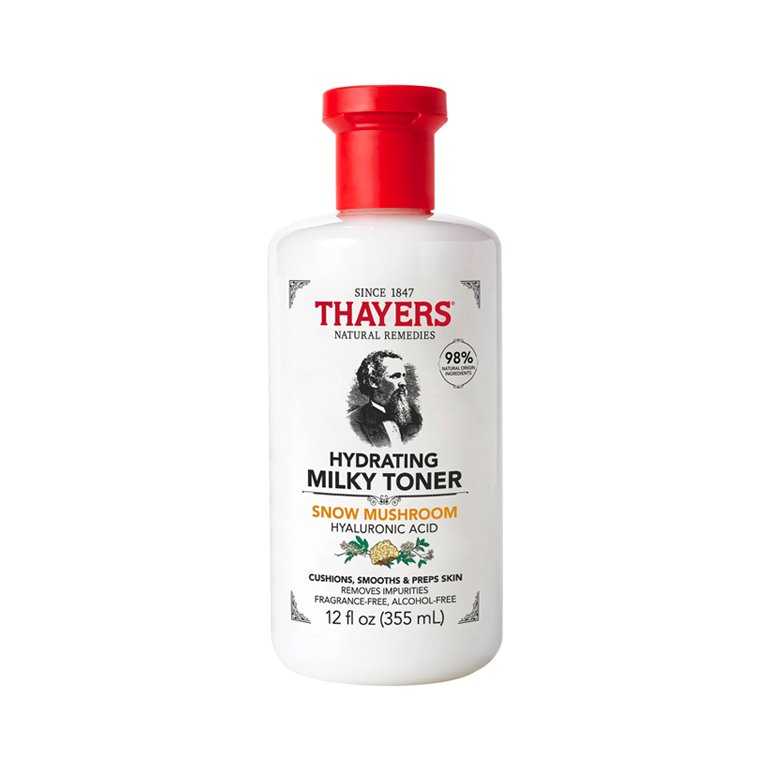 If you're looking for a toner that exfoliates without further drying out your complexion, you'll love this pick from Freck Beauty. Infused with lactic acid to gently slough away dead skin cells and gradually fade the look of discoloration, this toner is packed with cactus flower and kelp extract to hydrate your skin and boost antioxidants. It clears away any makeup or debris your cleanser may have missed, and can be used up to twice a day.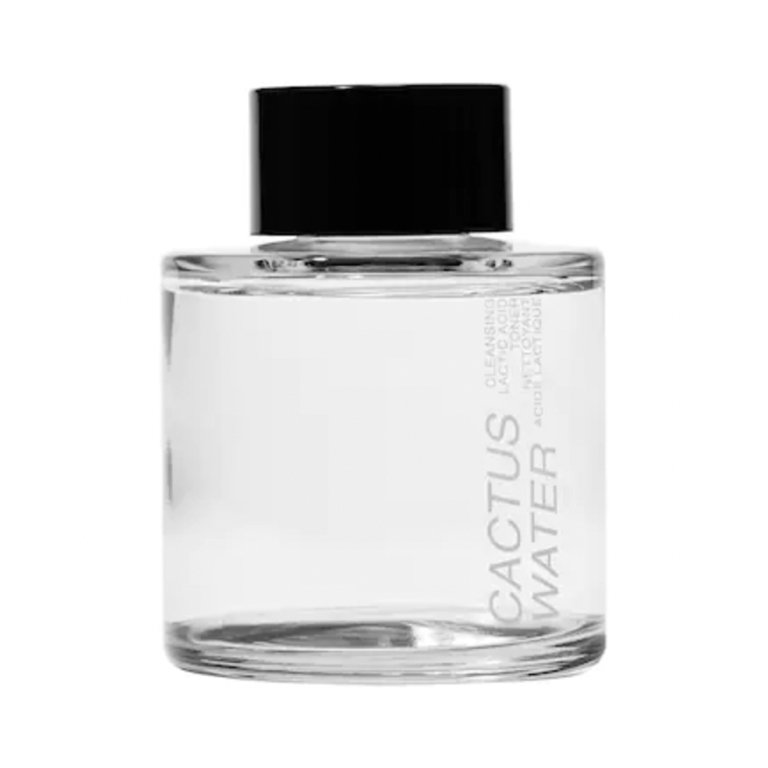 This sweet-smelling toner will transport you to a tropical vacation post-cleanse. Coconut water helps revive dry, dehydrated skin with moisture, while witch hazel and aloe vera combine soothing, calming properties.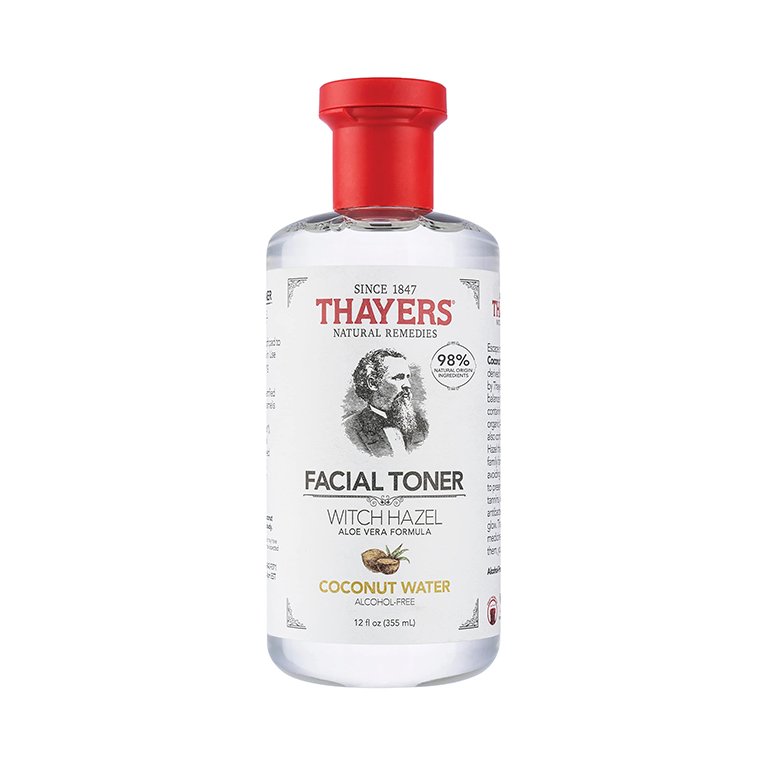 Best Toners for Acne-Prone Skin
Reap the benefits of a micellar water and a toner in one product with this unique jelly formula. Packed with charcoal, it helps absorb excess oil and removes makeup, dirt and SPF without any stinging or rubbing. We love this micellar water as part of a double cleansing routine.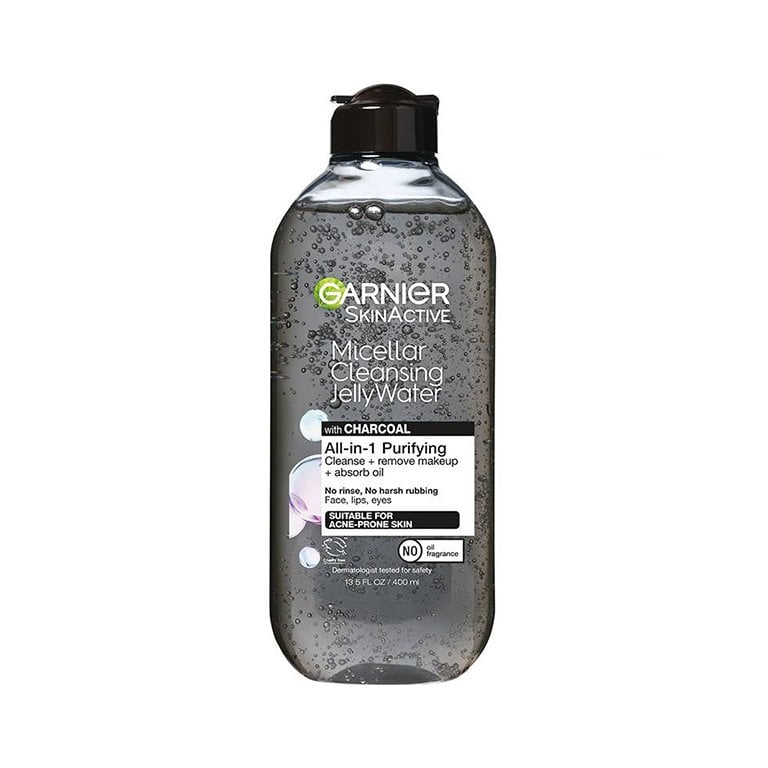 Gently exfoliate and unclog pores with this acne-fighting toner. Salicylic and glycolic acids work together to help remove excess dirt and dead skin cells while smoothing the skin leaving you feeling clean and refreshed.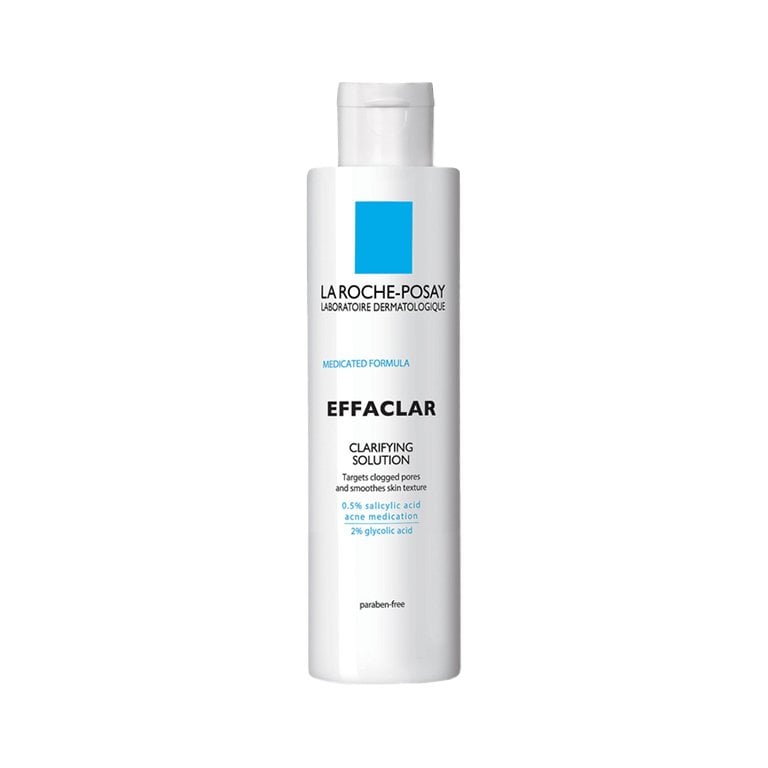 Made for oily, combination and acne-prone skin, this formula can be used as an effective toner, spot treatment or aftershave. With cooling menthol and camphor, it has an invigorating scent and oil-balancing properties.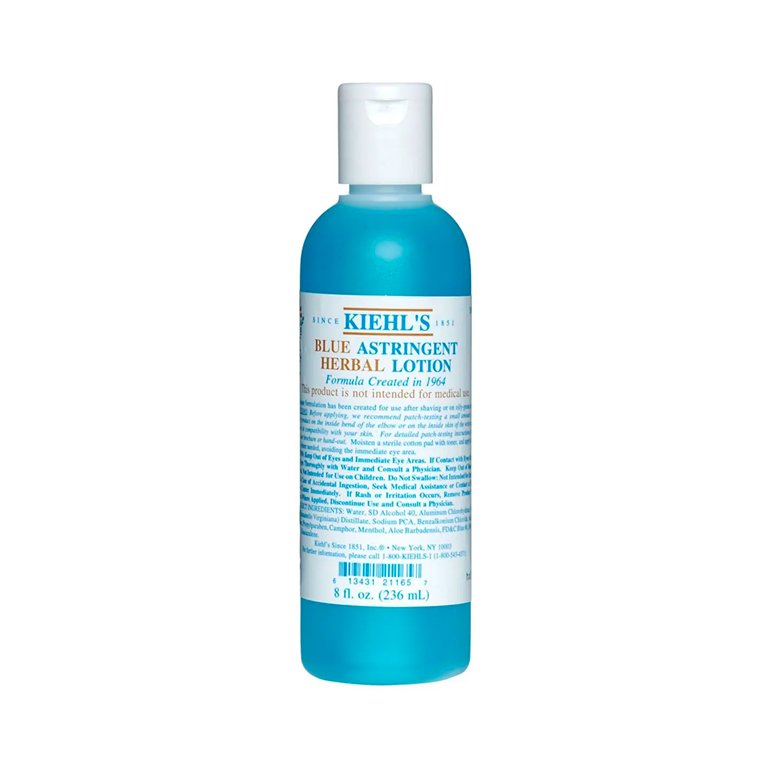 This alcohol-free toner was made to help clear blemishes and prevent new ones from forming on acne-prone skin. The alcohol-free, dermatologist-tested formula contains salicylic acid to exfoliate and unclog pores, soothing witch hazel and detoxifying lemongrass oil.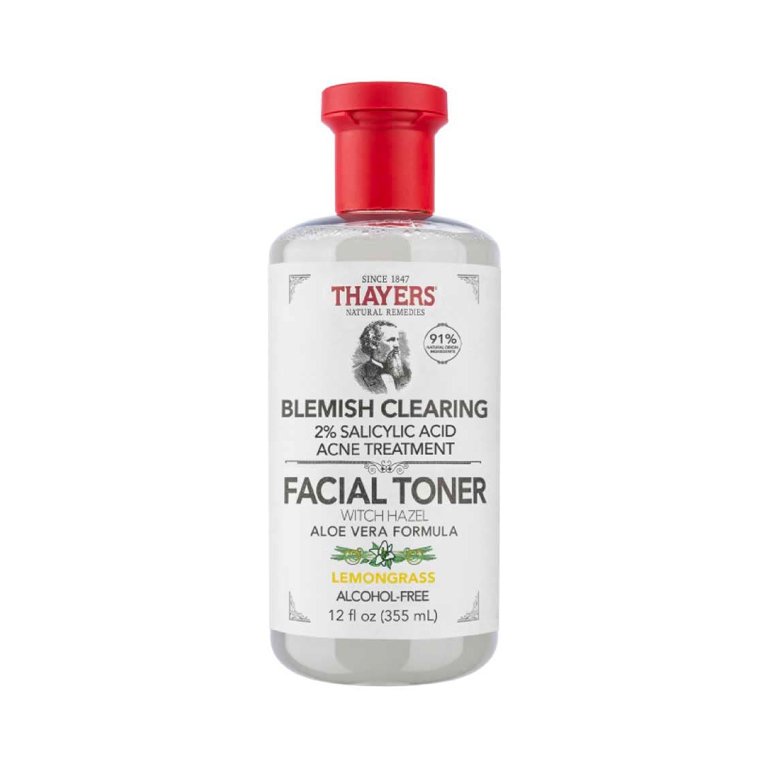 Best Toners for Sensitive Skin
Alcohol-, phthalate-, paraben- and gluten-free, this pH balancing toner is specifically designed for sensitive skin. Rose water and aloe vera soothe and deeply hydrate while witch hazel reduces inflammation and tightens pores.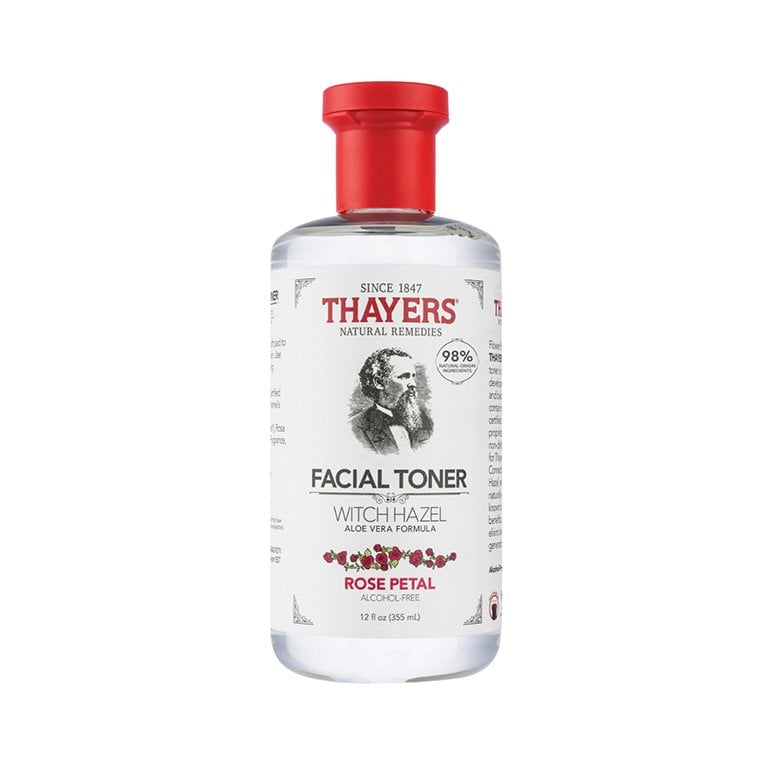 If you prefer unscented skincare products, pick up this iteration of the classic drugstore toner. Witch hazel and aloe vera help soothe sensitive skin types, while glycerin draws in much-needed moisture.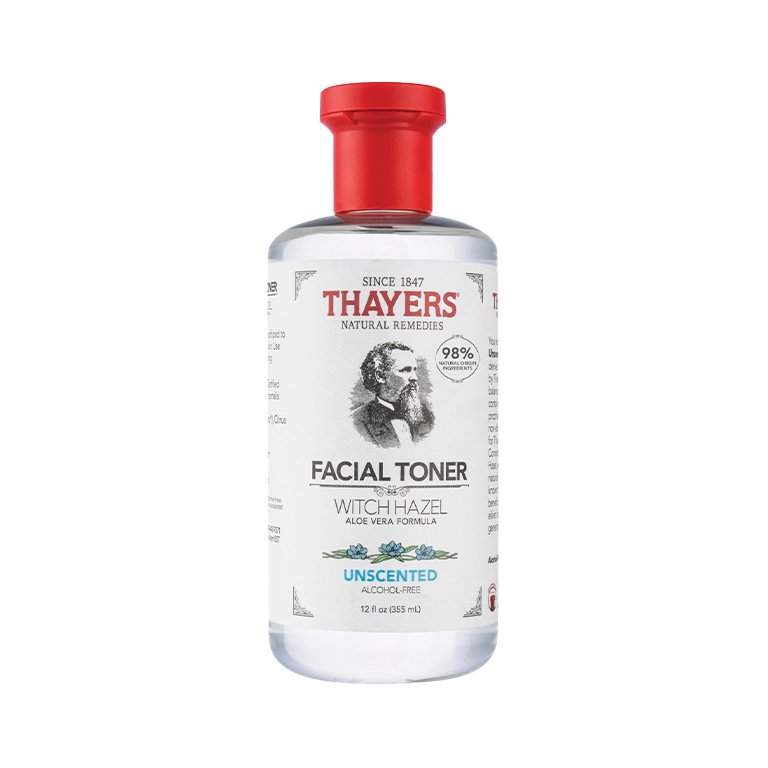 This gentle, alcohol- and fragrance-free facial toner works for all skin types, including those that are sensitive. It's formulated with hydrating emollients such as vitamin E, avocado oil, squalane and apricot kernel oil to keep your skin's moisture levels in check.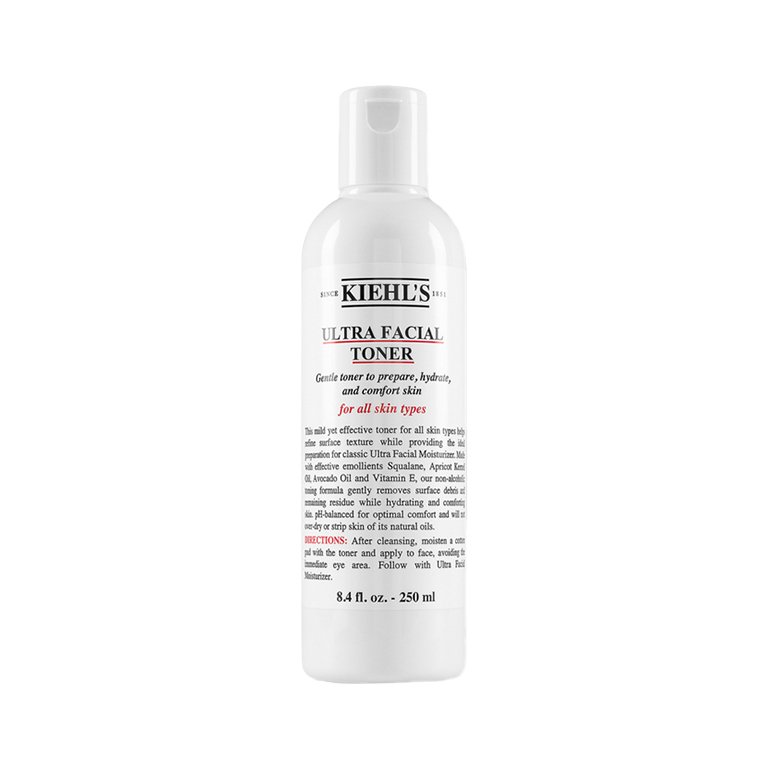 This delightful green bottle isn't just made to stand out on your bathroom counter — it's also perfect for toning dry and sensitive skin types. The non-drying, alcohol-free formula soothes the skin with cucumber extract and allantoin, a perennial herb that grows in regions of Eurasia.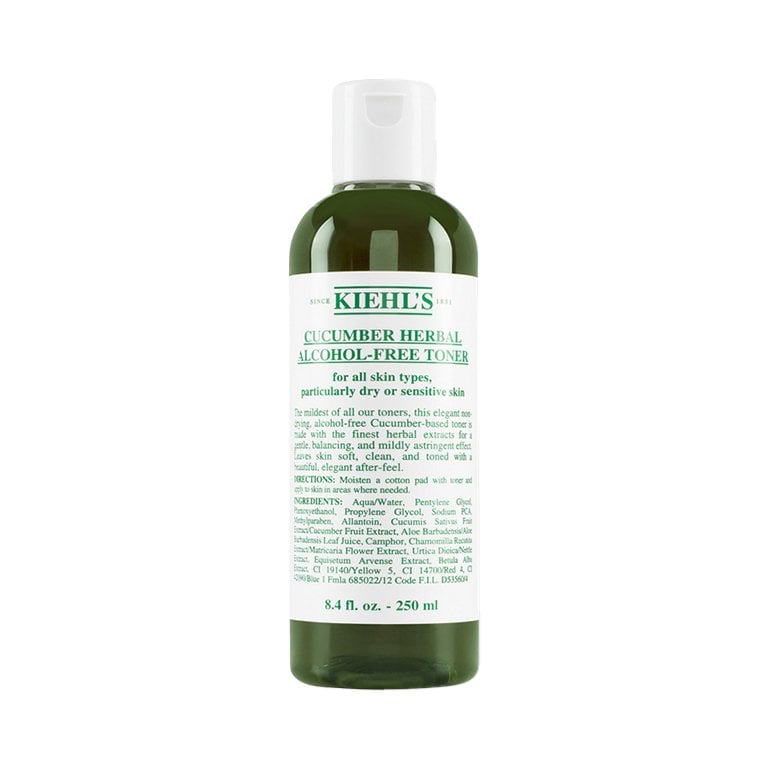 Best Toners for Combination Skin
This toner works for all skin types, but we love it for combination skin because it gently exfoliates while maintaining moisture. Lipo-hydroxy acids help reveal smoother, more even skin while emollients and almond milk provide a refreshing boost of moisture.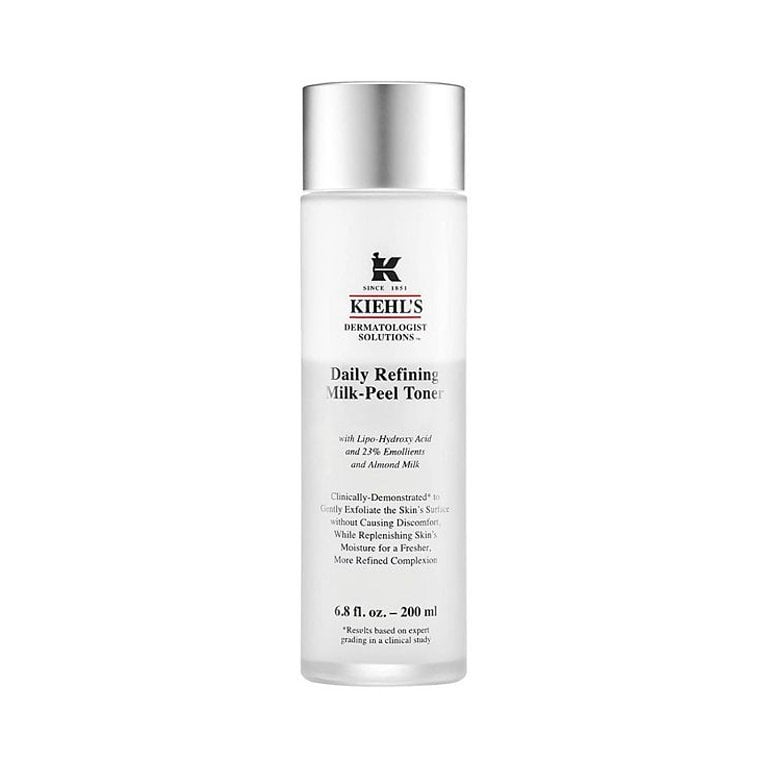 Reach for this alcohol-free, drugstore toner on days you want to give your skin a calming reset. Cucumber is a great soothing and hydrating ingredient that adds moisture as it calms redness and puffiness.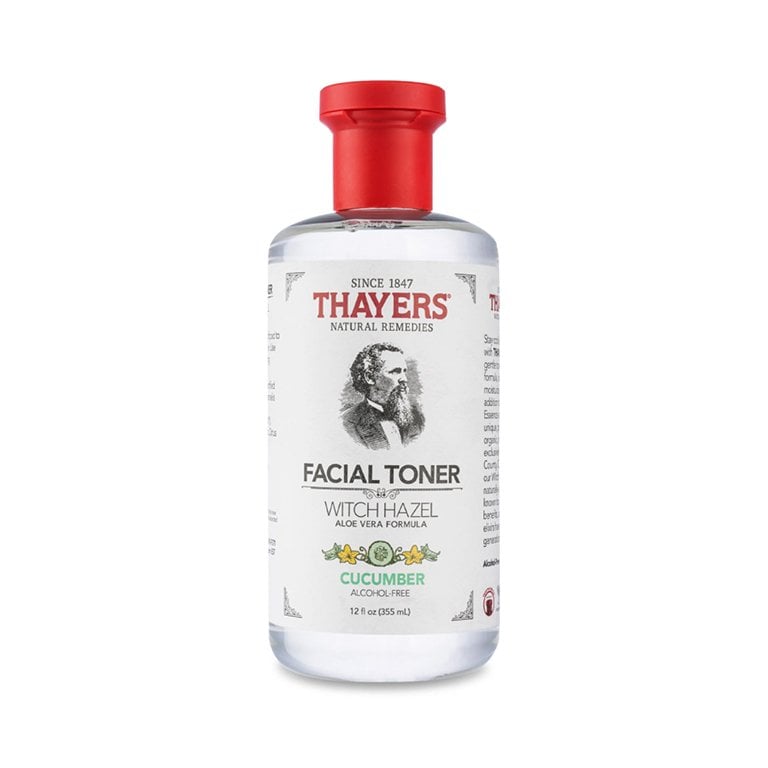 Calm stressed out skin by swiping this alcohol-free toner across your face. Algae extract intensely hydrates even the driest skin and grape seed extract provides antioxidant benefits so your skin feels replenished, supple and soft.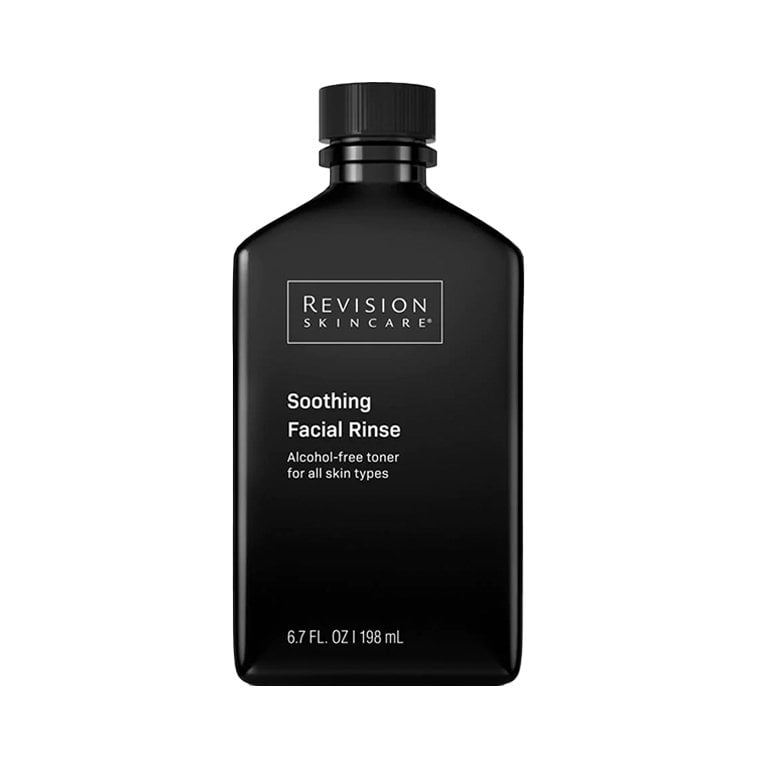 This fragrance-free pick is packed with antioxidants vitamin C, E and ferulic acid to help brighten skin and defend it from free radical damage. In addition to its brightening benefits, this toner also helps smooth the look of fine lines and gently exfoliates the skin's surface.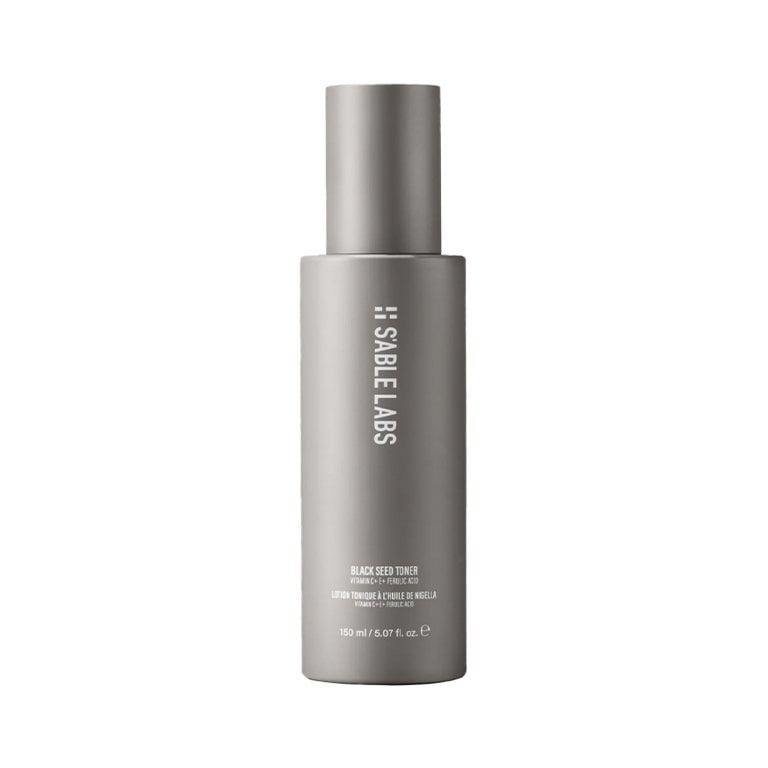 Photo: Chaunte Vaughn
Read more

Back to top