7 Editors Share Their Favorite Skincare Self-Care Staples
July 14, 2023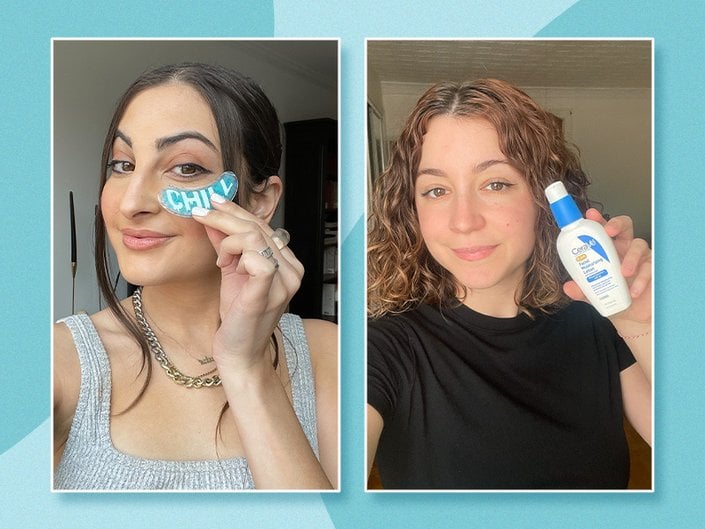 Self-care is the act of taking time for yourself to do something that improves your physical or mental health. As you would imagine, it looks different for everyone. For some, it's a mood-boosting workout class or meditation sesh, and for others, it's an indulgent skincare routine that relaxes the body and mind. Contrary to popular belief, when you feel good, you look good, and that comes from creating mindful practices. So, in honor of National Self-Care Day, our editors are rounding up their favorite self-care skincare staples that they use to indulge their minds, bodies and routines daily.
The Best Skincare Products for Self-Care, According to Our Editors
Alanna, Managing Editor
I love a cold-as-ice self-care moment when I wake up in the morning, which is why I rely on an ice roller and cooling under-eye masks to revitalize my skin before makeup. My absolute favorite under-eye treat at the moment are the NYX Professional Makeup Face Freezie Reusable Cooling Under Eye Patches. I like to apply these while I do my eye makeup and they instantly brighten my usually dark under-eye circles; not to mention, they do a great job at making me look awake and refreshed. I can't go a morning without them, and once you try them, I have a feeling you might feel the same!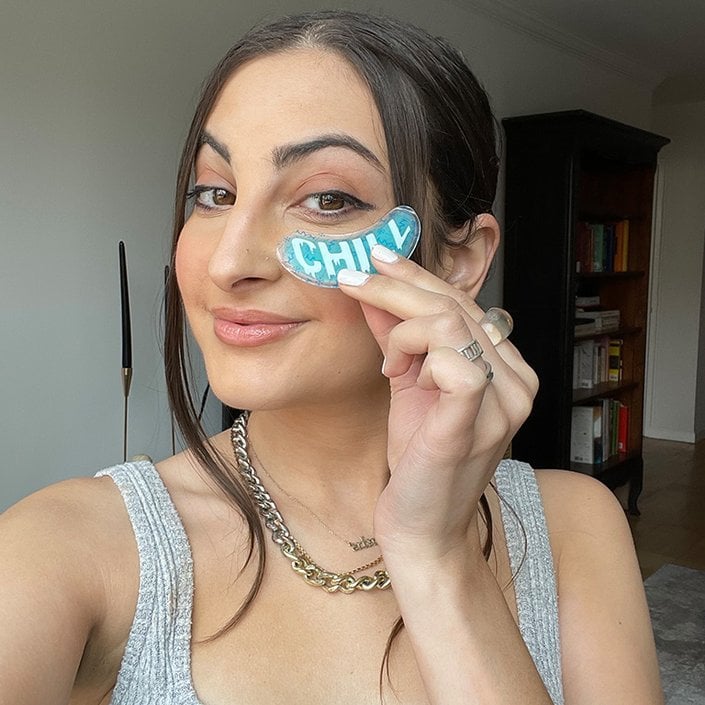 Kat, Social Media Editor
Skincare has always been a form of self-care for me, and when I feel like my skin is glowy and protected in the morning, I know it's going to be a great day. I've found myself really gravitating towards two products that have definitely elevated my routine. The Dezi Skin Claro Que C Vitamin C Glow Serum has been one of my favorite self-care products because I leave the house looking glowy, even on days when I wake up with dull skin. Formulated with 15% vitamin C n, it's a lightweight serum that melts into my skin. I love following up with the CeraVe Hydrating Sheer Sunscreen, which is another lightweight product that doesn't leave my naturally oily skin feeling greasy. The best part: It doesn't leave a white cast, which I love!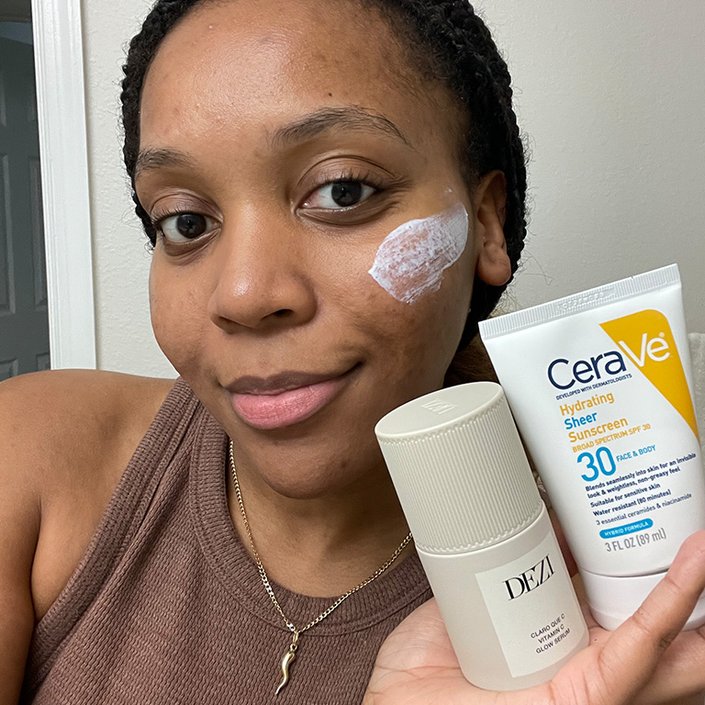 Alexis, Associate Editor
For me, self-care isn't easy, as I often struggle with finding the time to care for myself in this way. However, the one thing I always make time for is the weekly (sometimes daily) maintenance of my nails. This has everything to do with my compulsive need to bite my nails and pick at my cuticles anytime I'm stressed out — and because I'm a sucker for a matching outfit and nail polish moment. Right now, I keep the Essie On a Roll Apricot Cuticle Oil in my work bag and at my desk at home to apply to my nails anytime I need a break. Candidly, I don't think self-care should begin and end with a skincare or beauty product — however, I enjoy taking 15 to 20 minutes out of my day to paint my nails and roll on a cuticle oil before continuing with whatever tasks I have. I prefer this cuticle oil over the countless ones I have laying around my apartment because of the easy-to-use squeeze tube and the non-greasy vegan formula. My cuticles and fingers feel softer after each use, and I don't have to wait long before I'm typing away at my email since the formula absorbs into the skin so quickly. I think that self-care can be found in many different ways, and this mindful practice allows me to focus on one simple task with the mini reward of colorful, hydrated fingers afterwards.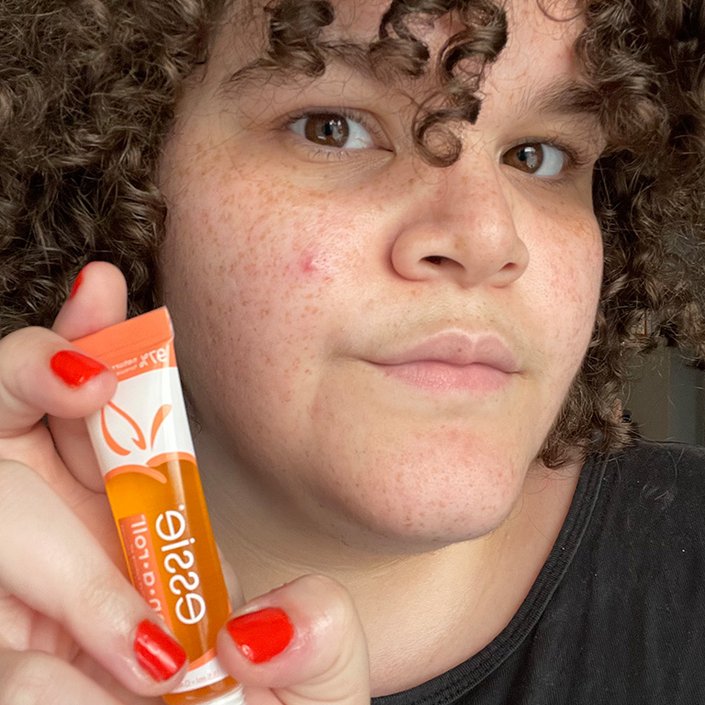 Jordan, Associate Editor
One of my favorite self-care rituals consists of lighting a few candles and drawing a bubble bath, then following up my soak with a
full-body moisture routine
. There are few things I find as relaxing and comforting as slipping into bed with freshly moisturized skin after a long, warm bath or shower. My skin tends to be on the drier side, so I love the rich, velvety feel of the
CeraVe Moisturizing Cream
. I make sure to apply it fresh out of the bath or shower while my skin is still slightly damp to help maximize the hydrating effects. Even though this cream is thick enough to make my skin feel truly hydrated, it absorbs easily and has a non-greasy finish. That means I can hop right into bed and queue up my favorite reality TV show without worrying about getting residue on my sheets.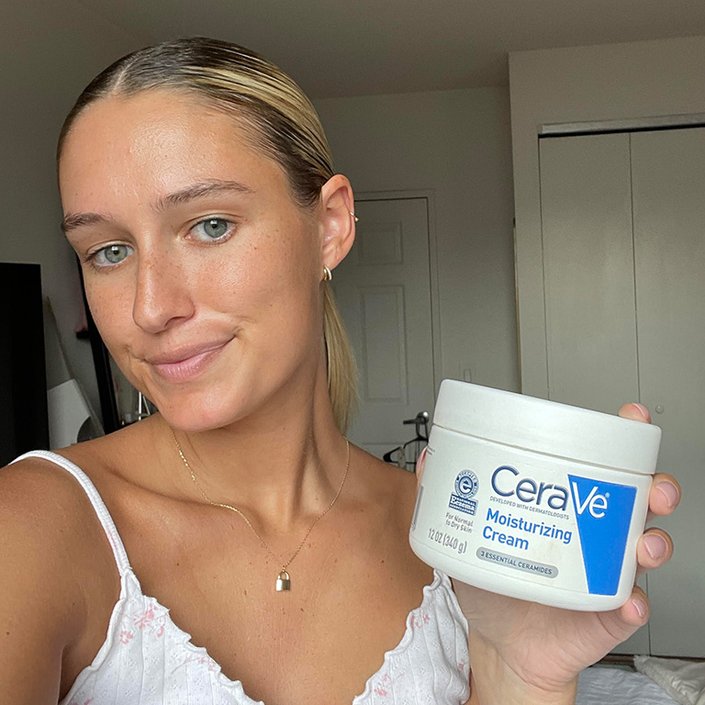 Shalwah, Content Director
If you know me (even vaguely) then you know that I take my skincare seriously. I can be very lukewarm about makeup, but damn if my skin isn't hydrated, my cheeks plump and my eyes crow's feet-free. So every skincare moment is truly a self-care moment for me, and my moisturizer is a huge part of that. When I first tried the
L'Oréal Paris Age Perfect Skin Care Cell Renewal Midnight Cream
it was initially for discovery purposes (hey, I'm a beauty editor), but I immediately knew that it would become my forever nighttime moisturizer. First, the texture is so fluffy and soufflé-like; it works so well for my extensive nightly massage and face yoga routine. Second, it absorbs quickly and doesn't feel heavy or like it's just sitting on my skin — a big make-or-break factor when it comes to my face cream. Additionally, it has a light floral-meets-sweet scent that I enjoy.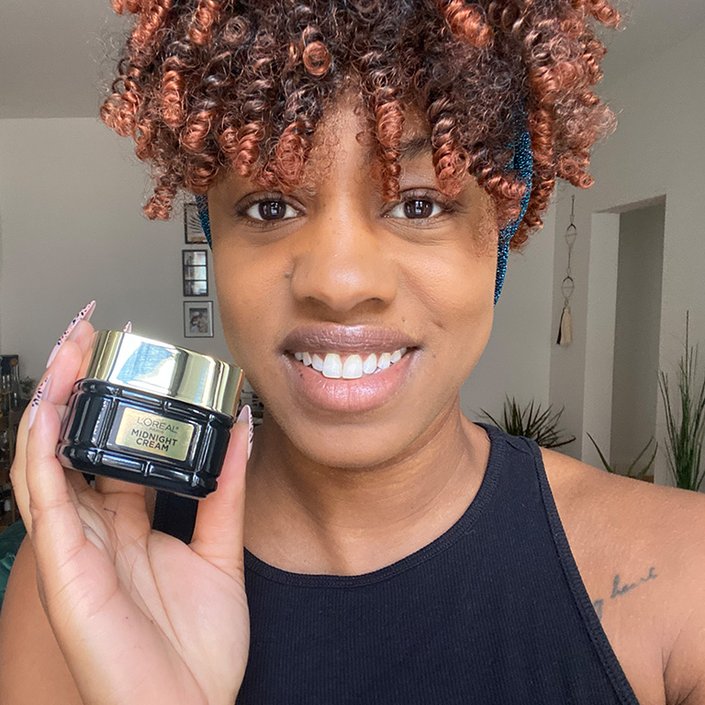 Juliana, Visual Designer
Nothing screams "self-care"' more to me than protecting my skin, which is why I start every morning with the CeraVe AM Facial Moisturizing Lotion with Sunscreen. This two-in-one moisturizer-sunscreen is smooth, hydrating and doesn't pill or become patchy under makeup. The SPF 30 is enough to protect my skin without having to deal with the greasiness that often comes with sunscreens. I love being able to both moisturize and protect my skin without adding an extra step, and knowing that I'm doing something good for myself in the long run is the ultimate form of self-care!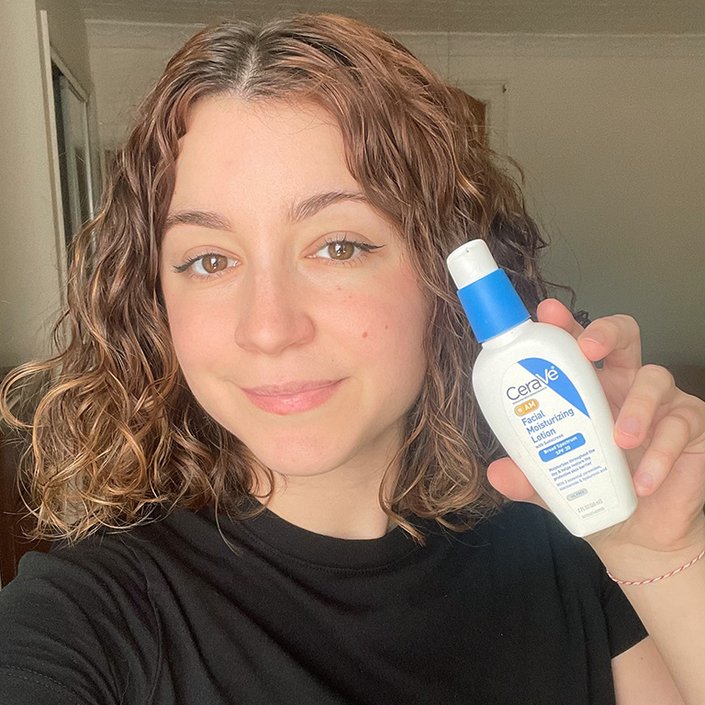 Reece, Associate Editor
I feel my best when I smell good, and when my skin is soft and well-hydrated, so I love to pair this
CeraVe Moisturizing Cream
with my favorite perfume. I slather it all over my damp skin post-shower; it's rich and hydrating, but never makes me feel greasy or sticky. The formula is unscented so I pair it with my current perfume of choice to create my own type of scented body lotion. As of late, it's the
Memo Paris Sherwood Eau de Parfum
, a creamy sandalwood fragrance mixed with bright, fruity notes of black currant and pink pepper. It's unique, comforting on the skin, and it gets better as the day goes on. Applying perfume to hydrated skin makes it last longer, and when someone tells you that you smell good hours after applying your perfume, it feels like the
ultimate
compliment. This two-step body care routine is as much of a staple in my routine as SPF; when I smell good, I feel good, so I will always make time for it!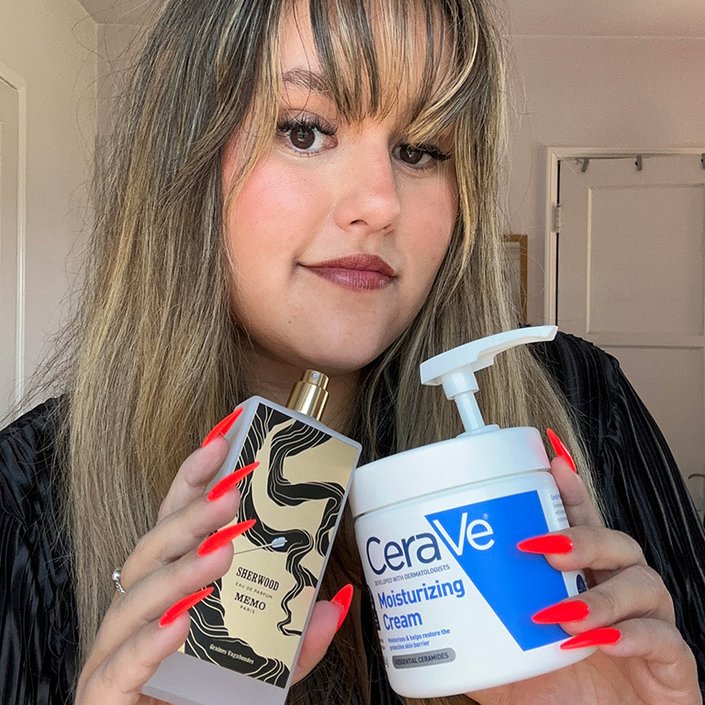 Read more

Back to top