This Redness-Reducing Face Mist Is a Skincare Must-Have
March 20, 2023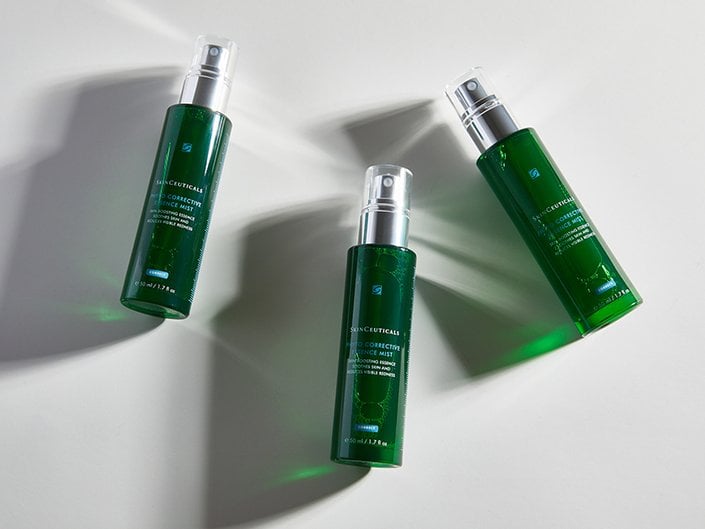 It's been a while — probably years — since I've discovered a face mist that really knocked my socks off. In fact, once I discovered the right moisturizer for my frequently dry, sensitive skin, I pretty much stopped relying on face mists for a boost of moisture. I didn't have that taut, uncomfortable feeling at 2 p.m. anymore, so the face mists on my shelf became kind of unnecessary in my own day-to-day routine. But when I heard about SkinCeuticals' latest and first ever face mist launch, the Phyto Corrective Essence Mist, I knew it deserved a fair chance. The essence mist (which was gifted to me by the brand to test) not only delivers essential moisture to the skin, but it also helps to immediately reduce the appearance of redness. Read on for more about the formula and my experience using it.
The SkinCeuticals Phyto Corrective Essence Mist Formula
Hydrating and improving the look of redness is the name of this face mist's game. It's formulated with a 6.2% blend of hyaluronic acid and glycerin to draw in and retain moisture. It also includes a botanical blend of rosemary, olive leaf, cucumber and thyme extracts to visibly calm and soothe the skin. According to the brand, it was developed to help to reduce redness post-laser and to complement in-office treatments. Suitable for dry, normal, oily, combination and sensitive skin types, it can be used after an antioxidant serum in your morning skincare routine or before your serums at night. You can also spritz on the mist after makeup (at any time of the day!) to give your skin a boost of hydration.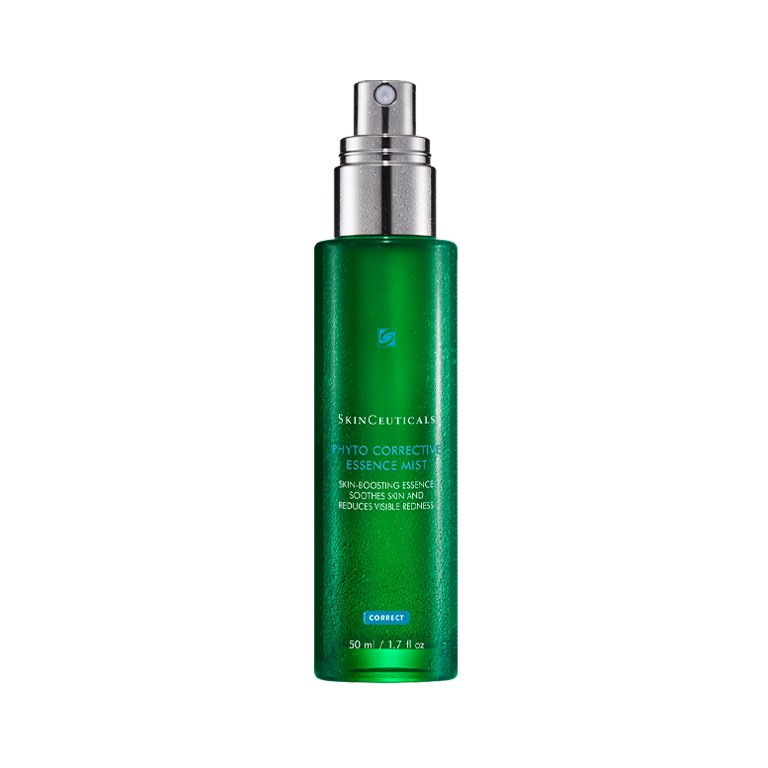 My Review of the SkinCeuticals Phyto Corrective Essence Mist Formula
After road-testing this mist for a few months, I can confidently state that it's one of my favorites. The spray pump dispenses an extremely lightweight veil of mist that helps to quench my skin's thirst without leaving it dripping or sticky. I like to apply it in my morning skincare routine to help take down some of my redness (which usually appears on my chin and cheeks) before moving on to my makeup, or randomly throughout the day when I just feel the need for a little refreshing pick-me-up. It's fine enough that it does not disrupt my non-waterproof mascara or face makeup. I love that it's suitable for sensitive skin and free of alcohol, which helps reduce the odds of irritation.
Given how dry indoor and outdoor air can get in the winter, I'm glad I have this by my side for a boost of hydration. Because the mist also helps reduce the appearance of redness, you may be able to apply fewer layers of foundation and concealer to even out your skin tone. I personally prefer to see my freckles shine through and can't stand removing a ton of makeup at night, so this is a major win in my book.
If you're looking for a face mist that delivers results you can see and preps your skin for the winter season, I can't recommend the SkinCeuticals Phyto Corrective Essence Mist enough.
Read more

Back to top