9 Editor-Approved Skincare Products to Shop in 2023
January 03, 2023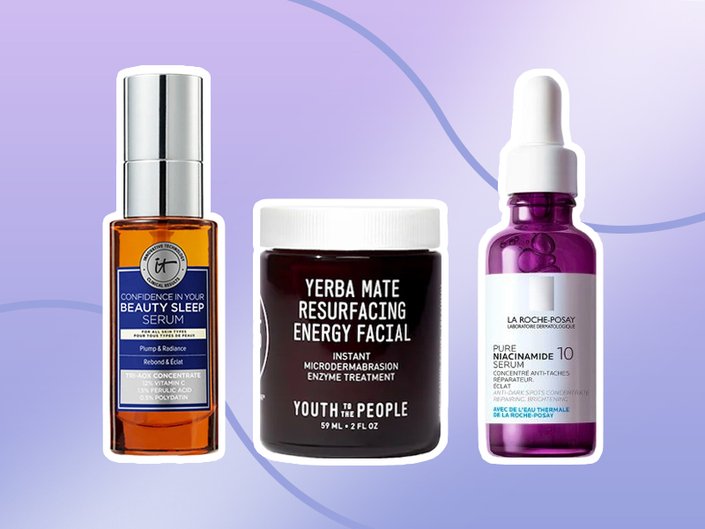 It's a brand new month, which means that new products are making their way onto store websites and shelves and into our medicine cabinets. These are the products Skincare.com's editors can't live without this January.
Victoria, Content Director
Niacinamide is one of my favorite skincare ingredients, so I've definitely been eyeing up this new launch from La Roche-Posay — and it seems like the perfect solution for fading some of my sun spots. It utilizes 10% niacinamide to help address discoloration and even out the skin tone. It's also allergy-tested and non-comedogenic, so I don't have to worry about it causing irritation or breakouts. According to the brand, you can see results in as little as a week.
It's around this time of year that my arms and legs get really dry and are prone to irritation, so I like to be proactive and switch out my scented body washes and creams for gentle, fragrance-free options. This ceramide-infused, super creamy body wash cleanses my skin without ever leaving it feeling tight or stripped. It doesn't seem to exacerbate dry patches on my arms or elbows either.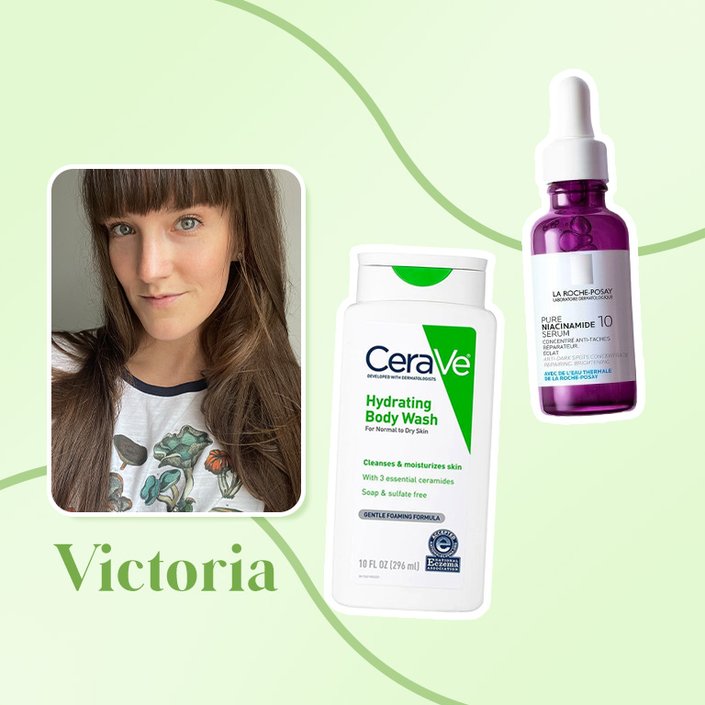 Alanna, Assistant Managing Editor
Part of ringing the new year means a refreshing skincare routine, and to get things kicked off, this energy facial mask is a must. It helps slough away dead skin cells with pineapple and papaya enzymes and will leave your skin refreshed, soft and glowing — perfect for the new year!
Dry, cracked lips are something I deal with all winter long, which is why slathering my lips in a balm on the daily is key. Balm Dotcom has always been a staple for me over the years, but this new yummy-scented hot-chocolate version is a game-changer; it has everything I love about the OG formula with the coziest, most delicious cocoa smell and a light brown tint.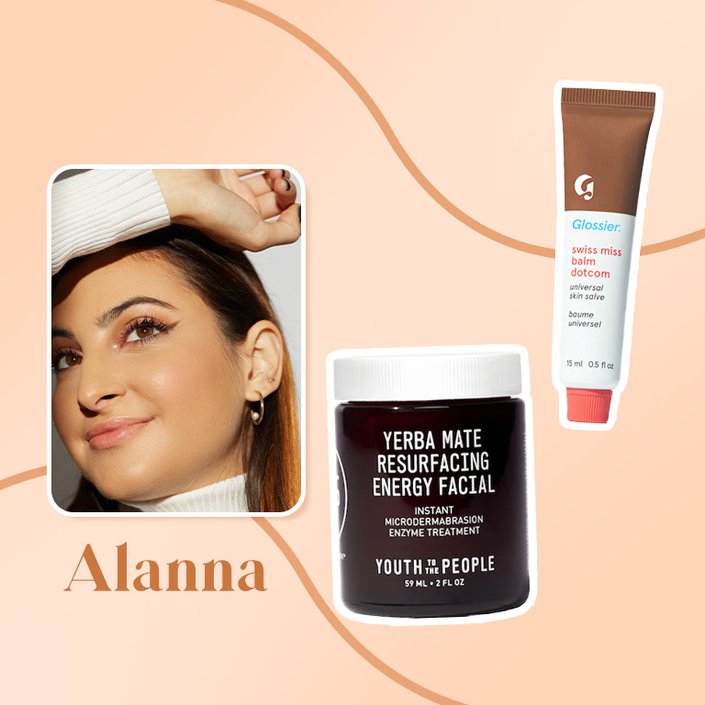 Ariel, Editor
This is one of the best moisturizers I've ever tried, but I especially love it for the winter. It helps soothe and hydrate my dry, sensitive skin with a combination of squalane, jojoba, shea butter and calming ashwagandha. It's so nourishing that I can use it without a serum and my skin still looks dewy and feels comforted (though let's be honest, I love a good serum).
Speaking of serums, this is one I can't wait to pick up. I'm only 24, but many misguided years of skipping sunscreen application has left me with discoloration and sun spots that I'm not too thrilled about. The antioxidants in this serum — vitamin C, ferulic acid and polydatin — defend skin against free radicals, boost skin's radiance, improve evenness and soften the look of fine lines and wrinkles. The formula also claims to help boost hydration and barrier repair in just 24 hours.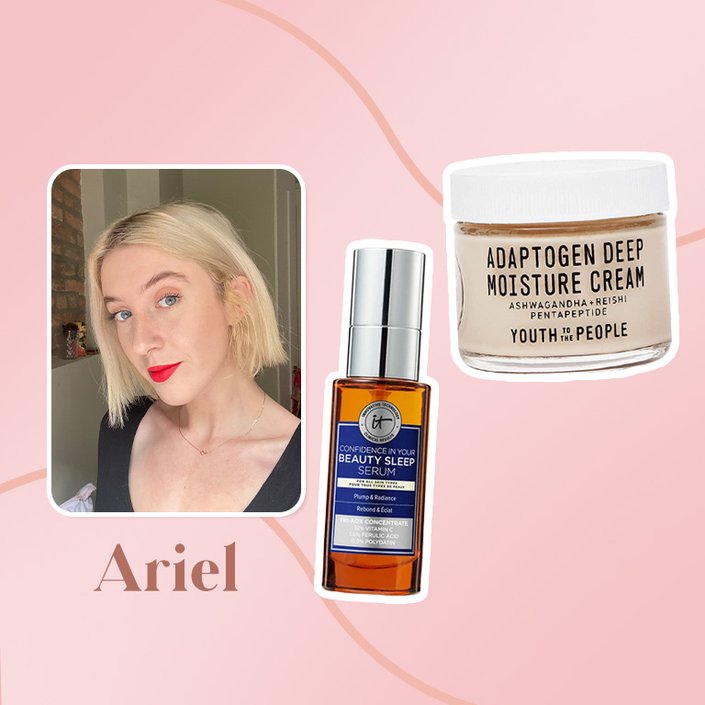 Jordan, Associate Editor
I have combination skin, so in the winter, I'm especially prone to getting patches of dry skin on my face. When I have these kinds of dry skin flare-ups, my regular moisturizer just doesn't cut it, so I've been using the Ultra Facial Advanced Repair Barrier Cream to spot treat throughout the day. Featuring soothing colloidal oatmeal and beta-glucan, the potent formula was specifically developed to treat extremely dry skin. I find myself reaching for it a few times a day to rehydrate problem areas like my chin and between my eyebrows.
My breakouts are usually concentrated on my chin and jawline, so I was excited to learn that Hero Cosmetics, the brand behind my favorite pimple patches, came out with an extra-large patch to cover your entire chin. The flexible, contoured shape means it's comfortable to sleep, eat and talk while wearing it. Since I tend to get clusters of lots of small pimples, this is perfect for me.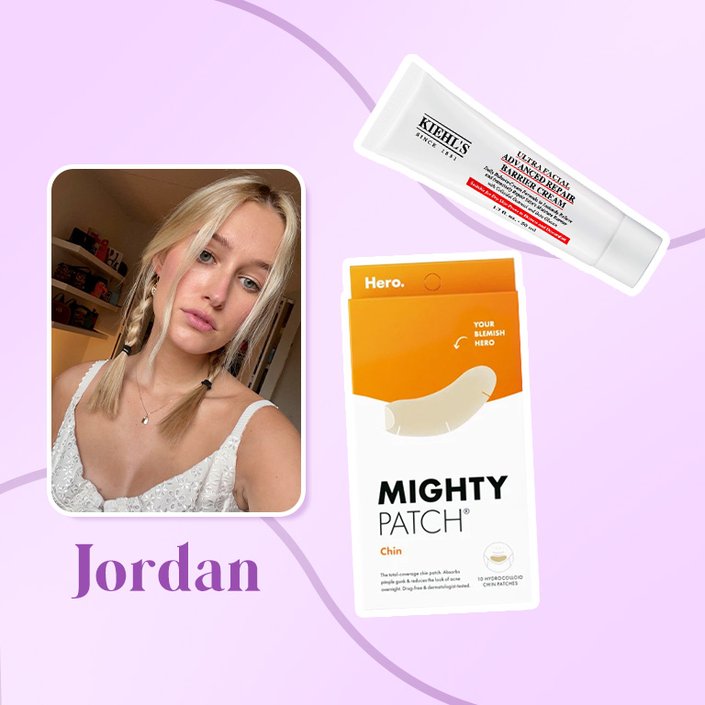 Kat, Social Media Editor
As someone who has oily skin, I've been extremely surprised to find that my eye area has been dry and flakey. That's why I was excited to get my hands on the Kiehl's Avocado Eye Cream; it's really transformed the area! Formulated with avocado oil, beta-carotene, and shea butter, those dry patches have disappeared, and I'm left with hydrated under-eyes that are prepped for concealer.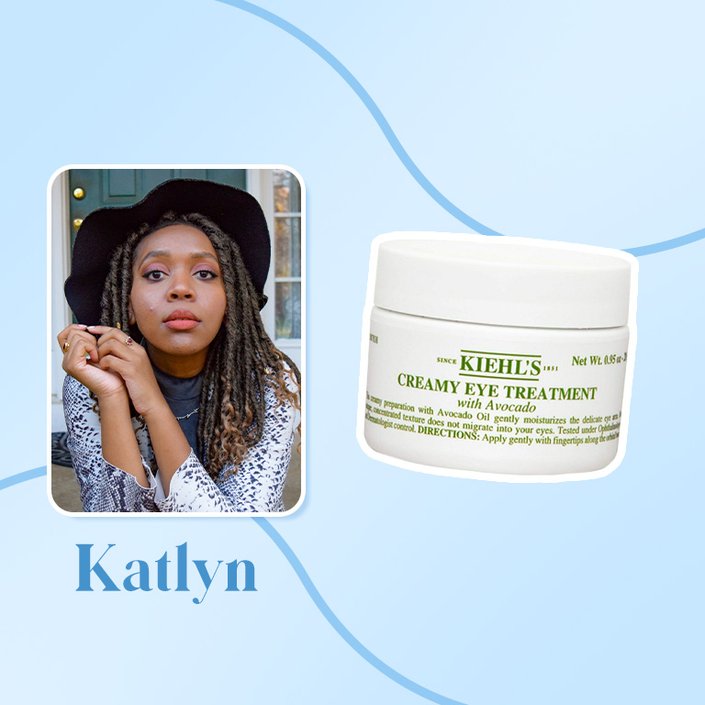 Read more

Back to top