11 New Skincare Products to Add to Your Routine This Year
January 03, 2022
It's a brand new month, which means that new products are making their way onto store websites and shelves and into our medicine cabinets. These are the products Skincare.com's editors can't live without this January.
Alanna, Assistant Managing Editor
L'Oréal Paris Sublime Bronze Self-Tan Water Mist for Face
Adding a glow to my skincare routine is a must, which is why this self-tanning formula with coconut water and vitamin E is my new favorite thing. Simply spray it all over the face to help hydrate and soothe the skin, and it'll give you a sun-kissed finish over time.
Biossance Squalane + Copper Peptide Rapid Plumping Serum
Plumped, silky skin is goals for winter 2022. This plumping serum from Biossance does just the trick. It contains squalane to help lock in moisture, plus copper peptide to support collagen regrowth. After application, my skin looks velvety smooth, bouncy and fresh.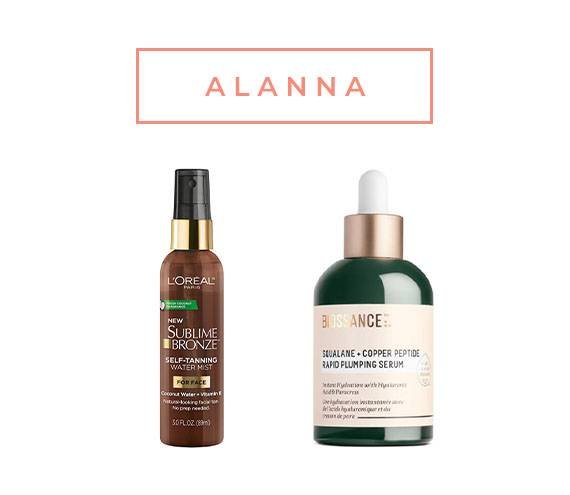 Jaz, Senior Editor 
Kiehl's Ultra Facial Hydrating Overnight Face Mask with 10.5% Squalane
This winter, I'm all about overnight treatments as I retreat indoors. This multi-use mask promises to treat dryness, tightness and flakiness of the skin while you sleep without feeling heavy or uncomfortable. Buzzy ingredients include plant-derived squalane and glacial glycoprotein.
Goodhabit Butter Together Nourishing Treatment Balm
When I found out about this vegan lip balm blended with 16 plant-based oils and butters, I had to get my hands on it. Lip balm is probably my most used skincare product during the winter. I love that this balm has been clinically shown to lock in hydration and repair the look of dry lips and that it can be used as an overnight mask or swiped on throughout the day as needed.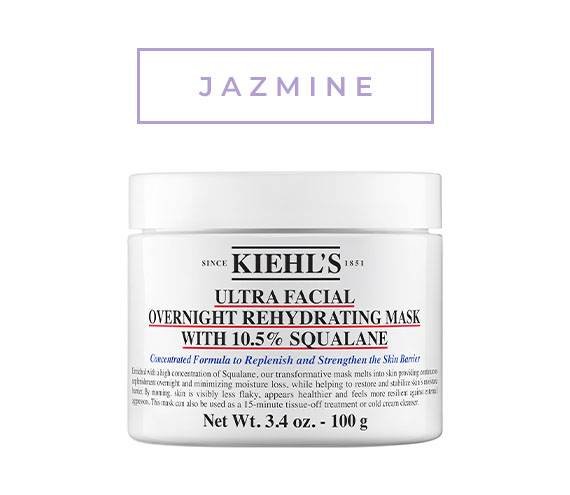 Ariel, Associate Editor
CeraVe Hydrating Makeup Removing Plant-Based Wipes
I already adore the traditional CeraVe makeup wipes, so when I found out the brand was coming out with biodegradable cloths, I couldn't have been more excited to try them. They're just as effective at wiping away tough-to-remove eyeliner, foundation and mascara as the originals, except these can be composted in a home or community-based compost bin. If you're looking for ways to cut down on waste in 2022, this is a simple way to start. 
Fitish Glow It All Face + Body Oil
As the weather gets colder, I love incorporating more oils into my skincare routine. This moisturizing blend of CBD, grapeseed, rose and almond oils feels delightfully lightweight on my skin and works equally well as the final step of my PM skincare routine or applied before foundation for a little extra glow. I also love the precise, mess-free applicator that keeps me from accidentally spilling half the bottle in a single use — something that happens frequently when I use other bottled oils.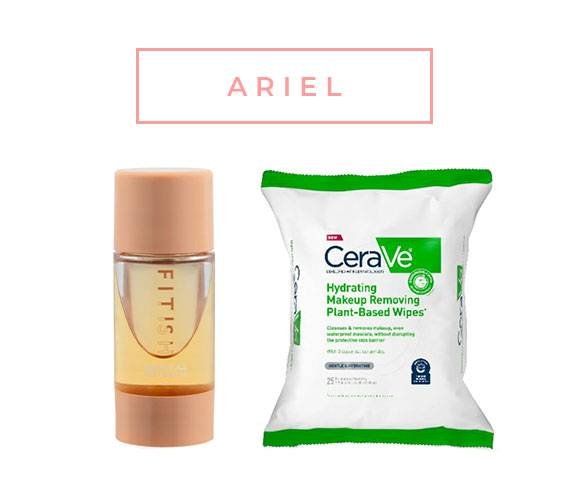 Mary, Associate Editor
Winter is my least favorite season for many reasons, but mainly because my skin usually gets unbearably dry. I've built up a pretty good hydrating skincare routine over the years, but never really found the perfect cleanser to complete it — until I introduced this one. Though I've only been using it for about a week, I can already feel a difference in my skin. Made with soothing aloe vera and sodium hyaluronate (a cousin of hyaluronic acid that penetrates deeper into the skin), this gel cleanser effectively removes my makeup (even stubborn mascara!) and leaves my skin feeling fresh, calm and very hydrated.
Clean Rebellion I Am Gorgeous Castile Soap
What originally drew me to this soap was the cheery, affirmational packaging (that's right, I am gorgeous!), but what made it a staple in my shower is how soft it makes my skin feel. Formulated with just three ingredients (water, saponified olive oil and pink grapefruit essential oil) this all-natural cleanser can be used on the body, face and hair to achieve a deep clean that doesn't strip the skin of it's essential moisture. The bright, fruity grapefruit scent is a bonus that makes my shower feel like a spa.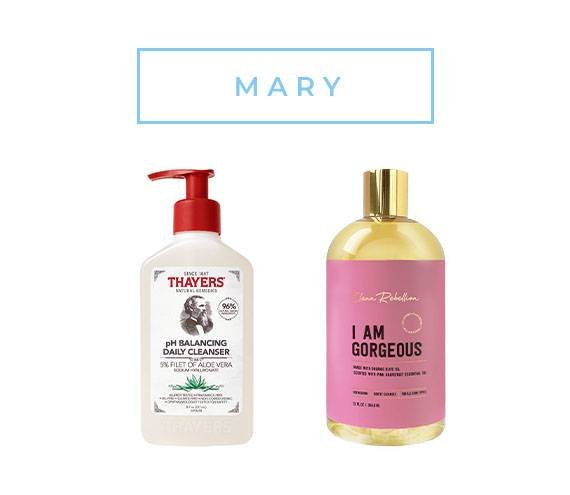 Caitlyn, Assistant Editor
As someone with oily skin, toner is one skincare product that I cannot live without. I've tried my fair share over the years and while some have been total failures (read: leaving me dry, irritated and very red), others have been spot on – except for the price. Now that CeraVe has dropped the Hydrating Toner, I can finally say that I've found a toner that effectively balances out my complexion at a drugstore price point. The lightweight formula leaves skin looking and feeling clean, refreshed.
Tracie Martyn Enzyme Exfoliant Mask
Once the holidays arrived, I started noticing that my skin was looking duller than ever. I don't know if it was the over-indulgence or the colder weather, but either way, something needed to be done. When the Tracie Martyn Enzyme Exfoliant Mask, a sea green-colored, professional-grade facial exfoliating mask, arrived at my doorstep, everything changed. With the help of three exfoliants — an AHA/BHA complex, pineapple enzymes and volcanic minerals —this miracle mask has totally transformed my skin just in time for the new year.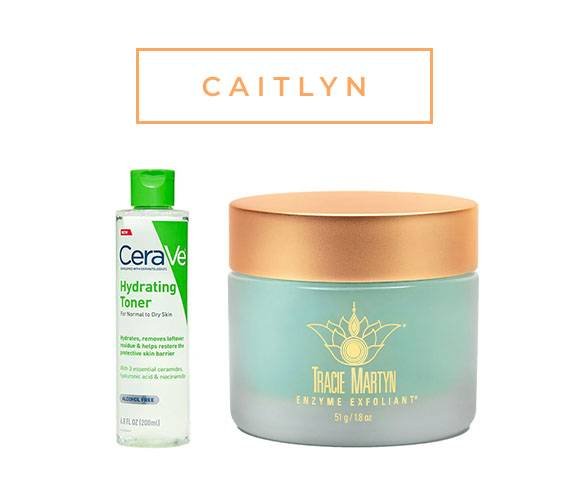 Alyssa, Assistant Editor
Caudalie Vinopure Pore Purifying Gel Cleanser
When it comes to cleansers, I like something that's gentle, lathers well and removes excess oil without stripping my skin. This cleanser checks every box and then some. It gives my skin a deep clean without making it feel tight like some cleansers do 一 and I find that my complexion looks radiant after using it.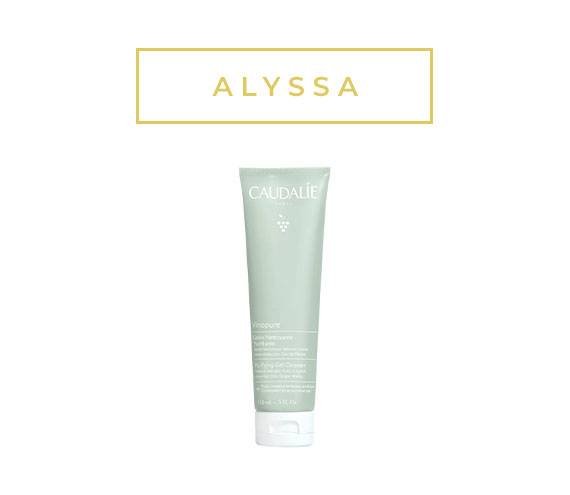 Design: Juliana Campisi
Read More:
What is Ruddy Skin? Plus, How to Treat It
How to Incorporate Retinol Into Your Body Routine
Read more

Back to top