The 9 Best Skincare Products to Shop in March, According to Our Editors
March 01, 2023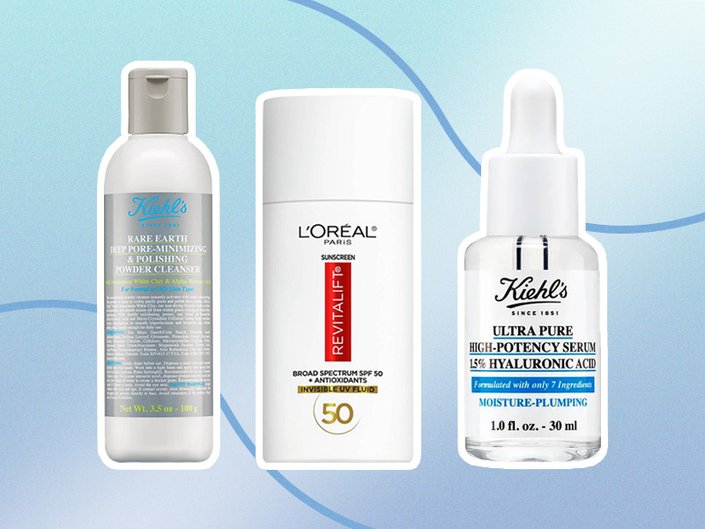 It's a brand new month, which means that new products are making their way onto store websites and shelves and into our medicine cabinets. These are the products Skincare.com's editors can't live without this March.
Victoria, Content Director
Since my skin is on the sensitive side, I try to avoid fragrance in my skincare products as much as possible, and this Vichy formula is next on my must-try list. Made with ingredients like hyaluronic acid, Vichy volcanic water and glycerin, it provides up to 48 hours of moisture, restoring the moisture barrier and plumping up the skin. Reviewers praise it for its lightweight, non-greasy feel, too.
Sensing a theme here? While the skin on my body can tolerate fragrance way more than my face, I enjoy the scentless nature of fragrance-free body-care products. This fragrance-free, non-comedogenic body wash helps to thoroughly cleanse my skin without ever leaving it feeling dry or in desperate need of moisturizer in the seconds after my shower.
My travel cosmetics case has seen better days, so I'm in the market for a new one for all my spring and summer trips. Because I'm deeply committed to my skincare and hair-care routines, a small case won't cut it either. I love the size of this medium case from Calpak (it measures out to about 9.75 inches wide). I can see it fitting both my skin and hair lineups with ease. The transparent material, zippered compartments and top handle make it so much more convenient for packing and traveling too.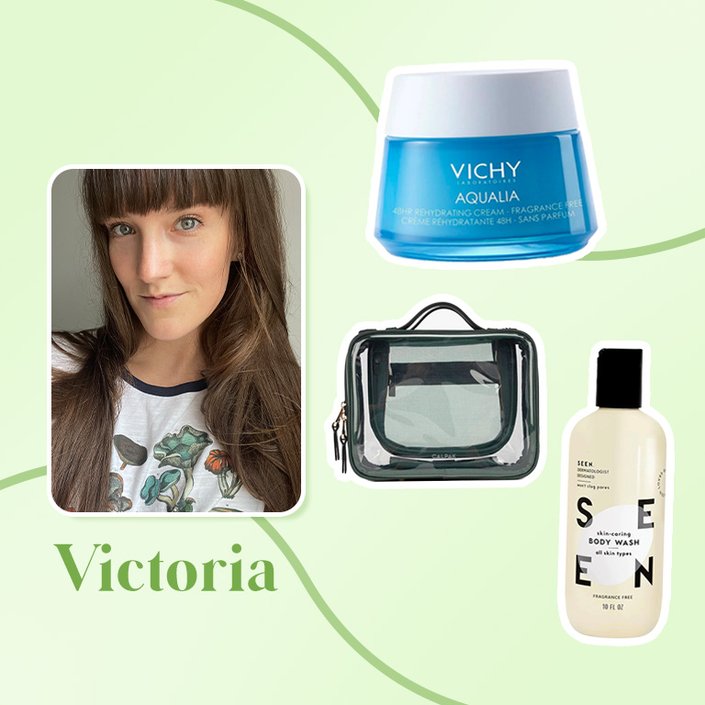 Alanna, Assistant Managing Editor
While sunscreen is a total must for my skincare routine all year around, I usually like to switch to a more lightweight version once spring is around the corner. This invisible, SPF 50 formula from L'Oréal Paris has become my new go-to because it pairs well under makeup and is non-comedogenic, making it friendly to my combination, acne-prone complexion. It also contains antioxidants like vitamin C and E to help brighten and soften uneven tone and texture. My skin feels protected and looks clarified and nourished after using this on a daily basis. I think I'll be adding it to cart over and over again.
Warm weather around the corner also means it's time to get my exfoliating routine in order to help ensure my skin is smooth, silky and refined. This exfoliating scrub is like nothing I've ever used before — it has pumice, glycolic acid and lactic acid to thoroughly slough off dead and dull skin cells. After I use this, my skin feels and looks super soft, revitalized and totally glowing. I'm obsessed!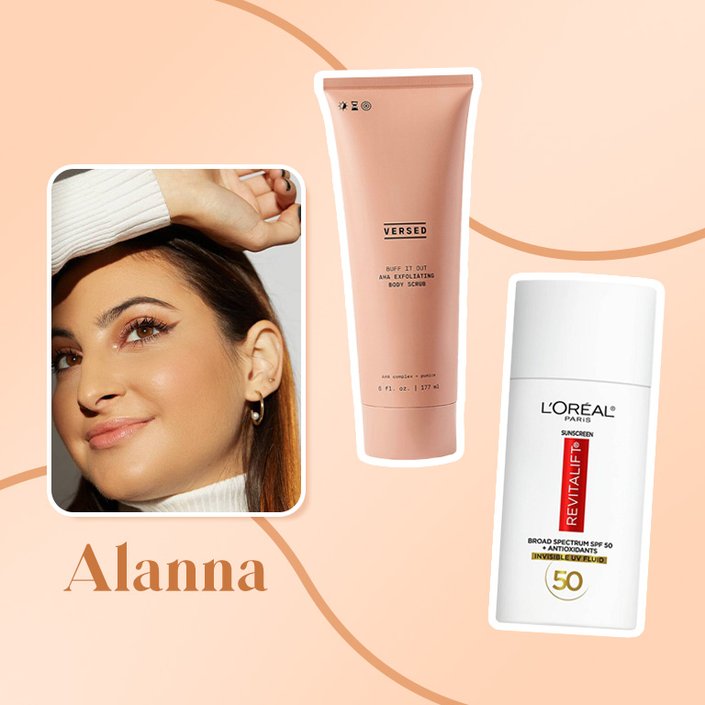 Ariel, Editor
A good hyaluronic acid serum makes all the difference when it comes to plumped-up, hydrated skin. I love this one because it doesn't irritate my painfully sensitive skin, and I really do notice a difference when I use it consistently. I like to apply it to freshly cleansed skin, then top it with a rich moisturizer before I go to bed. When I wake up, my skin looks dewy and refreshed, even if I slept for a less-than-ideal length of time. You can apply it in the morning too for extra glow, but I prefer to keep my AM routine minimal.
Lately I've been loving the entire Cashmere Skin Collection (which consists of a pre-shave scrub, shave butter and a post-shave body lotion), but the shave butter has to be my favorite product in the lineup. It's thick and creamy, with a true body butter-like consistency, and the warm vanilla scent makes me want to bathe in it. The best part is that it minimizes the red bumps and irritation I used to think were an inevitable downside of shaving, even on my bikini line, which has always been extra sensitive.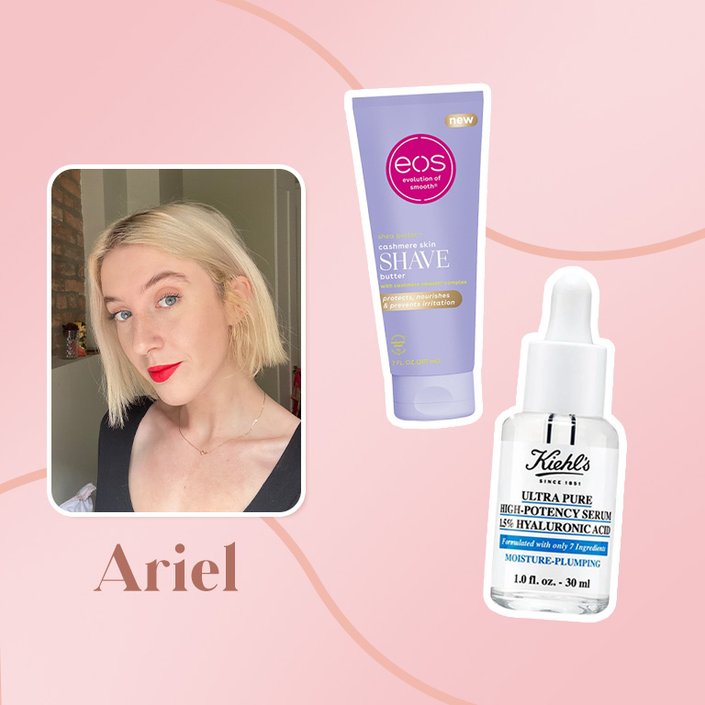 Jordan, Associate Editor
Since I have combination skin that gets oily easily, I am always looking for skincare products that combat shine and minimize the appearance of my pores. That's where the Rare Earth Powder Cleanser comes in. The powder-to-foam formula is activated with just a bit of water to give a gentle yet deep cleanse. The Amazonian White Clay in the formula absorbs excess oil, which is just what I need.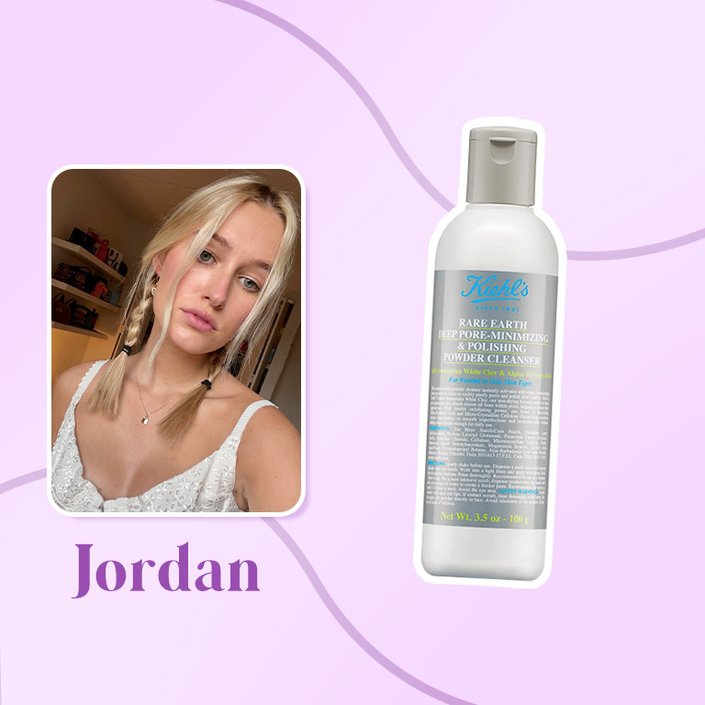 Kat, Social Media Editor
Recently, I've been noticing that my skin has been looking a bit dull when I wake up. For that reason, I've started using the IT Cosmetics Confidence in Your Beauty Sleep Cream, and I can confirm that I see a difference in my skin in the morning! My skin typically looks a little dry and dull in the morning, but this cream leaves it looking and feeling soft and hydrated. It's formulated with ceramides, adenosine and hyaluronic acid to create a rich cream that absorbs quickly into the skin. The best part? It doesn't transfer onto my pillow at night.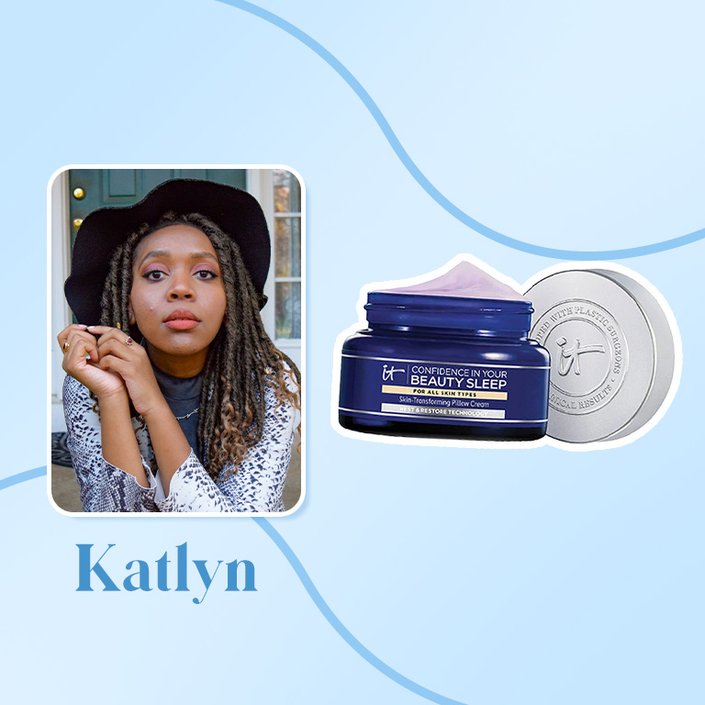 Read more

Back to top