How to Properly Exfoliate Your Face — Plus, How Often You Should Be Doing It
February 16, 2023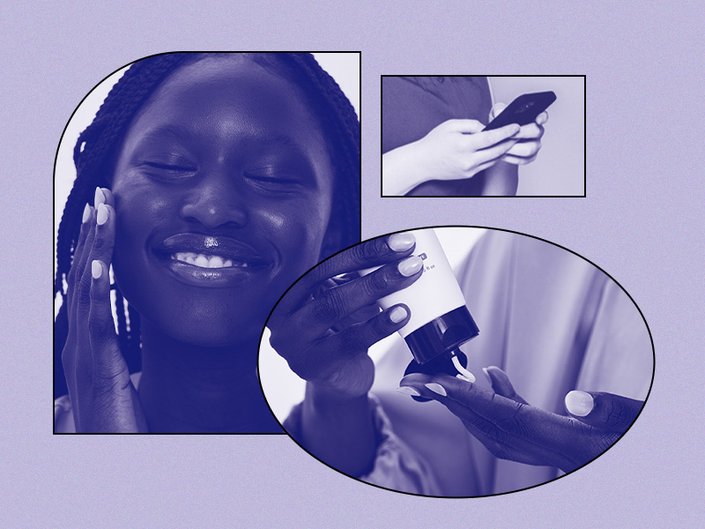 In case you're new to skincare, exfoliation is the process of sloughing away dead skin cells to reveal radiant glowing skin and it is an important part of a well-rounded skincare routine. But too much of a good thing isn't always good. While exfoliating your skin has a variety of benefits, doing so too often can sometimes be damaging. So how frequently should you exfoliate? And how exactly do you do it properly so that you are reaping only positive effects? Board-certified dermatologists Dr. Dendy Engelman and Dr. Lisa Nyanda-Manalo weigh in.
What Does Exfoliate Mean?
To understand how often you should exfoliate and the potential negative side effects of exfoliating too frequently, you must first understand what exactly it means to exfoliate. "The term 'exfoliate' means to remove a superficial layer of dry or dead skin by either chemical or mechanical methods," explains Dr. Nyanda. "Most people will exfoliate their skin using an agent such as a cleanser (chemical exfoliation) and may also use a brush to create more mechanical friction to remove that surface layer of dead skin."
What Happens If You Exfoliate Your Face Too Often?
"It's not hard to spot excessive exfoliation," says Dr. Engelman. Over-exfoliation can potentially exacerbate existing conditions, causing the skin's natural barrier to weaken. The resulting inflammation and redness could increase for those suffering from rosacea, while other cases may induce post-inflammatory hyperpigmentation, she says. Along with the visible signs, the now-weakened skin barrier can cause hypersensitivity and lead to clogged pores, which can sometimes result in breakouts.
After exfoliating, follow up with a moisturizer to nourish and soothe skin. Try using a formula containing ceramides. Right now we're loving the SkinCeuticals Triple Lipid Restore 2:4:2.
How Often Should You Exfoliate Your Face?
Exfoliating your face is important because the act "promotes the circulation of blood flow and allows for the removal of the dead skin cells that contribute to the dull or dry appearance," says Dr. Nyanda. "In addition, people who exfoliate their skin regularly may benefit from cellular turnover, which results in a more rejuvenated and youthful appearance of their skin."
However, you want to find the right balance of exfoliating frequently enough without over-exfoliating. Dr. Engelman says there's no one-size-fits-all answer to how often you should exfoliate. "Some people can only handle exfoliating once a week while others need it more regularly." As a rule of thumb, start by exfoliating once a week, but as your skin gets used to a product, ease your way into increasing frequency to two or three times a week. That said, there are a few factors that can help you determine the ideal frequency for yourself, including your skin type and the ingredients in the products you're using.
According to the American Academy of Dermatology (AAD), the more sensitive your skin is, the less often you should exfoliate your face. A good starting point is once a week. Try to use gentle products that contain soothing ingredients like the L'Oréal Revitalift Derm Intensives 5% Glycolic Acid Peeling Toner.
Those with oily skin may be able to handle stronger methods of exfoliation, according to the AAD. We recommend the CeraVe Acne Control Cleanser, which contains salicylic acid to slough off dead skin cells and target acne. The addition of ceramides and niacinamide keep it from stripping your skin.
How to Exfoliate Your Face in 5 Easy Steps
Ready to start incorporating facial exfoliation into your skincare routine? Follow these simple steps from Dr. Nyanda.
Step 1: Cleanse
Start your skincare routine the way you normally would — by cleansing. "Wash your face with a gentle cleanser, usually at lukewarm temperature," advises Dr. Nyanda. "Water that is too hot could lead to irritation."
Step 2: Apply Your Exfoliant
Whether you choose a chemical exfoliant, like a toner, or a physical exfoliant, like a scrub, now is the time to apply it. "Use your exfoliating scrub and apply to the face in all areas and be careful to avoid the area around your eyes and in the creases of your nose, as these areas may be more sensitive," says Dr. Nyanda. It's also worth noting that exfoliators come in many different forms. If you're using an exfoliating cleanser, your next step after cleansing might be rinsing and applying moisturizer. To ensure you're not over-exfoliating with your skincare lineup, consult with a board-certified dermatologist.
Step 3: Massage in Circular Motions
"Gently scrub the agent around the face in circular motions," explains Dr. Nyanda. "Avoid excessive scrubbing or deep manipulation as this could cause underlying skin damage. The target is the surface of the skin, so an aggressive scrub is not necessary."
Step 4: Rinse
After thoroughly (but gently) scrubbing your skin with the exfoliant of your choice, it's time to rinse it off with lukewarm water.
Step 5: Dry
Finish by drying your skin with a clean towel. Dr. Nyanda recommends lightly patting your face with the towel, rather than harshly rubbing, to avoid further skin irritation. Follow up your exfoliating with a moisturizer.
Do You Exfoliate Before or After Shaving?
If you're someone who shaves your face, Dr. Nyanda recommends exfoliating before shaving. "This will remove any dead skin cells or debris prior to shaving, thus preventing the facilitation of any skin irritation or damage that can occur to the skin as result from the shaving process," she says.
That being said, you'll want to avoid shaving on the same days that you exfoliate (in fact, shaving technically is a form of exfoliating). "I would not recommend exfoliating on the same day as shaving, as this could cause skin damage or irritation from the microtrauma created by the shaving device," warns Dr. Nyanda. "I suggest waiting at least one to two days after exfoliating to initiate shaving in order to allow the skin to heal."
The Best Facial Exfoliants
Formulated with glycolic acid and aloe vera, the L'Oréal Revitalift Derm Intensifies 5% Glycolic Acid Peeling Toner helps fade the look of dark spots and makes skin appear more radiant overtime. Immediately, your skin may feel smoother, more refreshed and clean after using it.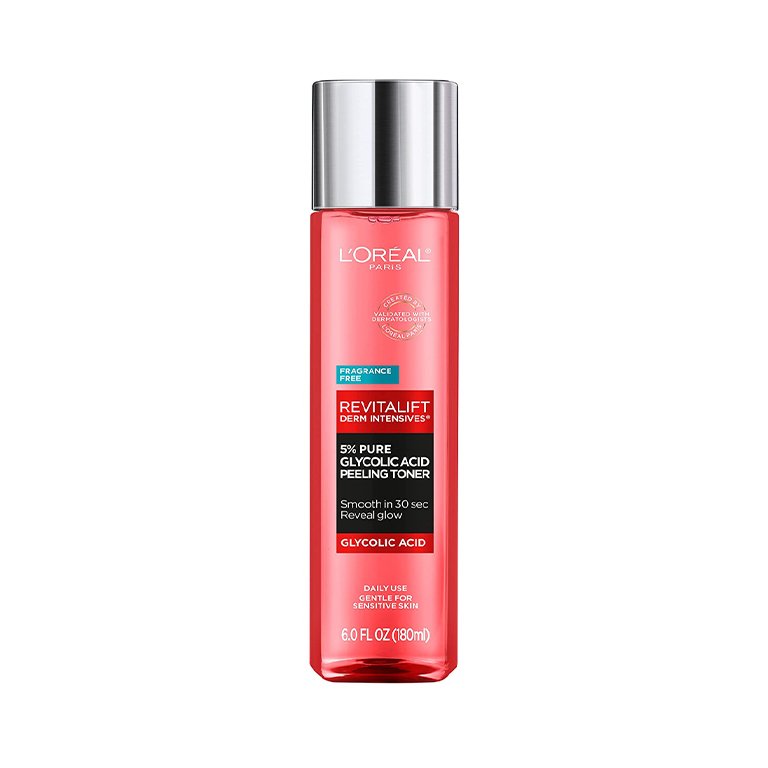 Salicylic acid is a powerful BHA, or chemical exfoliant, that is commonly used to address issues related to acne. The CeraVe Acne Control Cleanser is formulated with 2% Salicylic Acid to help clear breakouts and reduce blackheads. It also contains ceramides and niacinamide to hydrate and calm the skin.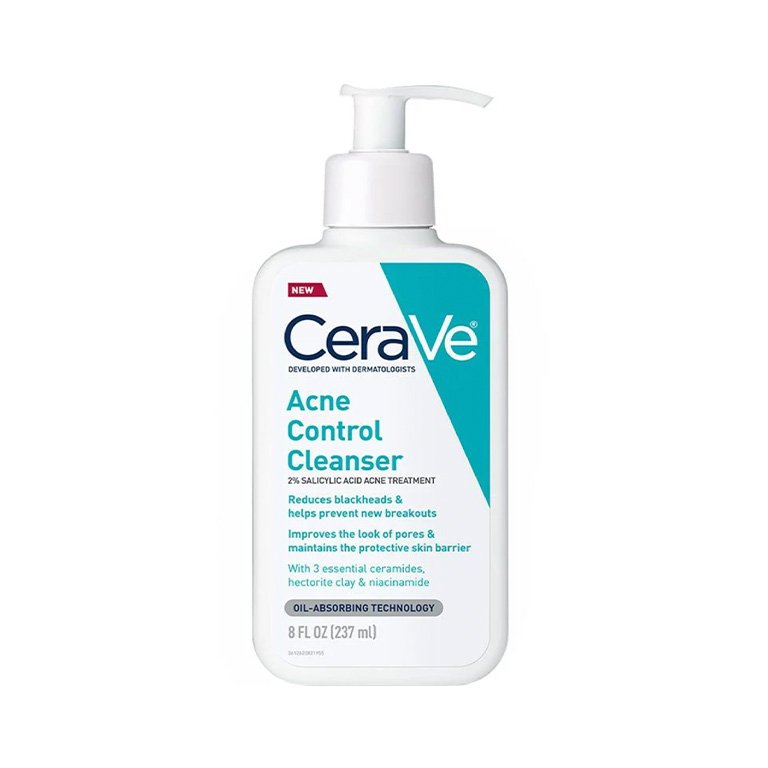 Made with kale, licorice root and green tea, the Youth to the People Mandelic Acid + Superfood Unity Exfoliant is like an antioxidant-packed green juice for your skin. This is a leave-on liquid exfoliant, so you don't rinse it off after applying. It works to clear your pores, smooth your skin texture, even out your skin tone and support your skin's protective barrier.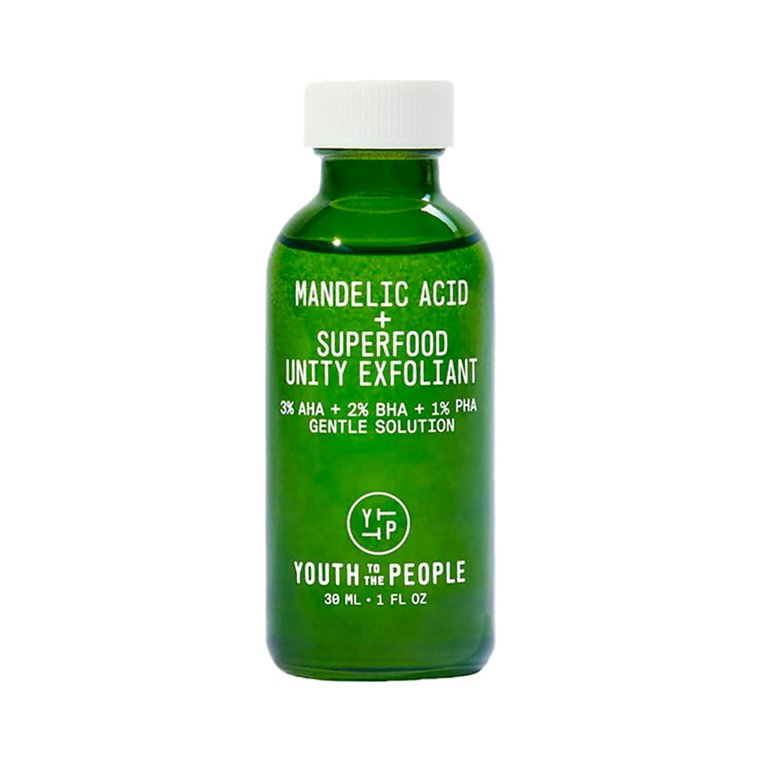 The Thayers Rose Petal Facial Toner has the effects of a good exfoliant, leaving your skin looking smoother, glowier and refreshed, but it also provides all-day hydration. Soothing aloe vera sets this formula apart and keeps your skin from feeling stripped or tight.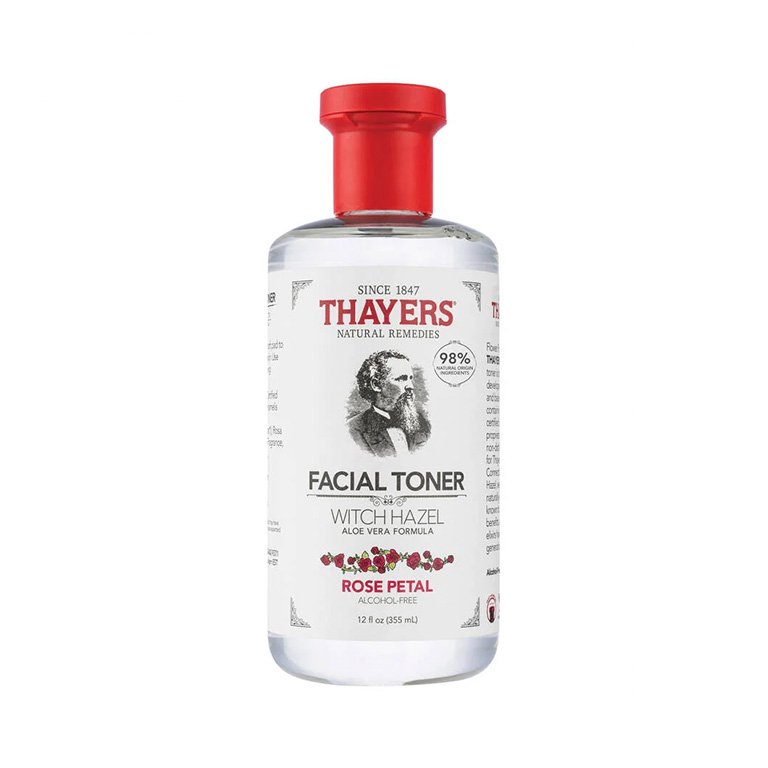 With a true 10% glycolic acid value, the SkinCeuticals Glycolic 10 Renew Overnight is a potent night cream that promotes cellular turnover to reveal healthy, glowing skin. The formula features a triple-action soothing complex that helps support your skin's moisture barrier overnight while you sleep.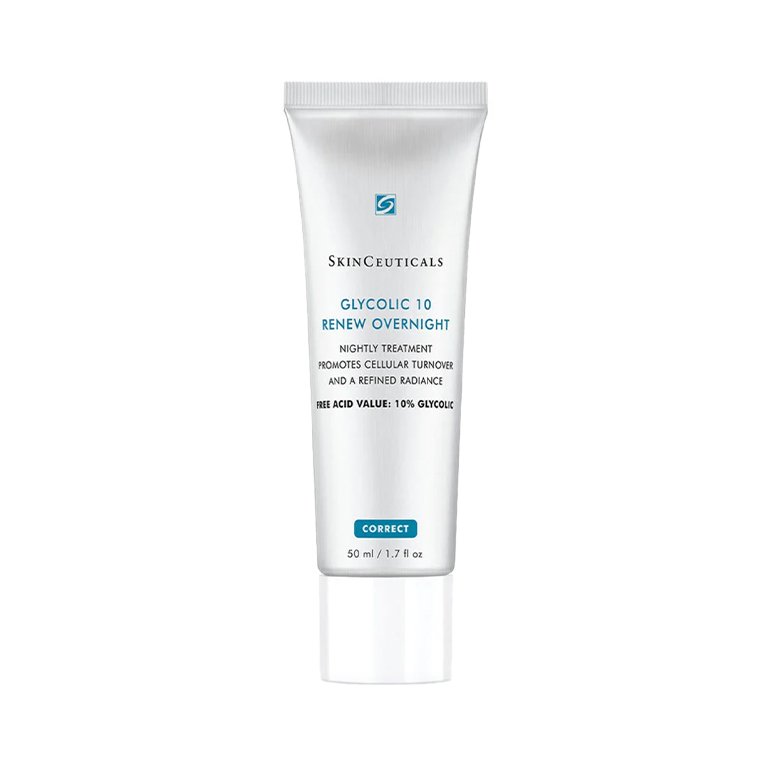 The La Roche-Posay Ultra-Fine Facial Scrub is a physical exfoliant that uses ultra-fine pumice particles to gently slough away excess dead skin cells without irritating sensitive skin. It has a refreshing, water-gel texture that you'll look forward to feeling on your skin each day.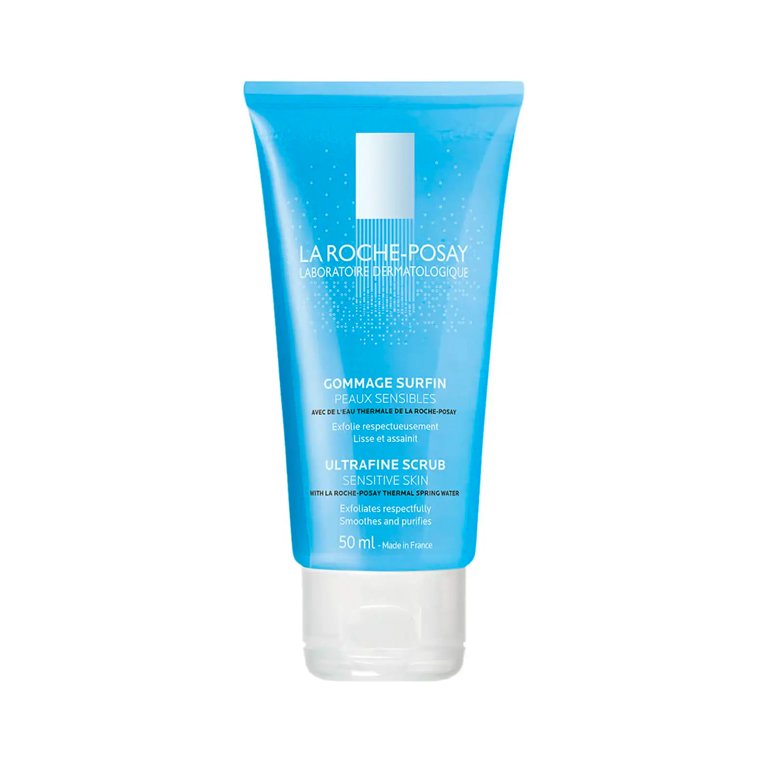 Combine cleansing and exfoliating into one productive step in your skincare routine with the Vichy Normaderm PhytoAction Daily Deep Cleansing Gel. This salicylic acid cleanser removes dirt, excess oil and impurities from your skin. It also targets acne blemishes, blackheads and clogged pores.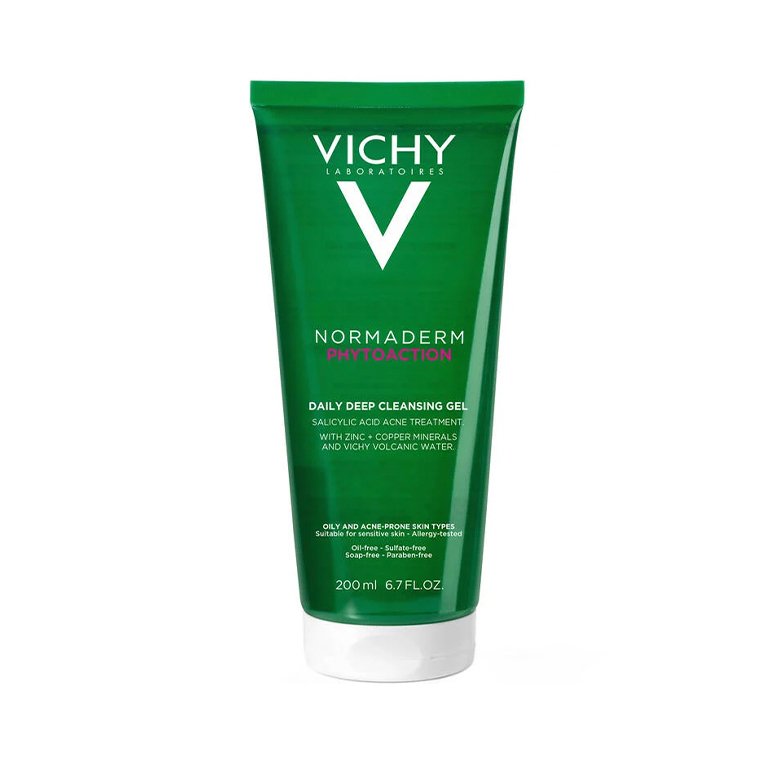 The Kiehl's Ultra Pure High-Potency 9.8% Glycolic Acid Serum is a potent yet minimally formulated serum that contains only seven ingredients to help refine your skin's texture. Apply two to three drops to clean, dry skin in the evening to get a smooth, glowing complexion with use over time. This serum boosts skin renewal and reduces the appearance of pores.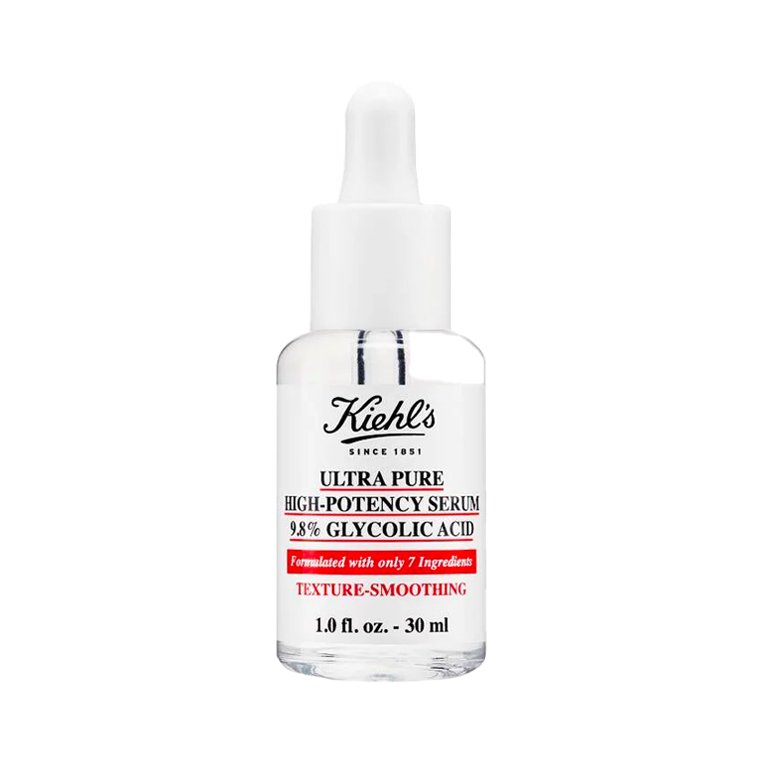 A leave-on mask, the Dr. Loretta Resurfacing Enzyme Polish makes exfoliating an indulgent, gentle ritual. Physical and enzymatic exfoliators help to get rid of dead skin cells while niacinamide and panthenol plump your skin, according to the brand. This mask also features sunflower oil, glycerin and coconut oil to deliver maximum hydration.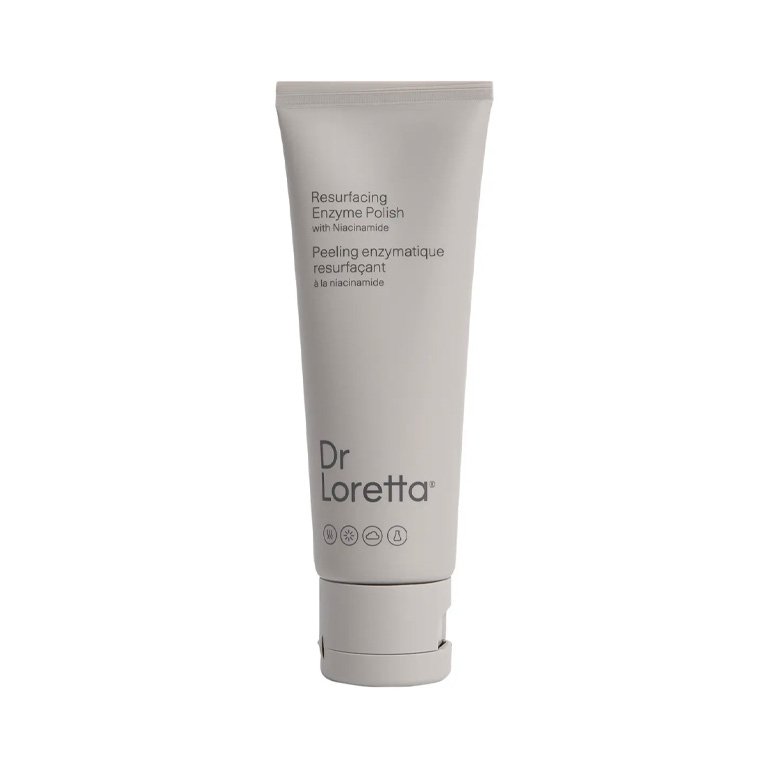 The Best Moisturizers to Use After Exfoliating
This anti-aging cream from SkinCeuticals helps restore three essential skin lipids — ceramides, natural cholesterol and fatty acids. These lipids help to repair the skin's moisture barrier and nourish aging skin. After using it, you may notice an improvement in your skin's smoothness, pores and radiance levels.
IT Cosmetics' fan-favorite anti-aging moisturizer targets ten signs of aging in just two weeks, including skin tone, texture, elasticity, plumpness, fine lines, wrinkles and more. It locks in hydration for up to 48 hours using ceramides and hyaluronic acid that help support a healthy moisture barrier.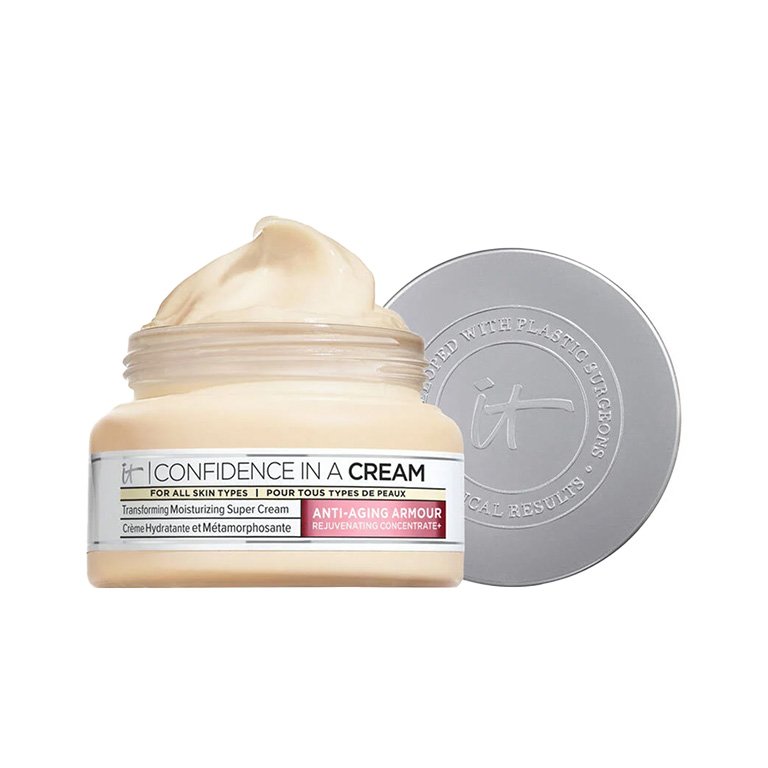 Additional reporting by Jordan Julian, Design: Juliana Campisi
Read more

Back to top