Derm DMs: Am I Exfoliating My Face Too Often?
February 01, 2022
Exfoliation is a great way to slough away dead skin cells to reveal radiant glowing skin, but too much of a good thing, isn't exactly good. While exfoliating your skin has a variety of benefits, doing so too often can be damaging. So how frequently should you exfoliate? New York City-based board-certified dermatologist Dr. Dendy Engelman weighs in. 
What Happens If You Exfoliate Your Face Too Often?
"It's not hard to spot excessive exfoliation," says Dr. Engelman. Over-exfoliation can potentially exacerbate existing conditions, causing the skin's natural barrier to weaken. The resulting inflammation and redness could increase for those suffering from rosacea while other cases may induce post-inflammatory hyperpigmentation, she says. Along with the visible signs, the now-weakened skin barrier can cause hypersensitivity and lead to clogged pores, which can sometimes result in breakouts.
After exfoliating, follow up with a moisturizer to nourish and soothe skin. Try using a formula containing ceramides. Right now we're loving the SkinCeuticals Triple Lipid Restore 2:4:2. 
How Often Should You Exfoliate Your Face?
Dr. Engelman says there's no one-size-fits-all answer to how often you should exfoliate. "Some people can only handle exfoliating once a week while others need it more regularly." As a rule of thumb, start by exfoliating once a week, but as your skin gets used to a product, ease your way into increasing frequency to two or three times a week. That said, there are a few factors that can help you determine the ideal frequency for yourself, including your skin type and the ingredients in the products you're using. 
According to the American Academy of Dermatology (AAD), the more sensitive your skin is, the less often you should exfoliate your face. A good starting point is once a week. Try to use gentle products that contain soothing ingredients like the L'Oréal Revitalift Derm Intensives 5% Glycolic Acid Peeling Toner. Formulated with glycolic acid and aloe vera, it helps fade the look of dark spots and makes skin appear more radiant overtime.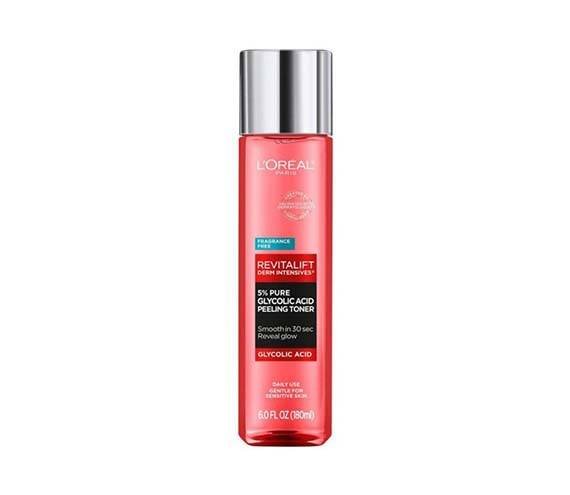 Those with oily skin may be able to handle stronger methods of exfoliation, according to the AAD. We recommend the CeraVe Acne Control Cleanser, which contains salicylic acid to slough off dead skin cells and target acne. The addition of ceramides and niacinamide keep it from stripping your skin.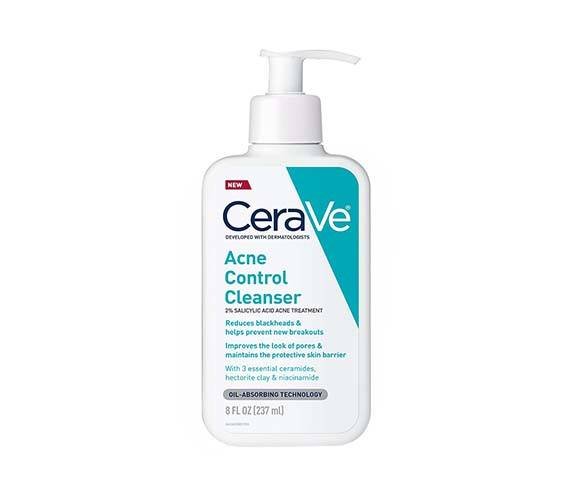 Design: Juliana Campisi
Read More: 
Do I Need to Exfoliate My Skin? A Derm Weighs In
7 Editor-Approved Exfoliating Products That Contain AHAs or BHAs
5 Lipo-Hydroxy Products for Smoother, More Even Skin
Read more

Back to top