The Best New Skincare Products to Add to Your Routine This October
October 03, 2022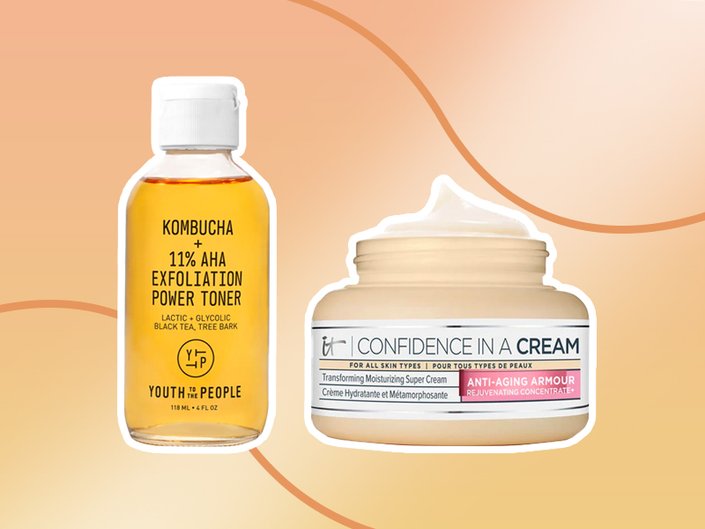 It's a brand new month, which means that new products are making their way onto store websites and shelves and into our medicine cabinets. These are the products Skincare.com's editors can't live without this October.
Victoria, Content Director
Shaving cream isn't something I normally wax poetic about, but this Field Trip product deserves the recognition. Formulated with ingredients like shea butter, vitamin E and birch sap, the translucent shaving lotion helps create a silky surface for my razor to gently glide over. I find a lot of shaving products to be drying and irritating, especially when they're loaded with synthetic fragrance, but this product is free of the latter and leaves my skin feeling hydrated, smooth and comfortable post-shave.
This isn't a new product, but my fresh tub of it deserves some praise. The occlusive formula is made with hyaluronic acid, ceramides and petroleum to help lock in moisture and restore the skin's barrier. I use it on dry patches on my elbows, on my cuticles or wherever my skin is screaming for some TLC. And if you're a fan of the slugging trend, it's great for layering over your moisturizer at night. I love that it's approved by the National Eczema Association, so I never have to worry about it causing flare-ups or making existing eczema patches worse.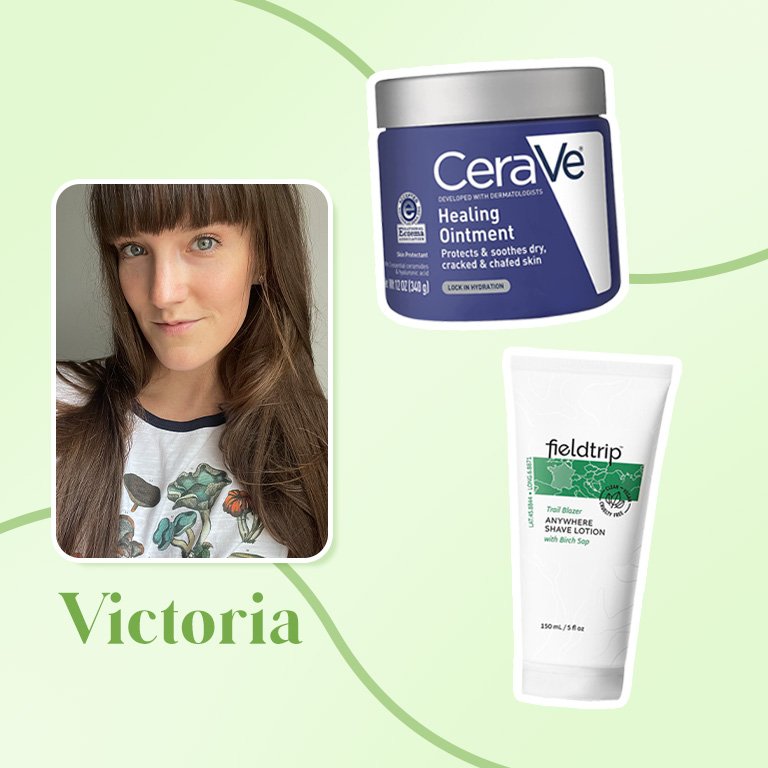 Alanna, Assistant Managing Editor
Seasonal changes don't always cooperate with my combination skin type, which is why I rely on powerful exfoliators around this time of year to help keep my acne in check. This potent toner has done just the trick, with 7% lactic and 3% glycolic acids. I apply this before bed on my dark marks and acne scars, and wake up with a smoother, brighter complexion. I have high hopes that seasonal breakouts will soon be a thing of the past with this in my arsenal.
Nothing screams fall quite like a warm, cider- and cinnamon-scented beauty product. This deodorant smells like autumn in a tube and will give you the ultimate sweet and cozy-smelling finish to your fall body routine (especially useful as the weather gets colder). The formula is also aluminum free and filled with good-for-your-skin ingredients like shea butter and coconut oil.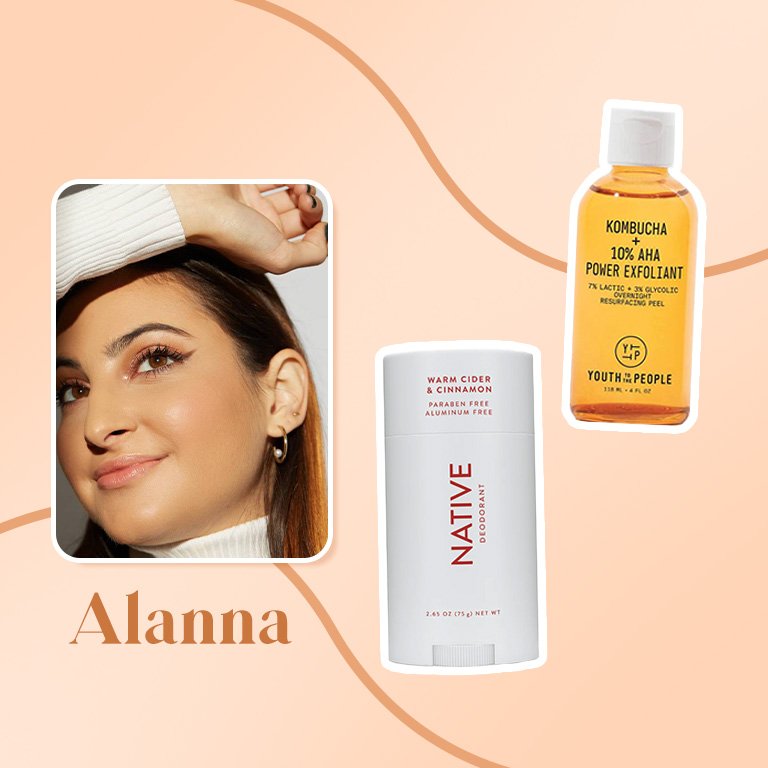 Ariel, Editor
I know what you're thinking — what could possibly be special about a cleansing pad? But after my first time using these, I've completely ditched the disposable cotton rounds I once used to take my makeup off every night. These pads are made from the softest microfiber. They don't rub or tug against your skin, they wipe away makeup super easily with micellar water and they're easy to clean with just warm water and a cleanser. They're also washable, and each pad lasts up to 1,000 washes! That makes them much less wasteful than the three or more cotton rounds I used to throw away each night. Plus, I never have to worry about running out of these, since they can be reused so many times.
Urea is an ingredient that's long been lauded for super dry, eczema-prone skin, but it can be hard to find a urea cream that doesn't feel heavy or thick on the face. This one solves that issue, with a super silky consistency and a non-greasy texture that sinks in fast. It leaves my dry skin feeling significantly softer and smoother, and I love the fact that it's fragrance-free.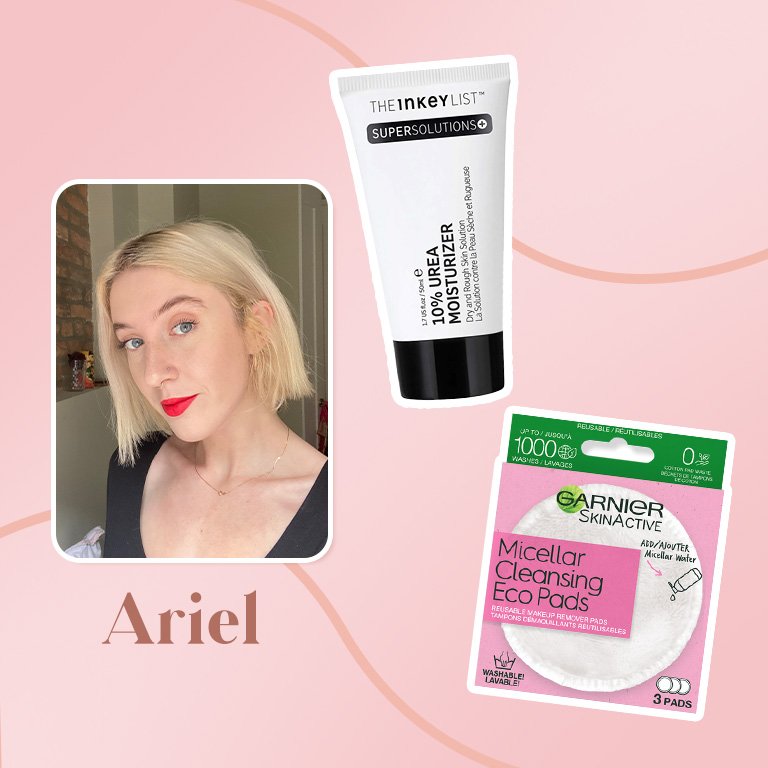 Jordan, Associate Editor
Ever since I learned that it's a good idea to start using anti-aging skincare products as early as your 20s, I've been on the hunt for the best ones, and this luscious hydrating moisturizer is an instant top contender. A revamped version of already-iconic IT CosmeticsConfidence in a Cream, this new formulation tackles a whopping ten signs of aging — including uneven skin tone, fine lines and wrinkles. The best part? It keeps my skin hydrated for up to 48 hours, which is absolutely essential going into the colder, drier months ahead.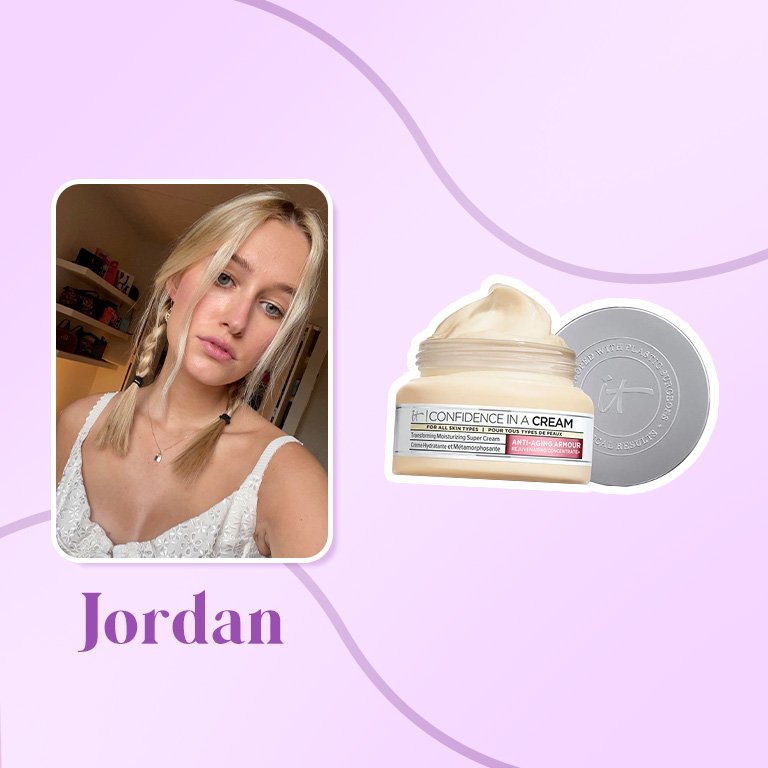 Trishna, Assistant Editor
Sometimes I wake up with dry skin, and while I used to slather on moisturizer the second I woke up, this nighttime cream has changed the game for me completely. When I apply this as the last step of my nighttime skincare routine, I wake up with noticeably hydrated skin that lasts throughout the entire next day.
This jelly-to-foam cleanser is my perfect daily face-wash formula. With aloe vera included in the formula, my skin gets the right dose of hydration and care every day. Since beginning to use this face wash, I've noticed a considerable difference in the softness and texture of my skin, as well as an evening out of my complexion.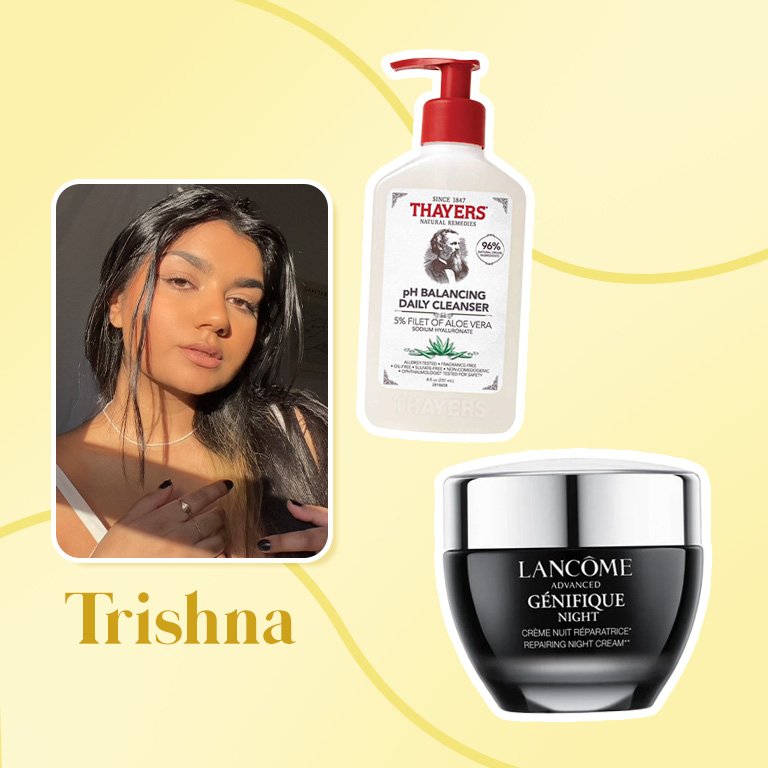 Design: Juliana Campisi
Read more

Back to top