Our Editors Are Obsessing Over These New Fall Skincare Products
September 01, 2021
It's a brand new month, which means that new products are making their way onto store websites and shelves and into our medicine cabinets. These are the products Skincare.com's editors can't live without this September.
Alanna, Assistant Managing Editor
L'Oréal Paris Revitalift Derm Intensives 5 Percent Glycolic Acid Peeling Toner
Toner is an absolute staple in my skincare routine because it always seems to tame my oily-to-combo complexion. This is why I was so stoked to hear that L'Oréal Paris was dropping a glycolic acid-infused formula that works to improve skin clarity and radiance in as little as thirty seconds. Spoiler alert: this lives up to the hype and I can't go a day without it — my skin has never appeared more detoxed and radiant all at once! 
Native Oat Milk Latte Deodorant 
There's not much else I love in the fall than switching up my scents. Not only do I reach for muskier perfumes, I also like to swap out my deodorant for something that feels a little more fall. Cue: this oat milk latte deodorant that I haven't been able to get enough of. It smells just like the real thing and instantly makes me excited for a cozy, fall day. Move over pumpkin spice, this is the scent that's taking over.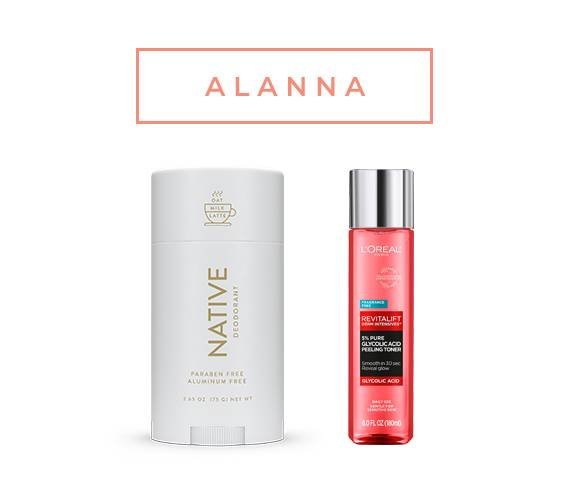 Jaz, Senior Editor 
Garnier Green Labs Retinol Berry Super Soothing Serum Cream
Ever since entering my 30s, I've been adamant about having a retinol in my skincare rotation, but they can be pricey. Garnier's first-ever retinol doesn't disappoint and at $21.99,  it's affordable. It's a vegan pure retinol formulated with açai to set off irritation that retinols are known to cause sometimes — plus, it multitasks as a night cream and an eye cream. When my sample runs out, I won't hesitate to purchase.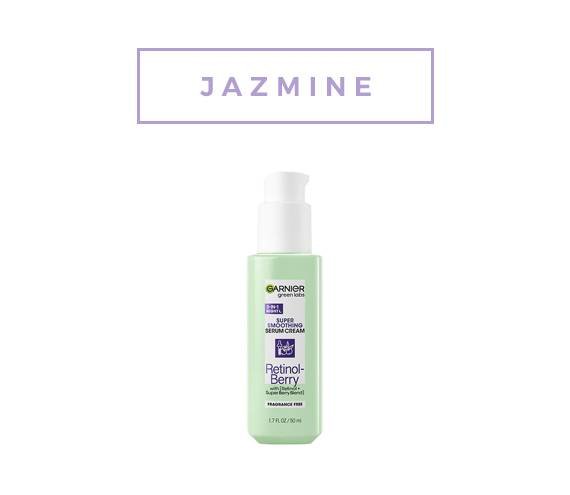 Ariel, Associate Editor
IT Cosmetics Bye Bye Lines Hyaluronic Acid Serum
As someone with dry, sensitive skin, hyaluronic acid serums are my go-to for reinvigorating my complexion and giving it a much-needed dose of hydration. This one by IT Cosmetics is lightweight, fragrance-free and includes vitamin B5 to attract and seal in moisture. I apply it post-cleanser and before I put on my moisturizer. 
This stuff deserves the hype it's gotten on social media. It smells warm and sultry, like vanilla and spices, with no trace of a traditional sunscreen smell, and it leaves the most luminous glow on the skin. I'm a huge body oil fan, but slathering myself in vitamin E oil (as I used to do) is practically begging for a sunburn. With this product, my skin shines and gets the SPF protection it needs.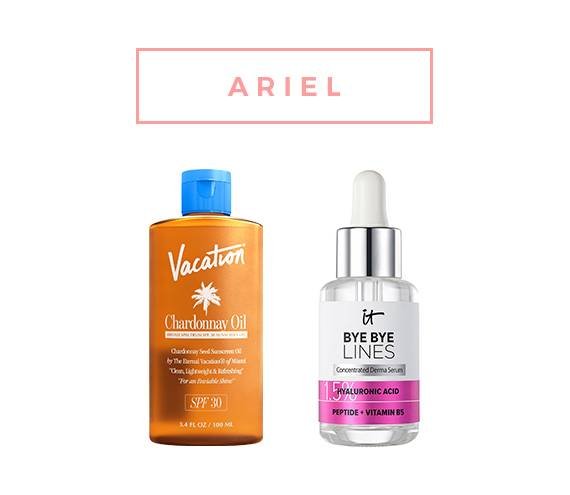 Mary, Associate Editor
This makeup-skincare hybrid is like a filter in a tube. Infused with brightening mallow, glycerin and hyaluronic acid, the lightweight formula provides just enough coverage to even out my skin tone while still letting my freckles shine through. On days when I'm in a hurry, I smooth this onto my face for an effortless, dewy finish that lasts for 24 hours.
UpCircle Eye Cream with Maple and Coffee
Although I absolutely despise drinking coffee, I love it in my skincare routine. This gentle eye cream is made with antioxidant-rich coffee and anti-inflammatory maple bark extract to help reduce puffiness, brighten dark circles and moisturize the delicate eye area. Not only have my eyes looked more awake since using it, but I've felt good knowing that the product is crafted using repurposed coffee grounds that would otherwise end up in a landfill. Plus, the delightful maple-coffee scent makes me even more excited to apply it when I wake up in the morning.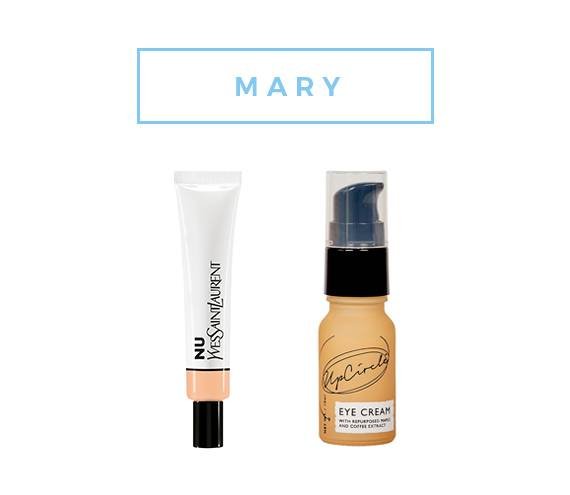 Caitlyn, Assistant Editor
While the future of mask-wearing is in limbo these days, one thing is for certain: my super-sensitive, acne-prone skin is in need of some major TLC. Thankfully, CeraVe's Acne Control Gel, a full-face acne treatment gel, launched at just the right time. Ever since I started applying this glycolic, lactic and salicylic acid-infused gel to my skin each night, I've noticed a clearer, smoother and less-blemished complexion.
Alpha-H Hyaluronic 8 Super Serum
Because the heat is not my friend, I've spent the last few weeks hiding out in the air conditioning. Although the cool, dry temperature makes me feel more comfortable, my skin has become incredibly dry. So, in an effort to restore my skin's usual healthy, dewy texture, I reached for this serum that is, in fact, super. Created by the minds behind the cult-favorite Alpha-H Liquid Gold Exfoliating Treatment, this hyaluronic acid serum goes above and beyond my expectations. Not only does it bring much-needed life back to my dry, dull complexion, but it also gives me an out-of-this-world hydration boost that I've never experienced before. 
Alyssa, Assistant Editor
Herbivore Aquarius Pore Purifying Clarity Cream
While I love the look of glowy skin, I have an oily skin type, so I need a daily moisturizer in the warmer months that won't contribute to excess shine. This new, lightweight, creamy moisturizer from Herbivore is perfect for this time of year. While it absolutely provides my skin with enough hydration during the day, it has a semi-matte finish that feels soft and looks gorgeous under makeup, sans the overly shiny look. 
L'Oréal Paris Revitalift Pressed Night Moisturizer with Retinol, Niacinamide
My daytime skincare routine is pretty simple, but at night, I like to apply products with high concentrations of actives to address skin texture, dark spots and blemishes. So when I heard about this new nighttime moisturizer formulated with retinol and niacinamide, I was so excited to get my hands on it. Upon first application, I was immediately impressed with the soft, gel-like consistency. It absorbed into my skin quickly, provided hydration through the night and left my skin feeling smooth the next morning. I'm looking forward to seeing how it improves my skin texture with continued use.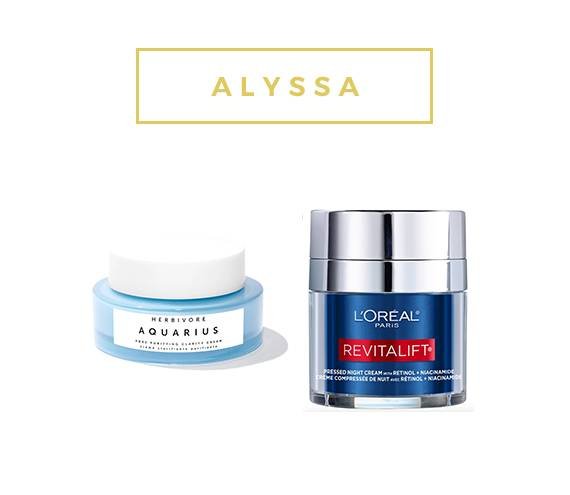 Design: Hannah Packer
Read More:
What's the Difference Between BB, CC and DD Creams?
Read more

Back to top