These Are the Best Skincare Products to Shop in September
September 01, 2022
It's a brand new month, which means that new products are making their way onto store websites and shelves and into our medicine cabinets. These are the products Skincare.com's editors can't live without this September.
Victoria, Content Director
I have dry, sensitive skin and struggle with rosacea, so the latest Skinceuticals launch was right up my alley. And as the brand's first foray into the essence market, it does not disappoint. Formulated with a mix of botanical extracts, like cucumber, thyme and rosemary, plus glycerin and hyaluronic acid, the mist is designed to help soothe, instantly hydrate and immediately reduce redness in the skin. While it's a perfect pre-moisturizer step in the morning, my favorite time to apply it is in the middle of the day when my skin is hinting at a re-up of hydration. It disperses in a super fine mist, so I never have to worry about it smudging my makeup.
cocokind Tinted Lip Shield (Coming Soon)
In my opinion, it is difficult to find a good SPF-infused lip product — let alone one that provides a pretty wash of color and feels comfortable on the lips. But cocokind delivered with the launch of the new Tinted Lip Shield — an SPF 24-infused product designed to lock in moisture and was formulated in partnership with the brand's 30,000-member community. I road-tested it at the beach a few weeks ago and loved how light it felt on my lips. It gave me peace of mind knowing the product was helping to defend my delicate skin against UVA/UVB rays, and I appreciated the pretty rosy hue it imparted on my lips.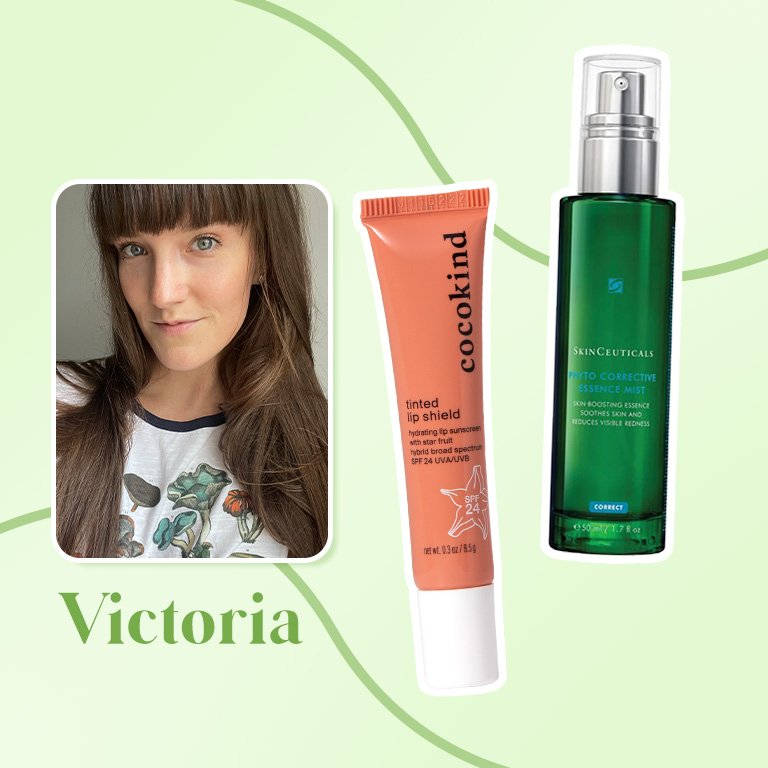 Alanna, Assistant Managing Editor
My combination skin loves a water-based moisturizer, so when this new formula with hyaluronic acid and ceramides dropped, I knew I had to test it out. The plumping formula helps reduce the appearance of fine lines and works to effectively hydrate dry patches and areas — making it ideal for my combination skin which can get moody when cold weather rolls around. After trying this for a few weeks, I'm no less than obsessed with the gel-cream consistency, quick absorption and smooth finish it delivers. My skin looks bouncy, smooth and even-textured, and it pretty much has everything I want out of a moisturizer. This is definitely a new staple in my fall beauty regimen, and I can't wait to keep using it for months to come.
I abide by taking care of all crevices of my skin, including my brows and lashes. This peptide-infused boosting serum has done just the trick to help give me strong hairs in these areas. It contains vegan keratin, hyaluronic acid and pro-vitamin B5 to help condition and promote healthy lash and brow growth, and I've seen a noticeable improvement since I started using it.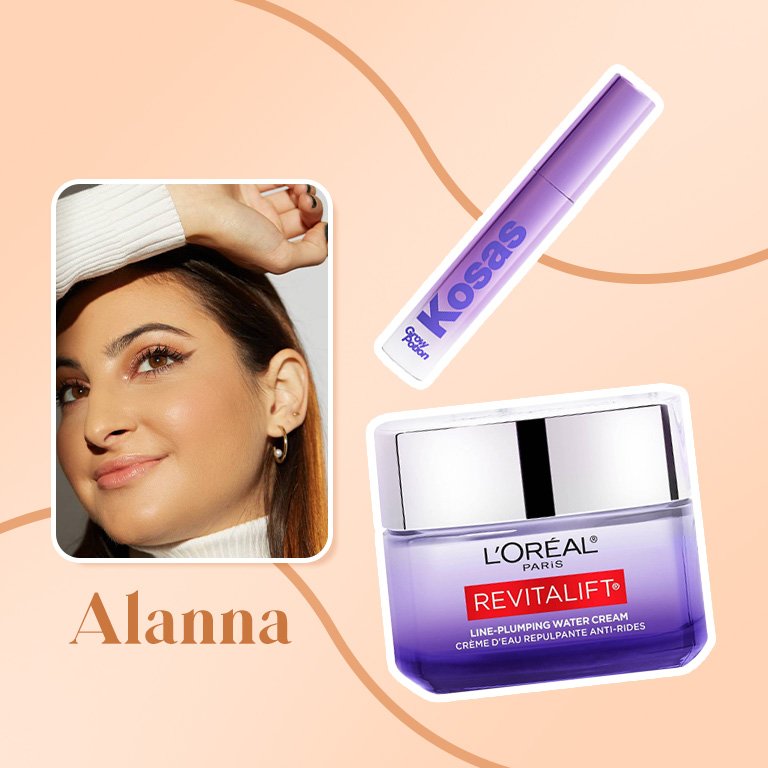 Ariel, Editor
I have dry, sensitive skin, so I love a rich night cream. This vitamin E-infused option has been my go-to lately. It gives me smoother, softer skin with a glow,and despite being so hydrating, it feels deceptively lightweight when I apply it. It's also great for repairing the skin's moisture barrier, which is key for preventing dryness and inflammation.
I cannot resist a facial mist. They're perfect for dampening the skin before applying hyaluronic acid, prepping the skin before makeup or just spritzing on top of makeup for a midday cooldown. This formula features anti-inflammatory ingredients like cica (aka centrella asiatica), mint and aloe vera extract to soothe redness and give the skin a fresh-faced glow. Sometimes products with fragrance irritate my skin, but so far this mist has given me no problems. The light, fresh scent is a welcome pick-me-up in my skincare routine.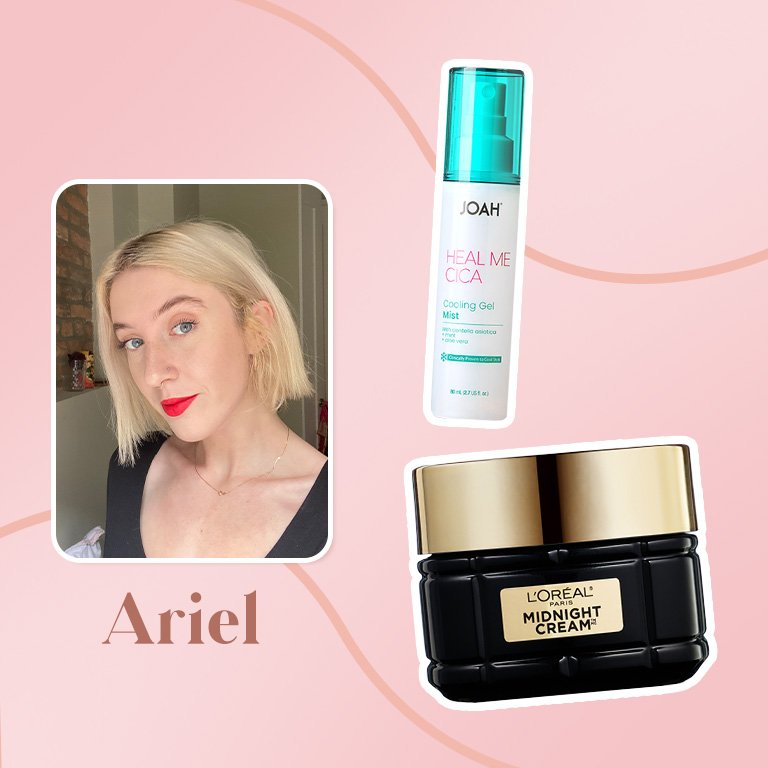 Trishna, Assistant Editor
In the hot summer months, I like to give my skin a little bit extra care. For me, that means taking the extra time to make sure my makeup is thoroughly removed and my skin under it is staying hydrated and cleansed. The Garnier SkinActive Micellar Cleansing Water with Hyaluronic Acid + Aloe has been irreplaceable for me this summer. In addition to sweeping away all my makeup, I love how soft the aloe makes my skin.
After you try the Thayers Cucumber Facial Toner, there's no going back; it's like getting a spa facial treatment right in your own bathroom. The cucumber is cooling and soothing, adding a refreshing feel to the classic Thayers toner formula.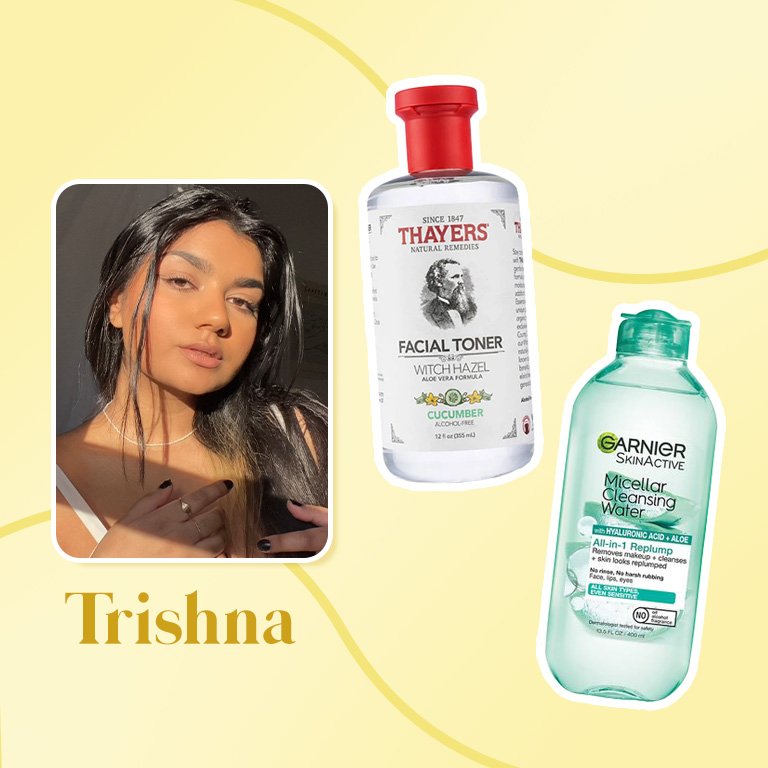 Design: Juliana Campisi

Read more

Back to top