Our Favorite Exfoliating Facial Cleansers for Smooth, Radiant Skin
September 13, 2022
We often sing the praises of exfoliation because the practice is a major contributor to a smooth, radiant complexion. And as we've explained, exfoliation can be done in several ways — physically or chemically — as well as with different types of products, like masks, treatments, toners and even cleansers.
If you're on the hunt for a cleanser that is designed to help slough away dead skin cells from skin's surface in addition to cleansing away dirt and excess oil, you're in luck because we're sharing our favorites below. Whether you're looking for a gentle scrub or a formula that utilizes the power of acids or enzymes to dissolve dead skin cells from the surface, there are options for everyone.
Our Favorite Glycolic Acid Exfoliating Cleanser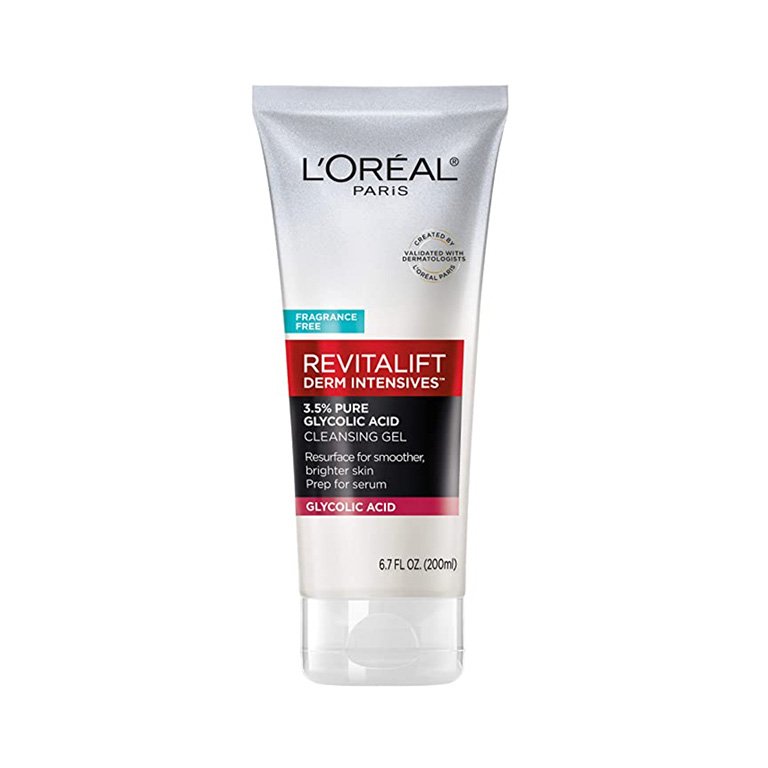 If you're looking for a drugstore exfoliating cleanser that's powered by glycolic acid for chemical exfoliation, this is a great option for you. Glycolic acid is an alpha-hydroxy acid known to exfoliate skin, which improves the appearance of skin' complexion. In addition to cleansing and exfoliating the skin, this creamy cleanser feels cooling upon application, making it a refreshing pick perfect for summertime.
Our Favorite Salicylic Acid Exfoliating Cleanser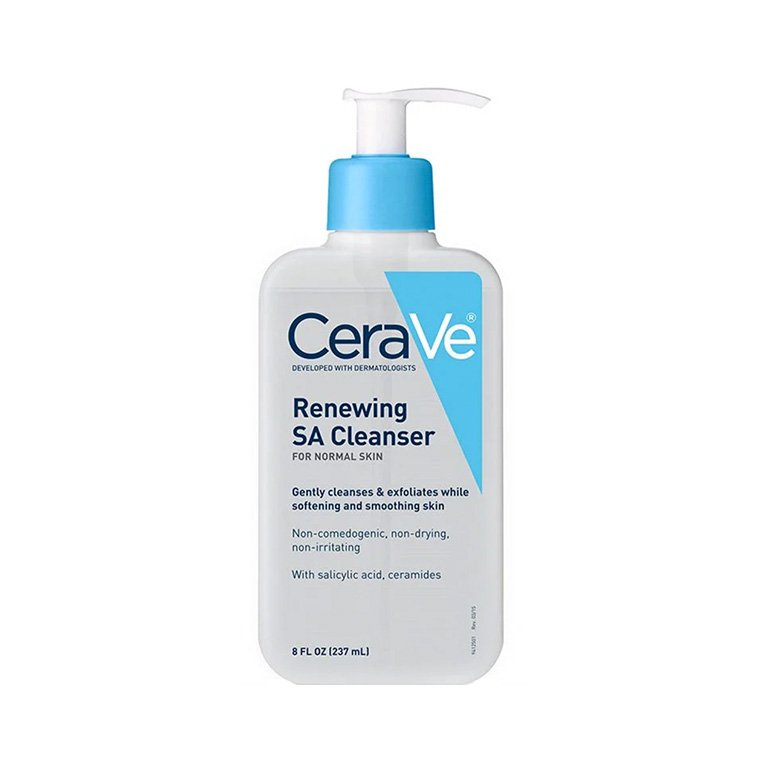 Salicylic acid is a beta-hydroxy acid which works to exfoliate and smooth rough skin, and this gentle cleanser formulated with the beloved skincare ingredient is an excellent choice for the face and body. The formula also contains niacinamide, hyaluronic acid and ceramides to help soothe, brighten and nourish the skin's surface.
Our Favorite Gentle Exfoliating Scrub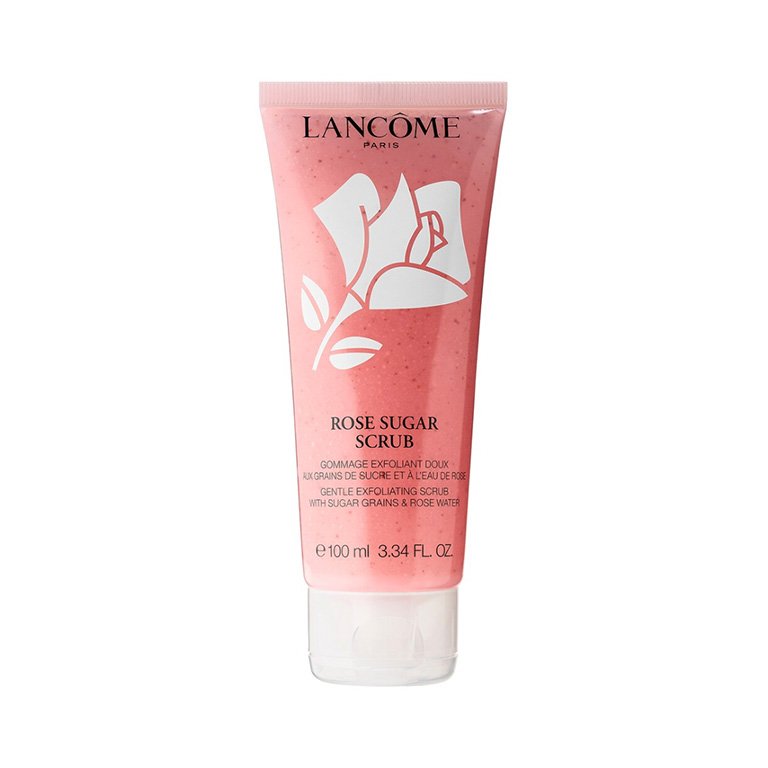 If you prefer physical exfoliating products over chemical options, this gentle sugar scrub is for you. Delicate sugar particles are suspended in the smooth, gel cleanser to carefully buff away dead skin cells from skin's surface while creating a warming, spa-like effect on the skin.
Our Favorite Exfoliating Cleanser for Dry Skin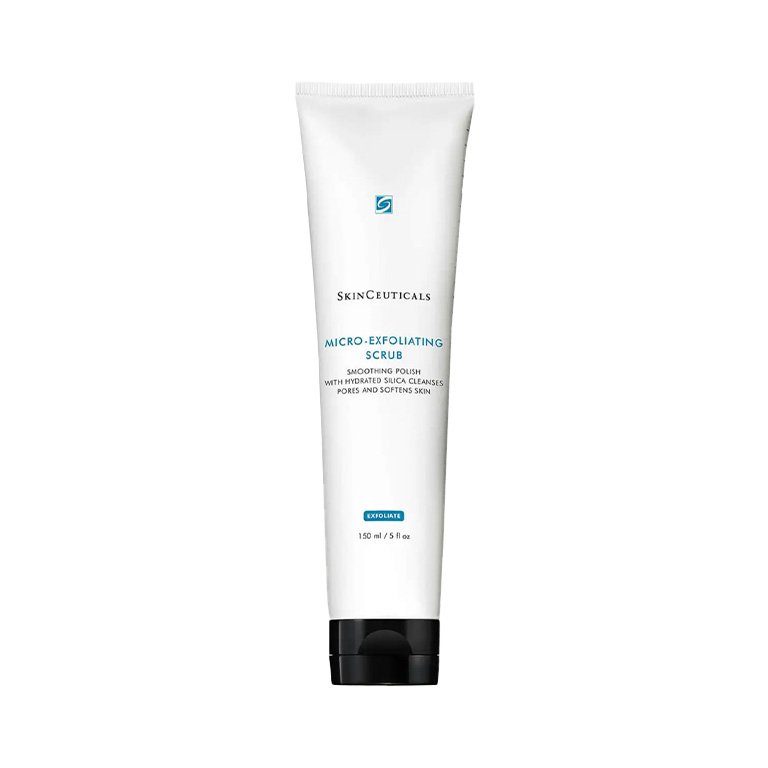 People with dry skin often fear that exfoliation will be too stripping, but this pick demonstrates that's not the case. The gentle exfoliating formula is powered by hydrated silica to cleanse the pores and gently slough away dead skin cells from skin's surface. It also contains glycerin and aloe to help soothe, hydrate, and promote a healthy skin barrier.
Our Favorite Exfoliating Cleanser for Oily Skin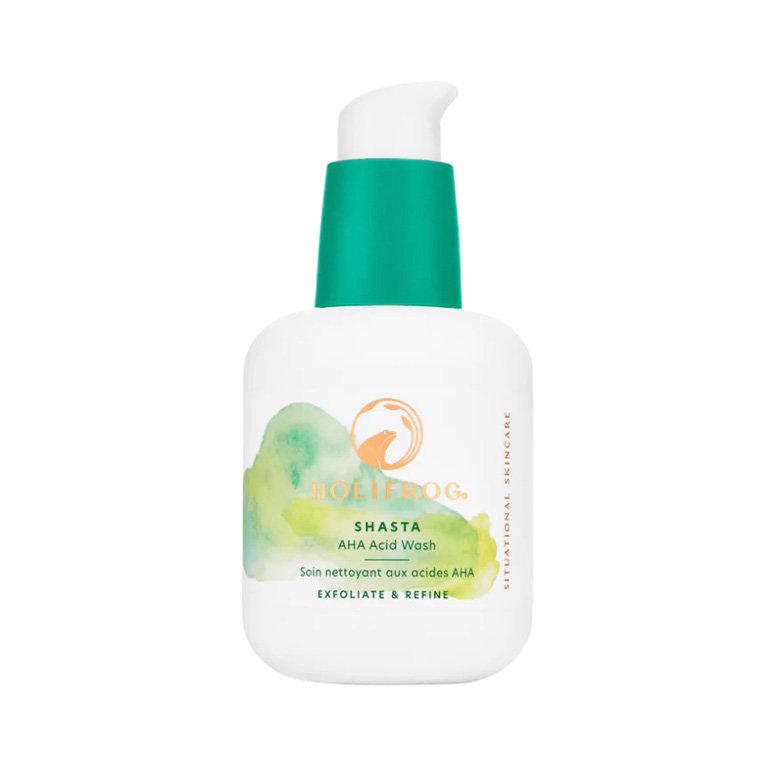 Finding an exfoliating cleanser that can cut through excess oil to address clogged pores and rid dead skin cells is a must for people with oily skin — and this cleanser does just that. According to the brand, it's formulated with an exfoliating acid blend containing mandelic acid, glycolic acid and lactic acid, to dissolve grease and dead cell buildup on skin's surface and reveal a smoother, more luminous complexion. We also love that it can help reduce breakouts without stripping the skin.
Our Favorite Exfoliating Cleanser for Blemish-Prone Skin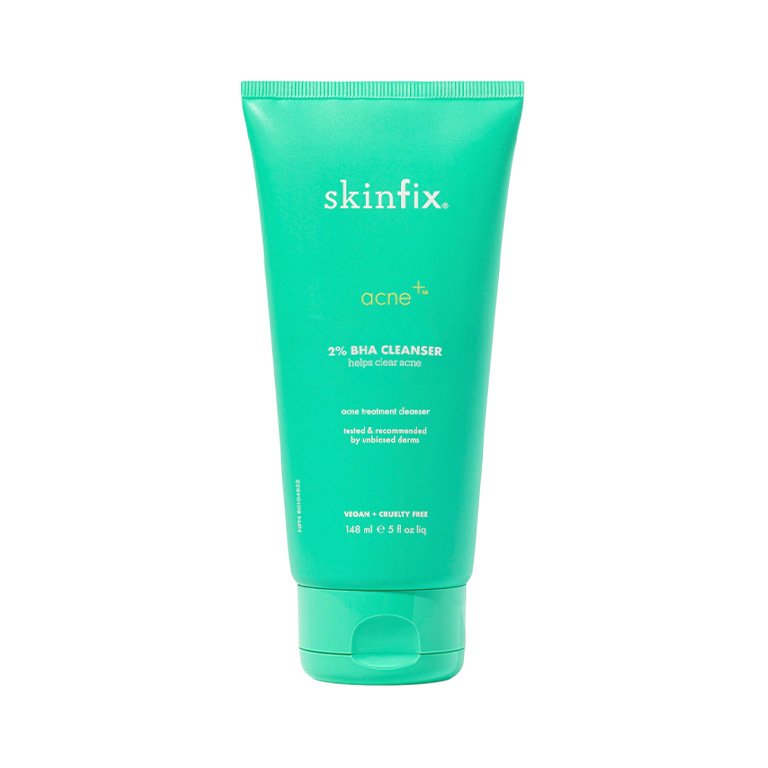 Regular exfoliation may be beneficial for blemish-prone skin as it and helps keep dead skin cells on skin's surface from clogging your pores. According to the brand, this cleanser is great for people who experience breakouts because it contains a blend of exfoliating acids — including salicylic acid, which is known to help with breakouts— while remaining free from fragrance, non-comedogenic and non-stripping. We also love that it contains azelaic acid, which can be helpful in diminishing the appearance of dark spots resulting from breakouts.
Our Favorite Exfoliating Cleanser for Mature Skin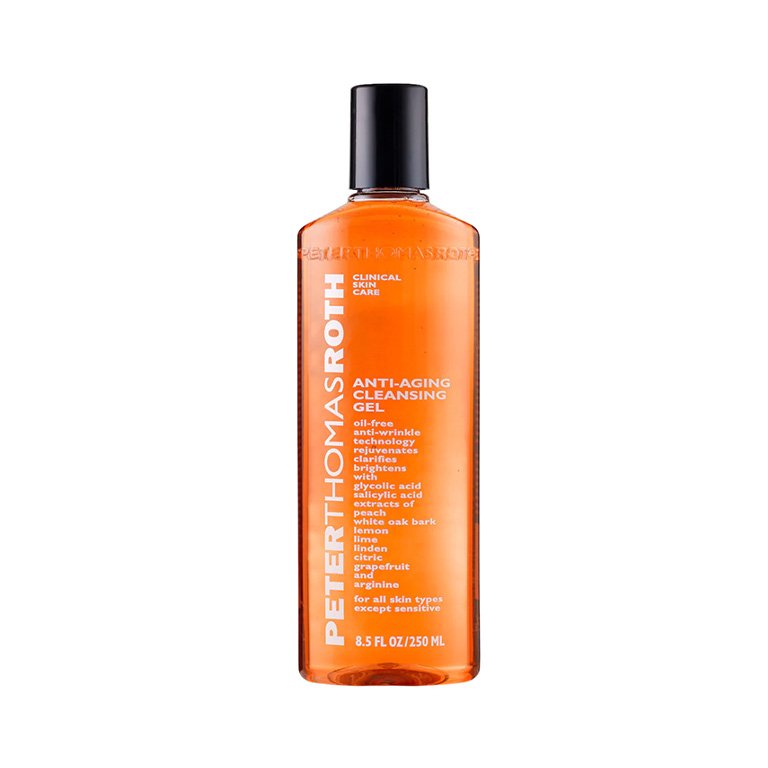 Keeping dry patches and dead skin surface cell buildup at bay is one way to help maintain a youthful glow. According to the brand, this anti-aging exfoliating cleanser helps people with mature skin do that thanks to salicylic acid and glycolic acid in the formula. These exfoliating acids work to address rough skin texture, while white oat bark extract can help to brighten the appearance of the skin.
Photographer: Chaunte Vaughn
Creative Director: Melissa San Vicente-Landestoy
Art Director: Hannah Packer
Associate Creative Producers: Becca Solovay, Hannah Lee
Digital Tech: Sam Kang
Photo Assistant: Hannah Lewis-Lopes
Makeup Artist: Jonet Williamson
Hair Stylist: Akihisa Yamaguchi
Wardrobe Stylist: Alexis Badiyi
Wardrobe Assistant: Alex Varacchi
Model: Aminata
Read more

Back to top