This Is the Best Barrier Repair Cream I've Tried for Dry Skin
June 15, 2023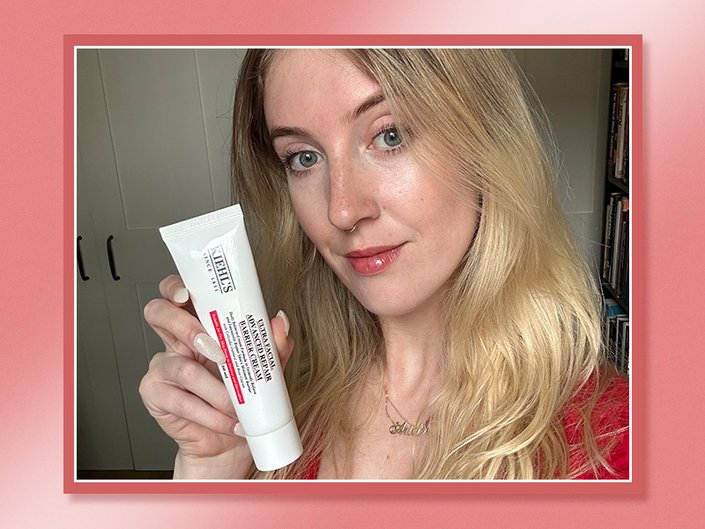 The moisture barrier has been a hot topic in skincare lately, for good reason. Think of your skin's moisture barrier as a protective shield that locks in necessary moisture and also helps to protect your skin from pollution. When your moisture barrier is compromised, you might notice more dryness, which can lead to redness and discomfort. When your skin barrier is compromised, it loses even more hydration, which can cause the problem to worsen and hinder the skin's natural repair process. Barrier repair products, like the Kiehl's Ultra Facial Advanced Repair Barrier Cream, are formulated to support the skin's natural moisture barrier by hydrating and locking in moisture, thereby supporting the skin's natural repair process, as well as soothing redness and irritation due to dryness. Kiehl's sent me the cream to review, and as someone with dry, sensitive skin, I couldn't wait to try it. Keep reading for my full review, below.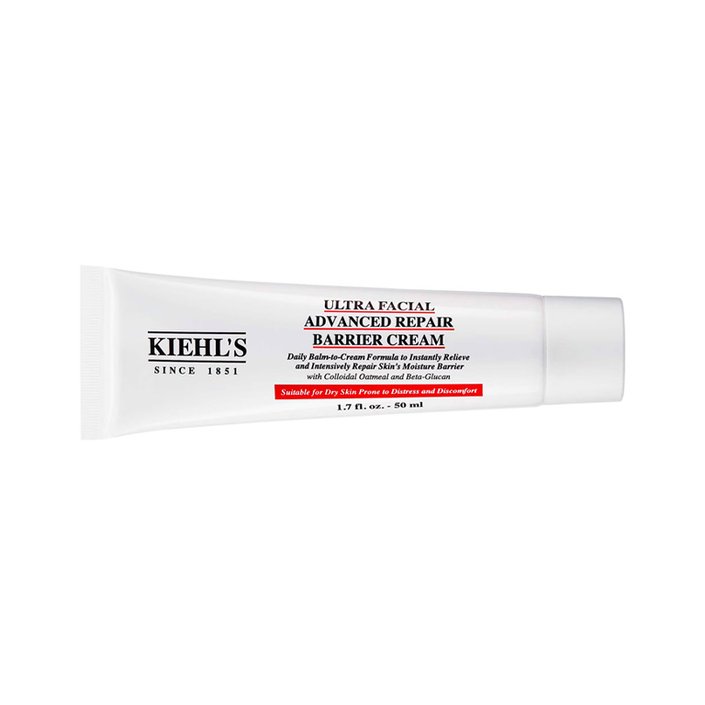 The Kiehl's Ultra Facial Advanced Repair Barrier Cream Formula
The Kiehl's Ultra Facial Advanced Repair Barrier Cream is a balm-to-cream formula that comes in a squeezable, toothpaste-like tube for easy application. It is formulated with Kiehl's Advanced Barrier Technology,including beta-glucan complex and colloidal oatmeal, helping to seal in moisture and improve the skin's moisture barrier function within an hour of using it. Lipids are key for keeping skin hydrated, and they tend to deplete as we age, which is another reason why maintaining a healthy moisture barrier is essential for healthy-looking skin.
The cream is suitable for dry, very dry and sensitive skin. The results? Soft, smooth skin that feels comfortable, with less dryness-induced irritation and redness.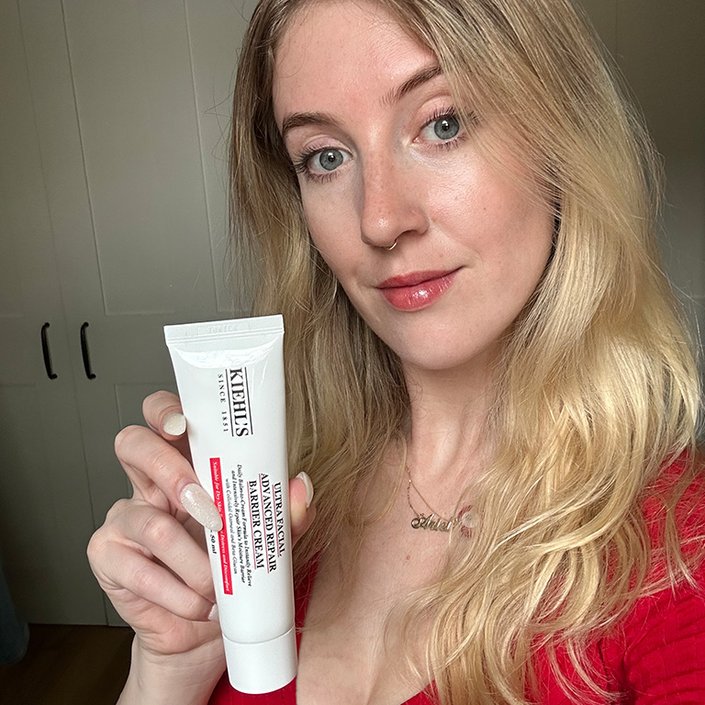 My Review of the Kiehl's Ultra Facial Advanced Repair Barrier Cream
My main skincare priority is moisture, so I couldn't wait to get my hands on this barrier cream. It didn't disappoint — a tiny dab of the rich, balmy formula instantly made the dry patches around my nose and mouth feel softer and more moisturized. While the cream is a little too heavy for me to use on my entire face, I've been loving it for spot treating dry and flaky areas. It makes even the driest parts of my skin feel smoother and softer within minutes of application, and it soothes the redness that appears in the dry areas around my nostrils.
The Kiehl's Ultra Facial Advanced Repair Barrier Cream costs $48 for 1.7 fluid ounces (50mL) of product, and a little goes a long way, thanks to the product's rich consistency. I've been using it for about a month now to spot treat dryness on my face and body, and it looks like I've hardly made a dent in the tube.
You can use this cream on top of a face serum in lieu of a regular moisturizer, or apply it on top of your go-to moisturizer for an added layer of barrier protection. If your skin is feeling extra dry, this is a great barrier-supporting product to add to your routine.
Read more

Back to top