This Niacinamide Serum Is a Must for Fading Dark Spots
June 07, 2023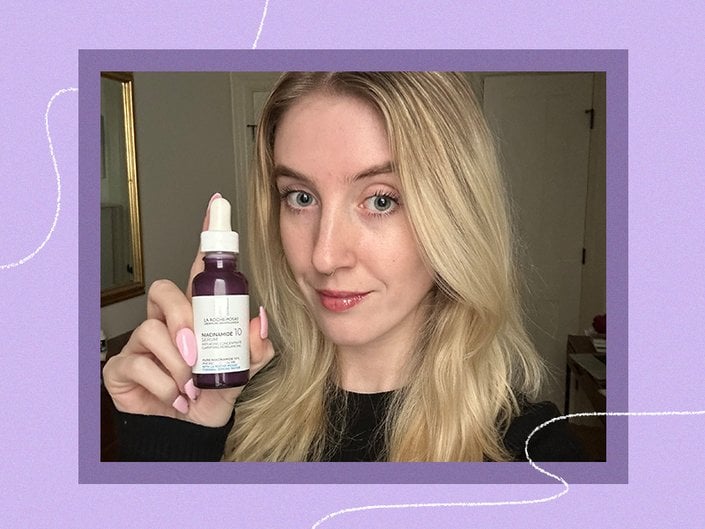 I'm always looking for ways to make my skin glow, whether through layering on luminous makeup or experimenting with radiance-enhancing skincare products. As I've gotten older, I've noticed it's harder to keep my skin tone looking even — while I don't break out often, I have some mild discoloration that makes my skin look less glowy and clear than I like. That's why I couldn't wait to get my hands on the La Roche-Posay 10% Pure Niacinamide Serum, which promises to help even out skin tone and clarify the look of skin discoloration starting in just one week. Below, find my review of the serum, which was gifted to me by the brand.
The La Roche-Posay 10% Pure Niacinamide Serum Formula
The La Roche-Posay 10% Pure Niacinamide Serum is an oil-free and non-comedogenic serum that's formulated to improve the look of discoloration, dark spots and uneven skin tone. As the name suggests, it contains 10% pure niacinamide, an antioxidant, as well as hyaluronic acid and phenylethyl resorcinol, a synthetic antioxidant. It is recommended for all skin types.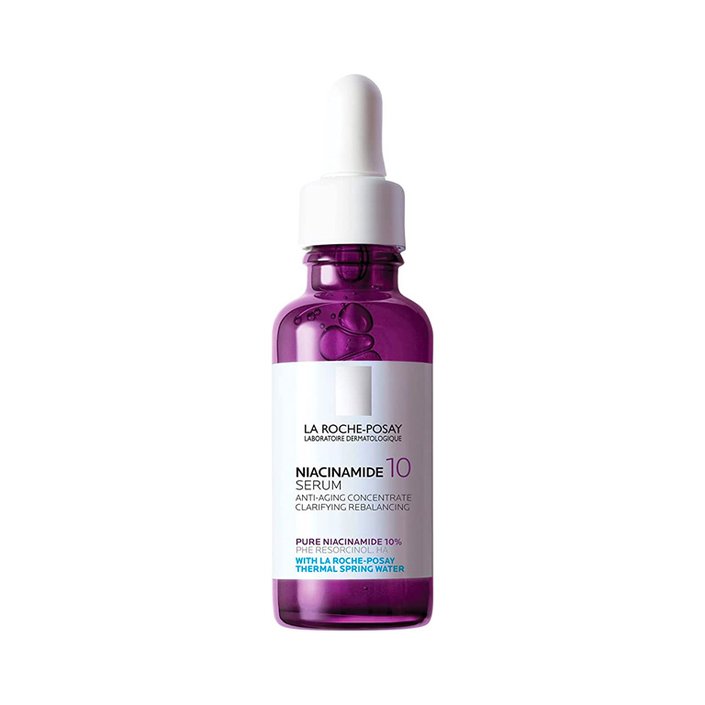 My Review of the La Roche-Posay 10% Pure Niacinamide Serum
The first thing I noticed about this serum is that the consistency is slightly thicker than other serums I've tried. It has a milky color and a subtle scent, which is something to keep in mind if you tend to be sensitive to fragrance. Despite its thick consistency, it feels lightweight and absorbs quickly into my skin. It leaves a slightly tacky base that's easy to layer a moisturizer and SPF on top. Luckily, I didn't notice any pilling when I wore this serum under makeup.
After using this serum for a week, I noticed my skin tone looked more even and had a glow, even without my typical highlighter and skin tint. You can see I still have some redness in the picture above, but I started by applying three drops morning and night, but found that I preferred only applying it at night. My skin is on the dry and sensitive side, but I think that those with oily and combination skin types might be able to get away with applying this serum twice a day. A board-certified dermatologist can help you determine the proper cadence for using this product for your skin type. But if you're aiming to even out your skin tone and reduce the look of dark spots, it's definitely worth looking into this serum.
Read more

Back to top