This SkinCeuticals Sunscreen Makes My Skin Glow Like No Other
May 24, 2022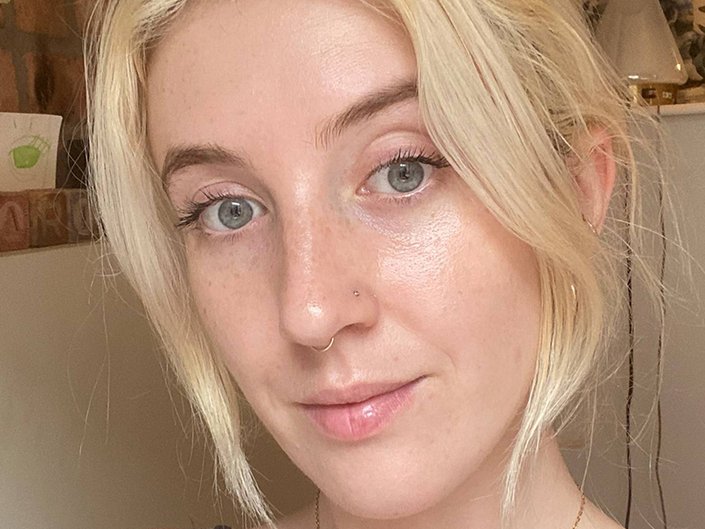 Thanks to the
SkinCeuticals Daily Brightening UV Defense Sunscreen SPF 30
(which I was gifted), I've been skipping my standard practice of applying a liquid highlighter before my foundation. That's how radiant and glowy this sunscreen leaves my skin. Infused with skincare ingredients like glycerin and niacinamide to help hydrate and brighten, the sunscreen is great for dry,
sensitive skin
like mine. It also has tranexamic acid, a new-to-me ingredient that helps even out skin tone and reduce discoloration and sun spots. It's formulated to not only protect against future sun damage, but also to lighten the existing signs of it, like dark spots. Keep reading for my full review of the
sunscreen
.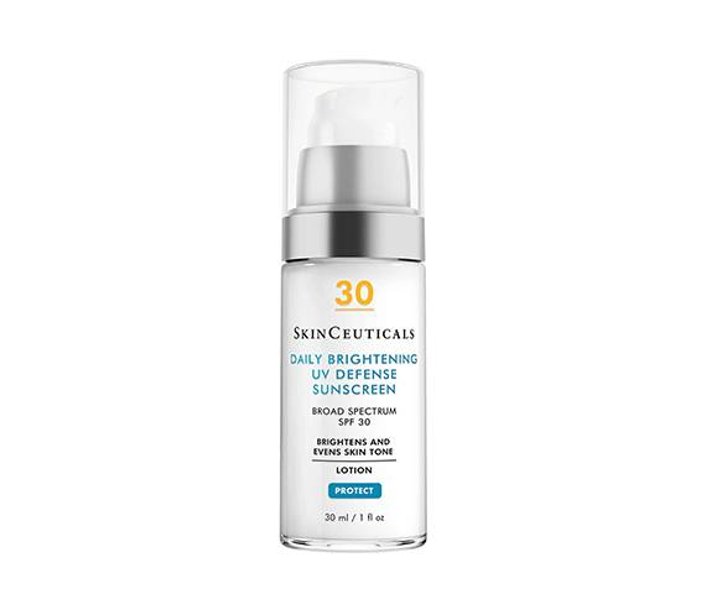 SkinCeuticals Daily Brightening UV Defense Sunscreen SPF 30 Review
The first thing that impressed me about this sunscreen was its consistency and color. A sprinkling of mica gives the formula a luminous finish, which makes my skin look ultra glowy. It's a pearly cream color, so it won't leave a white cast on tan or deep complexions. The consistency is thick and lotion-y, which makes it feel more like a moisturizer than an SPF. Another small miracle? It hasn't made me break out — a wonder given how sensitive my skin is.
An added bonus is that this formula hardly smells like sunscreen. You can catch a slight sunscreen-y whiff if you really try, but upon first pump, it smells citrusy and clean, like lemongrass. As if the broad-spectrum chemical SPF wasn't enough to compel me to apply this sunscreen every day, the fresh scent has really cemented it as a staple in my morning routine.
After continued use, I've fallen in love with how radiant the SkinCeuticals Daily Brightening UV Defense Sunscreen SPF 30 makes my skin look. While I can't tell if this sunscreen has lightened any of my dark spots or freckles (I experiment with so many skincare products, it's hard to tell), I'm committed to using it because of how glowy, hydrated and protected it leaves my skin.
Read more

Back to top