An Anti-Aging Skincare Routine for Beginners
September 28, 2023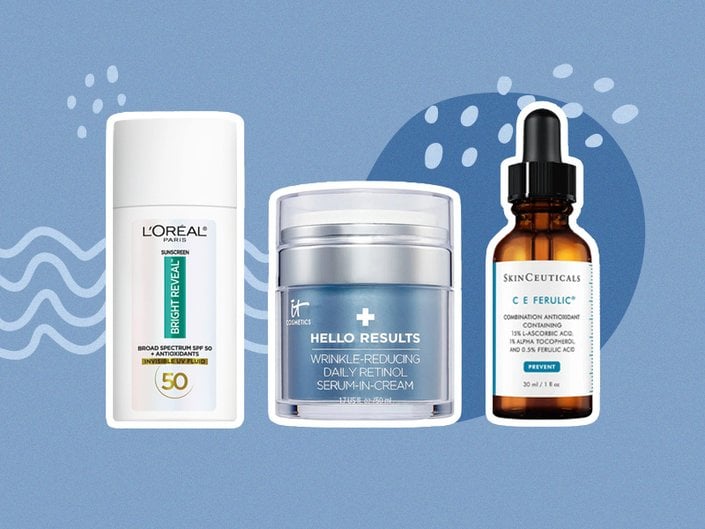 Did you know that early signs of aging such as fine lines and wrinkles, dark spots and loss of firmness can begin as early as in your early 20s? That's why we believe it's never too early to start incorporating anti-aging ingredients into your daily skincare routine. But with so many serums, moisturizers and more available that promise to lift, tighten and brighten your skin, it can be tough to figure out where to begin.
If you're interested in starting an anti-aging skincare routine but need some help getting started, don't worry — we've got you covered. With the help of Dr. Loretta Ciraldo, board-certified dermatologist and founder of Dr. Loretta Skincare, we're sharing some beginner-friendly tips for anti-aging skincare. We're also including some of our favorite product recommendations to go along with each step, so you'll have everything you need to start your anti-aging skincare journey.
What Is an Anti-Aging Skincare Routine?
If you're reading this article, chances are you already have some sort of daily skincare routine. An anti-aging routine is just a skincare routine that incorporates products and ingredients that help address signs of aging. According to Dr. Loretta, "the goal of an effective anti-aging routine is dual: To help prevent and to visibly reverse some of the unwanted stigmata of aging skin, including uneven pigment, dull skin, sagging and lines and wrinkles." In other words, your anti-aging skincare routine will combine both prevention and treatment measures.
The Benefits of Using an Anti-Aging Skincare Routine
As mentioned above, the primary benefits of an anti-aging skincare routine are to prevent and address signs of skin aging including wrinkles, lines, dullness, loss of elasticity and more. Basically, it will vary based on the specific skin concerns you're hoping to target, but "the benefits should include visible improvement in unwanted aging changes," says Dr. Loretta. "Ideally, when you start a new routine you should take selfies of full face — left and right profiles. Then, repeat these after four and eight weeks [of doing your anti-aging skincare routine]."
You should hopefully be able to notice changes between the appearance of your skin in the photos. If you're not seeing the results you want from the changes to your skincare routine, Dr. Loretta recommends scheduling an appointment with a dermatologist to discuss a different anti-aging plan.
What Age Should You Start Using an Anti-Aging Skincare Routine?
"Since anti-aging is geared towards prevention as well as correction, I recommend starting some anti-aging skincare in your early- to mid-twenties," says Dr. Loretta. "This is because by this age, you have had significant exposure to external aggressors, including sun, pollutants, irritants and climate issues, so if you could look at your skin under a microscope, there are already early changes of skin aging." Even if you haven't noticed any signs of aging yet, you can still experience the benefits of preventative treatment. "It is easier and smarter to start anti-aging before you need significant correction of aging changes," she adds.
A 7 Step Anti-Aging Skincare Routine
Step 1: Cleanse
Using a cleanser to wash your face should pretty much be the first step in any skincare routine, including an anti-aging routine. Using a facial cleanser will help rid your skin from potentially pore-clogging debris including makeup, oil, dirt and other impurities. Dr. Loretta recommends her Gentle Hydrating Cleanser for an anti-aging skincare routine. The refreshing gel texture lathers into a soft foam to gently wash away everything from makeup to pollution particles.
Got dry skin? The CeraVe Hydrating Foaming Oil Cleanser is another face wash that effectively cleanses without stripping essential moisture in your skin. It's enriched with hydrating ingredients including hyaluronic acid, ceramides and squalane oil.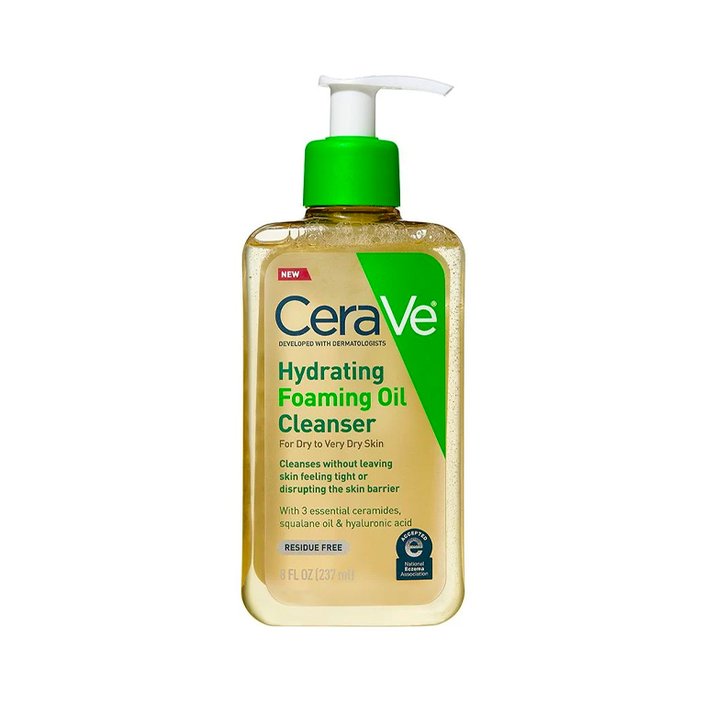 Step 2: Exfoliate
Exfoliation will be the second step in your nighttime skincare routine (you can skip it in the morning to avoid over-exfoliating). "Exfoliate with either a glycolic acid or retinol," says Dr. Loretta. "You can alternate these, using them as frequently as your skin will tolerate without getting any redness or peeling."
ICYMI: Retinol is a popular and effective anti-aging skincare ingredient. "The benefits are lessening the appearance of pores and brightening dark spots including age spots, melasma and post-inflammatory hyperpigmentation," Dr. Loretta explains. "It also strengthens elastin, so it lessens the appearance of lines and wrinkles."
One of our favorite retinol products is the IT Cosmetics Hello Results Wrinkle-Reducing Daily Retinol Serum-in-Cream. The formula is made with free and encapsulated retinol to help improve the look of loss of firmness, fine lines and dark spots. We adore all of the multitasking skincare offerings from IT Cosmetics because they combine multiple different skincare products and benefits in one, and this serum-cream hybrid is no exception. Who wouldn't want to simplify their skincare routine by combining two steps?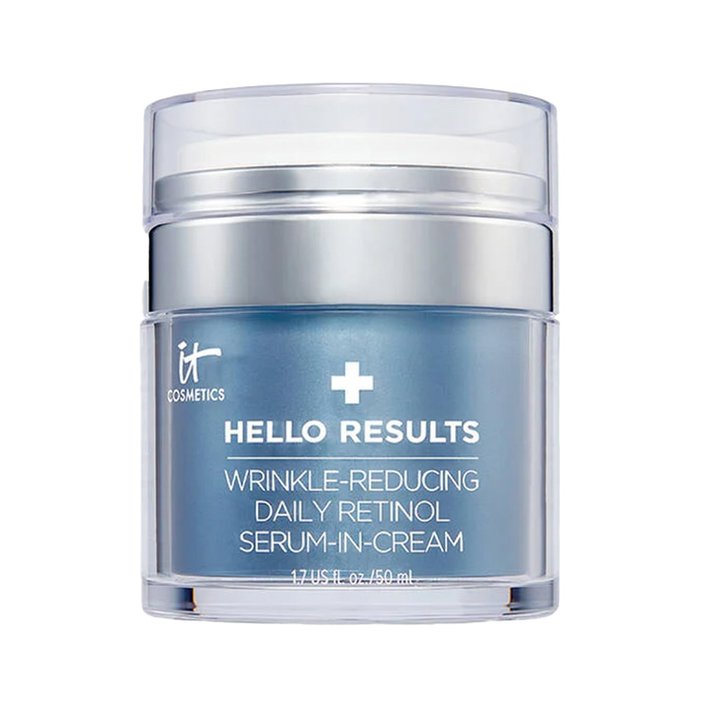 Step 3: Apply a Serum
Follow up your cleanser in the morning and your exfoliant in the evening with an anti-aging serum. Another major contributor to aging skin is free radical damage. Free radicals are unstable molecules produced from external aggressors such as UV rays, smoke and pollution. These molecules can latch onto the skin and cause damage to cells in the form of fine lines and wrinkles. To get environmental protection from free radicals, try incorporating an antioxidant serum into your daily routine, like the SkinCeuticals C E Ferulic.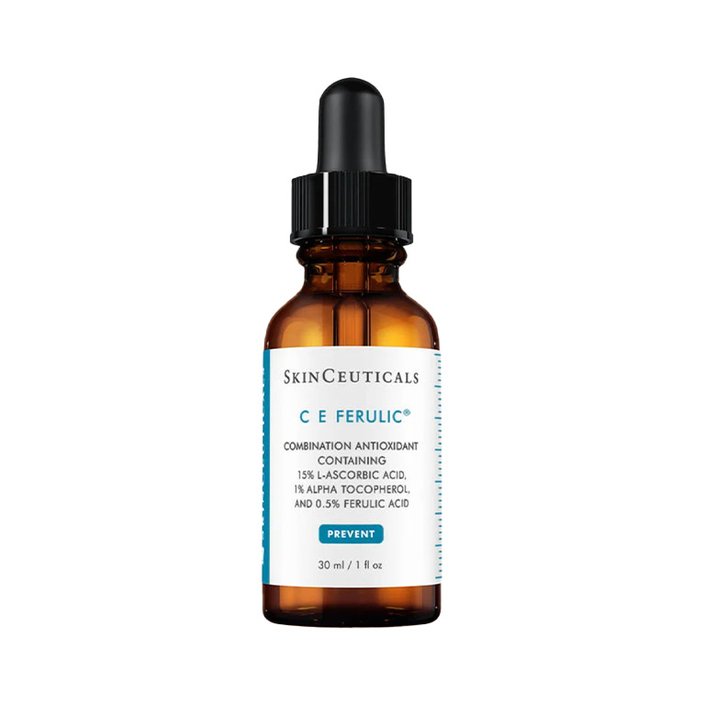 Or, you can try Dr. Loretta's Anti-Aging Repair Serum "which has proven in clinical testing to improve lines and wrinkles, skin elasticity, and texture by 69% after eight weeks of twice daily use."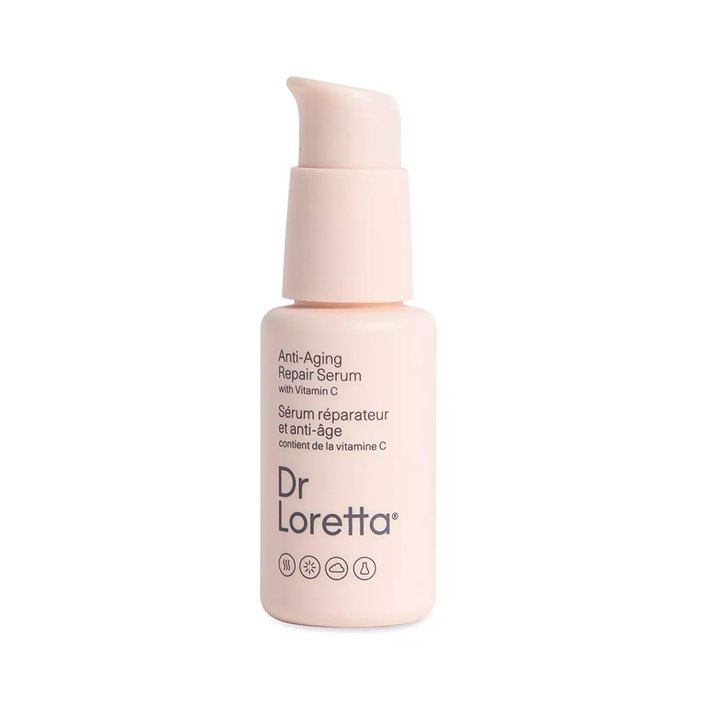 Step 4: Moisturize
Moisturizer is a must in any anti-aging skin-care routine and using one in tandem with a daily SPF (more on that later) can help to make a noticeable difference in your skin's appearance as you get older. For a luxe anti-aging moisturizer to use during the day, we love the Lancôme Rénergie H.P.N 300-Peptide Cream, which has an SPF of 25. Powered by 300 different peptides, this lightweight face cream works to improve skin firmness and visibly minimize the appearance of wrinkles. For a night cream, try the skinbetter science AlphaRet Overnight Cream (hello, retinol!).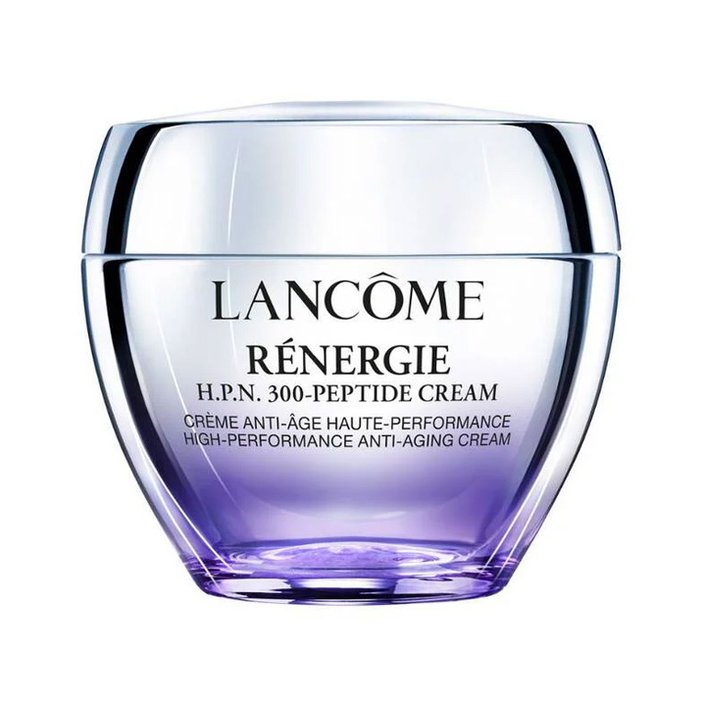 Step 5: Apply an Eye Cream
Because the skin surrounding the eye contour is thinner than other areas of your face, it's typically more prone to premature signs of aging. You can avoid this by applying a daily eye cream into our routine. Dr. Loretta recommends looking for a peptide-infused formula.
The SkinCeuticals A.G.E. Eye Complex for Dark Circles is one of our go-tos. Formulated with peptides, proxylane and blueberry extract, this eye cream targets signs of aging in the eye area including wrinkles, puffiness, crow's feet and dark circles. Plus, it immediately wakes up dull, tired-looking eyes by boosting the radiance of the skin around them. You'll love the feel of the silky balm consistency.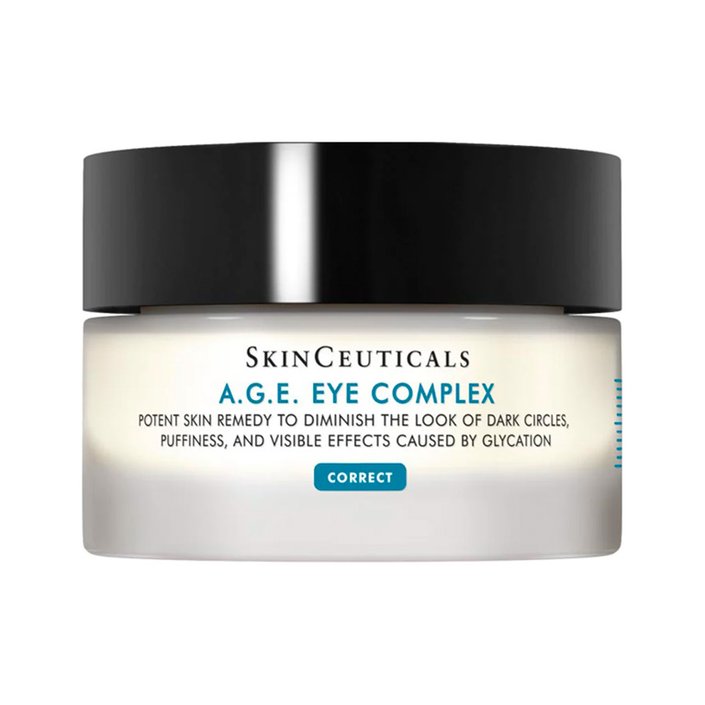 Step 6: Finish With Sunscreen
UVA and UVB rays are one of the biggest factors that cause premature signs of aging in all skin types. The best thing you can do to protect your skin from them is to apply a broad-spectrum sunscreen with SPF 30 or higher every single day before you leave the house in the morning to keep your skin protected from potential sun damage. We recommend the L'Oréal Paris Bright Reveal Broad Spectrum SPF 50 Daily UV Lotion. The lightweight, invisible formula blends seamlessly into most skin tones without leaving behind a greasy, sticky residue, so you won't mind wearing this sunscreen every day. It's also great for daily use because it layers well with makeup.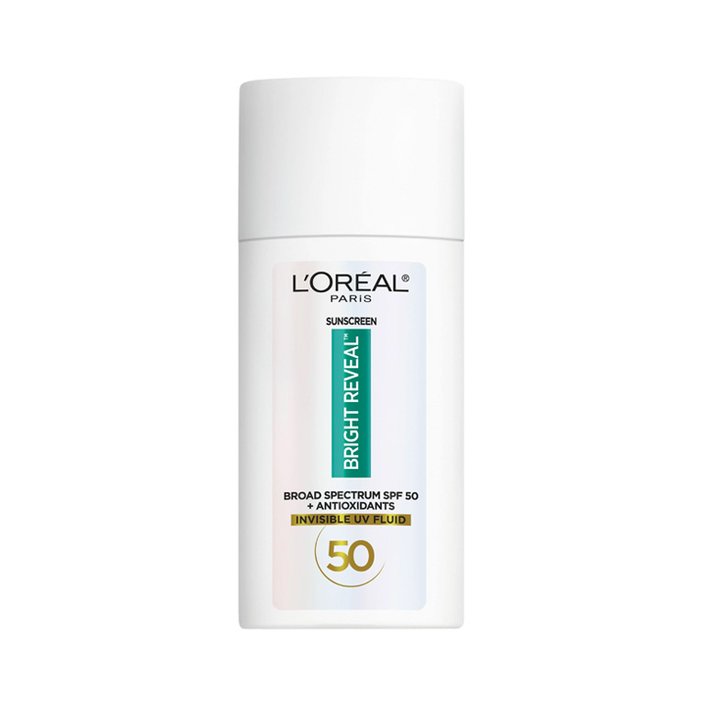 Step 7: Make Adjustments to Your Lifestyle Habits
When it comes to aging, bad habits could be the root cause of some early signs that manifest on your skin. Eating junk food, not drinking enough water, smoking, laying out in the sun and not getting enough sleep can all potentially contribute to premature signs of skin aging.
Read more

Back to top