An Anti-Aging Skin-Care Routine for Beginners
February 12, 2021
Because signs of aging, such as fine lines, wrinkles, dark spots and loss of firmness, can begin as early as in your early 20s, we believe it's never too soon to start incorporating anti-aging ingredients into your daily routine. With so many serums and moisturizers available that promise to lift, tighten and brighten your skin, it can be tough to figure out how to start. So, if you're interested in starting an anti-aging skin-care routine but need some help, we've got you covered. Keep reading for some beginner-friendly tips for  anti-aging skin care.
TIP 1: Sunscreen Is Non-Negotiable 
UVA and UVB rays are one of the biggest factors that causes premature signs of aging in all skin types. The best thing you can do to protect your skin from them is to apply a broad-spectrum sunscreen with SPF 30 or higher every single day to keep your skin protected from potential sun damage. We recommend the La Roche-Posay Anthelios Mineral Sunscreen with SPF 30 and Hyaluronic Acid.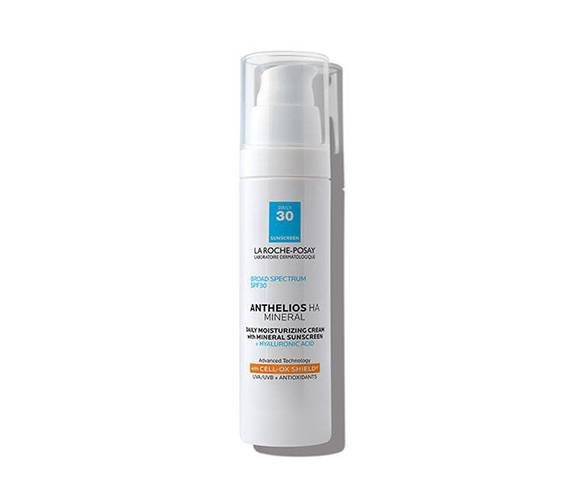 TIP 2: Never Skip Moisturizer
Along with broad-spectrum SPF, moisturizer is a must in any anti-aging skin-care routine and using both in tandem can help to make a noticeable difference in your skin's appearance as you get older. So, we recommend using an anti-aging moisturizer, like the IT Cosmetics Hello Results Wrinkle-Reducing Daily Retinol Serum-in-Cream next in your line-up. The formula is made with free and encapsulated retinol to help improve the look of loss of firmness, fine lines and dark spots. While retinol can be a potentially irritating ingredient due to its high potency, the formula also includes vitamin E to soothe and calm skin.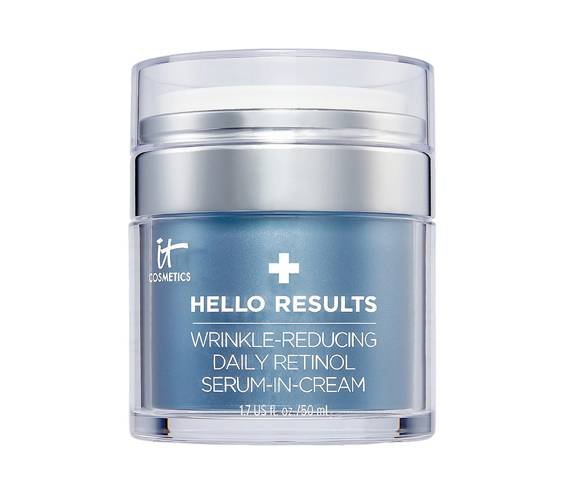 TIP 3: Add an Eye Cream to Your Routine 
Because the skin surrounding the eye contour is thinner than other areas of your face, it's typically more prone to premature signs of aging. You can avoid this by applying a daily eye cream into our routine. We like the Lancôme Rénergie Lift Multi-Action Ultra Eye Cream.
TIP 4: Add an Antioxidant Serum 
Another major contributor to aging skin is free radical damage. Free radicals are unstable molecules produced from external aggressors such as UV rays, smoke and pollution. These molecules can latch onto the skin and cause damage to cells in the form of fine lines and wrinkles. To get environmental protection from free radicals, try incorporating an antioxidant serum into your daily routine, like the SkinCeuticals C E Ferulic. It's a vitamin C serum that protects the skin from free radicals to help improve the  appearance of fine lines, wrinkles, loss of firmness and dullness. 
TIP 5: Adopt Better Lifestyle Habits
When it comes to aging, bad habits could be the root cause of some early signs. Eating junk food, not drinking enough water, smoking, laying out in the sun all day and not getting enough sleep could all contribute to premature signs of skin aging. 
Photo: Chaunte Vaughn
Read More: 
The Ultimate Anti-Aging Body-Care Routine
5 Products to Help Reduce the Appearance of Wrinkles
5 Anti-Aging Ingredients Dermatologists Say You Need in Your Skin-Care Routine
Read more

Back to top