Why You Need Hyaluronic Acid in Your Skincare Routine
June 02, 2023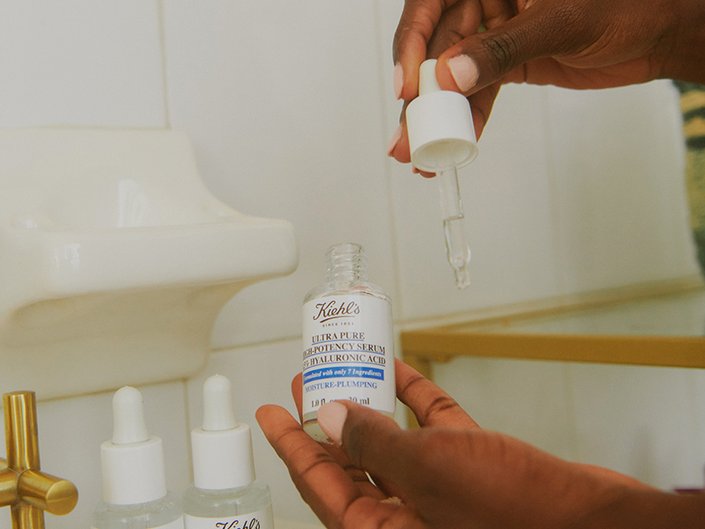 Keeping your skin hydrated is the key to achieving a glowing complexion and one of the best skincare ingredients to help with that is hyaluronic acid. Not only does it replenish moisture to keep dryness and dehydration at bay, but it keeps the skin looking plump and youthful. Ahead, learn about the skin benefits of hyaluronic acid, plus our editors' favorite hyaluronic acid serums and skincare products to add to your routine.
How Hyaluronic Acid Benefits the Skin
"Hyaluronic acid is naturally found in our skin, where it holds water and helps to keep the skin hydrated, dewy and plump," says Dr. Hadley King, a board-certified dermatologist and Skincare.com consultant. The humectant can hold large amounts of water (1000x its weight to be exact, according to Dr. King) and pulls moisture from the environment and deeper layers of the skin to draw it into the skin's surface.
As we age, our natural reserves of hyaluronic acid decline, causing our skin to lose that hydration and with it, that plump, youthful-looking appearance, which is why fine lines and wrinkles become more prominent. "Hyaluronic acid helps make your skin flexible, which in turn minimizes the appearance of fine lines and wrinkles," says Joelle O'Connor, a Schweiger Dermatology esthetician.
What Skin Types Should Use Hyaluronic Acid?
"Hyaluronic acid is particularly helpful for those experiencing dry skin, and for those desiring a plumping effect," explains Dr. King. But, if you have an oily skin type, don't discredit hyaluronic acid from your routine just yet. Despite the excess sebum that you may experience, it's important to keep your skin hydrated so that it doesn't overcompensate and produce even more oil as a result.
Besides your skin type, you should also look at the condition of your skin to decide if it's time to begin using hyaluronic acid. "If your skin is starting to look dull, flaky and you're seeing more pronounced fine lines and wrinkles, that's a pretty good indication that it's time to add this ingredient to your routine," adds O'Conner.
When and How to Use Hyaluronic Acid in Your Routine
Products with hyaluronic acid can be used in the morning or at night (or both!). Applying the hydrating ingredient at night will restore your skin's resilience while you sleep, and applying it in the morning will leave your skin feeling plump, hydrated and ready for makeup.
Hyaluronic acid is great at providing topical hydration when it's introduced into a balanced skincare routine. According to Dr. King, it's important to pair your hyaluronic acid products with an emollient or occlusive moisturizer to lock in hydration.
Our Favorite Skincare Products With Hyaluronic Acid
This potent serum works to visibly replump the skin, leaving it hydrated and looking and feeling fresh without lingering sticky or greasy textures. It also helps reduce the appearance of wrinkles and fine lines with continued use.
For smooth, healthy-looking skin, try the Hyalu B5 serum. It has a combination of hyaluronic acid and vitamin B5 to replenish and hydrate the moisture barrier while keeping the skin plump.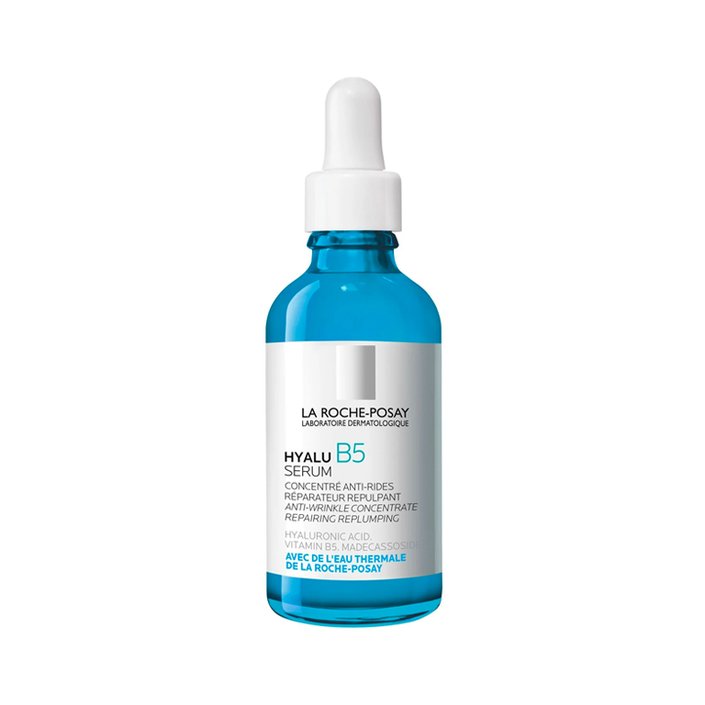 This rich, soufflé-like moisturizer includes hyaluronic acid, vitamin E and squalane to lock in hydration and soothe dry, dehydrated skin. The result? Soft skin that looks healthy and moisturized.
If your dry skin is tight and itchy, this hyaluronic acid serum deeply hydrates while replenishing the skin barrier. With just seven ingredients, it's quick to absorb and free of fragrance and dyes.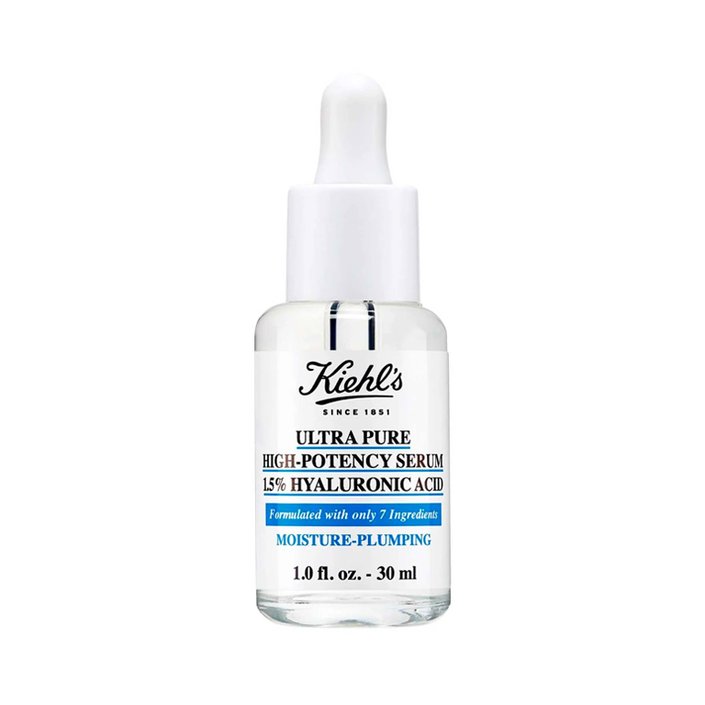 Stacked with antioxidant-rich nutrients like peptides, hyaluronic acid and cactus stem, this hydrating serum revitalizes dry skin and plumps fine lines and wrinkles. According to both Dr. King and O'Connor, hyaluronic acid serums with additional ingredients, like peptides, ceramides or niacinamide, work well to target dryness while treating other common skin concerns.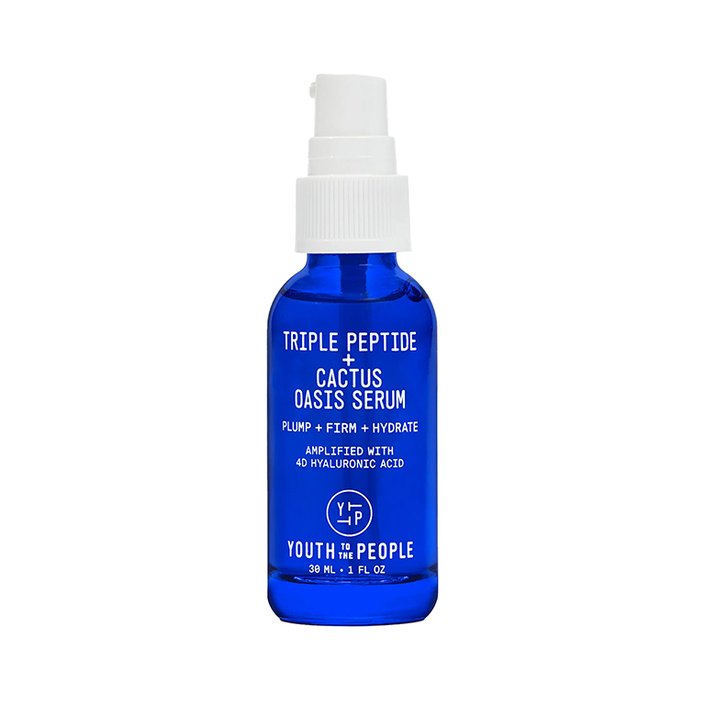 With encapsulated niacinamide and hyaluronic acid that delivers continuous, lightweight hydration, this rich cream provides great comfort for dry, dehydrated skin. The creamy, indulgent texture is great for locking in moisture — plus, you can use it on the face or body.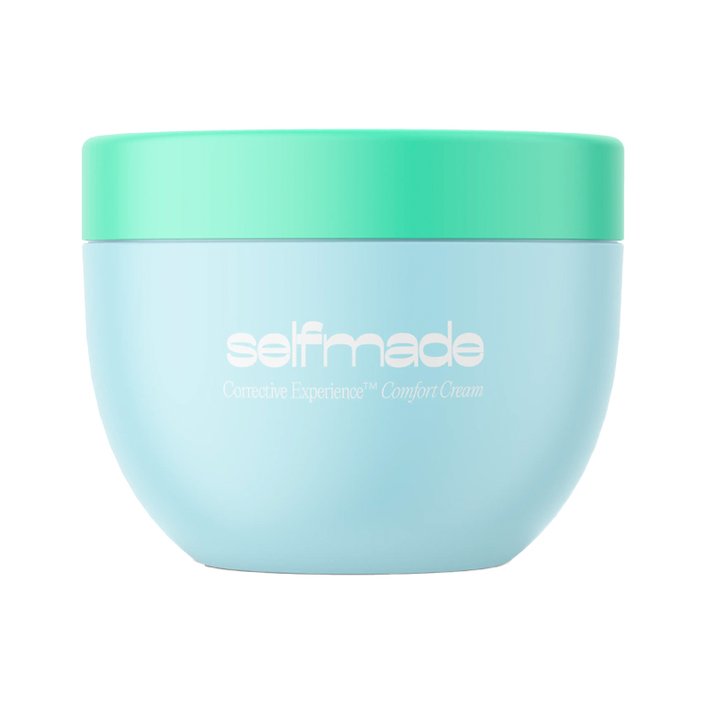 Read more

Back to top