Why You Need to Add a Formula With Hyaluronic Acid to Your Skin-Care Routine
December 10, 2020
Keeping your skin hydrated is the key to achieving a glowing complexion. One of the best ingredients to incorporate into your hydrating routine is hyaluronic acid.  It helps replenish moisture in the skin to keep dryness and dehydration at bay and make skin look plump and youthful. Read on to learn how hyaluronic acid benefits the skin, where to find it and when to incorporate it into your routine.
How Hyaluronic Acid Benefits the Skin
Hyaluronic acid is a substance that naturally occurs in our own bodies to cushion and lubricate our skin's cells. The humectant, which can hold large amounts of water, pulls moisture from the environment and deeper layers of the skin and draws it to the skin's surface. As we age, our natural reserves of hyaluronic acid decline, causing our skin to lose that hydration and with it, that youthful-looking appearance. This is why products that contain the ingredient can be so beneficial. 
What Skin Types Should Use Hyaluronic Acid?
Because hyaluronic acid acts as a natural hydrator, all skin types can benefit from the ingredient, including oily. Despite the excess sebum that oily skin types may experience, it's important to keep your skin hydrated so that it doesn't overcompensate and produce even more oil as a result. 
When to Use Hyaluronic Acid in Your Routine
Incorporating products with hyaluronic acid into your skin-care routine is key to temporarily hydrate and plump the skin. These products can be used in the morning or at night (or both!). Applying at night will help restore your skin's resilience while you sleep, and applying in the morning will leave your skin feeling plump, hydrated and ready for makeup. 
Our Favorite Products With Hyaluronic Acid
Hyaluronic acid can be found in serums, moisturizers, cleansers and more. The type you use is largely up to you and your skin needs. To get you started, check out some of our current hyaluronic acid-infused favorites.
This potent serum works to visibly replump the skin, leaving you looking and feeling fresh, hydrated and dewy. It also helps reduce the appearance of wrinkles and fine lines with continued use.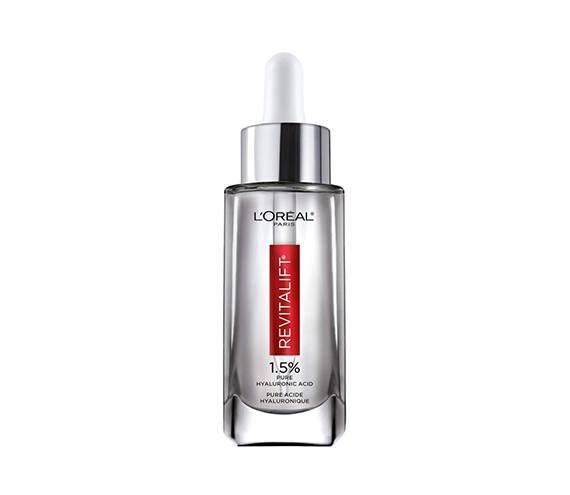 For super smooth skin, try the Hyalu B5 serum. It has a combination of hyaluronic acid and vitamin B5 to help replenish and hydrate the moisture barrier to keep dehydrated skin patches at bay.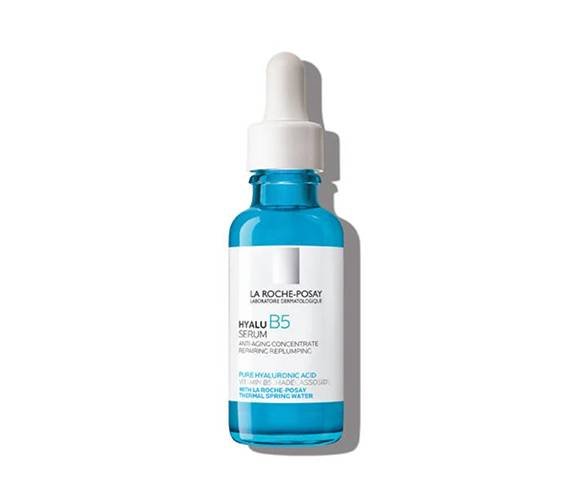 In this velvety serum, hyaluronic acid is combined with plum, vegan collagen and silk proteins to give skin a bouncy, hydrated appearance.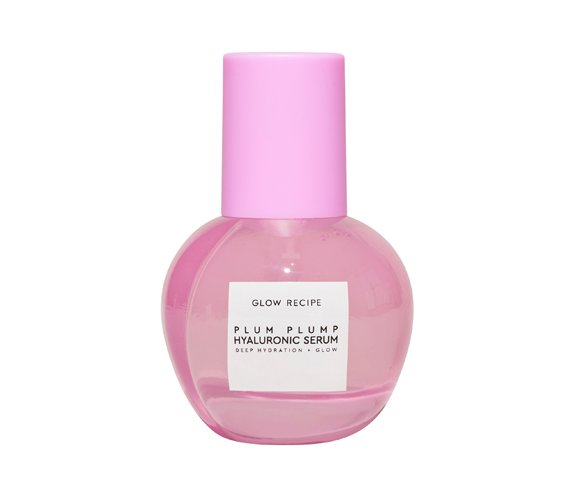 If you want to opt for a hyaluronic acid cleanser, try this gentle gel from NudeSkin. It's super hydrating, thoroughly cleanses the skin and won't leave it feeling dry or stripped.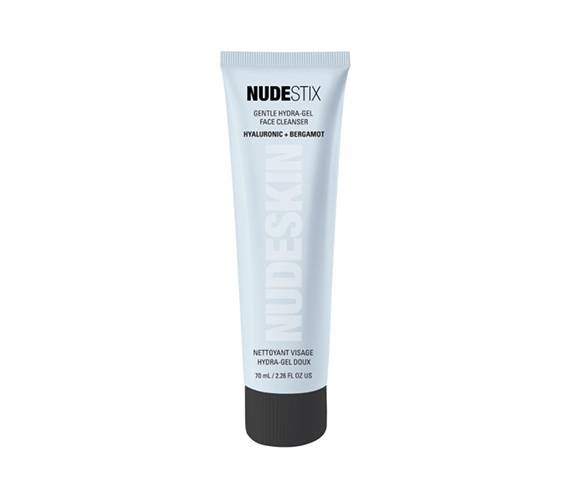 This whipped moisturizer is an option if you want to restore areas of dryness and flakiness. It contains hyaluronic acid and superfoods to leave your skin conditioned and saturated in hydration. 
Photo: Nikol Elaine
Read More: 
Are Hydrating and Moisturizing the Same Thing?
How to Expertly Hydrate Your Skin Overnight
Dry Skin? 7 Moisturizing Mistakes to Stop Making
Read more

Back to top