Top Skincare Tips for Men, According to Dermatologists
November 22, 2022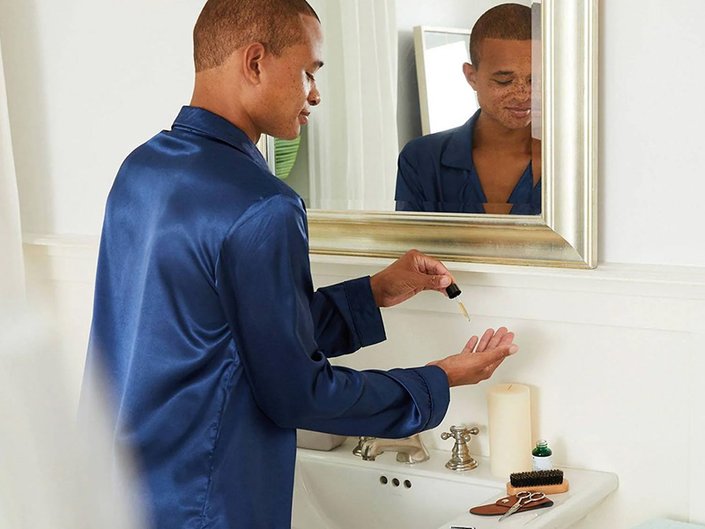 Men, we hear you. The path to clear skin can seem complicated — and like all things in skincare, what may work for some might not be the solution to your personal skincare concerns (think post-shave irritation, dark spots and acne). Instead of stealing a face wash from a friend or family member and calling it a day, try adopting the following skincare tips from board-certified dermatologists.
How to Get Clear Skin for Men
Tip #1: Cleanse Your Face
A good cleansing routine helps rid your skin of dirt, impurities, oils and debris that can clog your pores and lead to subsequent breakouts. Dr. Kim Nichols, a board-certified dermatologist and Skincare.com consultant, recommends washing your face two times a day with a gentle cleanser. If you need a recommendation, we love the Kiehl's Ultra Facial Cleanser for its gentle pH-balanced formula that offers a deep clean without stripping the skin of essential moisture.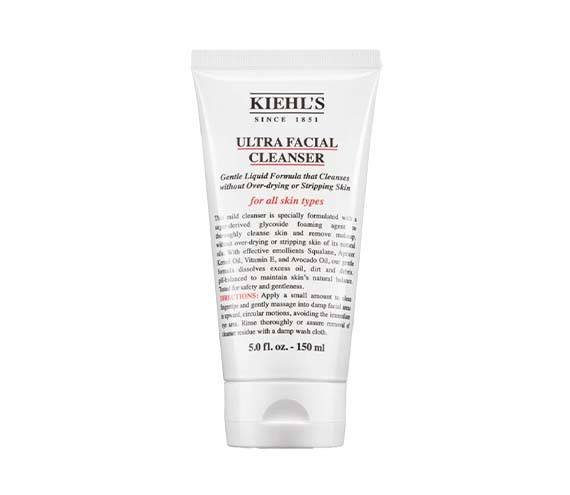 Tip #2: Exfoliate
Exfoliating is important because it removes dead surface cells and results in smooth, clear skin. Plus, it can also help keep ingrown hairs at bay. "Men should exfoliate two to three times a week," advises Dr. Nichols. "There is such a thing as too much exfoliation, though, so as a general rule, don't over exfoliate with harsh scrubs or brushes, or exfoliate every day."
If you exfoliate every day, you run the risk of irritating your skin. Reach for the La Roche-Posay Ultra-Fine Face Scrub, which promotes smooth, youthful-looking skin thanks to its formula that gently buffs away dead skin cells and other impurities. It's also formulated with glycerin and La Roche-Posay's signature thermal spring water to hydrate and soothe inflammation.

Tip #3: Don't Forget Sunscreen
Harmful UV rays aren't exclusive to summer — protection from sun exposure is required year-round. Daily use of broad-spectrum sunscreen has been shown both to help prevent skin cancer and reduce the risk of premature signs of skin aging, like dark spots. Keep your skin protected and clear by applying the Vichy Capital Soleil Soft Sheer Sunscreen SPF 60 every day. It's suitable for all skin types and can be used on both the face and body.
Dr. Melanie Palm, a board-certified dermatologist and cosmetic surgeon at Art of Skin MD, says that people often underestimate just how much sunscreen they need to effectively protect their skin. "You'll need at least two to three finger lengths of sunscreen for your face, and at least an entire shot glass for your entire body." Remember to reapply approximately every two hours, as well.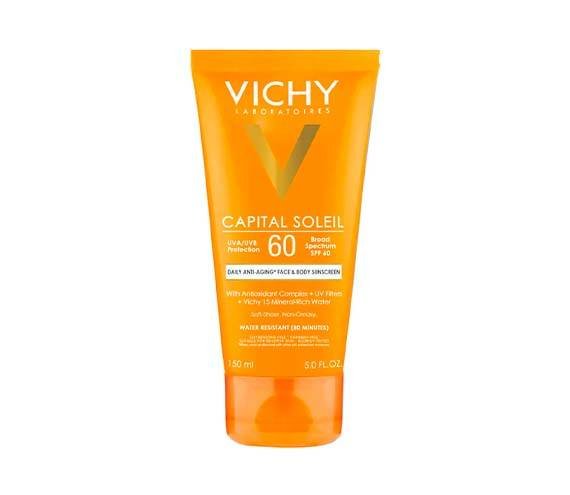 Tip #4: Don't Touch or Pick at Your Face
Your hands come in contact with so many germs and bacteria on a daily basis. When you touch your face after touching your keyboard, doorknob, subway pole, etc., you run the risk of transferring that bacteria onto your skin where it can wreak havoc. Dr. Nichols suggests avoiding touching your face altogether and to especially leave pimples alone as aggravating them can lead to permanent scarring.
Tip #5: Minimize Scalding Hot Showers
There's nothing like a steaming hot shower to decompress at the end of a long day, but making them a regular habit can have negative ramifications on your skin. "While this goes for women too, a lot of men don't realize hot steaming showers can cause dry, scaly and itchy skin – especially since they're usually not diligent about moisturizing afterwards," says Dr. Palm.
By being careful about the temperature of your shower, you'll avoid compromising your skin's moisture barrier. Remember to moisturize your face and body afterwards, too.
Tip #6: Stay Hydrated
In addition to hydrating your skin on the outside with moisturizers and creams, drink the recommended amount of water per day to help keep dryness away. Consuming enough fluids, along with the use of hydrating skincare products, can help improve the skin's barrier function and improve the look and feel of dry skin.
Tip #7: Establish a Skincare Routine
Dr. Nichols finds a daily routine to be very important, and we agree. Finding an effective skincare routine customized to your needs helps promote healthy, youthful-looking skin. Among your daily products, Dr. Nichols suggests including a vitamin C or antioxidant product, like our favorite SkinCeuticals C E Ferulic Serum, a broad-spectrum sunscreen, a gentle cleanser, a retinol and an eye cream.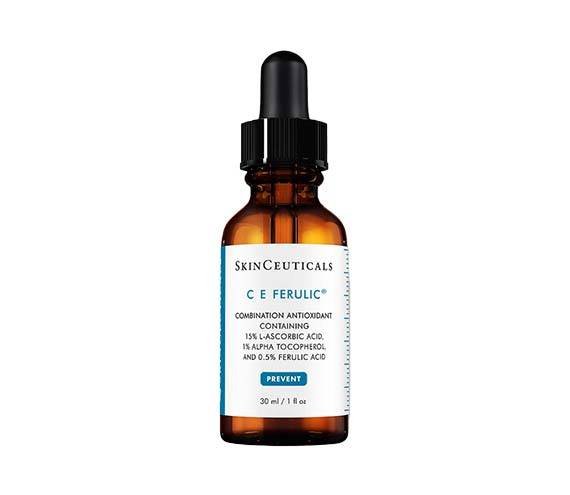 Tip #8: Consistency Is Key
Once you've established a routine that works for you, be sure to stick to it. Consistency is essential to seeing actual results from your skincare products. "If you're a skincare newbie and you're feeling overwhelmed, just focus on nailing down the basics — cleansing, moisturizing, and SPF," says Dr. Palm. "From there, you can incorporate additional steps that make sense for your skin type and comfort level."
Tip #9: Consider Your Skin Type and Hair Type
According to Dr. Palm, you should tailor your skincare and grooming routines based on your skin type and even your hair texture. "Those with more curly hair types tend to experience more ingrown hairs," she says. "For this reason, it might be more beneficial to use a depilatory instead of shaving to reduce irritation and razor bumps." Or, for example, if you know you're prone to hyperpigmentation, you should look out for products with SPF and skin-brightening ingredients, like vitamin C. If you're unsure what products are right for your skin type, consult with your dermatologist.
Tip #10: Avoid Shaving on Days You Exfoliate
Did you know that shaving is actually a form of exfoliating? To avoid over-exfoliating, Dr. Palm advises against shaving on days when you use a chemical exfoliant, like an AHA or BHA exfoliant. The same goes for retinol. This is especially important if you have sensitive skin, since over-exfoliating can lead to "redness, bumps, irritation and a compromised skin barrier."
Tip #11: Evolve Your Skincare With the Seasons
"As temperatures drop, it's important to reevaluate your skincare routine accordingly," says Dr. Palm. "The products that worked well for you in the summer may not go the distance in the wintertime." One example of a switch you may want to consider is using a heavier moisturizer during the colder months, since many people experience water loss and drier skin.
Tip #12: Be Gentle When Applying Products
Dr. Palm sometimes sees men being overly aggressive when applying their skincare products, harshly rubbing in circular or downward motions. By doing so, you risk unwanted stretching of the skin. "Avoid causing additional wrinkles and sagging by gently patting in your skincare with your fingers and palms," she suggests.
Tip #13: Stay Away From Aftershaves With Alcohol
Aftershaves formulated with alcohol have the potential to irritate or dry out your skin. "I recommend using a gentle toner, followed with hyaluronic acid and a moisturizer with peptides or ceramides for hydration," says Dr. Palm.
Tip #14: Wash Your Face After Exercise
Besides cleansing twice a day in the morning and before bed, you should also be washing your face after you hit the gym. We love a good workout sesh as much as the next person, but if you don't properly cleanse afterwards, the sweat can lead to clogged pores and breakouts.
Tip #15: Regularly Check Your Skin for New or Irregular Spots
The American Academy of Dermatology Association warns that "new spots or moles that itch, bleed or change color are often early warning signs of skin cancer." Conduct regular mole inspections on yourself and schedule an appointment with your dermatologist if you notice anything suspicious.
Additional reporting by Jordan Julian
Photo: Chaunte Vaughn
Read more

Back to top