7 Caffeinated Skincare Products That'll Give Your Face a Wake-Up Call
October 20, 2021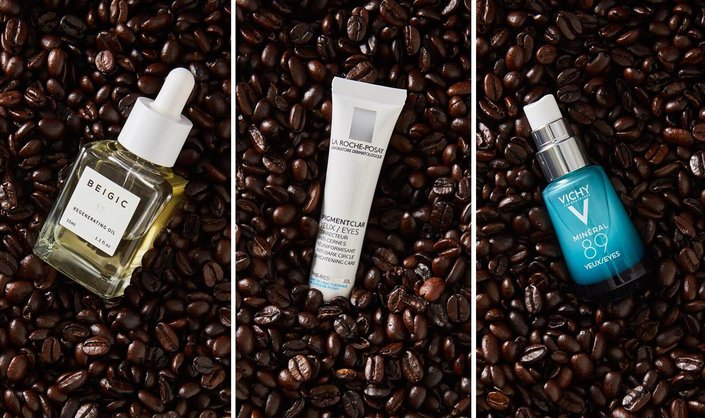 Most of us can't imagine our day starting without coffee. But as it turns out, the caffeine isn't just good for getting us energized — it's pretty effective in skincare, too. You can find the ingredient in plenty of eye creams, moisturizers, serums and even oils that are designed to help give your skin an extra boost.
When used topically, caffeine can temporarily help reduce inflammation and puffiness by constricting the blood vessels in the skin. This, in turn, can help reduce the appearance of dark circles, smooth visible fine lines and give the look of tightened skin.
Ahead, we rounded up a few of our favorite skincare products with caffeine for you to try.
This non-greasy serum has 1.5% pure hyaluronic acid to enhance skin's moisture retention, plus 1% pure caffeine to help reduce the appearance of dark circles and puffiness. Apply the formula with the unique triple roller applicator that features three cooling, stainless steel balls and a bendable wand for a full eye contour massage.
Dark circles can appear blue or brown under your eyes, but no matter what colors yours are, this eye cream helps visibly reduce them. Formulated with caffeine and designed with a cooling metal applicator, this eye cream helps to noticeably depuff and correct your eye area for a brighter look.
This energizing face moisturizer is designed to awaken fatigued, dull skin. It invigorates with a blend of caffeine, plus vitamins C and E for a revitalized look and feel.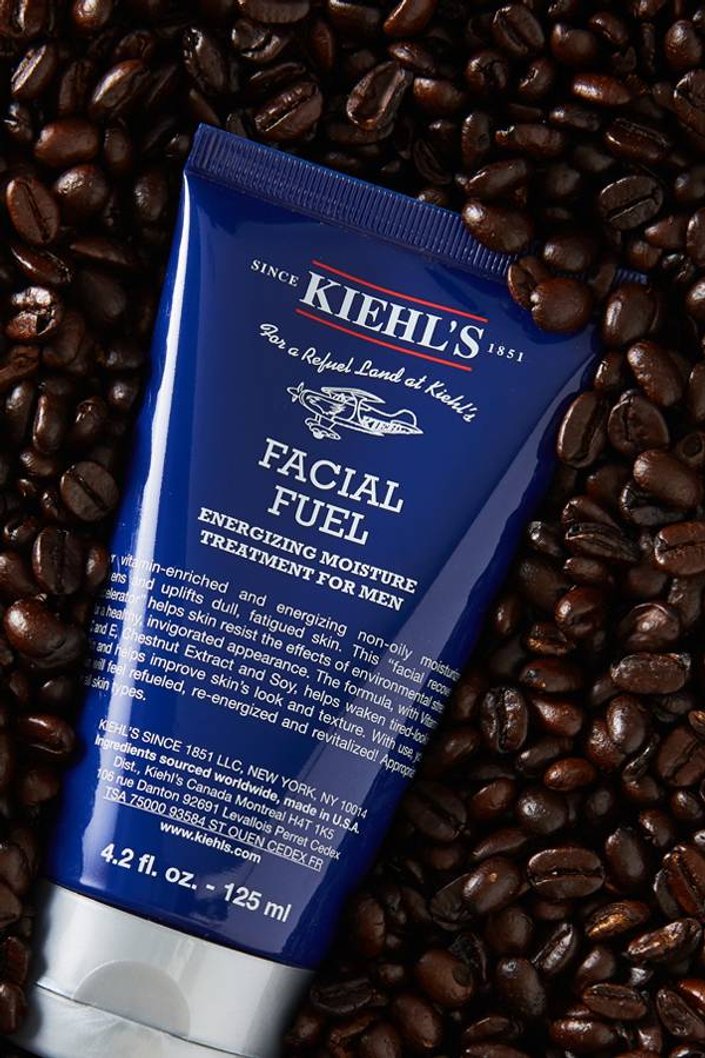 This anti-aging eye cream uses a blend of proxylane, blueberry extract, peptides and — you guessed it — caffeine to reduce the appearance of crow's feet, dark circles and puffiness. You also get the added bonus of optical diffusers that diffuse light to immediately blur visible under-eye discoloration.
Re-energize your morning routine with this vitamin C serum. It's boosted with plant-derived caffeine from superleafs yerba mate and guayusa to immediately brighten, visibly reduce morning puffiness and hydrate.
This lightweight oil is formulated with green coffee bean extract, plus a blend of botanical oils to brighten and temporarily tighten the look of your complexion, while also deeply nourishing skin.
The benefit of using a caffeine-infused body cream? You get the same smoothing and plumping benefits below your neck. This body moisturizer contains guaraná, a caffeine-rich plant, as well as hydrating butters and oils to smooth your skin's texture.
Read more

Back to top