The Difference Between Sugaring and Waxing, According to a Pro
May 25, 2023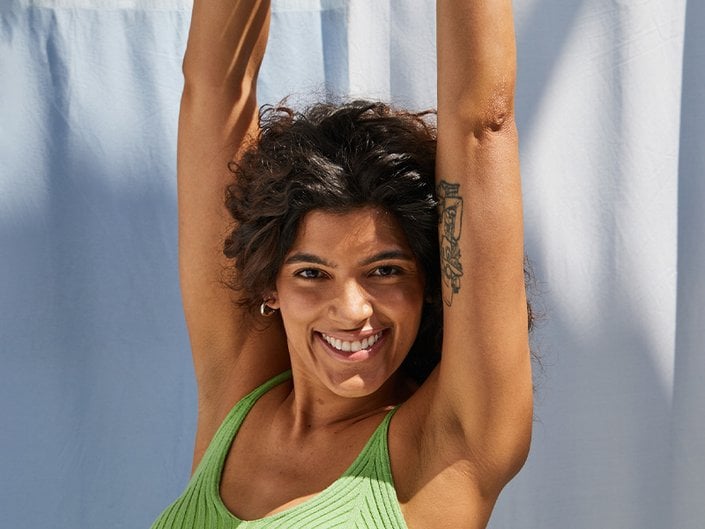 If you've abandoned shaving in favor of longer-lasting hair removal solutions, you've likely encountered waxing and sugaring in your quest for hair-free skin. While the two are often grouped together, there are subtle differences in the methods of hair removal, the pain level, the price and the availability of the services. To help you understand the difference between sugaring and waxing and to narrow down which option is right for you, we turned to Gina Petak, esthetician and learning program manager of European Wax Center, and Samantha Garlow, sugar waxing expert and esthetician at New York City-based sugaring center Daphne.
What Is Sugaring?
Sugaring is a form of hair removal that uses a sugar-based paste to remove unwanted hair. Like waxing, sugaring removes hair right at the root, says Petak, which is why the results last longer than shaving. At a sugaring service, your esthetician will cleanse and powder your skin before applying a layer of warm sugar paste. "Once the skin is prepped, the sugar paste is molded while it's slightly warm and applied to skin against the hair growth," says Garlow. "When the paste dries, it's flicked off in the same direction of hair growth. During the service, your esthetician should hold the skin taut, which can help with any discomfort."
What Is Waxing?
Waxing is a hair removal method that is performed using either hard or soft wax. Soft wax is ripped off the skin using cloth or paper strips, while hard wax is pulled directly off the skin. Both remove the hair from the root.
Waxing is often less expensive and more widely available than sugaring. "Since sugaring is not as popular as waxing, there may not always be efficient training in schools for professionals on the sugaring process," notes Petak.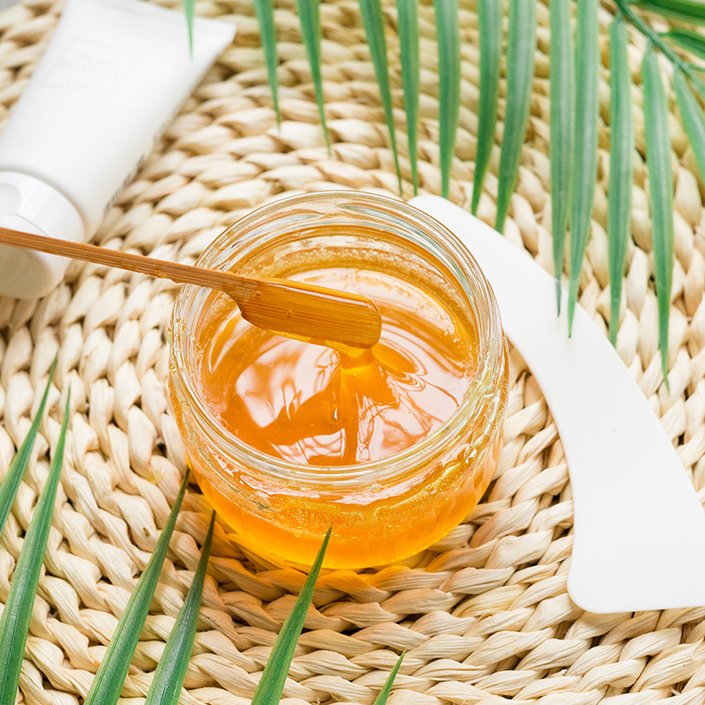 Does Sugaring Hurt Less Than Waxing?
Garlow says that while there's "still an ouch factor" to sugaring, it tends to be less painful than waxing. Petak agrees that most guests at European Wax Center find sugaring to be less painful than soft wax, which uses cloth or paper strips to pull out the hair, but adds that hard wax is still considered "the easiest, fastest, and least painful process."
Which Lasts Longer — Sugaring or Waxing?
"For best results, guests only need to wax every three to four weeks," says Petak. The timeframe for sugaring is slightly longer, with results lasting four to five weeks, according to Garlow. However, results will vary from person to person based on the rate of hair growth.
Is Sugaring Good for a Brazilian Hair Removal?
Both waxing and sugaring are great options for Brazilian and bikini hair removal, as long as the services are performed in a clean environment by a trained and licensed esthetician. "You want to make sure that any sticks being used to apply wax or sugaring are never double dipped," says Petak. "A new stick should be used to apply each strip. You also want to make sure [you] are seeking out a licensed professional that specializes in hair removal." At European Wax Center, Petak says all Wax Specialists are licensed and trained in an in-house program. If you visit a different salon, you can look for accreditations and licenses on the wall, or ask about your provider's license and training.
Side Effects of Sugaring and Waxing
While both methods are great for hair removal, they can still come with some unwanted side effects. Petak says that sugaring may not always work for coarse hair, and that the service can sometimes cause more ingrown hairs than waxing. However, if the skin is not properly prepped and maintained, sugaring and waxing can both lead to irritation and ingrowns.
How to Prepare for and Maintain Sugaring and Waxing
For the best results, it's important to stop shaving at least five to seven days before your waxing or sugaring appointment. By the time of the service, your hair should be at least ¼ of an inch long, or about the length of a grain of rice, says Petak. You should also wear loose, comfortable clothing to the appointment (preferably cotton, says Garlow) and exfoliate 48 hours prior to help prime your skin for application.
To ensure your skin remains smooth post-sugar or waxing appointment, Petak recommends exfoliating with a gentle, "non-abrasive" product (we love the CeraVe SA Body Wash) and picking up a product that helps fight ingrowns. "I like to use European Wax Center's Ingrown Hair Mist or Ingrown Hair Serum, depending on your application preference," says Petak. "Both products contain glycolic acid and tea tree oil to keep skin clear, calm, and treat and prevent ingrown hairs." To avoid clogged pores and lock in moisture, finish by applying a non-comedogenic body lotion, like the La Roche-Posay Lipikar AP+M Triple Repair Body Moisturizer for Dry Skin.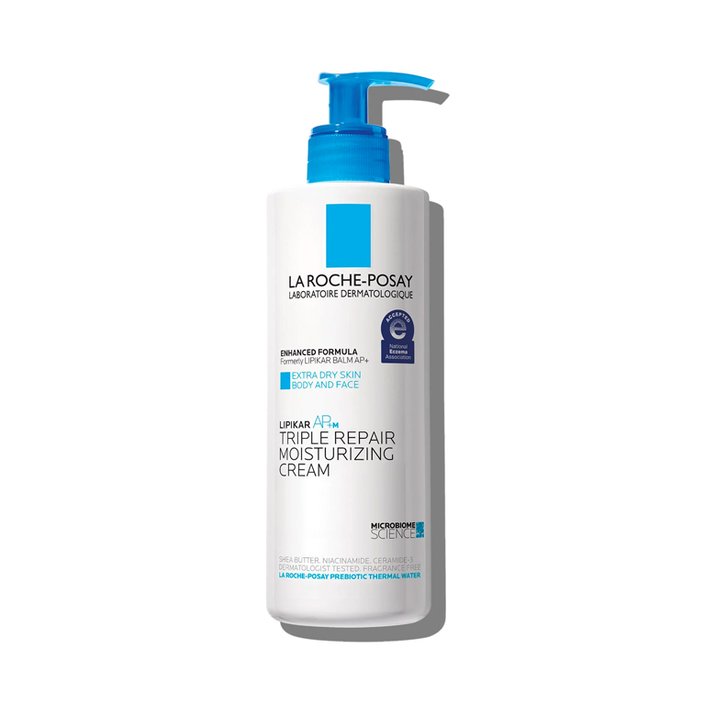 Photos: Chaunte Vaughn, Getty Images
Read more

Back to top