We Asked a Derm: Does Shaving Really Make Hair Grow Thicker?
August 10, 2023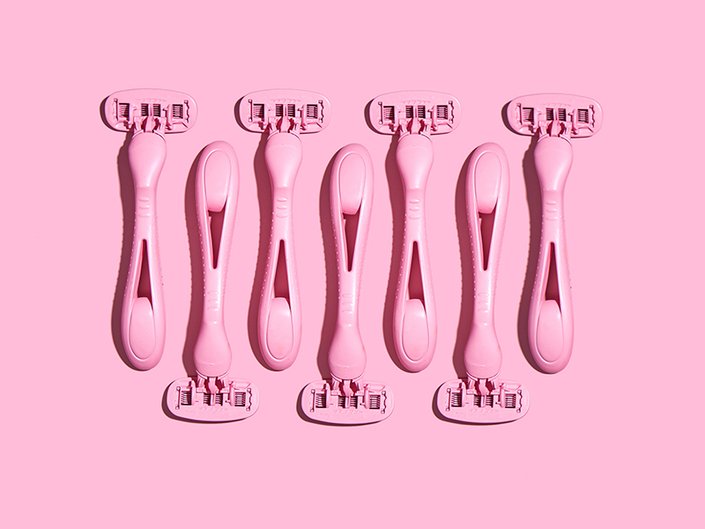 From the time you first picked up a razor to shave your legs, you might have had someone warn you about the potential dangers or mistakes of shaving. You've probably heard things like shaving causes razor burns, shaving leads to ingrown hairs and perhaps the most notorious, shaving makes your hair grow back thicker. There seems to be this long-standing myth that shaving can make your hair grow back differently. To find out if there's any truth to it, we consulted with board-certified dermatologists Dr. Jason Miller of Schweiger Dermatology Group and Dr. Marisa Garshick. Ahead, they're doing some major myth-busting around how shaving really affects your hair growth.
What Does Shaving Do to Your Hair?
"There are many urban legends regarding hair growth after shaving," says Dr. Miller. "These most likely are due to the feeling of coarse hair after the thinner exposed end is shaved off." He also mentions that "as hair grows back, it begins short, which is more coarse. As the hair continues to grow, it tapers and softens." This gives the hairs a finer, softer appearance, which may be to blame for the ongoing misconception that shaving makes your hair grow back thicker.
Does Shaving Make Your Hair Grow Back Thicker?
To set the record straight, shaving does not make your hair grow back thicker. "Shaving only gives the appearance of thicker hair," Dr. Miller explains. "Normal hair tapers at the end. As this thinner end is shaved off, the thicker base is left behind, making it look thicker." Shaving also does not make your hair grow back faster. "There may be some relative increase in hair during the growing stage of your hair cycle versus the resting/shedding phases after shaving, but this does not actually result in hairs growing faster," he adds.
Does Shaving Make Your Hair Grow Back Faster?
We're putting two rumors to rest today — not only does shaving not make your hair grow back thicker, it also doesn't make the hair grow back any faster. "Shaving does not impact the rate of hair growth and does not make hair grow back faster," Dr. Garshick agrees. "Since shaving does not remove the hair follicle, it doesn't impact the rate of growth. Genetics are more likely to determine how quickly your hair will grow."
How Fast Does Hair Grow Back After Shaving?
As Dr. Garshick explained above, genetics are the main deciding factor when it comes to how quickly your hair grows back. "Some people may notice that hair grows back within one to two days after shaving, though this can vary among individuals," she adds.
Will Other Hair Removal Methods Make the Hairs Grow Back Finer or Softer?
"No hair-removal methods have been shown to allow hair to regrow softer than what was removed," says Dr. Miller. That said, while you can't actually alter the thickness of your body hair, alternative methods to shaving such as waxing offer a more precise removal. As Dr. Miller mentioned, shaving only cuts off the softer, top part of your hair leaving behind the thicker base. Waxing normally pulls the entire hair from the follicle, which might help leave your skin feeling smoother for a longer period of time.
Another option to consider is laser hair removal, which is more expensive than shaving but has significantly longer-lasting results after multiple sessions. Plus, as Dr. Garshick explains, "if you are susceptible to ingrown hairs, laser hair removal can be a good option to minimize the potential for ingrowns."
Shaving Tips
While there is no specific way to slow the regrowth of your hairs or encourage them to grow back softer shaving, there are methods that can help you get your smoothest shave yet. Dr. Garshick and Dr. Miller share their intel below.
Start With the Right Tools
"In general, proper shaving techniques are helpful to prevent razor bumps and irritation," says Dr. Garshick. "This includes shaving in the direction of hair growth and making sure to always use a clean and sharp razor." Using a razor with multiple blades can also help you get a closer shave. One of our favorites is the Athena Club The Smooth Operator Razor Kit, which comes with two five-blade cartridges, plus a colorful handle and magnetic hook for easy storage. The American Academy of Dermatology (AAD) recommends changing your razor blade or throwing away a disposable razor every five to seven uses to help minimize irritation.
Exfoliate Your Skin One to Two Days Prior
In a previous Skincare.com article, Amy McLain, master esthetician and esthetics director of education at Kenneth's Hair Salons & Day Spas, recommended exfoliating your skin one to two days before shaving with a chemical exfoliant that contains glycolic, salicylic or lactic acid. You can also prep your skin for shaving with a gentle scrub. "This will slough away dead surface skin cells, which will allow for a smooth shave and promote surface cell turnover," in addition to minimizing the risk of ingrown hairs, she explained. Try the CeraVe SA Body Wash for Rough & Bumpy Skin, which contains exfoliating salicylic acid in addition to soothing, hydrating ingredients like niacinamide, hyaluronic acid and ceramides.
Soften the Hairs Before Shaving
"Other tips include to cleanse the area using a gentle cleanser and making sure the area is damp prior to shaving to help soften the hairs," says Dr. Garshick. The AAD recommends shaving right after a shower, while your skin is still damp, as your skin will be "free of excess oil and dead skin cells that can clog up your razor blade." You can also do so at the very end of the shower.
Shave With a Gel or Cream
Dr. Miller echoes Dr. Garshick's recommendation of shaving while the skin is damp, "ideally with a quality shaving cream or gel." Apply the gel or cream of your choice after cleansing your skin, then start shaving. If you have very dry or sensitive skin, the AAD suggests using a shaving product that is specifically made for sensitive skin (the label might say "sensitive skin-tested" or "for sensitive skin").
Shave in the Direction of Your Hair's Growth
To minizine risk of irritation, razor bumps and ingrown hairs, our experts recommend shaving in the direction of the hair growth. It's also important to avoid making multiple passes in the same area over and over, and to rinse your razor between washes. This will help clean the hairs and dead skin cells caught in the blades, giving you a smoother, closer shave.
Finish by Moisturizing Your Skin
"After you shave, you can apply a gentle moisturizer to help keep the skin soft and smooth and help to restore the skin barrier," says Dr. Garshick. "Be sure any products are non-comedogenic or oil-free to prevent clogged pores from developing if you are sensitive to bumps."
"Some studies have found that products containing aloe vera can help hair feel softer when applied topically," adds Dr. Miller.
The Best Shaving Skincare Products
As we mentioned above, this body wash is a great pick for prepping and priming your skin before you shave. Formulated with salicylic acid, niacinamide, hyaluronic acid and three essential ceramides, it gently dissolves dead skin cells while helping to soothe and retain skin's moisture barrier. As a bonus, it's fragrance-free and non-comedogenic.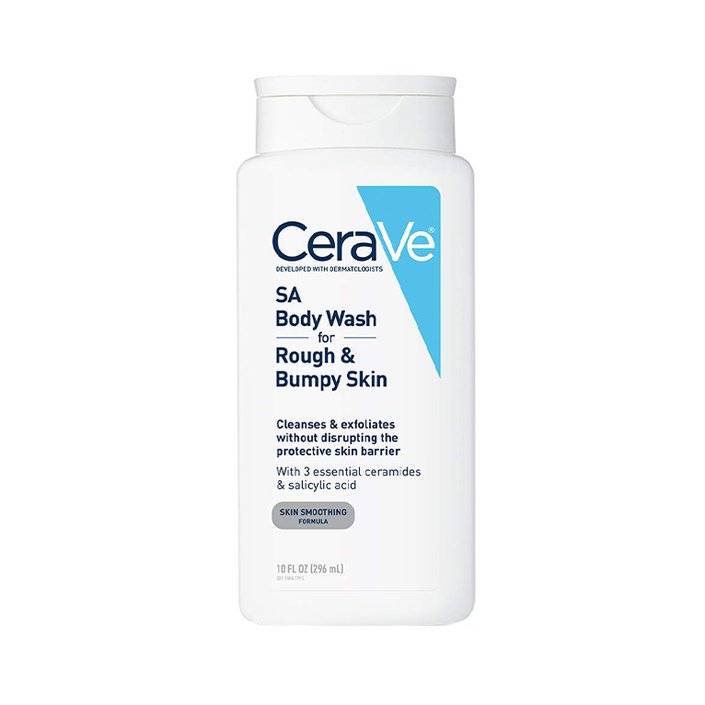 As a physical exfoliant, we love the Redemption Body Scrub from Aesop. Unlike some scrubs, which can be overly harsh and abrasive, this one is a silky, softening gel blended with finely milled pumice stones and aromatic botanicals. The brand recommends applying it once or twice a week to help smooth your skin and prep it for hydration.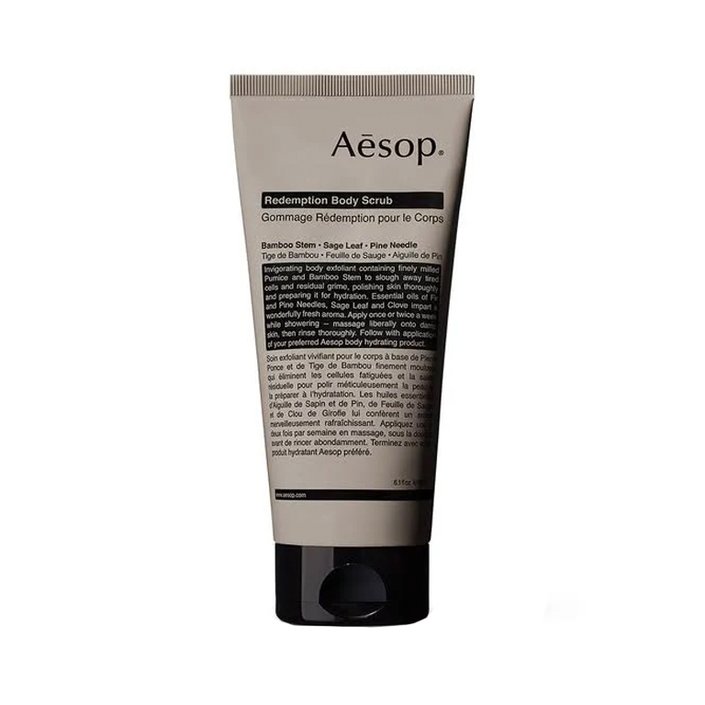 Looking for a soothing, unscented shaving cream that's suitable for all skin types, including sensitive skin? This pick from Kiehl's is our go-to. Made with soothing aloe vera, sesame oil and sodium PCA, a humectant derived from amino acids, it allows for a close shave on the face or body.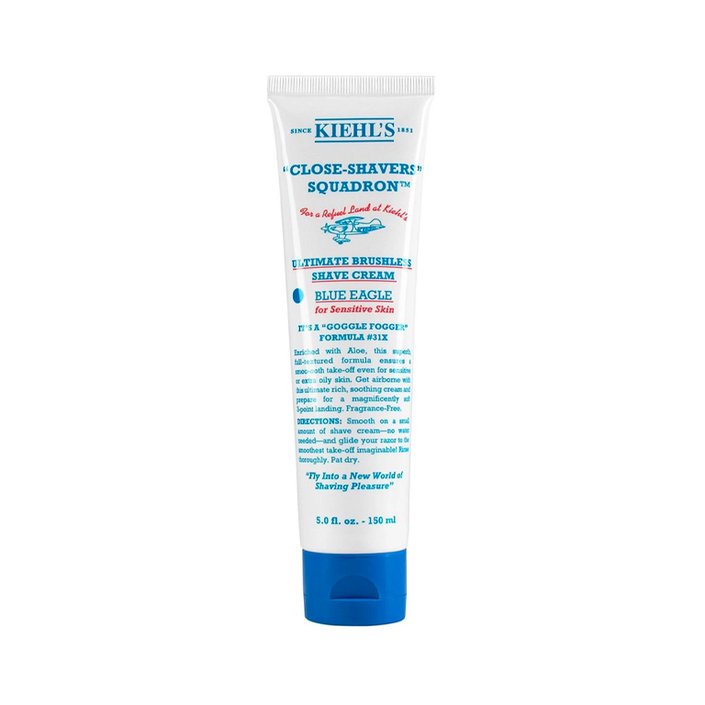 Made especially for dry, sensitive skin, this gentle lotion provides a boost of hydration that lasts for up to 48 hours. Inside the nourishing formula, you'll find La Roche-Posay's prebiotic thermal water, ceramide-3 and shea butter. It's fragrance-free, non-comedogenic, suitable for babies as young as two weeks and accepted by the National Eczema Association.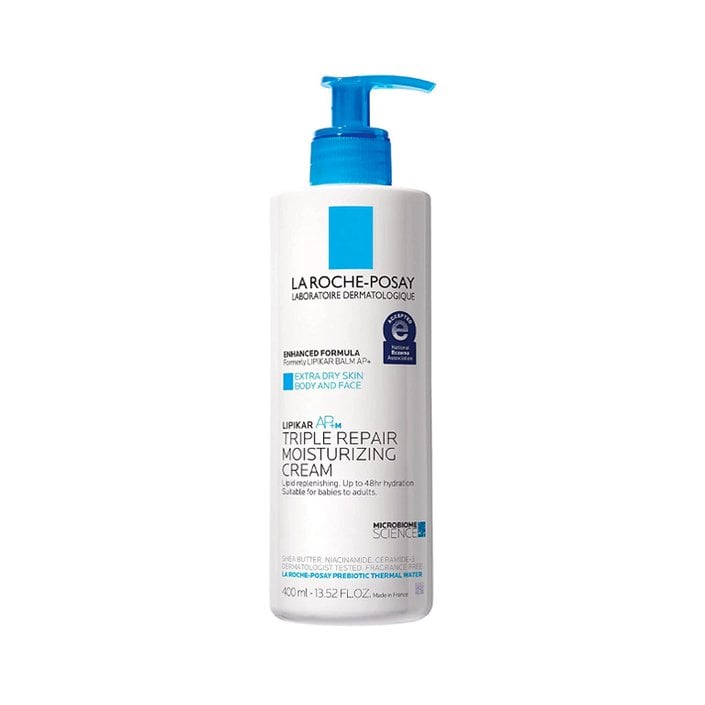 If you're not sensitive to fragrance, we love this sweet, honey-and-vanilla-scented barrier-repair cream. It's packed with peptides, hyaluronic acid, shea butter and resurrection plant, a type of plant that can withstand dehydration for months or even years. One of our editors swears by this pick because it smells incredible while still being gentle enough for their dry, sensitive skin.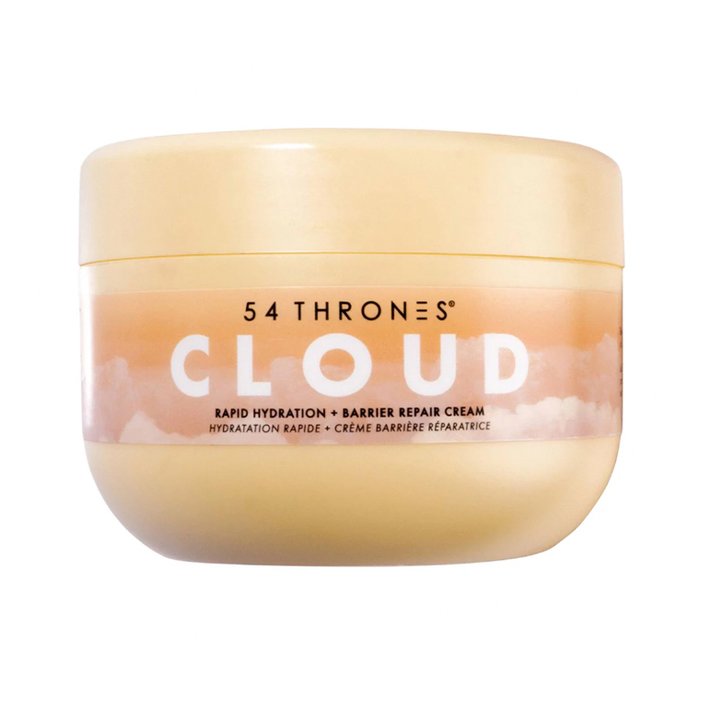 Read more

Back to top