When Is the Best Time to Use a Body Scrub?
March 06, 2023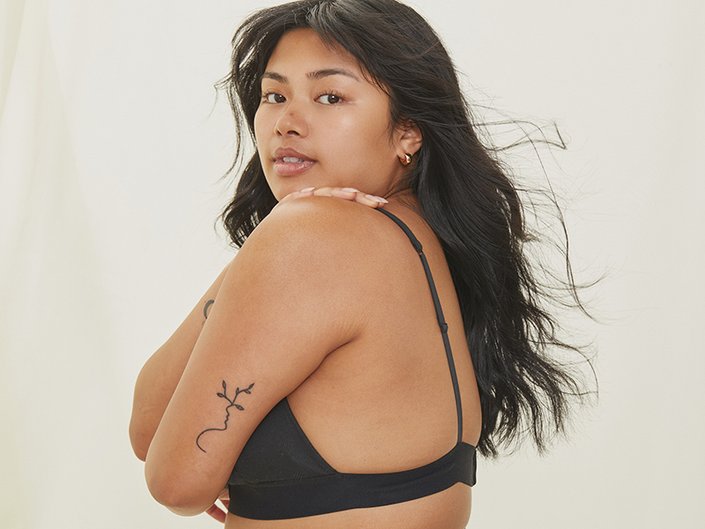 When it comes to your
shower routine
, you may have strong opinions about when to use a body scrub — either before or after your
body wash
. I'm someone who prefers to cleanse my body of impurities before I go in with a
body scrub
to exfoliate, but I've learned that not everyone agrees with my method. To find out if there are benefits to scrubbing pre- or post-cleanse, I discussed the topic with Josie Holmes, an esthetician at
SKINNEY Medspa
in New York City, as well as board-certified dermatologist
Dr. Hadley King
.
The Benefits of Using a Body Scrub After Body Wash
As far as why I prefer using a scrub after washing my body, I feel that by cleansing my skin of that first layer of dirt and impurities, I'm getting a deeper level of exfoliation. As it turns out, the experts agree with my rationale. "With this method you will be washing away any dirt, grime and sweat off the surface of your skin before deeply exfoliating away dead skin cells and impurities," says Holmes.
But that's not the only benefit. Many body scrubs are also moisturizing, which is another reason why I like to use it after I cleanse. "If you start with a body wash and follow with the scrub, the advantage is that you will leave behind the moisturizing base of the scrub on your skin by not washing it off," says Dr. King. If you're new to using a scrub altogether and you need a recommendation, try the Kiehl's Made for All Gentle Body Cleanser with the Kiehl's Gently Exfoliating Body Scrub — they're both gentle formulas made with soothing ingredients, like aloe vera, so that they won't irritate your skin.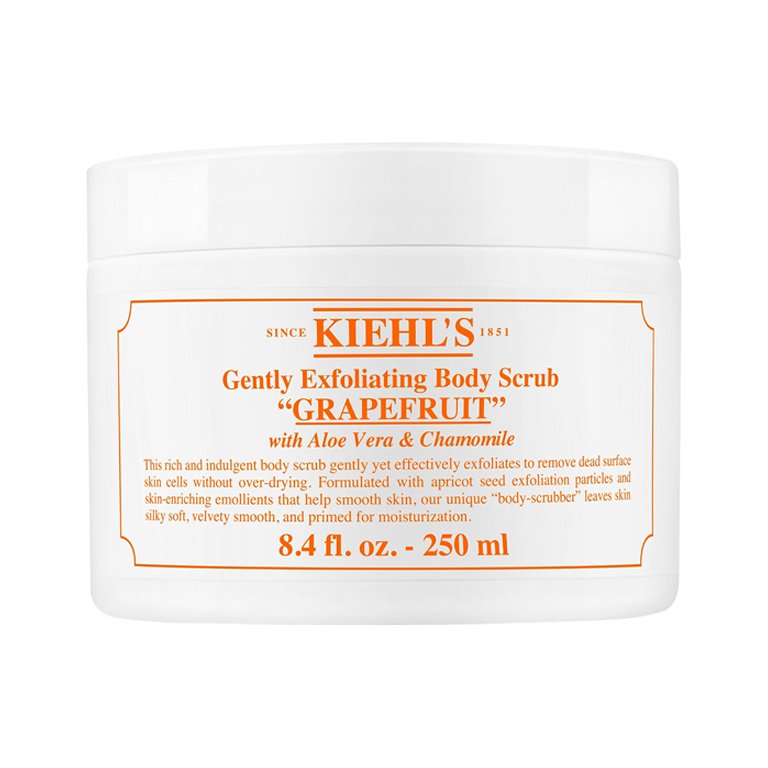 The Benefits of Using a Body Scrub Before Body Wash
On the other hand, there are benefits to using a body scrub before your body wash, as well. For instance, Dr. King explains, if you're someone with an oily skin type, the moisturizing finish left behind by most body scrubs may feel too heavy and greasy against your skin. In this case, it might be better to wash it away with a body wash after the fact. She also says, "if you start with a scrub and follow with the wash, then you will be sure to remove any residue from the scrub, including fine particles."
Holmes notes that the benefits of using your body scrub before your body wash include having a freshly exfoliated surface to cleanse. "This also means after exfoliation, you can wash away all of those impurities and dead surface skin cells down the drain," she says.
What Method Should You Use?
Ultimately, it all comes down to personal preference. "There are really no major drawbacks to doing it one way versus the other," says Holmes. Whatever order you choose, be sure to use both a body wash (every time you shower) and a body scrub (one to two times per week) in your routine, as they both have very different uses but are necessary for clean and smooth skin.
One of my favorite body scrubs is the Urban Hydration Renew & Restore Vanilla Sugar Scrub because its formula is infused with vanilla extract and moisturizing vitamin E, so not only does it slough away dead surface skin cells, but it also deeply moisturizes and leaves my skin feeling super soft. Not to mention, the sweet vanilla scent is so yummy.
Photo: Chaunte Vaughn
Read more

Back to top