Derm DMs: How Often Should You Change Up Your Skincare Routine?
September 23, 2021
The difficult part about loving skincare as much as we do is our want (just kidding, need) to try new products as soon as we hear about them. When it comes to buzzy ingredients, innovative technology or simply a new, luxurious formula, we often can't say no. This constant introduction of new products made us wonder how long we should stick to using one product before changing things up. To help us figure it out, we consulted with Dr. Adriana Lombardi, a New Jersey-based, board-certified dermatologist and Skincare.com expert, to give us the lowdown on how often — if at all — we should change up our skincare routine.
How Often Can You Change Your Skincare Routine?
"Skincare products have the potential to work immediately, but to see the full potential results, I recommend giving the product at least four to six weeks," says Dr. Lombardi. She recommends switching your skincare routine every season in order to give your products time to work.
What Ingredients Can You Switch Out of Your Skincare Routine?
"The three most important products in a skincare regimen are vitamin C, retinol and SPF," says Dr. Lombardi. "These products are great for long-term use and are clinically proven to improve the appearance of aging skin." Therefore, if you're thinking about making a switch in your routine, we recommend trying products with these efficacious ingredients. If you're new to retinol, we recommend the L'Oréal Paris Revitalift Pressed Night Cream with Retinol + Niacinamide. When it comes to SPF, you still need to apply it everyday (even in the fall) so to stay protected while combating dry, cold weather skin opt for a moisturizing formula like the La Roche-Posay Anthelios Mineral SPF Moisturizer With Hyaluronic Acid.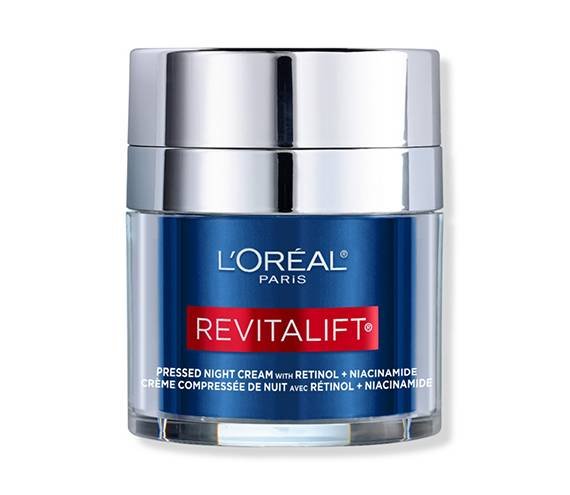 What Factors Should You Consider Before Changing Your Skincare Routine?
"If you feel that a particular product is not suiting your skin type or if you notice your skin isn't responding despite using a skincare regimen consistently, then you may want to consider switching it up," adds Dr. Lombardi. Other signs that suggest you should discontinue a product or change your routine are breakouts, rashes, redness and any other irritations. "Look for products that are designed specifically to your skin type and consult with your dermatologist to see if you have specific skin conditions that require treatment by a pro so you can ensure you're using the right products."
Design: Hannah Packer
Read More:
Can Your Skin Type Change Over Time? A Dermatologist Weighs In
The Top Skin Concerns Dermatologists Treat Every Fall
How to Tell If Your Skincare Products Are Expired
Read more

Back to top