11 Lightweight Skincare Products to Transition Your Routine From Winter to Spring
March 30, 2022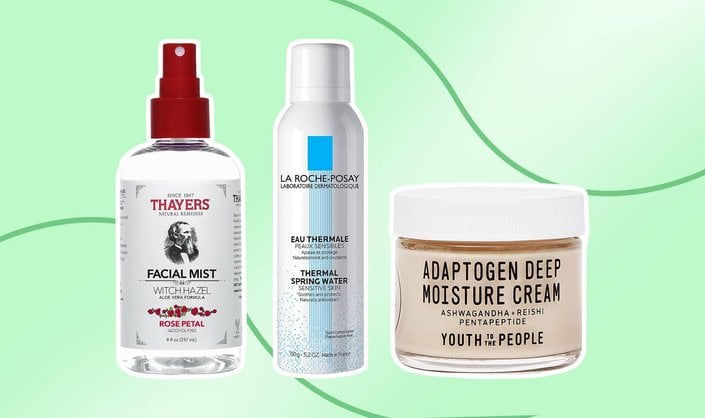 Spring has sprung! That means you can finally shed your chunky sweaters, winter coats and maybe even your super rich skincare products. Yep, just like you switch your wardrobe out with the seasons, it's a good idea to do the same with your skincare routine. So what products should you swap? With warmer weather and longer days approaching, consider trading your heavy, occlusive creams and dense serums for lightweight moisturizers and refreshing mists. 
Below, our editors share 11 of their favorite lightweight skincare products — from a weightless sunscreen to an antioxidant-rich face mist — that make transitioning from winter to spring a breeze for your skin.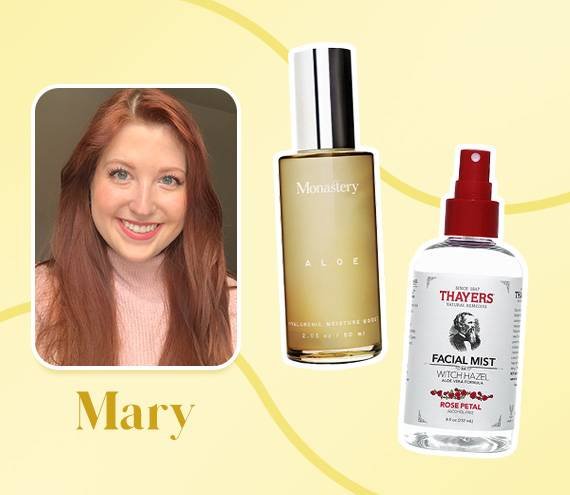 Personally, there's nothing I find more refreshing than a nice face mist. A quick spritz is all I need to awaken my skin, and as the weather starts to heat up, I always make sure to toss one in my bag. My current go-to is this floral mist from Thayers. Infused with rose water and aloe, it provides me with a boost of hydration and adds a natural glow to my complexion. The rose scent is an immediate mood booster, too, making it perfect for spring. 
Monastery Aloe Hyaluronic Moisture Boost
In a perfect world, my dry skin woes would melt away when winter ends. Unfortunately, that's not the case. To keep my skin hydrated and comfortable through the seasonal transition, I switch out my heavy, moisture-rich creams for this lightweight booster serum. The gel-water formula instantly sinks into my skin and keeps it hydrated thanks to two molecular weights of hyaluronic acid and soothing aloe vera. The calming lavender scent makes using this product a full sensorial experience, too. Depending on the day, I'll use it on its own or add a light moisturizer on top when I need an extra layer of hydration. — Mary, Associate Editor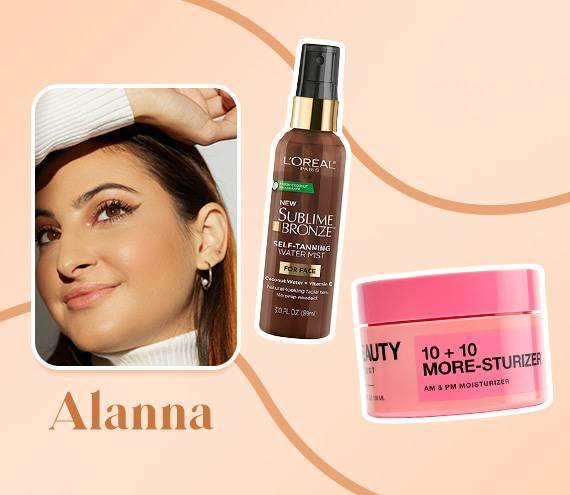 L'Oréal Paris Sublime Bronze Facial Self-Tanning Mist 
When warmer weather rolls around, I prefer using self-tanning mists instead of mixing drops into my moisturizer. This super lightweight mist is easy to apply and immediately absorbs into my skin. My favorite part is that it contains vitamin E to help nourish the skin, and it doesn't leave behind a film or sticky residue like some tanners do. The sweet coconut scent also makes it a super refreshing addition to any spring beauty regimen. 
INNBEAUTY Project 10+10 More-sturizer 
Vitamin C is a staple in my routine all year round, but in the springtime, I like to switch from a serum to a moisturizer. This antioxidant-packed option contains peptides, ceramides and vitamin C to help plump, firm and replenish the skin with each application. It lives up to its promises because my skin looks brighter, more even-toned and bouncy every time I use it. — Alanna, Assistant Managing Editor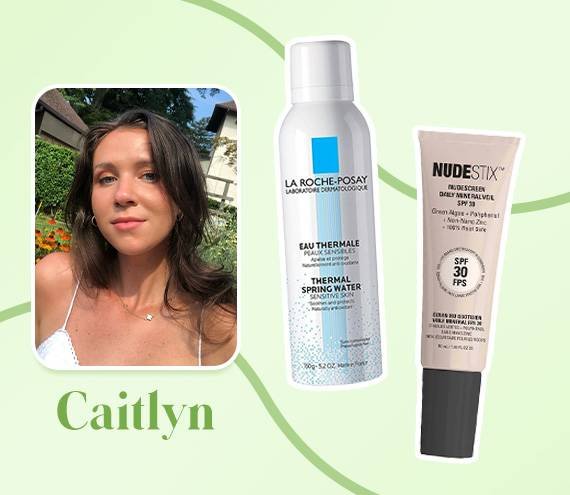 La Roche-Posay Thermal Spring Water Face Mist
My skin tends to go haywire when the seasons change. In order to maintain a sense of balance, I always have this facial mist, which is loaded with antioxidants and thermal spring water, on hand. The mist quickly absorbs into my pores, leaving my skin feeling refreshed, hydrated and never sticky or greasy. 
NUDESTIX Nudescreen Daily Mineral Veil SPF 30
Although it's important to wear SPF year-round, I always get the itch to switch up my sunscreen when the days get longer and the weather gets a little warmer. My latest SPF obsession is this lightweight mineral sunscreen from Nudestix. What makes it stand out? Well, it comes in three shades — cool, warm and hot — so every skin tone can avoid any semblance of a white cast, and it's super hydrating without making even the oiliest skin types look shiny. — Caitlyn, Assistant Editor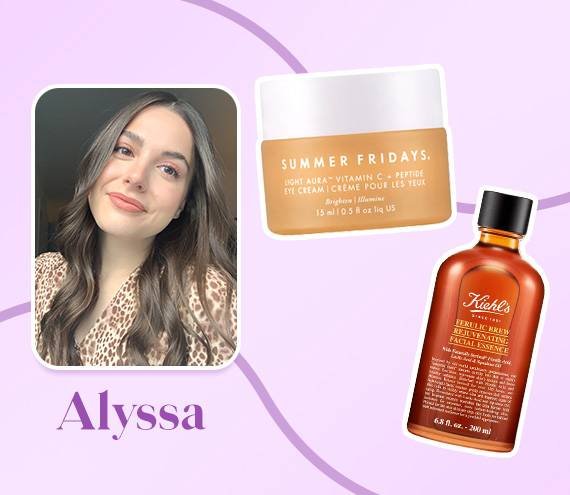 Kiehl's Ferulic Brew Antioxidant Facial Treatment with Lactic Acid
Because my skin gets even more oily than usual as the weather warms up, I like to make sure I have lightweight, refreshing products on hand that can cut through my oil and address my skin concerns. This facial treatment is packed with ferulic and lactic acids to gently exfoliate the skin while boosting glow without looking or feeling heavy. 
Summer Fridays Light Aura Vitamin C + Peptide Eye Cream
Finding a great eye cream that's hydrating enough without causing congestion in the under-eye area is tricky, but this one strikes the perfect balance. The cream texture isn't greasy, and it has a slight peachy tint which helps to brighten the darkness often accompanied by tired eyes. — Alyssa, Assistant Editor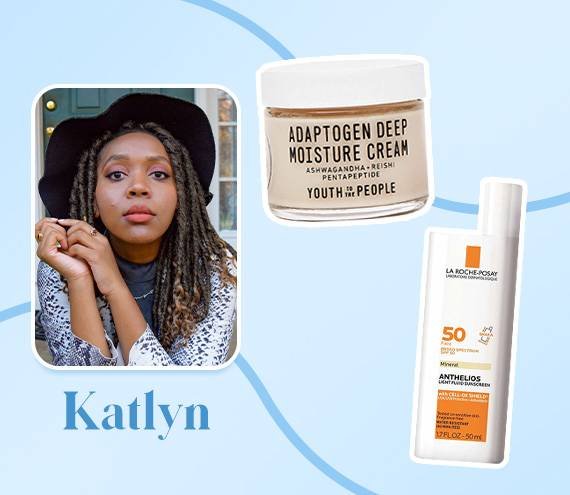 Youth to the People Adaptogen Deep Moisture Cream
As someone with oily skin, I'm constantly looking for a moisturizer that won't leave a greasy film, especially during spring. This does the job by giving me a boost of hydration while sinking into my skin with ease. I love how lightweight it is and how well it pairs with other products in my routine. I know I'm going to be using this all season long!
La Roche-Posay Anthelios Mineral Zinc Oxide Sunscreen SPF 50
With COVID restrictions lifting and warmer weather approaching, I know I'm going to be spending a lot more time outdoors — meaning I have to put in extra effort to protect my skin. This sunscreen is one of my favorite formulas because of how lightweight it is. After it sinks into my skin, I'm left with a glowing, protected complexion. I also love that it layers nicely under my makeup, so I never have to worry about pilling or flaking. — Katlyn, Social Media Editor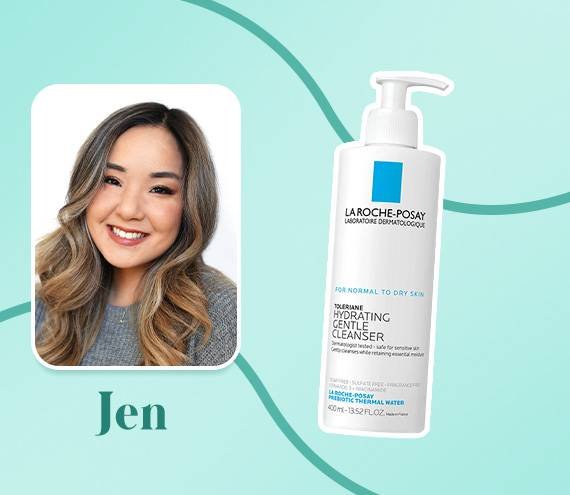 La Roche-Posay Toleriane Hydrating Gentle Cleanser
I have combo and sensitive skin, so it always teeters between dry and flaky or dehydrated and shiny when the seasons change. This cleanser has helped keep it in check through the winter, and I think it's perfect for my spring routine, too. The gel texture feels so silky as I massage it on my skin, and I appreciate that it's fragrance-free. My skin never feels stripped of moisture after rinsing thanks to ceramide-3; plus, the niacinamide and other moisturizing ingredients are a nice addition for healing my dry and uneven skin tone. — Jen, Creative Video Producer
Design: Juliana Campisi
Read More: 
The Best Gel Cleansers for Your Skin Type
Drugstore Sheet Masks Your Skin (and Wallet) Will Love
The Best Skincare Tips of All Time, According to Beauty Experts
Read more

Back to top