Should You Wash Your Face in the Morning? We Asked Dermatologists
May 22, 2023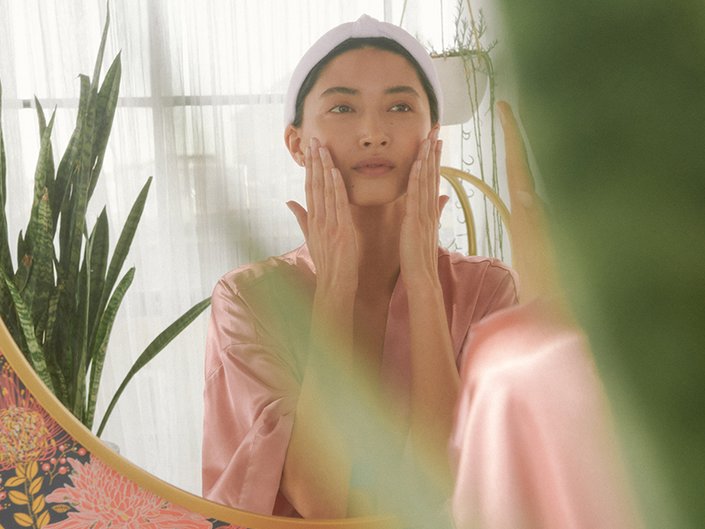 I wash my face like I brush my teeth: religiously and twice a day. But after my best friend and a handful of beauty influencers revealed that the secret to their glowy-looking skin is a result of skipping their morning cleanse, I was tempted to switch up my skincare routine, too. Is cleansing my face only at night the way to go?
Before committing to a once-a-day face-washing routine, I wanted to get an expert opinion. Ahead, Skincare.com consulting experts Dr. Alicia Zalka, board-certified dermatologist and founder of Surface Deep, and Dr. Stefani Kappel, board-certified dermatologist and founder of MDAiRE, are breaking down whether washing your face once or twice a day is the way to go.
Should You Wash Your Face in the Morning?
For the most part, cleansing your face in the morning is an important step in a well-rounded skincare routine. "Washing your face in the morning is important because as you sleep, your cells renew themselves and the dead skin cells can accumulate on the stratum corneum (the uppermost layer of the skin) and sebum is excreted more during the evening hours while you are sleeping than during the day," explains Dr. Kappel. "Washing off the extra cellular debris and sebum that has accumulated overnight is important."
How Often Should You Wash Your Face?
According to Dr. Kappel, washing twice a day is the general rule of thumb. "Washing your face twice per day is very important — in the morning to remove extra cellular debris and sebum and in the evening, you want to wash off all the dirt, oil, sebum and makeup or sunscreen that can accumulate on the skin throughout the day," she says. That being said, there are some people for whom skipping a morning cleanse is no big deal and may even be advisable, according to some experts. The number of times you should wash your face in a day is largely dependent on your skin type. So while some people may be able to skip a morning cleanse, others may need to cleanse away dirt and oil that may have accumulated on their skin's surface overnight.
"For those with very delicate, allergic or dry skin types, it may be better to only cleanse once daily," says Dr. Zalka. These skin types generally won't accumulate much oil or dirt while sleeping, so Dr. Zalka feels that there's no need to thoroughly cleanse with face wash in the morning, too. (If your skin is on the drier side but you still like to wash your face in the morning, Dr. Kappel recommends looking for a hydrating cleanser with a pH of 5.5 or below to avoid stripping your skin.)
While some may experience hydrated, less irritated skin after skipping a morning cleanse, others could experience clogged pores and breakouts. "For my patients who have very oily or acne-prone skin, I strongly advise them to cleanse their face twice daily in order to keep up with removing the build-up of excess sebum and oil," says Dr. Zalka. "If you live in a big city with exposure to pollutants in the air, you'll also benefit from twice-daily cleansing."
To confirm if you need to wash your face once or twice a day, consult with a board-certified dermatologist.
If You Don't Wash Your Face, Should You Still Apply the Rest of Your Skincare Products in the Morning?
Just because you skip your cleanser in the morning doesn't mean you should skip skincare altogether. "In the morning, it's OK to skip a scrub or deep cleanse, but still proceed with your morning serum, like vitamin C formulated serum, moisturizer and SPF," says Dr. Zalka. "Most skincare products will do their jobs better when applied to damp skin, so I still recommend a quick rinse with just water before applying layers of morning skincare."
Dr. Kappel echoes this sentiment. "Using a micellar water or toner can also help remove debris without a full on wash and prepare the skin for ingredients," she notes.
The Best Face Washes
If you have a dry skin type, you should check out the CeraVe Hydrating Facial Cleanser. This gentle face wash is formulated with ceramides and hyaluronic acid to help restore your skin's natural moisture barrier and lock in hydration. In other words, you won't have to worry about your skin feeling stripped, tight or dry after washing with this cleanser.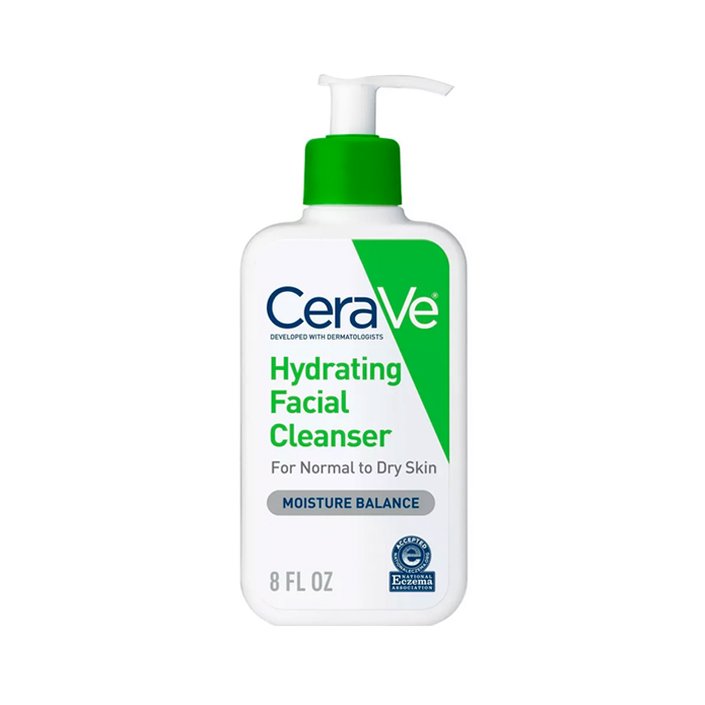 Who doesn't want glowy, radiant-looking skin? With the Thayers Rose Petal Radiance Boosting Cleanser With Vitamin C and Vitamin E, you can achieve that goal. Antioxidants in the formula soothe and hydrate skin while contributing to a more radiant complexion. Plus, you'll love the silky feel and delicate rose fragrance of this gel cleanser.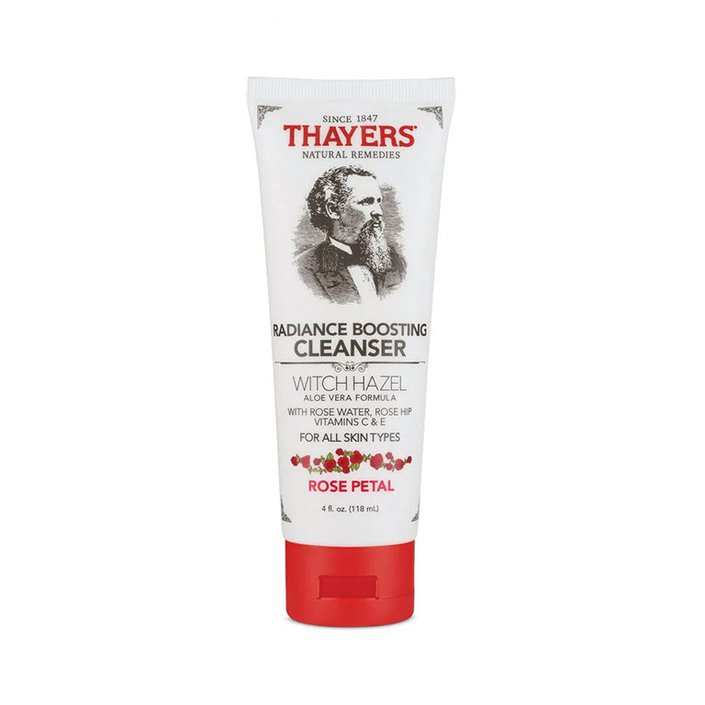 We're all about starting the day with a refreshing, hydrating face wash like the La Roche-Posay Toleriane Hydrating Gentle Facial Cleanser. With a gentle cream formula, it helps your skin retain moisture, feel comfortable and look its best. This mild cleanser is suitable for all skin types including sensitive.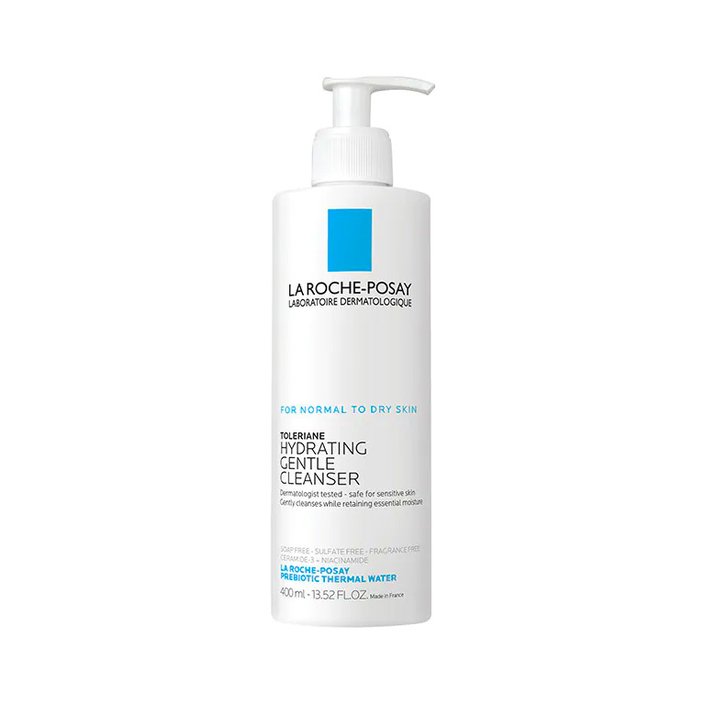 As Dr. Kappel said, micellar water is a good compromise between doing a full face wash and completely skipping your morning cleanse. We like the Garnier Micellar Cleansing Water With Hyaluronic Acid + Aloe because it effectively rids skin of dirt, oil and makeup without over drying. Thanks to hyaluronic acid in the formula, it also gives your skin a plumper look.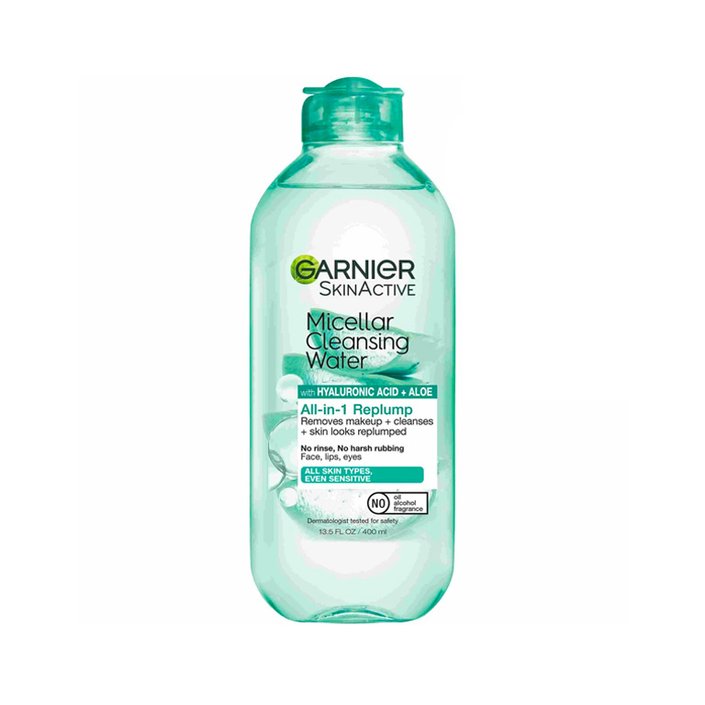 The L'Oréal Paris Revitalift Derm Intensifies 3.5% Glycolic Acid cleanser is a resurfacing cleanser that works to get rid of dead skin cell buildup and prep your skin for the rest of your skincare products. In addition to glycolic acid, it contains salicylic acid to help reduce the appearance of enlarged pores.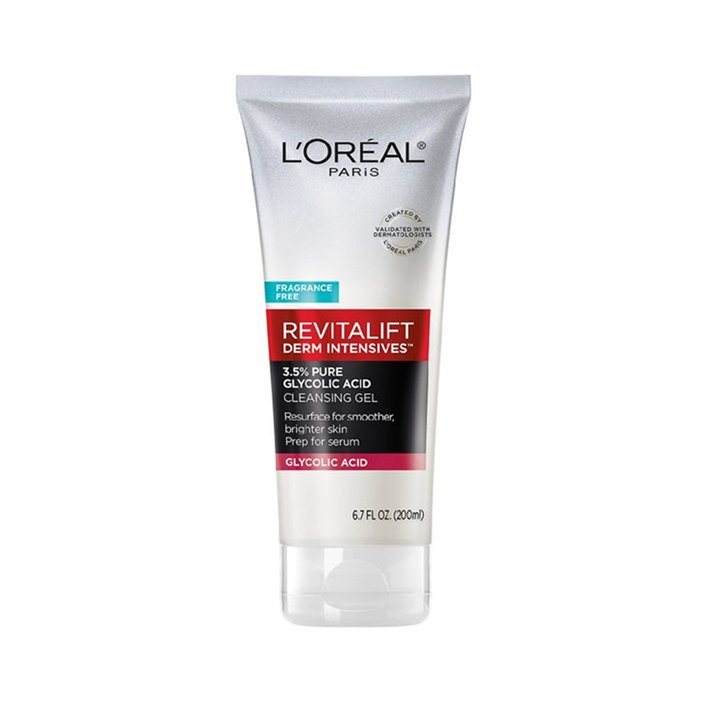 For a basic cleanser that works for all skin types, try the Kiehl's Ultra Facial Cleanser. It's a mild, hydrating cleanser formulated with squalane, glycerin and avocado oil. To maintain a healthy skin barrier, follow it up with the customer-favorite Ultra Facial Cream.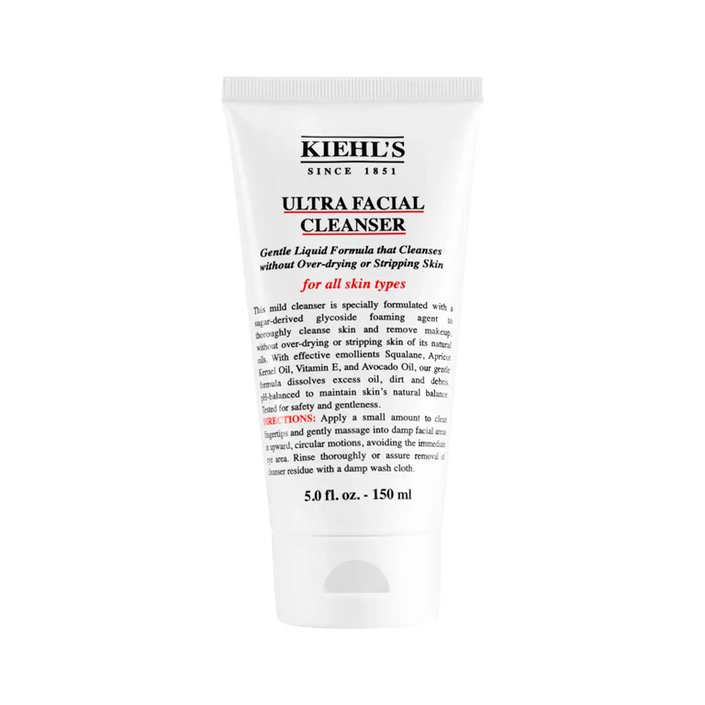 The Youth to the People Superfood Cleanser is a green juice cleanse for your face, made with antioxidant-rich kale, spinach and green tea. Use it to prevent buildup in pores and effectively cleanse your skin of makeup and debris. It also works to rebalance your skin's pH without leaving you feeling stripped or overly dry.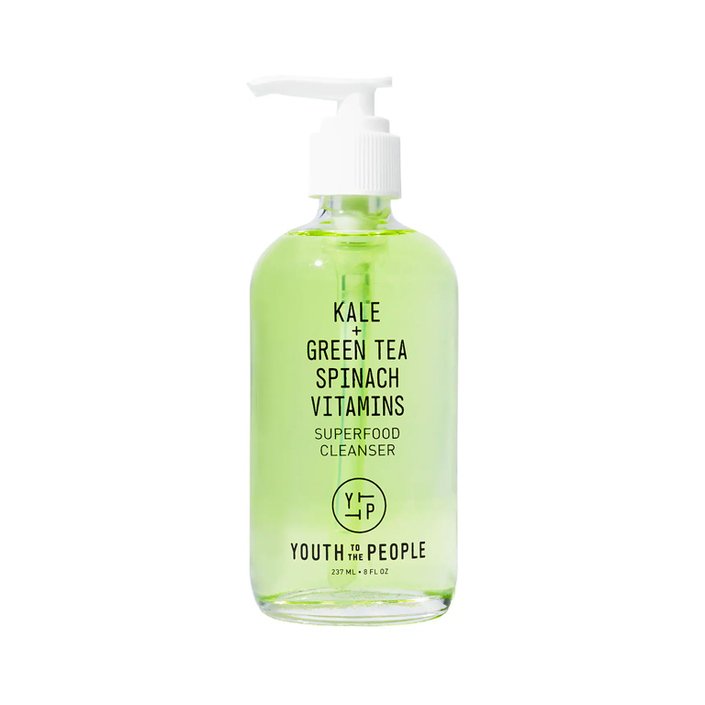 If you have acne-prone skin, opt for an exfoliating cleanser such as the SkinCeuticals LHA Cleansing Gel. Formulated with chemical exfoliants including lipo-hydroxy acid, glycolic acid and salicylic acid, this face wash unclogs pores to promote smoother, brighter skin. By decongesting pores, it also helps minimize blemishes, so it's the perfect cleanser for skin prone to breakouts.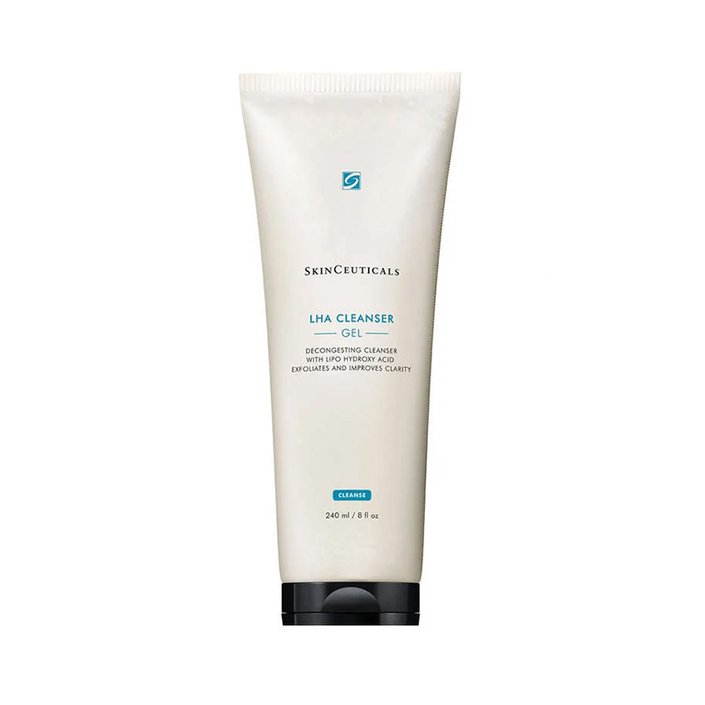 Do you have oily skin? Try a foaming cleanser like this option from Vichy. Formulated with acne-fighting salicylic acid, it helps to clear up existing breakouts and prevent new ones from forming. A purifying cleanser, it also helps improve skin tone and texture over time.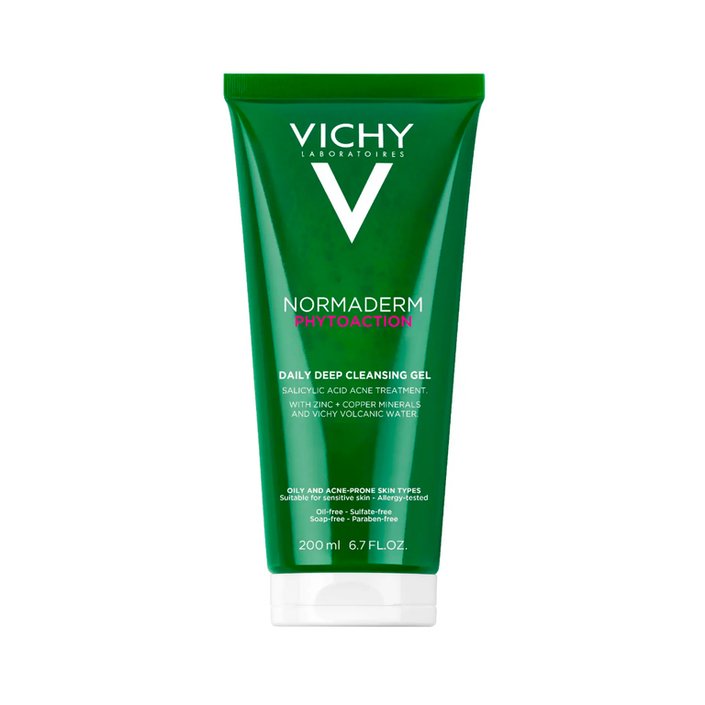 This gel-to-foam cleanser from Dr. Loretta refreshes your skin and washes away anything that may have accumulated on your skin's surface, from excess oil to pollution particles. Enriched with marine peptides, it also delivers major hydration.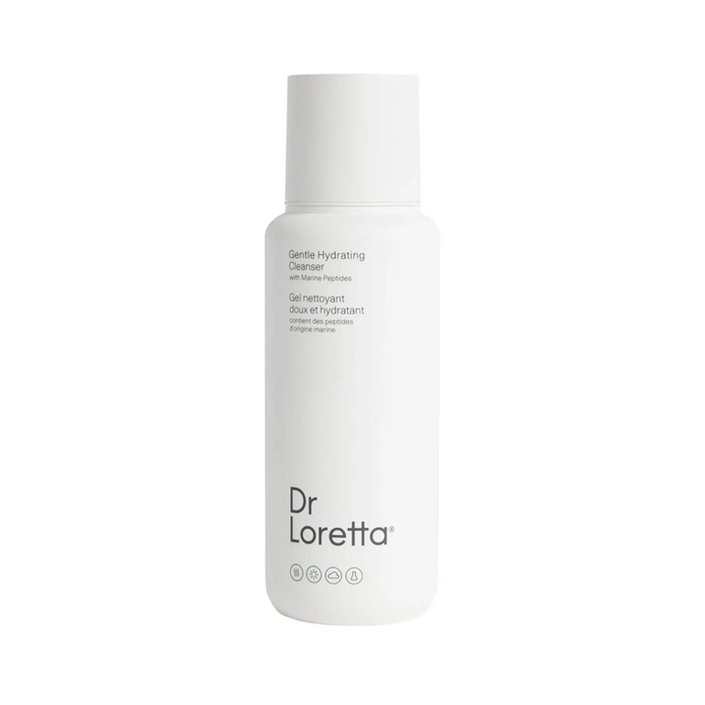 Another solid option for breakout-prone skin, the PanOxyl Acne Creamy Wash 4% Benzoyl Peroxide Daily Control clears up existing breakouts while simultaneously helping to prevent new ones from forming by unclogging pores. It's anti-bacterial, meaning it helps kill breakout-triggering bacteria, too.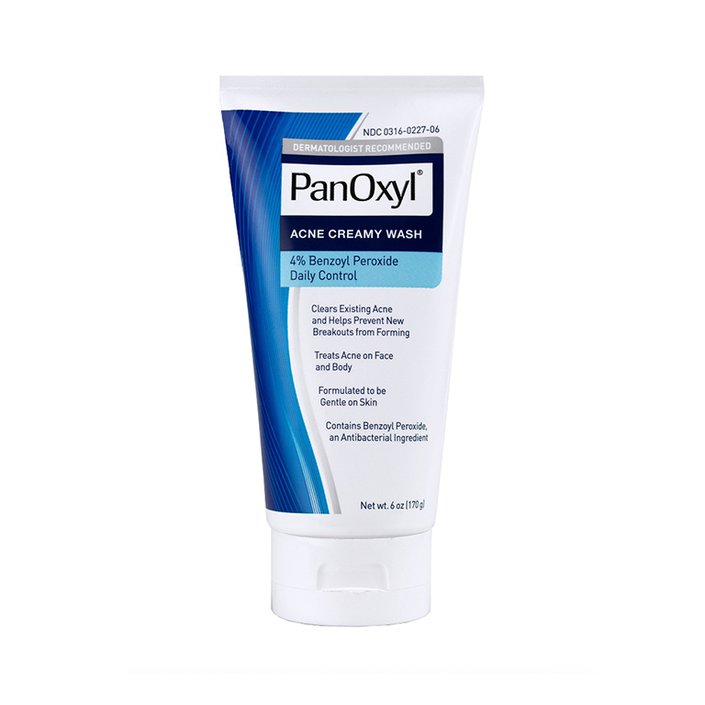 Read more

Back to top