How Top Dermatologists Shop For Skin Care At A Drugstore
October 11, 2017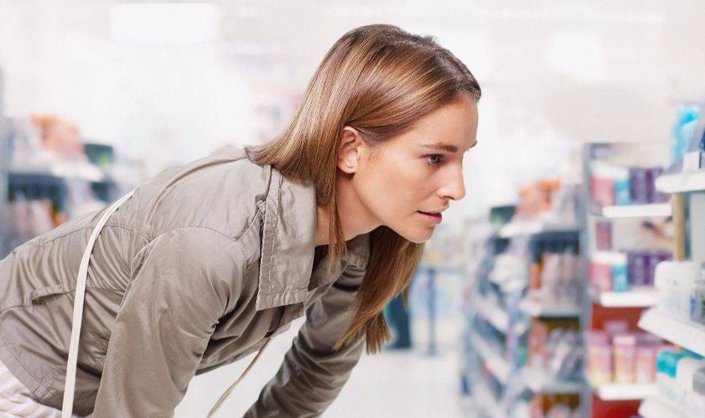 We get it: The drugstore skin care aisle can be an intimidating place. With rows upon rows of products, it's not easy to know which ones to reach for and which ones to skip over. Believe it or not, even dermatologists navigate through those aisles in search of the very best buys. To learn a few tricks of the trade, we tapped a board-certified dermatologist to guide us through shopping for beauty products at the drugstore, ahead.
We bet you've got a couple of tricks up your sleeve when it comes to shopping for beauty and skin care products at your local drugstore successfully. You've got the brands, formulas, and products that work best for your skin engrained in your head like your home address, but have you ever wondered what a skin care expert does upon walking through the doors of her favorite drugstore? Yeah, us too. So we spoke with board-certified dermatologist, and Skincare.com consultant, Dr. Dendy Engelman, to learn exactly how she shops for drugstore beauty. For all the details, read on!
Drugstore Beauty 101
It should come as no surprise that many (seriously, tons) of amazing beauty products can be found at your local drugstore. From toners and face creams to sheet masks and body scrubs, there's a plethora of stand-out beauty products available at the tips of your fingers (or, at least on your way home from work). Dr Engelman explains, "There are some great drugstore products that can produce great results. Plus, purchasing cheaper products over years of skin care use can really cut down costs in the long term." Not only do some of these less-expensive formulas perform just as well as their costly counterparts, but opting in can also leave you with enough extra cash to throw a few additional products into your shopping cart.
But don't let that deter you from splurging on the more expensive products from time to time. "Often times a higher price tag can indicate better quality ingredients or a higher concentration of an ingredient," Dr. Engelman explains. Your best bet is to consult the ingredients label to know exactly what you're getting for your money, which leads us to our next point…
How to Shop for Beauty Products at the Drugstore
Dr. Engelman reminded us that we should never shop according to brand. "The best way to choose a skin care product is to look at the ingredients, not the brand," she says. "Avoid products with irritating ingredients like formaldehyde, parabens, fragrance, sodium lauryl sulfate, and mineral oil." As for the ingredients you should look for, Dr. Engelman says, "ceramides, hyaluronic acid, peptides, vitamin c, and antioxidants are good ingredients to incorporate into your routine." This holds true for most skin types, but when in doubt always consult your dermatologist for advice.   
What Products Are Worth Saving On?
So we've got the expert advice on what to look out for when shopping for skin care at the drugstore. But what kind of drugstore products does a board-certified dermatologist recommend you reach for on a drugstore adventure? We picked Dr. Engelman's brain to get a few suggestions that are worth saving a few bucks on. You can't say you didn't see this one coming. 
First and foremost: Face wash. Dr. Engelman's favorite facial cleanser happens to be one you can find in the drugstore. Just like many luxury alternatives, she explains that her drugstore go-to "effectively removes makeup, dirt and the day's grime." Plus, it's sensitive enough for all skin types and does not strip the skin of its natural oils, which is key when it comes to cleansing.
For the body, Dr. Engelman can attest to the quality of several drugstore body oils. She loves the hydrating and nourishing qualities of these rich formulas. If you're ready to try an alternative to your body lotion or cream, or simply need a more hydrating option for the approaching winter months, throw a body oil in your shopping cart next time you hit the aisles of your local drugstore.
Read more

Back to top