How to Apply a Face Mask Like an Esthetician for the Ultimate Self-Care Experience
May 11, 2021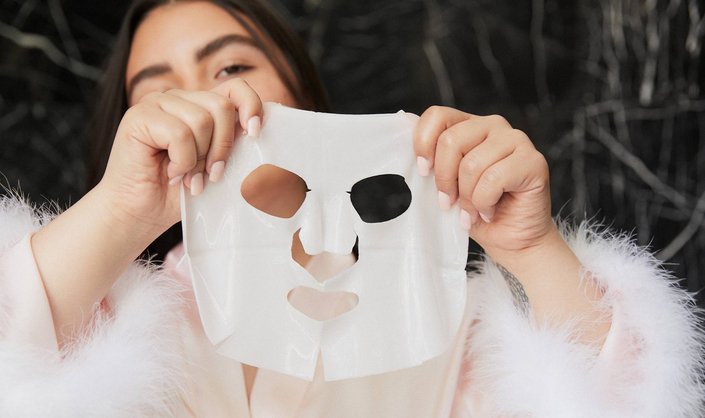 It's no secret that face masks are one of the ultimate forms of self-care. Need to relax? Simply grab your favorite mask. But instead of just slathering it on with your fingers, you can elevate your at-home spa experience by applying one the same way estheticians do. In order to make sure you're getting the most out of your face masks, we tapped esthetician Vanda Serrador to share the right way to apply them. Spoiler alert: The technique is all in the type of mask.
Sheet Masks
For those who don't enjoy dipping their hands into mask pots, sheet masks are a great, mess-free option. Simply peel off the protective film, place on clean skin, and discard after 15-20 minutes depending on the mask. For an extra cooling sensation, place the sheet mask in the fridge for 15 minutes before use. One of our favorites is the Lancome Rénergie Lift Multi-Action Ultra Sheet Mask, which firms and hydrates skin while boosting radiance. Plus, it's split in two parts — one for the upper face and one for the lower face — so it easily molds to any face shape. 
Gel Masks
Masks with gel textures are especially great for sensitive skin because of their cooling and hydrating properties. While you can apply directly onto your skin, Serrador suggests warming gel-based masks, like the Kiehl's Calendula Petal-Infused Calming Mask, in your hands a bit first. Scoop a quarter-sized amount out with a spatula, rub it in your hands and then use a facial brush or your fingers to apply to your skin.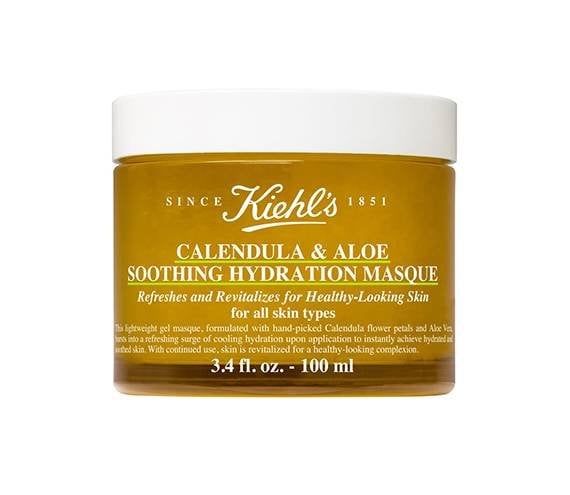 Clay Masks
Serrador recommends using a clay-based mask at room temperature to help leave skin feeling deeply purified. Use a facial brush for the most spa-like, precise application, and be sure to avoid the eye and lip area. The L'Oréal Paris Pure-Clay Detox & Brighten Face Mask is a great option because it combines clay and charcoal to detoxify pores and reveal brighter skin in just ten minutes.
Overnight Masks
Similar to night creams, overnight masks nourish and hydrate to help you achieve a healthy-looking complexion. As the last step of your nightly skincare routine, smooth a dollop of a night mask, like the Youth to the People Superberry Hydrate + Glow Dream Mask, evenly over skin using a facial brush. Leave on overnight and wash off any excess that has not been absorbed in the morning. For extra soothing, store in the fridge and apply the chilled mask to your face and neck area.
Photography: Chaunte Vaughn, Senior Art Direction: Melissa San Vicente-Landestoy, Associate Creative Producer: Becca Solovay, Makeup Artist: Sadhvi Babu, Hair Stylist: Aki Yamaguchi, Wardrobe Stylist: Alexis Badiyi, Digital Tech: Erik Dalzen, Model: Rachel Anastacia
Read More:
The Difference Between Night Creams and Night Masks
What Do Clay Masks Actually Do for Your Skin?
6 Sheet Masks to Add to Your Amazon Cart
Read more

Back to top