A Simple, 5-Step Skincare Routine for Men
August 17, 2023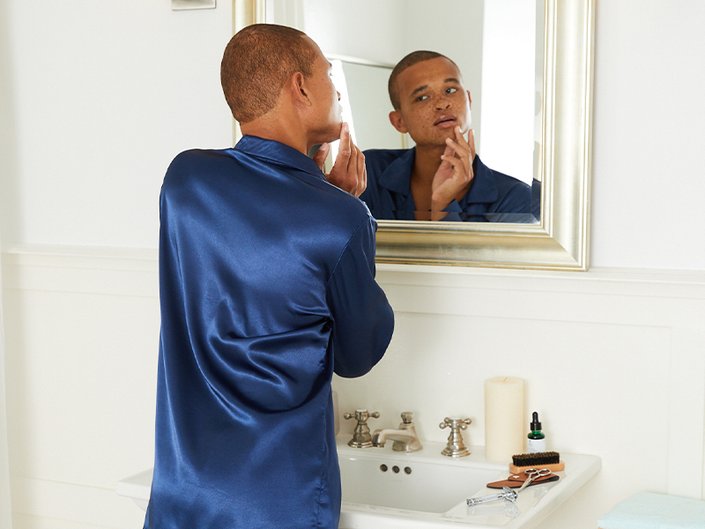 Everyone, and we mean everyone, should have a skincare routine that they follow daily. Considering that your skin is exposed to dirt, debris and pollution from the environment every day, a well-rounded skincare routine is crucial for keeping your complexion properly cleansed and hydrated, and addressing concerns like acne, wrinkles, dark spots and more. For most men looking to build a skincare routine of their own, starting from scratch can feel like a daunting task. Before you get discouraged, let us break it down for you step by step with the help of board-certified dermatologist Dr. Michael I. Jacobs.
Why Is It Important for Men to Have a Skincare Routine?
As mentioned above, we firmly believe that everyone can benefit from having a skincare routine for a variety of reasons. "Like women, a good skincare routine for men can make a significant difference in the health of their skin," says Dr. Jacobs. "Most of the problems we see in the skin can be regulated, treated or controlled with an effective skincare routine." For example, say you want to address visible signs of aging, such as fine lines and wrinkles. "A skincare routine can slow down the progression of skin aging and protect skin from environmental aggressors like sun damage," he notes.
The effects of aging on skin are not the only concern you can target with a skincare routine, however. "There are many different skincare concerns men can prioritize in their routines," Dr. Jacobs explains. "For example, regulating dry or oily skin, hydration, anti-aging, texture, hyperpigmentation, uneven skin tone and acne are several common skin concerns I see amongst men. These are all problems that can often be treated either fully or partially with a consistent and good-quality skincare regime."
So, where should you begin? "A good skincare routine for men doesn't need to be too complex," he says. "I recommend finding a gentle cleanser to use morning and night, followed by a toner." Keep scrolling to check out a solid beginner skincare routine for men, according to Dr. Jacobs.
A Basic Skincare Routine for Men
Step 1: Cleanser
Generally, cleansing your skin should be the first step in any skincare routine. Not only does it remove dirt, sweat and other debris from the surface of your skin, but it helps keep your pores clear so you can try to avoid the possibility of a breakout. You can use a cleanser that's formulated for your specific skin type or you can stick with an effective yet gentle option suitable for most skin types.
If you have dry to very dry skin, we recommend the CeraVe Hydrating Foaming Oil Cleanser, a lathering foam face wash that cleanses without disrupting your skin barrier or stripping your skin of moisture. It's formulated with ceramides, squalane oil, hyaluronic acid and more to lock in hydration.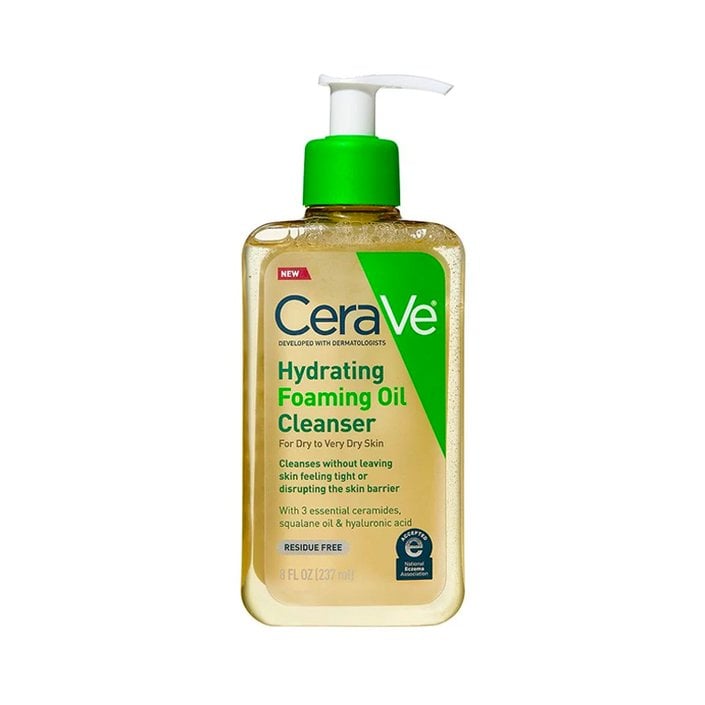 Step 2: Toner
Immediately after cleansing both morning and night, use a toner to help balance and prep the skin for the rest of your routine. Not only does it remove any residual dirt and oil that your cleanser may have missed, but it can also deliver important ingredients to your complexion.
Dr. Jacobs recommends following up your cleanser with a toner tailored to your specific skincare needs. "The toner can serve different purposes depending on what your skin needs," he says. "Some toners are calming, hydrating or exfoliating." For example, if you have dry or irritated skin, you may benefit from the Thayer Rose Petal Facial Toner, which soothes and hydrates with an aloe-vera-infused formula.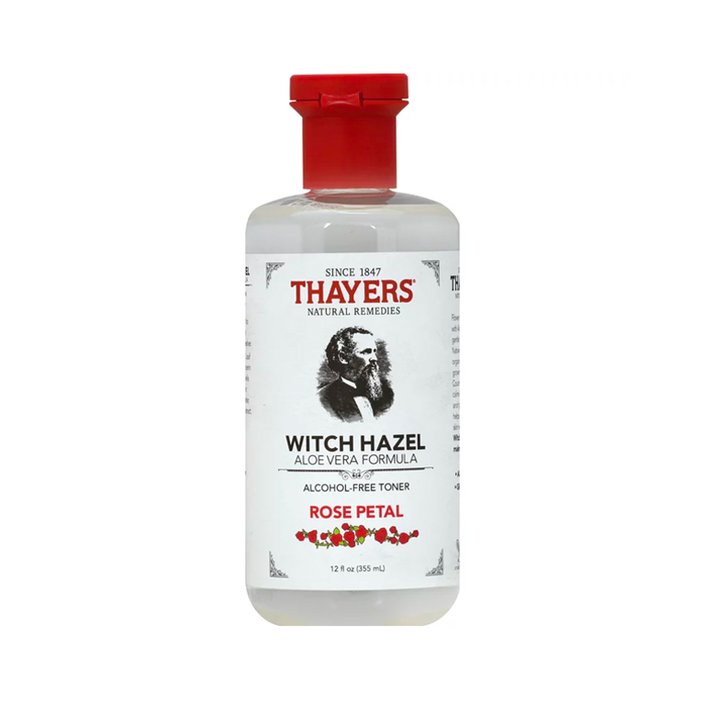 Step 3: Serum
Incorporating a serum into your skin-care routine is the perfect opportunity to treat your skin and address concerns you may have. "In the morning, I recommend using a vitamin C serum," says Dr. Jacobs. "At night, you can either use a hydrating toner with ingredients like hyaluronic acid, or you can find a serum that suits your skin's needs." If you have oily or breakout-prone skin, you may want to try a salicylic acid serum at night, such as the SkinCeuticals Blemish + Age Defense Salicylic Acid Acne Serum.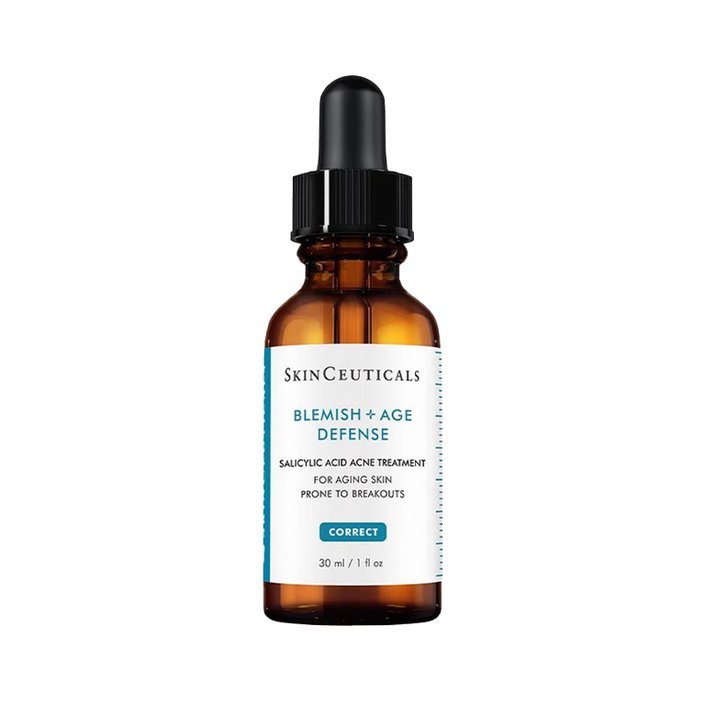 Step 4: Moisturizer
"After serums, it's important to moisturize the skin with a gentle moisturizer," notes Dr. Jacobs. "If you have drier skin, you can find a heavier option." Moisturizing is crucial to restore hydration after removing your skin's natural oils during cleansing. Skipping this step can cause irritation and drying of the skin. When shopping for a moisturizer, look out for hydrating ingredients such as hyaluronic acid, glycerin and ceramides on the label.
Got oily skin? Check out the CeraVe Ultra-Light Moisturizing Gel. This refreshing gel formula delivers serious hydration without leaving your skin feeling greasy or sticky afterwards. It feels so weightless on your skin that you'll forget you put anything on your face.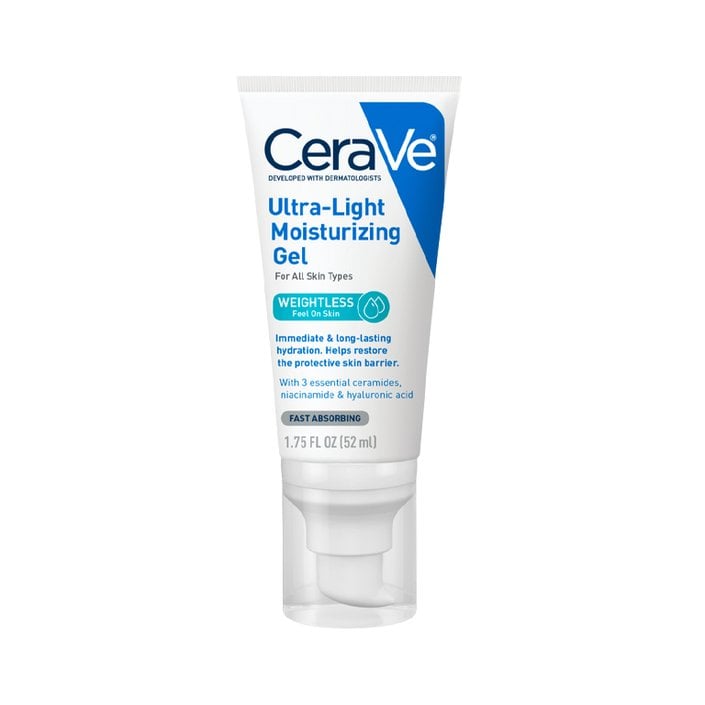 We also love the Kiehl's Facial Fuel Daily Energizing Moisture Treatment for Men. Enriched with caffeine and a vitamin C derivative called vitamin Cg, it works to revive a fatigued, dull complexion.
Step 5: Broad-Spectrum SPF
"Finally, in the morning your last step should always be a 50+ SPF," he says. Make sure to look for the words "broad-spectrum" on the label of your sunscreen to ensure that it protects against UVA and UVB rays. Adequately protecting your skin from the sun every single day will be your best defense against premature visible signs of aging. And don't forget to reapply every two hours if you're spending extended periods of time outside!
One of our favorite sunscreens for everyday use is the La Roche-Posay Anthelios Ultra Light Fluid Facial Sunscreen SPF 60 because, as the name suggests, it feels super lightweight and non-greasy. The fluid formula quickly absorbs into your skin and it's water resistant for up to 80 minutes.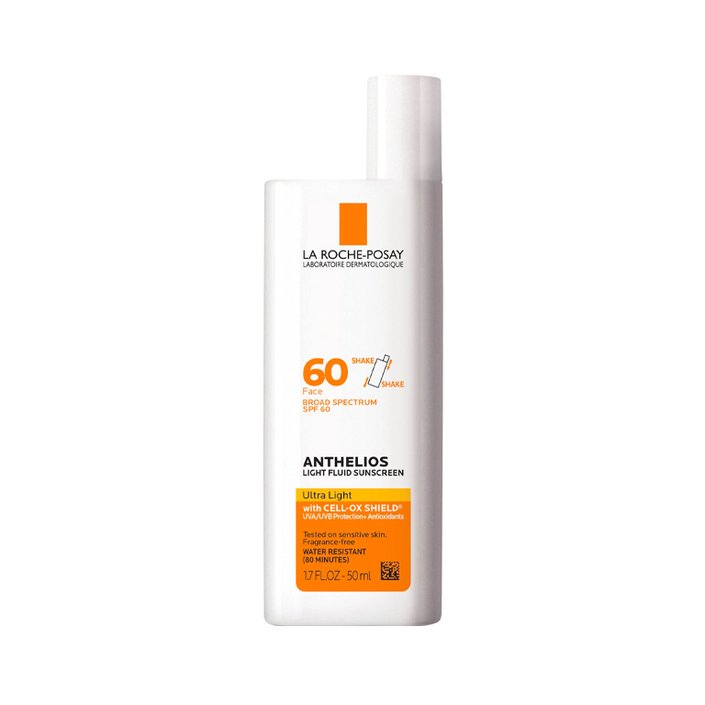 An Advanced Skincare Routine for Men
The steps outlined above are a great jumping off point for men who are new to the wonderful world of skincare. "You have a lot of freedom within this simple routine to customize it for your skin needs," says Dr. Jacobs. If you want to get a little more advanced, or have specific skin concerns you're hoping to address, you can add a few more steps into the mix. Ahead, find out how you can modify Dr. Jacobs' basic skincare routine.
Exfoliate
Though it may not necessarily need to be part of your everyday skincare routine, exfoliating regularly is essential to obtaining a smoother, more even complexion. It can also help prevent breakouts by keeping your pores clear. "Exfoliating skin is important for everyone because it helps with the skin's natural renewing process to reveal smoother, healthier skin," Dr. Jacobs explains. "Sometimes our skin needs some assistance in its natural renewal process, and using an exfoliator can help this happen to help with acne and skin texture, among other concerns."
Opting for an exfoliating toner as the second step in your regular skincare routine is an easy way to incorporate exfoliation. Or you could alternatively add an exfoliant after cleansing and prior to toning.
Retinol
Retinol is "an effective product for slowing down signs of aging like fine lines and wrinkles," says Dr. Jacobs. "It's also a good product to help with smoothing out skin texture and treating breakouts." If you want to level up your skincare game, you can use a retinol product as your nighttime serum. Just don't forget your SPF in the morning, since this powerhouse skincare ingredient can make your skin more sensitive to the sun.
If you're new to retinol, consider trying the Youth to the People Retinal + Niacinamide Youth Serum, an anti-aging night serum formulated with a potent retinoid. It also contains soothing niacinamide and ceramides to help prevent the skin irritation that sometimes comes with using a topical retinoid.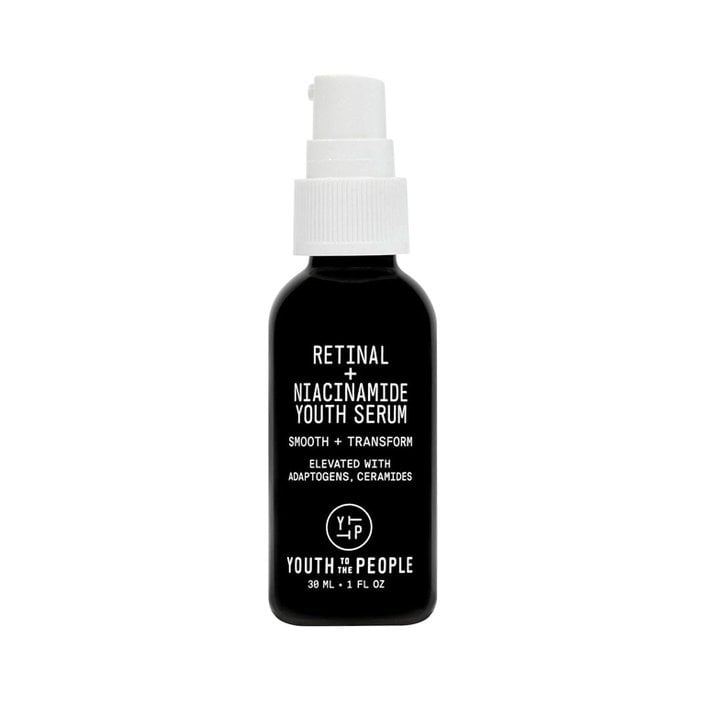 Eye Cream
The skin around your eyes is thinner than that of the rest of your face and therefore requires a cream specifically designed for the under-eye area. Using an eye cream every morning and night can help with the appearance of dark circles, crow's feet and puffiness. "There are eye creams with ingredients to keep the area properly hydrated and some have ingredients like caffeine or vitamin C to help with dark under-eye circles and [to] plump the area," says Dr. Jacobs.
The Kiehl's Age Defender Eye Repair can be applied with your finger tip and delivers an immediate blurring effect to help neutralize any discoloration under your eyes. Apply your eye cream twice a day after moisturizing.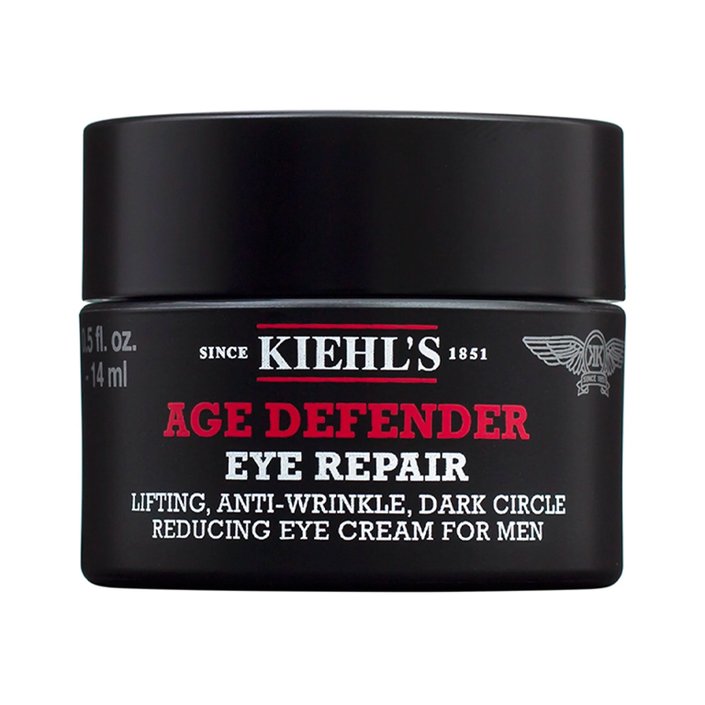 Read more

Back to top