UVA vs. UVB Rays: What's The Difference? Skincare Experts Break it Down
August 14, 2023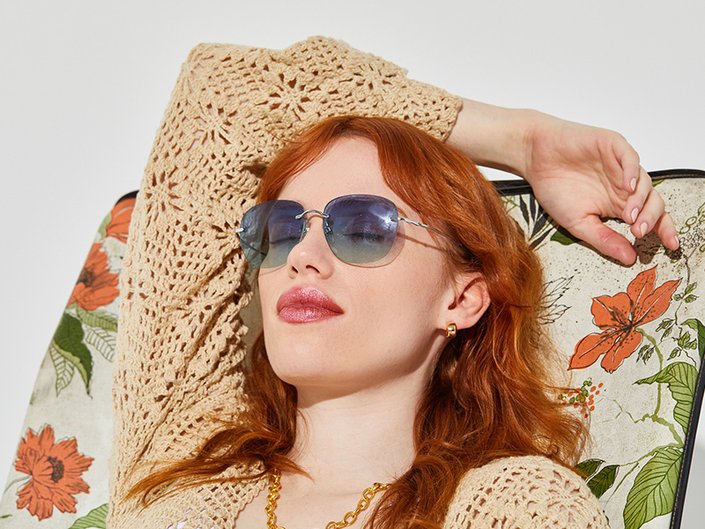 You probably know that wearing sunscreen is important, but you may not know why it's such an essential skincare step. Well, we're here to tell you. Essentially, it all comes down to UV rays, which are what cause all the damage to our skin. Too much exposure to UV rays can cause signs of aging in the skin like wrinkles, fine lines and sun spots along with more dangerous health issues like skin cancer. There are three types of UV rays — UVA, UVB and UVC — that come from the sun and other forms of artificial lighting (like tanning booths), and each has a different impact on the skin.
Here, we talked to board-certified dermatologist Dr. Elyse Love, MD, FAAD and celebrity esthetician Ian Michael Crumm about the differences between UVA and UVB rays, what UVC rays are as well as what you can do to protect your skin from their harmful effects.
What Are UV Rays?
Ultraviolet A (UVA) and ultraviolet B (UVB) rays are how the sun makes contact with the Earth, and they are invisible to the naked eye. "Sunlight, or solar radiation, is actually a complex combination of multiple types of radiation," says Dr. Love. "Sunlight contains UVA, UVB, UVC and visible light."
Dr. Love also notes that UV rays are strongest closest to the equator, at higher altitudes, during the summer and at midday. UVA and UVB rays have been proven to cause skin cancer, eye damage, a diminished immune system and premature aging in the form of wrinkles, fine lines and dark spots.
What Are UVA Rays?
UVA rays account for 95% of the rays we are exposed to. They're always present — even on cloudy days — and can penetrate through glass, like windows. According to Crumm, "UVA rays are also a key factor in causing immediate tanning of the skin. While they are less likely to cause sunburn, they can contribute to long-term skin damage."
What Are UVB Rays?
You can thank (or curse) UVB rays for the painful sunburns that occur when skin is exposed to the sun unprotected for an extended period. The Skin Cancer Foundation describes UVB as the radiation most regularly associated with skin burning as it penetrates the outer layer of the skin, causing damage there. " UVB rays are strongest between 10 a.m. and 4 p.m., and their intensity increases at higher altitudes," confirms Crumm.
What Are UVC Rays?
UVC rays are the third type of radiation that we don't typically hear about. But there's not much to worry about: "UVC is typically captured by the ozone layer, and does not make it to the earth's surface," says Dr. Love. You can still be affected by UVC rays through an artificial source like a lamp or layers, according to the Food & Drug Administration (FDA).
Are UV Rays Harmful?
To confirm what you've probably already surmised from the previous sections, UV rays are very harmful. Radiation in any form can be damaging to the skin. "Both UVA and UVB rays can damage the DNA in skin cells, leading to mutations that may eventually result in skin cancer," says Crumm. Before soaking in the sun for a little extra tan, keep in mind that UV rays can also cause the skin to premature age resulting in wrinkles, fine lines and sun spots, per the American Academy of Dermatology (AAD). While there isn't anything wrong with aging, these skin concerns are signs that you've been exposed to too much sun, which in turn can mean cancerous side effects.
What Is the Difference Between UVA and UVB Rays?
UVA and UVB light both cause long-term damage to the skin — Dr. Love explains that the main difference is that UVA rays are longer and penetrate to the dermis layer, while UVB rays are shorter and act more superficially.
"Traditionally, UVA was considered to be the 'aging rays' and thought to be more responsible for the development of fine lines, wrinkles, dark spots and redness," says Dr. Love, "but we now know that both UVA and UVB cause long-term damage to the skin's DNA that can increase the risk of skin cancer. Both types of radiation also cause signs of skin aging."
Intense one-time exposure to UVA and UVB rays (think: a sunburn from laying out at the beach) and cumulative exposure to UVA and UVB rays (think: the amount of sun you get on daily walks
to work) can increase the risk of developing melanoma and other types of skin cancer.
How to Protect Against UV Rays
The most important thing is to wear a broad-spectrum SPF — and reapply sunscreen every two hours or immediately after being in the water or sweating a lot. That also means wearing sunscreen on all parts of your body that are exposed to the sun, not just your face. People of all skin tones need to wear sunscreen. It's a common misconception that people with more melanin do not need extra sun protection. Crumm explains that melanin is a pigment found in the skin that can provide natural protection against the harmful effect of ultraviolet radiation. "However, it's important to note that while melanin does offer some protection, it doesn't make the skin immune to UV damage or skin cancer.
Pick up useful sun protection habits like avoiding outside activities when the UV index is high (especially from 10 a.m. until 2 p.m. on summer days), wearing a hat to protect the scalp and sunglasses to shield the eyes from harmful rays.
Keeping tabs on the UV index is also a smart habit to get into. "The UV index is a rating scale that rates the level of UV exposure for a region for that day," says Dr. Love. "The scale ranges from 0 (low) to 11+ (extreme). Sun exposure should be avoided (if possible) while the index is high."
The Best Sunscreens to Protect Against UVA and UVB Rays
If there's one thing to take home from all this information, it's to wear sunscreen that'll protect against UVA and UVB radiation. Dr. Love says that when choosing sunscreen, you should stick with a broad-spectrum formula that is SPF 30 or higher. Below, we're listing 10 of the best sunscreens to protect you against UVA and UVB rays, year-round.
The sheer finish of this broad-spectrum sunscreen with SPF 70 is the one to reach for if you're not into a lot of skincare layering. Formulated with skin-loving ingredients like the soothing La Roche-Posay thermal spring water, niacinamide and vitamin E, all skin types will enjoy a hefty dose of moisturization while being protected from UVA and UVB rays.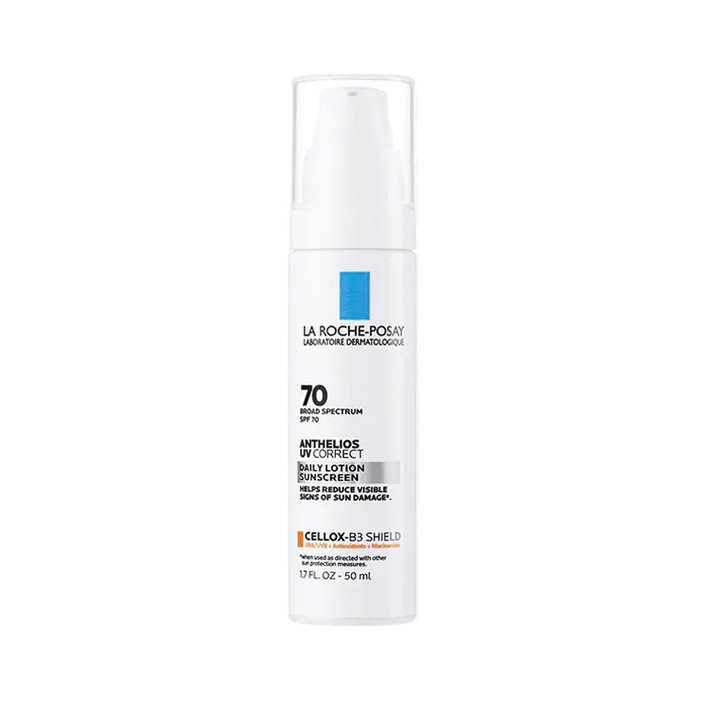 Remember, you should apply sunscreen to all skin areas exposed to the sun. When you're on the go and have limited bag space, opt for this broad-spectrum SPF that can be used on the face and body for ultimate UVA and UVB protection. The ultra-lightweight formula of this sunscreen features skin-safe mineral and chemical ingredients to offer an invisible coating of sun protection that won't pill on top of your other skincare products.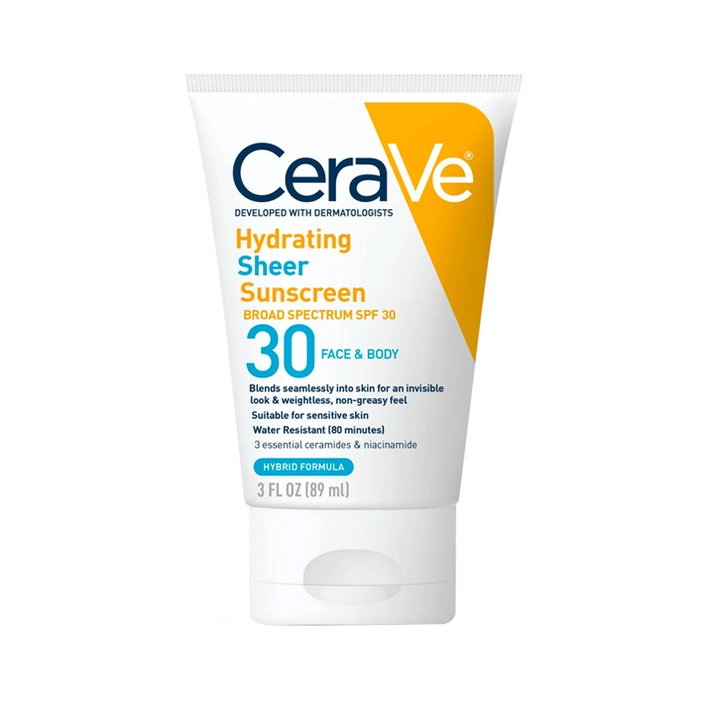 Pick up this sunscreen if you prefer a matte finish to keep the oiliness on your face in check. This non-comedogenic sunscreen won't clog your pores while it's protecting your skin from the sun, making it easy to re-apply every two hours. Antioxidants are added to this formulation to help defend against UV rays, pollution from the air getting into your skin, and skin aging free radicals.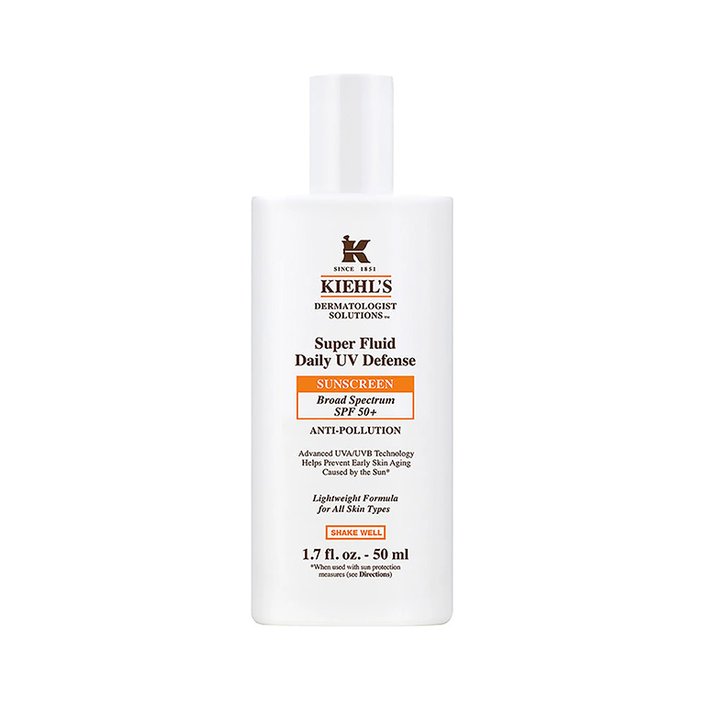 Formulated with vitamin E and vitamin C to protect against environmental damage, this daily lotion is a drugstore favorite for its inexpensive price tag and lasting effect. You won't have to worry about a white cast since this moisturizing face lotion instantly melts into the skin for an invisible finish.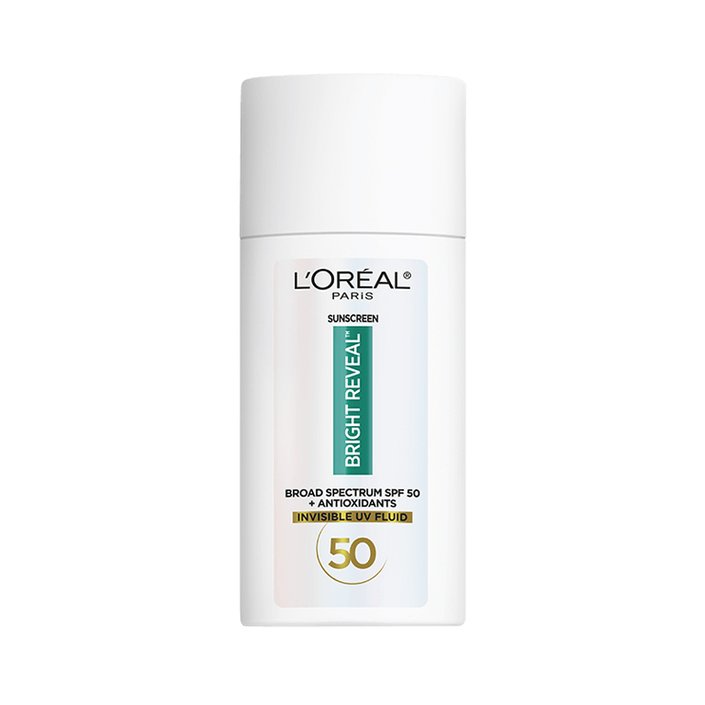 Mineral sunscreens are formulated with zinc, an ingredient from original SPF formulations that tend to leave a white paste on the face. This sunscreen from SkinCeuticals offers protection with mineral ingredients while leaving a silky, ultra-sheer finish and is reef-safe. Skin will be protected from UVA and UVB rays without leaving any residue behind. Your skin will appreciate the added plankton extract infused to boost the skin's natural defenses and resistance to UV rays.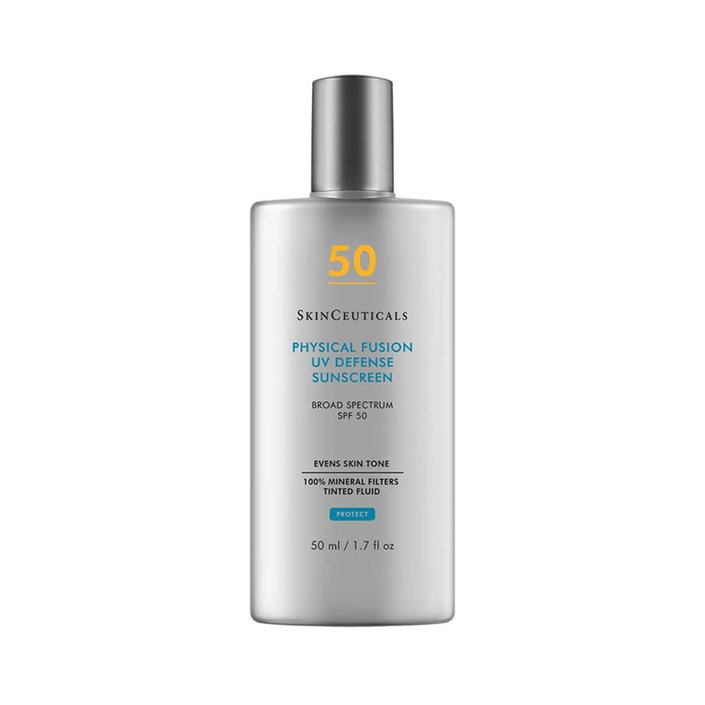 This ultra-lightweight sunscreen will become one of your daily favorites for its ability to protect against the sun's UVA and UVB rays and harmful free radicals that lead to signs of skin damage. Antioxidants of vitamin E and grape extract are infused to limit the risk of premature wrinkles, fine lines and sun spots. Apply your sunscreen at least 15 minutes before getting any sun exposure.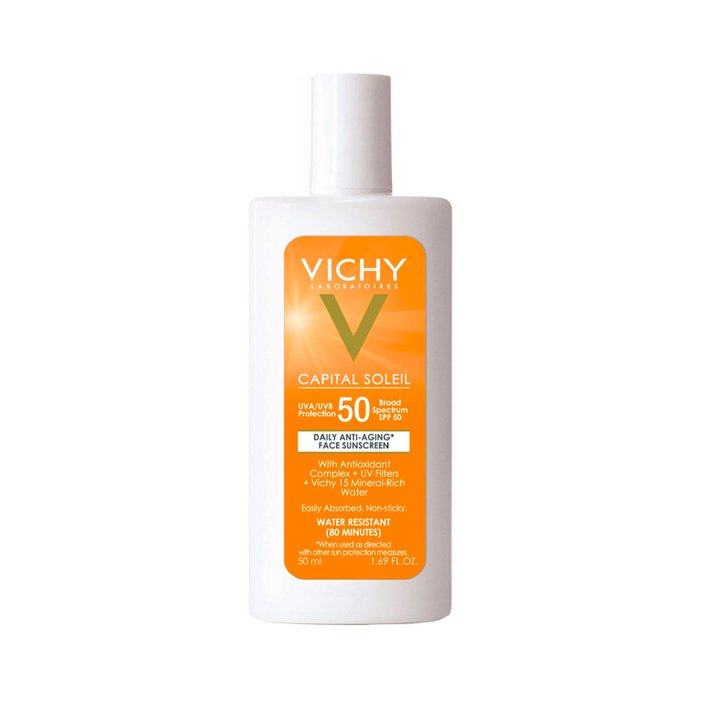 There's something magical about this mineral sunscreen from Skinbetter Science. It not only offers UVA and UVB ray protection, but it also applies like a compact foundation while blending into your skin tone for a subtle blurring effect. All skin tones can use this without the worry of a white cast or yellow tint. Apply this sunscreen as the last step in your routine for a natural glow or as a primer for your makeup. This compact is also a good choice for reapplying sunscreen over your makeup since it adds a tint and blurring effect similar to most foundations.
Hyaluronic acid and shea butter are infused into the formulation of this sunscreen that acts as a moisturizer and SPF. "This sunscreen gives the most beautiful glowy blur to the skin and works well under makeup," says Crumm. The sun protection part is powered through mineral ingredients of zinc oxide and titanium dioxide, which are known to leave a white cast — but this formulation won't do that.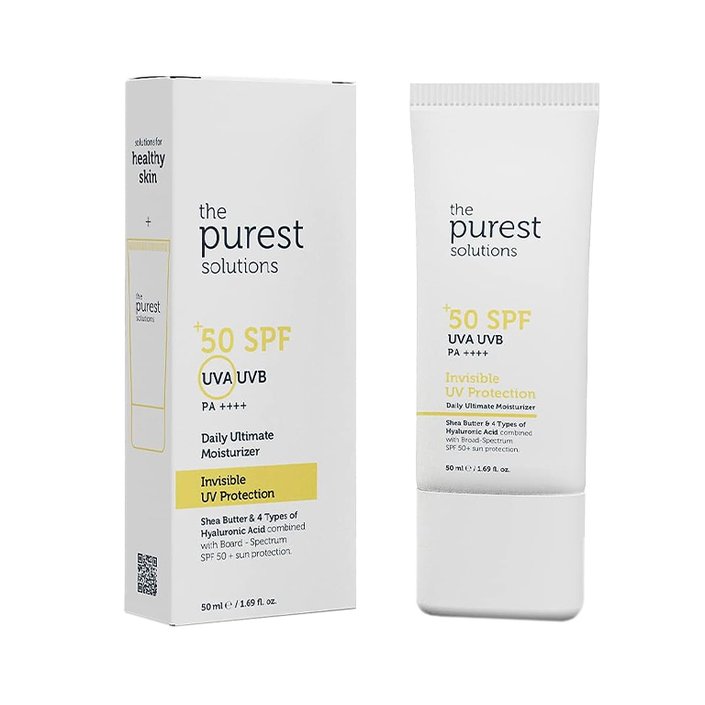 Spray sunscreens are a quick and easy way to apply your sun protection, especially if you're alone and need someone to get your back. Crumm says, "This sunscreen offers high SPF protection with a non-greasy finish and is completely transparent when spraying. Just make sure to cover all exposed skin!" According to the AAD, when using spray sunscreen, make sure to coat your skin generously, rub it in thoroughly and don't breathe in the formulation.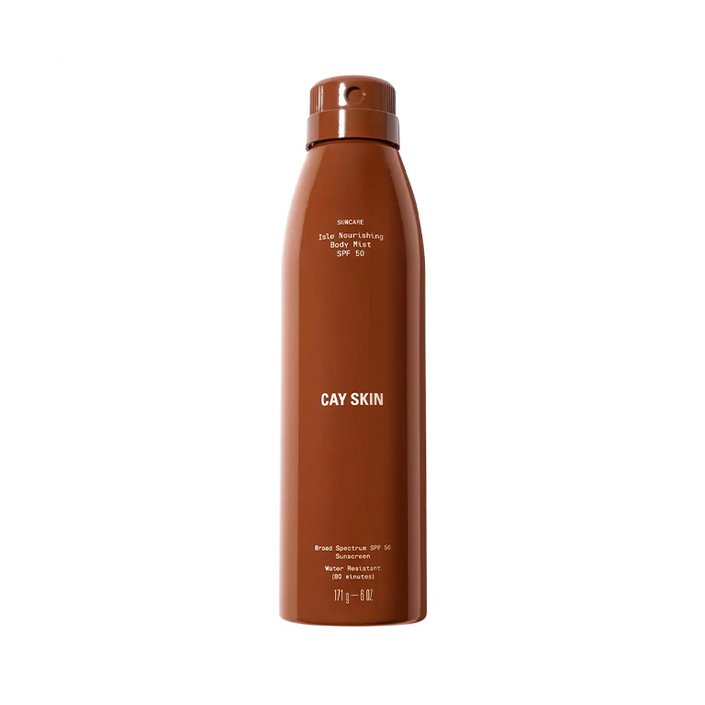 A combination of sunscreen and moisturizer can really streamline your skincare routine. This broad-spectrum SPF 30 from Keys Soulcare will offer UVA and UVB protection while nourishing skin with added squalene and niacinamide. The formula is easy to reapply throughout the day without a greasy finish ruining your look.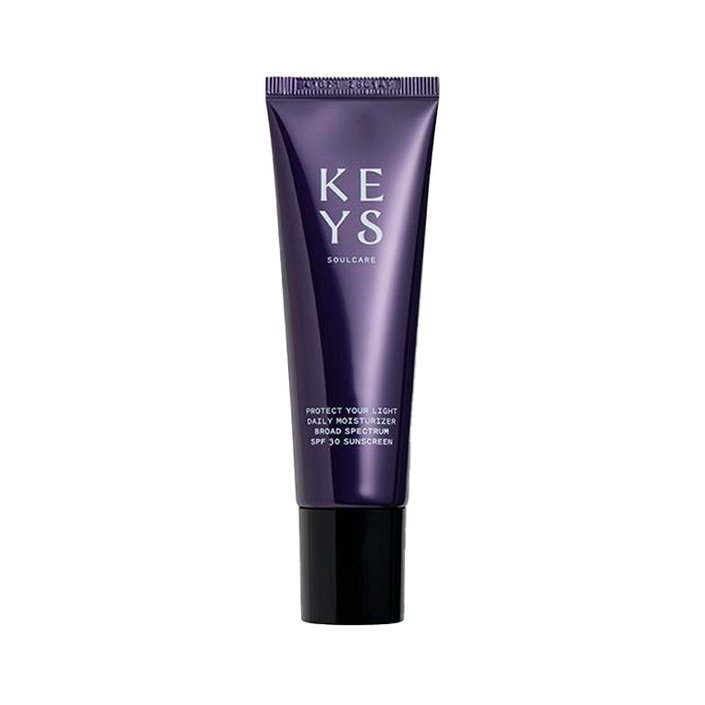 Read more

Back to top