How to Properly Care for Your Scalp, According to a Dermatologist
August 29, 2022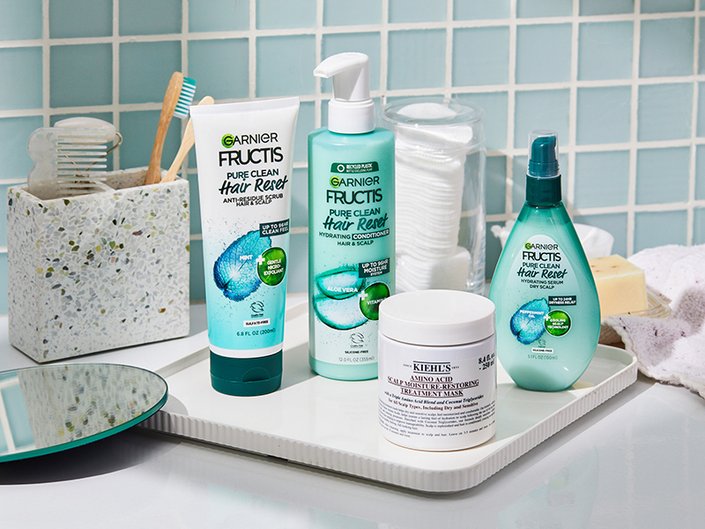 Proper scalp care has become an increasingly popular topic of the last few years, which has led us to wonder if we're even nailing the basics. So, we spoke with skincare.com consulting dermatologist, Dr. Marisa Garshick, a board-certified dermatologist based in New York City, about the topic. Whether you have a balanced scalp, suffer from dryness or dandruff, or have an oily scalp, we're breaking down some of the basics of scalp care for you below.
What Are the Essentials of Scalp Care?
You might think that unless you're dealing with flakiness or excess oil, you don't need to worry about taking care of your scalp — but that's not necessarily the case. "It is important to address buildup, oil and dead skin which can accumulate on the scalp by regularly washing the scalp," says Dr. Garshick. So yes, cleansing the scalp with shampoo is a basic principle of scalp care that everyone should adopt.
How to Care for A Dry Scalp
"Those with dry scalp should consider shampoos with nourishing and hydrating ingredients, which may include various oils." She cautions against overwashing the scalp and using harsh scrubs, that may be drying.

If you're looking for a nourishing shampoo formulated with hydrating ingredients, we love the Garnier Fructis Pure Clean Hair Reset Hydrating Shampoo. It's specifically formulated for people with a dry scalp to cleanse the area without stripping it of necessary oil and moisture.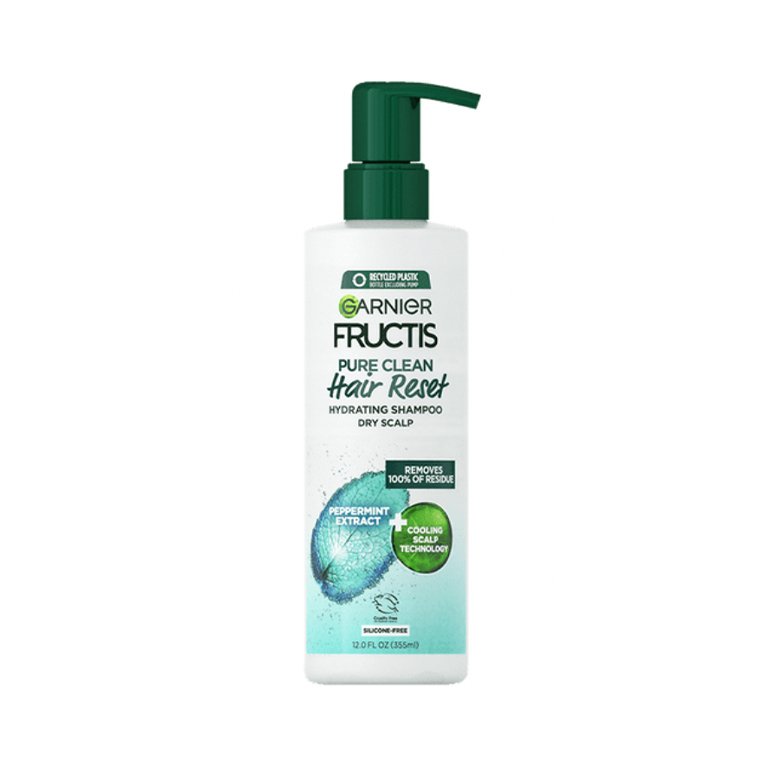 How Should Someone With Dandruff Care For Their Scalp?
"Those with dandruff may opt for certain ingredients such as zinc pyrithione, ketoconazole [or] selenium sulfide, which are anti-fungal ingredients that can address the yeast that is a contributing factor to seborrheic dermatitis," explains Dr. Garshick.
How Should Someone With an Oily Scalp Care for the Area?
Frequent hair washing may be drying for your hair or scalp, but that's not always the case — especially if you're scalp is oily. "If you have an oily scalp, it can help to wash regularly to prevent buildup of excess oil," Dr. Garshick says. She also recommends seeking out known oil-reducing ingredients in shampoos, like salicylic acid.
If you're looking for a deep cleanse, we recommend trying the Kiehl's Amino Acid Scalp Scrub Detox Treatment. It's a gentle scalp scrub formulated with salicylic acid and amino acids to exfoliate and detoxify the scalp.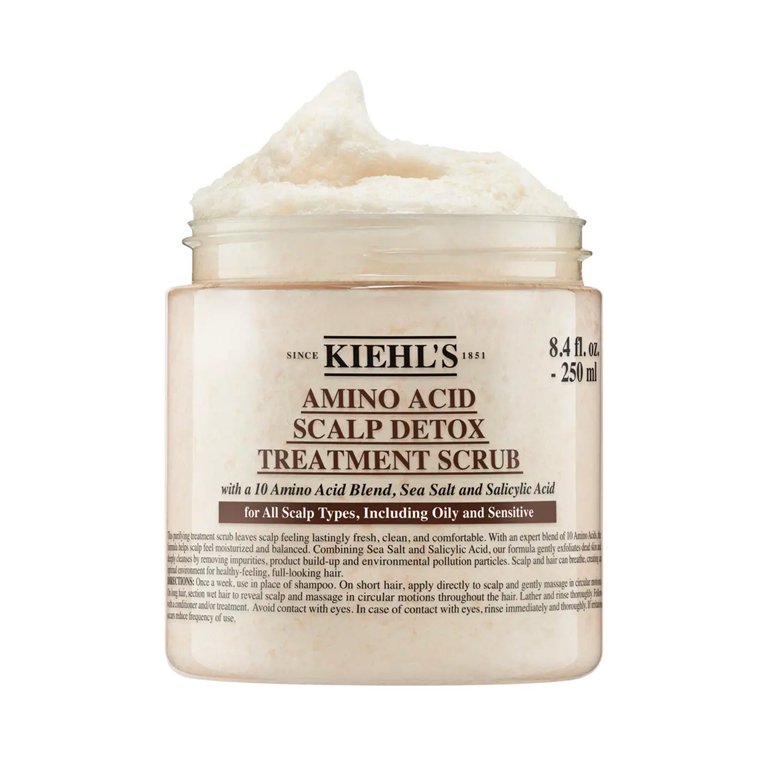 What's the Best Water Temperature to Use When Washing Your Hair?
Perhaps you've heard that using scorching hot water could result your hair color to fade, but it's not ideal for your scalp either. Dr. Garshick suggests washing with lukewarm water to help minimize potential irritation on the skin and dryness of the scalp.
Are There Protective Measures We Can Take to Keep Our Scalps Safe?
Aside from cleansing your scalp and using shampoo formulas that are suited to your specific needs, Dr. Garshick says that protecting the area from UV damage is essential. "The scalp can be an area that is susceptible to sunburns and skin cancer," she says. In addition to taking other sun protection measures, Dr. Garshick reminds us that "[a couple of] ways to protect [the area] include wearing a wide-brimmed hat and applying sun protection to the scalp."
Photo: Chaunte Vaughn
Read more

Back to top