J-Beauty vs. K-Beauty: What's The Difference?
October 01, 2018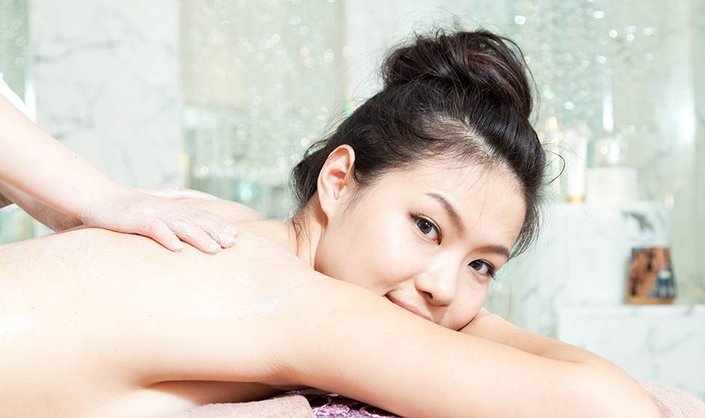 When it comes to beauty trends, you've likely heard and read about K-Beauty, or Korean beauty, for the past couple of years. Recently, J-Beauty, or Japanese beauty, has been making its way onto the scene, and it looks like both trends are here to stay. But do you know the differences between J-Beauty and K-Beauty? If the answer is no, keep reading! We're dishing the exact difference between J-Beauty and K-Beauty and how to incorporate both into your skin care routine.
J-Beauty vs. K-Beauty: What's the Difference?
While there are some similarities between J-Beauty and K-Beauty, such as their focus on skin hydration and sun protection, there are also some key differences between the two. J-Beauty, as a whole, is centered around a minimalist routine with simple products. K-Beauty, on the other hand, is more trend-focused with quirky and innovative skin care products.
What K-Beauty Is All About
K-Beauty is the brains behind some of our favorite rituals and skin care products including essences, ampoules, and sheet masks. These unique innovations eventually made their way Stateside which is why they're scattered across our social media feeds. Overall, the goal of following a K-Beauty routine is to achieve dewy, flawless-looking skin. This can also be referred to as cloudless skin or glass skin.
A K-Beauty Skin Care Routine to Try
To try out this beauty trend, start by adding an essence to your routine. Similar to a serum, essences are a necessary part of any K-Beauty skin care routine. We love the Lancôme Hydra Zen Beauty Facial Essence, which is designed to help fight the visible signs of stress by providing intense hydration, leaving your skin feeling soothed and comfortable.
To help layer the hydration even further, a serum or ampoule is another necessity to your K-Beauty skin care routine. Try adding the L'Oréal Paris RevitaLift Derm Intensives 1.5% Pure Hyaluronic Acid Serum to your routine. This intensely hydrating serum is formulated with 1.5% pure hyaluronic acid and can enhance skin's own moisture-retention for lasting hydration. The formula absorbs quickly for visibly plumped, youthful-looking skin.
Did we mention layering hydration was a key step in K-Beauty? Do so with a face mask next. Jelly-textured face masks not only give your skin intense moisture, they are also one of K-beauty's most trendy face masks. Use the Lancôme Moisturizing Rose Jelly Overnight Mask to try the trend. This hydrating rose jelly mask is formulated with hyaluronic acid, rose water, and honey. The deep quenching overnight mask locks in moisture and re-plumps the look of skin to reveal smoother, softer, and suppler skin in the morning.
K-Beauty ingredient Centella Asiatica, or tiger grass, is very popular amongst most K-Beauty skin care products. Most often found in cica creams, centella asiatica skin care products are popping up more and more Stateside. Kiehl's Dermatologist Solutions Centella Cica Cream, formulated with Madecassoside from the Centella Asiatica plant, is a newly-launched cica cream for sensitive skin. The formula delivers all-day hydration while protecting the skin's barrier and helping restore skin's healthy appearance.
What J-Beauty Is All About
J-Beauty is all about simplicity and focuses on a minimalistic routine. J-Beauty skin care routines typically involve lightweight cleansing oils, lotions, and sunscreen—aka the essentials. Unlike K-Beauty routines which can in some cases be upwards of 10 steps, J-Beauty routines are short and sweet. If you prefer a minimalist skin care routine (or are simply too lazy to commit to a longer skin care routine), a J-Beauty skin care routine may be right for you.
A J-Beauty Skin Care Routine to Try
To try out the J-beauty trend, start by swapping your go-to cleanser for an oil cleanser. These cleansers intensely nourish the skin and are great for double cleansing, which is both a J-Beauty and K-Beauty ritual. We're fans of the Kiehl's Midnight Recovery Botanical Cleansing Oil, a lightweight cleanser formulated with pure botanical oils including lavender essential oils, omega-6 fatty acids, and evening primrose oil. This cleansing oil gently melts and dissolves traces of dirt, oil, sunscreen, and face and eye makeup while leaving skin feeling soft and supple.
When it comes to moisturizing, J-Beauty doesn't use your typical lotion. Instead, a lightweight, water-based moisturizer is used to hydrate the skin. For a moisturizer that fits the J-Beauty bill, try the L'Oréal Paris Hydra Genius Daily Liquid Care - Normal/Dry Skin. The lightweight formula transforms into water upon contact with skin. It's formulated with hyaluronic acid and aloe water, providing intense, continuous hydration.
J-Beauty is just as big on protecting your skin from sun damage as it is on hydrating the skin. To kill both steps in one stone (and really be a minimalist), opt for a moisturizer that's formulated with SPF, like the La Roche-Posay Hydraphase Moisturizer with Hyaluronic Acid and SPF. This moisturizer is formulated with hyaluronic acid and broad spectrum SPF 20, and can intensely moisturize the skin for immediate and long-lasting hydration while protecting against the sun's harmful rays.
Read more

Back to top