Derm DMs: Can My Moisture Barrier Be Damaged in Summer?
June 26, 2020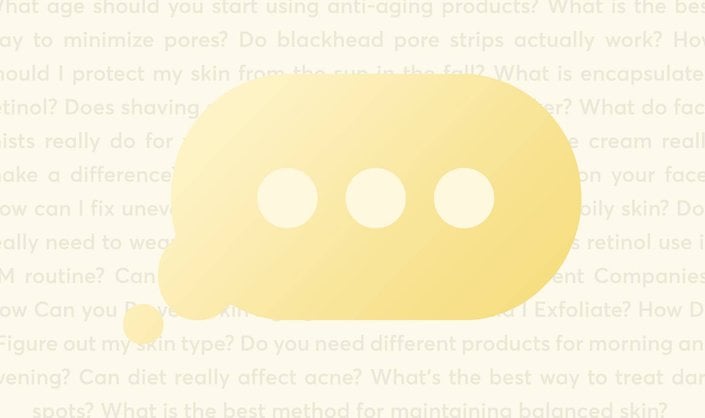 If you're a skin-care nerd like us, you've likely heard the term "moisture barrier" tossed around. It's part of a healthy skin function and is responsible for keeping moisture in and bacteria and irritants out. According to NYC-based board-certified dermatologist and Skincare.com consultant Shari Marchbein, MD, this barrier contains fatty acids and ceramides that work together to keep your skin moisturized and healthy-looking. If your moisture barrier is damaged, you'll likely be able to tell, thanks to signs like dry skin, redness, flaking and itching.
Although the moisture barrier can be easily compromised during the cold, windy and drying winter months, it's far from immune to damage during the summer thanks to environmental factors like heat, sun damage and ocean and pool water. To strengthen and protect your moisture barrier, there are a few key products from our parent company L'Oréal that we recommend adding to your routine.
First, use a gentle cleanser that won't strip your skin of essential moisture and oils. The La Roche-Posay Toleriane Hydrating Gentle Cleanser, which is formulated with ceramides and glycerin, helps effectively remove impurities without disrupting the protective skin barrier. Pair that with a thick moisturizing cream within 60 seconds of getting out of the shower to help lock in moisture. Dr. Marchbein recommends using a product packed with ceramides and humectants like glycerin and hyaluronic acid like the CeraVe Moisturizing Cream. Dr. Marchbein also suggests taking shorter, cooler showers, as hot showers tend to further dry out skin.
As always, it's important to use a daily SPF. Choose one with hydrating ingredients like the
CeraVe Hydrating Sunscreen, which has physical UV blockers along with hyaluronic acid and ceramides to help the moisture barrier while still protecting your skin.
Read more

Back to top